Set Mo stopped by to chat about the making of their debut album Surrender, their residency on Triple J radio, touring the world, and more!
---
Hailing from Sydney, Australia, Nick Drabble and Stu Turner have been impressing fans with their music since first joining forces back in 2012 and eventually became known as Set Mo. Since then, they've gone on to consistently produce addicting electro-house bangers, like their 2015 chart-topping hit "White Dress".
More recently, Set Mo released their debut album Surrender, an exciting 16-track journey that was written while the two were on tour last year. As if that's not impressive enough, they gradually released a majority of the tracks as singles last year, delighting listeners with a track every month beginning in February 2018 and ending with the album release. Along with the 11 singles, Surrender features five entirely new tracks and showcases the duo's versatility as artists with its diverse range of electro-house stylings.
Set Mo may not be releasing a track every month this year, but we have no doubt that 2019 will be an explosive one for this dynamic duo. After being blown away by their album, we had the chance to chat with them about Surrender and their production and writing process. Make sure to listen for yourself below and read on for our full interview!
Stream Set Mo – Surrender on Spotify:
---
Hey guys, how are you doing today? Let's start things off by talking about your debut album Surrender which you released earlier this month. Congrats on that!
Heya, we're great thanks. Yes, let's talk about it. [Laughs]
Rather than take a break to write, you composed the album while touring. What was this experience like for you guys? Would you do it again?
In hindsight, it was a pretty wild ride. It wasn't necessarily planned that way but that's how it ended up. We took a few short breaks (a couple of weeks here and there) to write which was great. The bit that was tricky was finishing off all the tracks whilst touring. We're perfectionists in the studio so trying to finish everything while being away every weekend was definitely trying at times.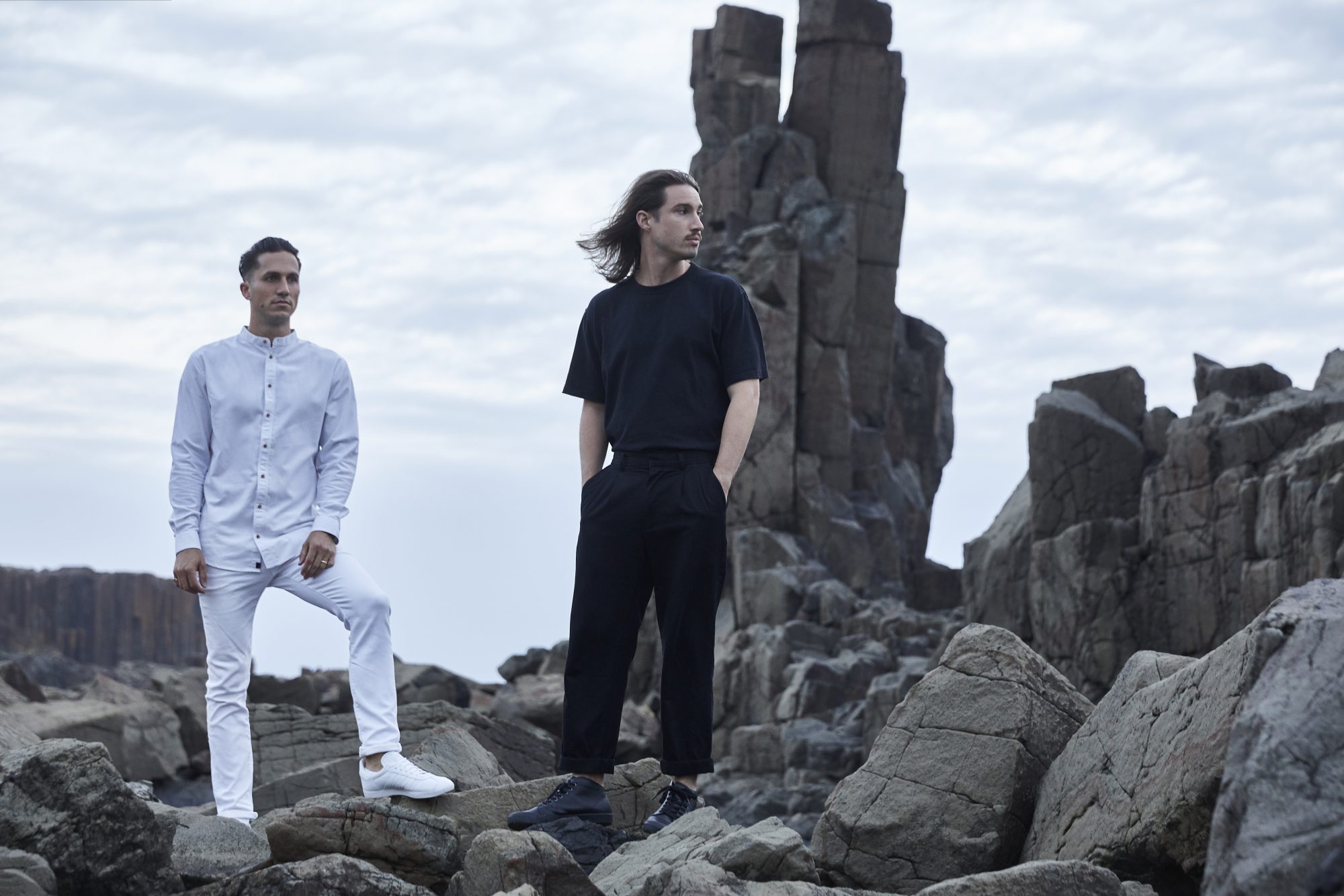 You've mentioned that you named the album Surrender after the notion "truly surrendering to your art". Can you expand on this and what this album means to you?
When we started writing this album we intentionally went in with no direction. We wanted to really explore the music making process and what it meant for us. We experimented with styles, moods and tempos and just new ways of making music.
Basically, we wanted to push ourselves outside of our comfort zone so that we would write new music that was of a broader musical palette. To do this, we really had to surrender to the process and let things come naturally. We're super proud of how it turned out and feel like it has led to a diverse body of music.
The second part of this is then asking the listener to do the same. As a lot of the music on the album is different to what people would have previously heard from us, we ask the audience to surrender to the music and not have any preconceived ideas before taking it all in.
In addition to writing the album, you released a new song every month of 2018. How did you deal with time management and find a way to stay on track with such a busy tour schedule?
Last year we were basically touring, in the studio or sleeping. [Laughs] We definitely spent a lot of time in the studio last year. We found we work best if we come into the studio first thing in the morning and we'd basically just stay in there until the stuff was done.
Leading up to the album, you spent the year traveling around the world, recording as you went. What was each of your favorite locations to write a track in?
We love traveling and have actually found we do our best writing when we're not at home as we're out of our comfort zone. It's hard to pick favourites as all the places we visited and wrote music in we love and also each resulted in some great songs. Berlin was a standout for sure as we spent ten days there at the beginning of a month on a writing trip in Europe. We met some great people there and wrote a few things we're super proud of that aren't like tracks we've done before, tracks such as 'Counter Human Emotion' and 'Unity' were both born here.
Your music has evolved and come a long way since you first started out with tunes like "Tiptoe" and "White Dress", but if one thing is made evident from your latest album, it's your impressive range and diversity as artists. That being said, how would you describe Set Mo's overall style and sound?
We always used to just say 'house music' but we realised as we put this album out that that isn't really accurate anymore. It's hard to pigeonhole it because as you said there is quite a bit of diversity on the album. Something we didn't even consciously decide but noticed as all the tracks started coming together is that there is a definite breakbeat feel to a few of them. There are also some much more ambient and downtempo moments than anything we've ever released. We guess 'electronica' is a nice broad term that kind of sums it up.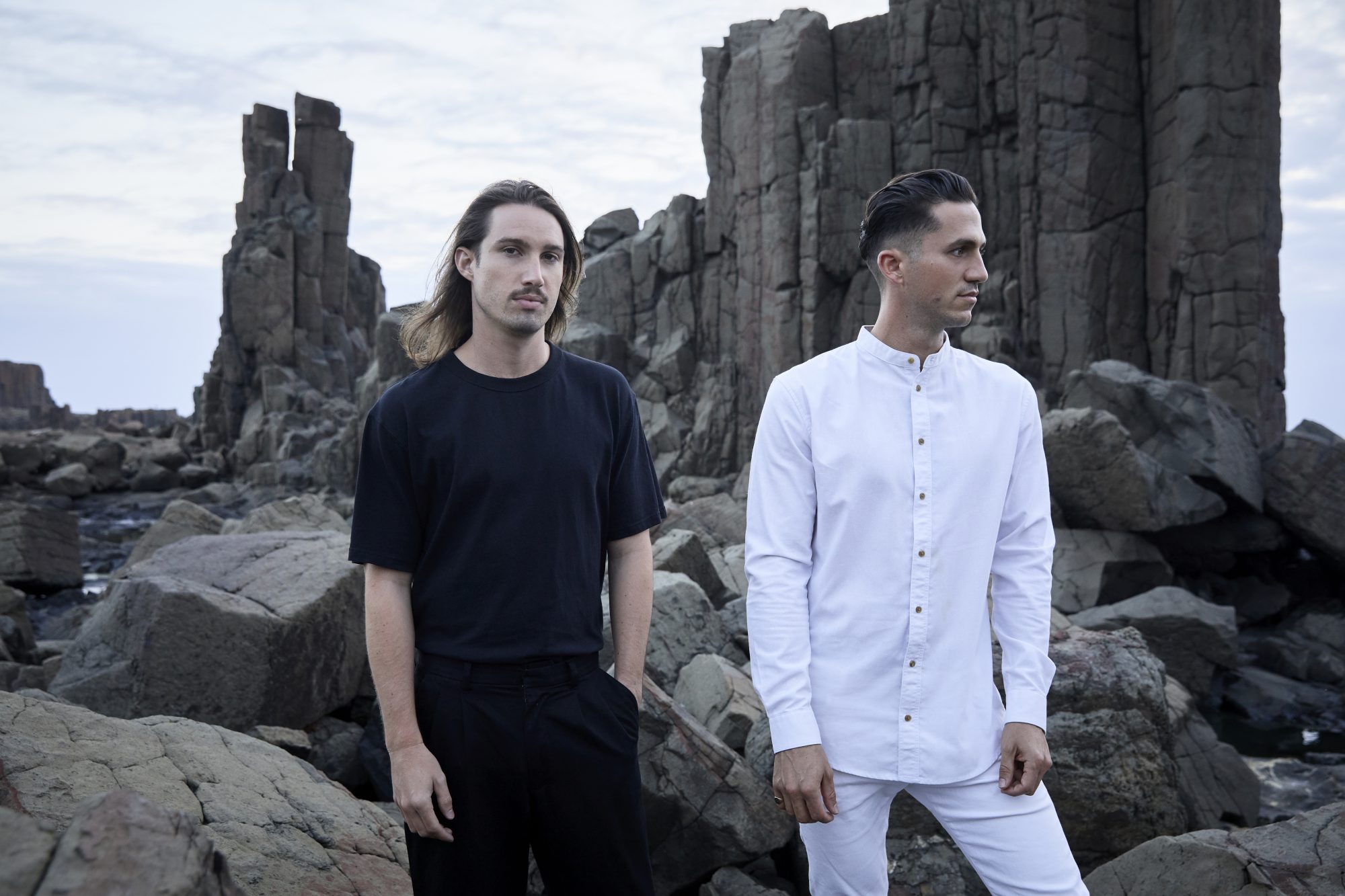 Last month, you were Mix Up residents for Triple J radio. For your residency, you prepared three different mixes that were meant to represent specific periods of your lives. Can you briefly explain those mixes and what they signified for you guys?
We thought it would be the perfect opportunity to show people all of our musical influences that ultimately led us to the point we're at now and our debut album. Here's a brief description of what each mix was about.
THE FORMATIVE MIX
These are all the tunes we got into as kids, there are tracks in here from the first ever albums we owned such as The Prodigy and The Chemical Brothers. A lot of the music we heard back then was through compilation CDs and watching rage (a music video show) on a Saturday morning.
THE DISCOVERY MIX
The mix takes us back to when we both turned 18 and experienced electronic music in its natural habitat for the first time. It was the late noughties and electro was big. We were going to nightclubs in Kings Cross and dance music festivals where we fell in love with the art of DJing. It was this era that led us to pursue DJing and then we met each other playing the same venues around Sydney.
THE ARRIVAL MIX
This mix full of what we like to call 'modern-day classics'. It's all the tunes we've been loving and playing since Set Mo started. A lot of this music has inspired us and the music we make today.
You've toured all over the world, playing festivals like Splash House to more intimate "underground" shows in New Zealand. Do you have a favorite type of set to play and, if so, what makes that specific show so special?
Touring is one of our favourite parts of what we do and we're very fortunate to be able to play so many specials shows. One of the things we truly love though is the variety. We love playing a four-hour set in small sweaty clubs when you can get nice and intimate, right through to the exhilaration we get playing a festival to a few thousand people. We hope to keep playing all different types of shows as it keeps us on our toes.
We've seen so many talented electronic artists coming out of Australia over the years. As Sydney natives, how has the dance music scene there influenced you as artists and your music?
It's funny because even though Sydney is a big city, the electronic music scene is still kind of small compared to other cities of the same size. The beautiful thing about this though means that everyone knows everyone. We played a lot of the same venues growing up such as artists like Flight Facilities, What So Not, Alison Wonderland, Hayden James, Miami Horror and the list goes on.
Everyone here is really supportive and helps one another out. Sadly in Sydney, particularly the dance scene, has been hindered over the last few years due to lockout laws but people are still finding a way to enjoy dance music and we remain optimistic that the party will go on.
 Do you have any favorite artists that you're listening to?
So many that we have a playlist of current favs on Spotify. Some standouts for us at the moment are Cassian, Tourist, Running Touch, and Kllo.
Finally, what's your favorite thing to do when you're not making music?
We love eating and drinking. Whenever we get to a new city we're always hunting down the best ramen, burgers, breakfast spots, coffee joints, and bars.
---
Connect with Set Mo on Socal Media:
Facebook | Twitter | Instagram | SoundCloud