After receiving backlash from a local event in Oakland, Porter Robinson has announced that his debut festival Multiverse has been renamed Second Sky.
---
Porter Robinson set the internet ablaze when he announced his debut, hand-curated Multiverse Festival. With ticket links flying around faster than ever on social media and artist announcements that have so far included names like G Jones, Nina Las Vegas, and Kero Kero Bonito, it has been impossible to ignore the hype online.
The news also drew the attention of a local event in Oakland named The Multivrs Is Illuminated, previously Universe is Lit, which centers around black and brown LBGTQ artists who perform punk and experimental music. Event organizers from the festival published an open letter on Instagram to air their grievances about the entire situation, stating that the festival "a continuation of the ongoing violence and discrepancies in power that continue to produce disenfranchisement within cultural production."
After being made aware of the situation, a representative from Porter Robinson's festival responded to an email sent by KQED and addressed the issue. They mentioned that a name change would be coming and yesterday out of respect for the festival, Porter Robinson and Goldenvoice have officially announced the switch to Second Sky Music Festival.
"a couple days ago we found out about another oakland music event called "the multivrs is illuminated" — i feel like the right thing to do is to change the name of our festival.

it took a little time to sort out the logistics, but we're changing it to "Second Sky Music Festival"!

(to my fans: please respect my decision here & respect the other event ❤️)"

– Porter Robinson
Related: Check out our post for the details on Second Sky Music Festival!
Stay tuned as more news about this upcoming festival will be surfacing soon including the full lineup and more!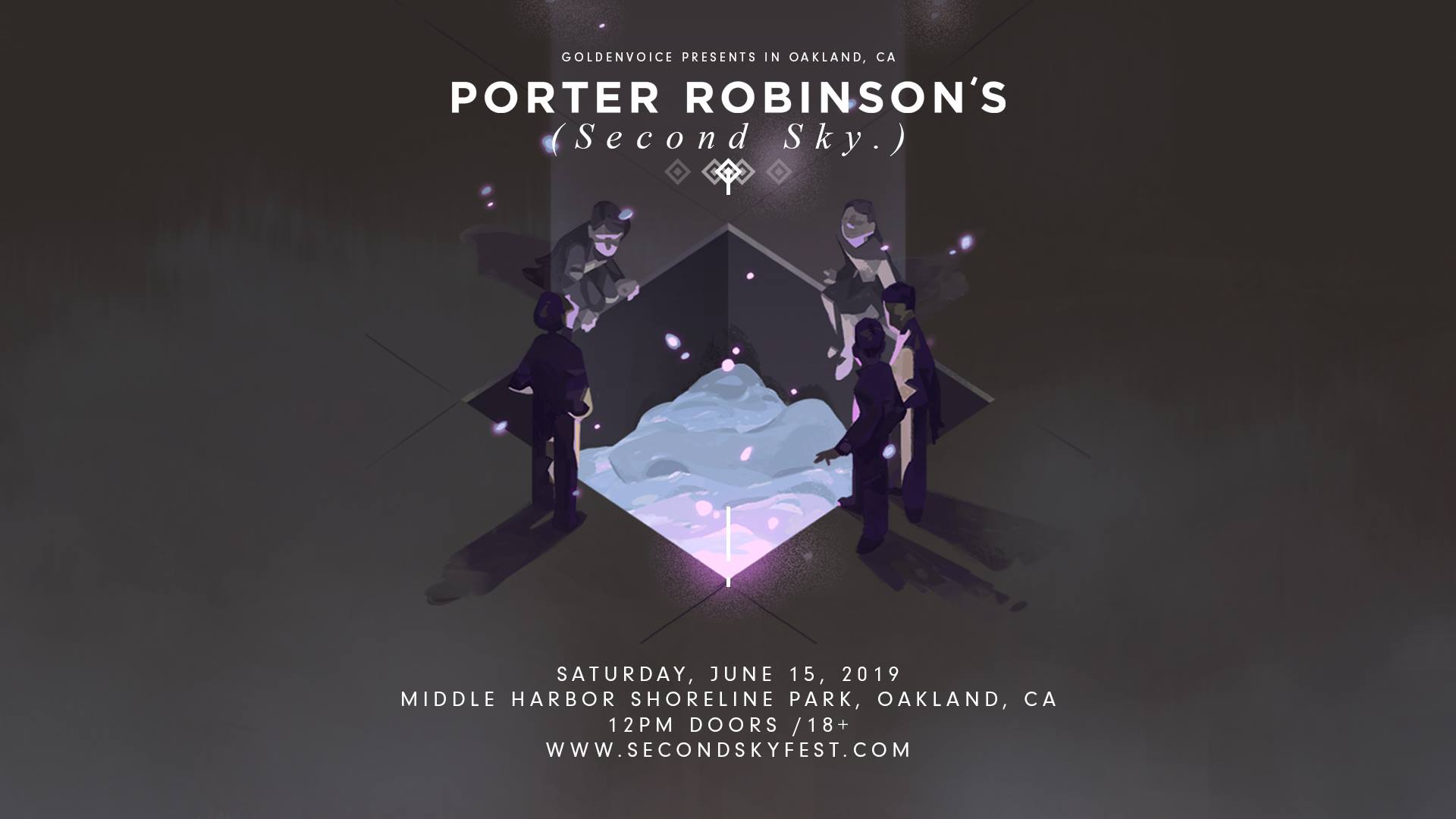 ---
Connect with Porter Robinson:
Website | Facebook | Twitter | Instagram | SoundCloud
Connect with Second Sky Music Festival on Social Media: