Although less than desirable weather and sound issues popped up during CRSSD Festival Spring, the experience was still a memorable one with epic sets and plenty of fun.
---
Since their debut back in the spring of 2015, CRSSD Festival has become one of the most touted events to attend in Southern California for those who love the sounds of house and techno. As one of the lucky people who get to call San Diego their home, I take a lot of pride in the festival that happens right in my backyard. I've been able to attend each edition of CRSSD Festival since its inception and to me, the spring edition has become a true mark to the start of "festival season".
I'd be lying if I said that I wasn't hyped about this edition of CRSSD Festival. Friends from all over would be coming into town for the show and the first wave of artists that were announced blended some returning names but plenty other new ones as well. I was stoked to see Maceo Plex as Maetrik, Stephan Bodzin, Enrico Sangiuliano, Luttrell, and, of course, Lane 8.
As we approached the first day of the festival, it seemed like Mother Nature wouldn't be playing nice over the weekend.
If you've attended CRSSD Festival in the past you'll know that for some reason, the perfect weather that San Diego usually experiences seems to vanish. I wasn't about to let rain and gloomy weather bring me down though. Instead, I threw a hoodie on and embraced it. Some of my best memories at events have been in the rain, after all.
We did get a start later on the first day because of the weather, as did apparently everyone else who was attending the festival. Walking through the line reminded me why those express passes come in handy since there was already a wait to get in. After a brief search, we were in and I began to re-explore the grounds that I've come to know so well.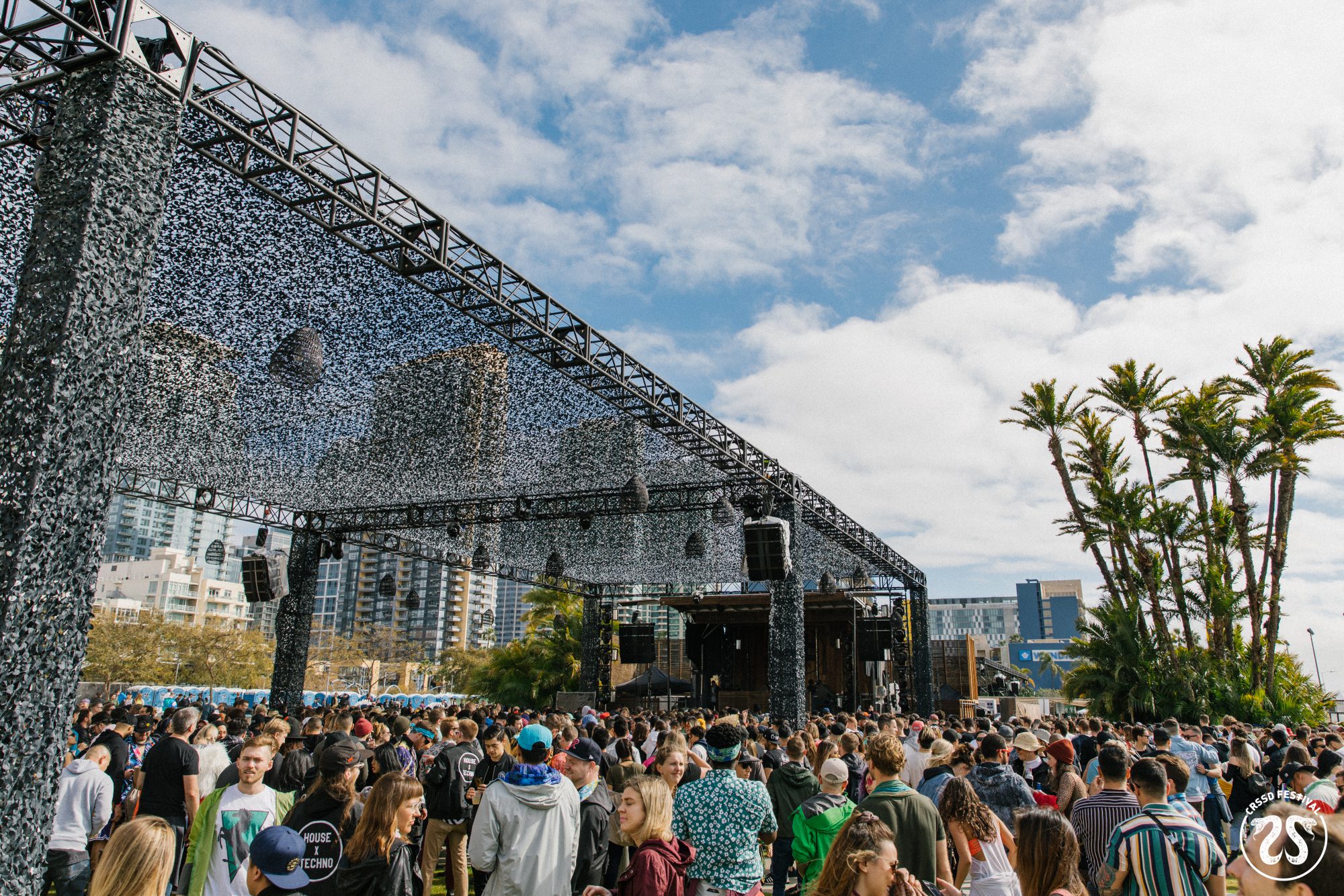 The first thing I noticed about the festival grounds was that not much had changed from previous editions.
The layout was the same as it had been for a few years now, and honestly, there isn't much that FNGRS CRSSD can do on that front. Being locked into a rectangular piece of land and with restrictions on where you can direct sound cause that to be fairly set in stone. What did change, though, was that the overhang at The Palms was extended for more coverage. There was also a bit of a shakeup on where the food and drink vendors were located.
That's not to say that the current layout doesn't present its own set of problems, the biggest being the flow of people from stage to stage. There were many times that moving elsewhere in the venue became a nightmare, specifically on the stage right side of City Steps and when artists who were playing smaller stages drew obscenely large crowds (ahem, Lane 8).
Other issues that presented themselves over the weekend included the bathrooms over at the Ocean View stage that were also constantly overrun with people. After the first trip there we inevitably avoided it for the rest of the weekend and opted for the ones over by The Palms stage.
The most damning to me was the inconsistent sound quality that literally threw me out of sets at times and dampened the vibe.
For the most part, the sound was far too low and could have used a boost and was apparent at The Palms and Ocean View stages. We found ourselves constantly moving closer towards the stage or to the right side in our attempts to get better sound quality. Some artists wouldn't have the issues, others would, but this is something that was significantly better in the fall edition (to me, at least) so I wasn't thrilled about the regression.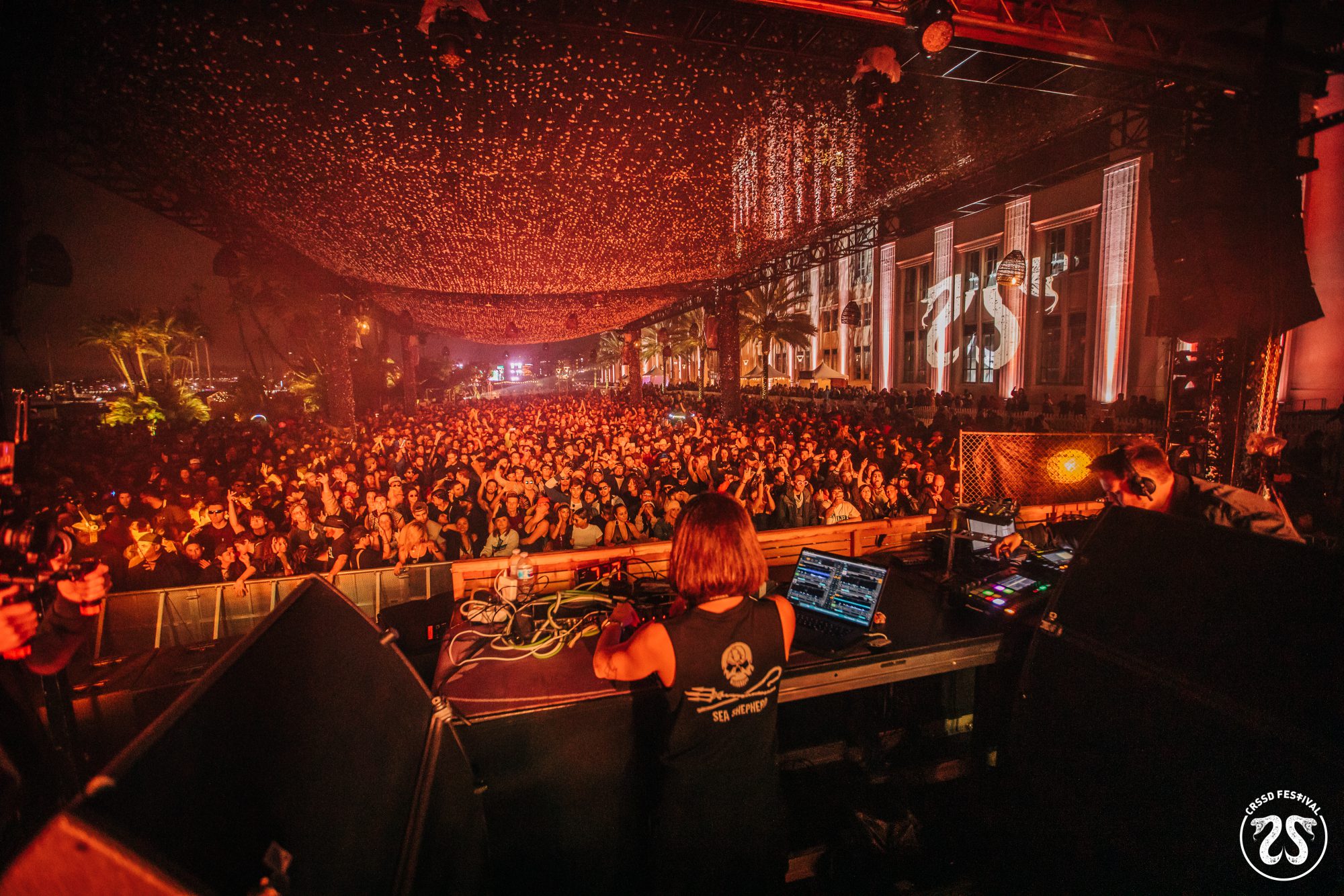 Aside from those issues, CRSSD Festival Spring brought a lot of positive experiences that helped make this one of my favorite editions yet.
First, the lineup this year was full of some sets that I was excited to catch and many of them left me impressed. Some of the standouts for me were the series of Waze & Odyssey into Monika Kruse into Enrico Sangiuliano and also Lane 8. I was also caught by surprise with Sonny Fodera's set that really brought some extra energy that got me back up and dancing. Stephan Bodzin on the first night was my favorite set of the weekend, but Luttrell was a close second.
As someone who loves to eat at festivals, I really enjoyed the food lineup this year. I opted to double down on the mac and cheese two days in a row because it was so damn delicious, but the wide variety that was available (and not too overpriced) was something that stood out more than previous editions.
It might be cheating to bring it up since it happened after the festival itself, but I want to give a shoutout to FNGRS CRSSD for their lineups at the after parties. While I was a bit hesitant initially, when they released the full list of who would be taking the stage at the Hard Rock Hotel afterparty on Saturday I was stunned. Not only were there artists who had played CRSSD Festival like Justin Martin, Steve Darko, and Mason Maynard, but also featured artists like OMNOM and Will Clarke to really make this an event of its own.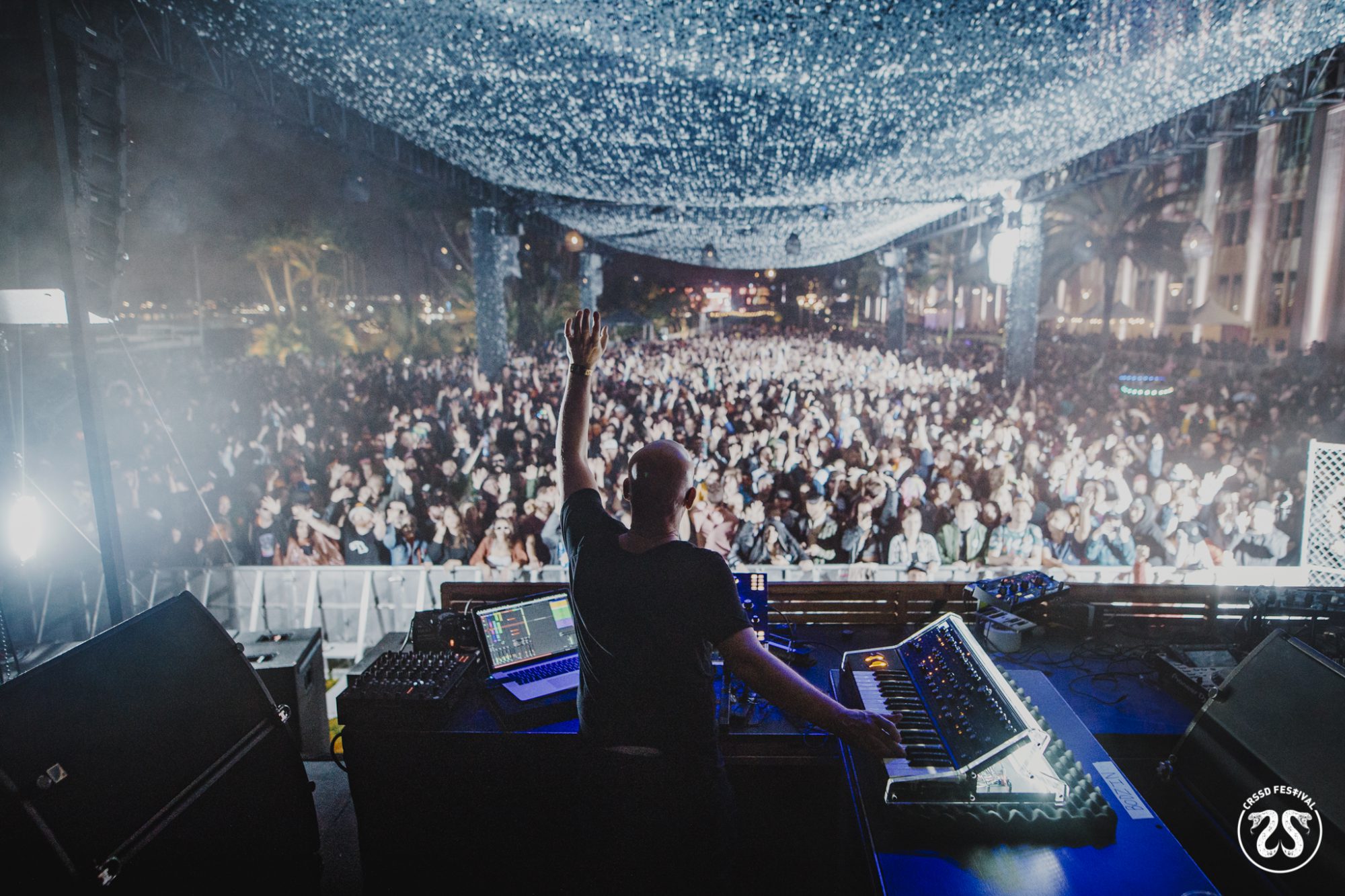 Overall, this year's edition of CRSSD Spring helped me remember why I fell in love with this festival in the first place.
Dancing with friends in the rain, experiencing some jaw-dropping moments during sets, and meeting new people who love house and techno made this an edition I'll never forget. I can't wait to see what FNGRS CRSSD has in store for the upcoming edition in fall!
---
Follow CRSSD Festival on Social Media:
Website | Facebook | Twitter | Instagram | SoundCloud | YouTube