Ummet Ozcan goes deep into running his own label, plugin production, and why it's important to have hobbies outside of the scene. 
---
In the land of Big Room EDM, the Dutch/Turkish producer Ummet Ozcan hardly needs introducing. Producing titanic hits such as "The Hum," "Bombjack," and his unforgettable remix of Tiësto's "Wasted," his songs have left an unmistakable imprint on mainstream EDM with invigorating, uplifting melodies and catchy dance-floor vibes.
For Ozcan, however, the DJ life doesn't stop at playing shows across the globe. With the launch of his OZ Records label last year, he has now become a label head, as well, boasting four releases so far. And with the long-in-production Genesis Pro plugin finally set to release soon, 2019 is looking to be one of Ozcan's biggest years yet.
We had a chance to sit down with Ummet Ozcan to talk about those topics and many more. Listen to his latest tropical-tinged release, "Starchild," and read on for the interview!
Stream Ummet Ozcan – "Starchild" on Spotify:
---
At the beginning of last year, you opened your own label, OZ Records. So far, each of your releases on it has been wildly different, spanning from Progressive to Hardstyle to Electro House. How does having your own label allow you to experiment in ways you couldn't before?
OZ Records has been established to function as a platform to release my festival and club music and tracks of other producers and artists, as well. It provides more freedom as I do the A&R mostly myself.
Of course, I'll check with others to hear their opinion, but in the end, it's my decision. Besides that, the release frequency is higher and gives me more opportunities because I don't have to wait for a free release slot at one of the other labels.
I've always had a soft spot for Big Room and Electro House, and a lot of your early hits got me into EDM. What was riding the early wave of Big Room like and where do you feel the genre is in today's scene?
It was great fun to be one of the early ones with this genre, I excitingly recall my records being played at all the major festivals by almost any artist. Luckily, they still play my tracks a lot, but I guess the sound has more matured now as we've moved on. The genre is still there for sure, only it has made cross connections with other styles and that's a great thing.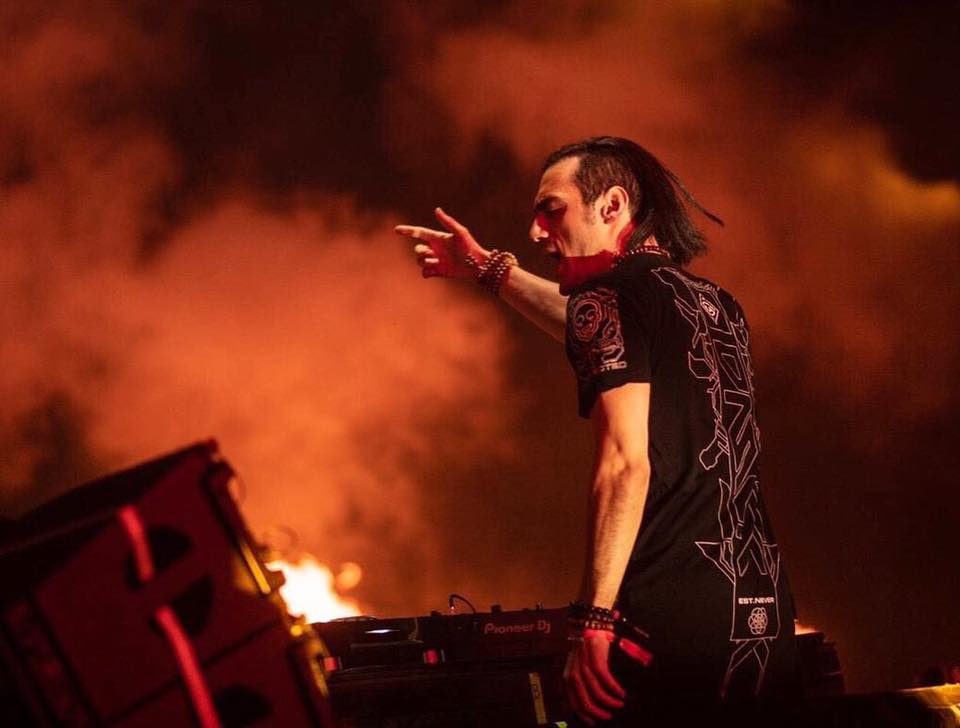 What was it like collaborating with Hardstyle legends Coone and Villain on "Trash Moment" and where does Hardstyle fit into your overall sound?
I've always loved the hardstyle scene because of its dynamics and Coone and Villain are two great exponents of it.  We've done a few studio sessions together to finish "Trash Moment" and ultimately featured the track at each others' festival gigs. Quite impressive and big fun to see a huge crowd creating a trash moment together with us.
"Trash Moment" also has a message, asking ravers to pick up their trash. Do you think it's important to have songs in dance music that promote a positive message as well as make them dance?
Yes why not, if we can make the world a little better? In the end, we can fulfill our influencers role in a positive way to create awareness for all kinds of things. For example, Leonardo di Caprio, who's an activist for nature and fights to preserve our earth by using his social media channels to the max.
Despite the wide range of styles you've used across the years, your songs still feel unique to you. Do you have a unifying theme or ideology that you put behind each of your songs? Beyond making people dance, that is.
Well apart from the technical things, like proper mixing and mastering, not really. Somehow, all my tracks are different, but they always carry my signature. I try to create an atmosphere and add an extra intangible layer to get to the spirit of the song. It needs to have magic…
Your latest song "Starchild" is a wonderful, uplifting new vocal cut. How does your approach to creating a song change when there's a featured vocalist?
It's usually a team effort. Featured vocalists pretty much know what they want vocal-wise, but I'm there to add my expertise on the melody lines, chords, and other productional elements. So I try to bring the best of both worlds together. That worked out very well with "Starchild."
One of the very first songs I heard by you is your incredible remix of Tiësto and Matthew Koma's "Wasted." What went into making the definitive remix of that song? Has it had any influence on the rest of your work?
"Wasted" is a great song and has this uplifting chanting vibe in the chorus that makes you sing along. The production of the remix was quite easy because I instantly felt what it needed. If all the ingredients are there you can cook a great meal provided that you are a good chef 🙂
You've been teasing the release of some official Ummet Ozcan-branded hardware. What draws you to create tools and utilities beyond just songs?
I am a creator and I need tools for it to create. More than often, I couldn't find the right equipment, so I decided to develop my own plugins that are beyond any existing ones in my opinion.
I try to apply my knowledge of sound creation and combine it with programming. Actually, a great thing to do, perhaps a bit nerdy, but I'm quite proud of the result.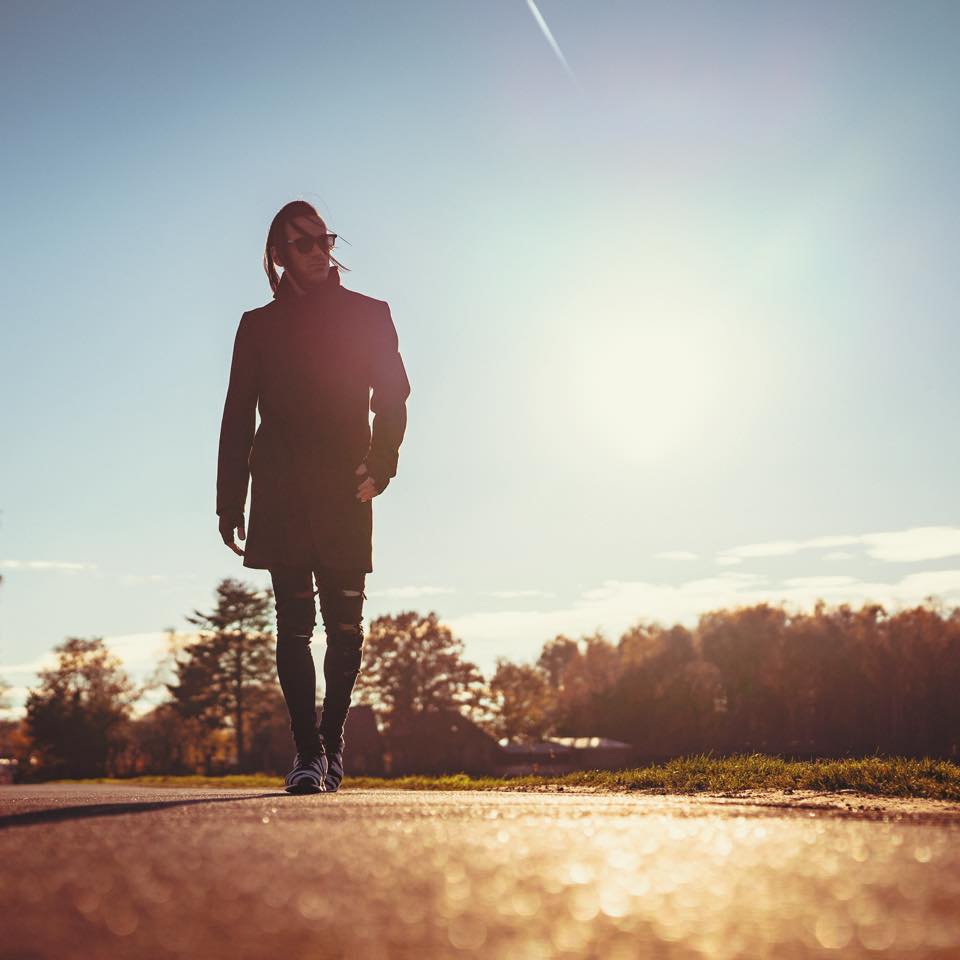 Your Instagram is full of insight into your other passions besides EDM, like martial arts and VFX. Is it hard to find a balance between your career and other hobbies? How do you make the time?
Practicing martial arts has become a way of life for me. It goes hand in hand with a healthy lifestyle, something that is a necessity to keep up with touring as an artist.  At the moment, my days are quite full, but as long as I can cope with that, I try to do it all 🙂
With 2019 now in full swing, what are some of your goals that you'd like to achieve in the new year?
Definitely release a few of my plugins. In particular the Genesis Pro, which took me a long time to finish but we're getting there quite nicely. Also, we will increase the number of releases on OZ Records and I've got a few crazy collabs planned for this year.
---
Connect with Ummet Ozcan on Social Media:
Website | Facebook | Twitter | Instagram | SoundCloud | YouTube