Pomeranian DJ Lil Hank has released his second EP, EDM's Last Hope II and gives back to his fellow dogs!
---
The glory of dance music is that it's an open and welcoming place where you can produce and release music under any pseudonym you desire. It's rather exciting because the mystery is "who is producing these songs"? The newest unknown DJ/producer to take the scene is a small Pomeranian named Lil Hank. He's back with his latest EP titled EDM's Last Hope II and it's making quite the impact in the dance music world.
Lil Hank really started making some noise in the scene back in 2017 with his debut EP EDM's Last Hope. With an increasing presence on social media, he has quickly become one of the most beloved members of the community. Now, you're probably asking "but Lil Hank is a dog, how can he do all of this?!" Well, while he is an actual dog, his music is clearly being produced by another artist. No one has openly came out and say they are Lil Hank, but seeing as he hangs out with people such as Jai Wolf, Manila Killa, and Cashmere Cat we can only look to them as potential ghost producers for the pup.
As for the EP itself, I think it's fantastic and all five tracks were produced exceptionally well. My personal favorites are "Life of Dog" and "We Stan a Good Puppo" because they are more on the bass-heavy side, which is something I did not expect from Lil Hank!
Listen to EDM's Last Hope II on Spotify below and see if you can hear any of their signature styles within these five tracks. The release is also available for purchase, with all proceeds going to the North Valley Animal Disaster Group, pick up a copy and support a great cause!
Stream Lil Hank – EDM's Last Hope II on Spotify:
---
Lil Hank – EDM's Last Hope II – Tracklist:
Hank's Back
Life of Dog
We Stan a Good Puppo
Stole Ur Girl Pt. 2
Hank's Happy Place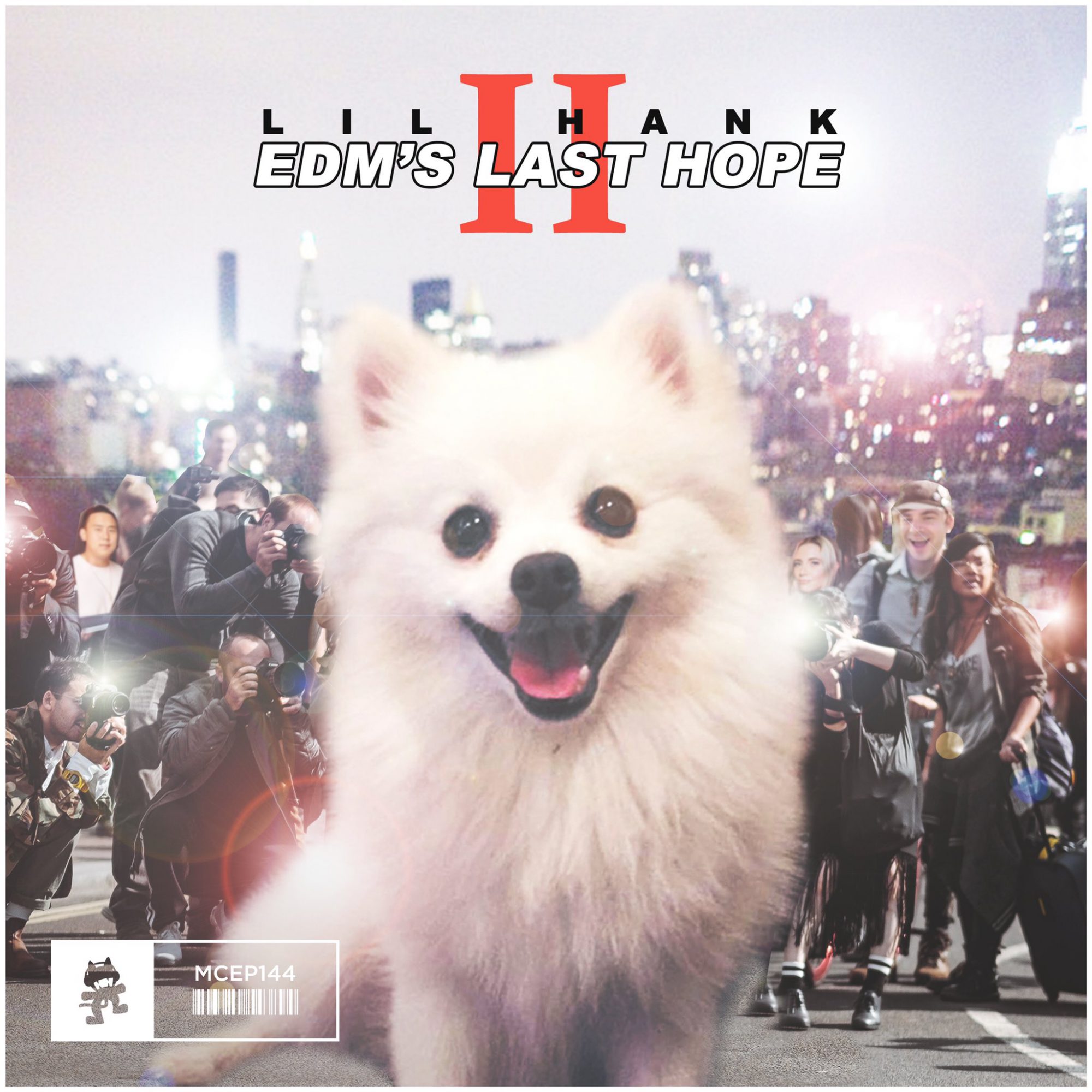 ---
Follow Lil Hank on Social Media:
Website | Facebook | Twitter | Instagram | SoundCloud