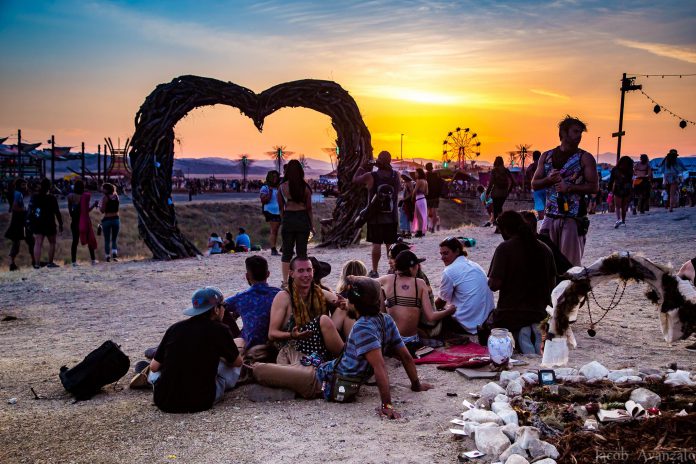 Lightning in a Bottle will now occur two weeks earlier in a new venue in Central California that's to be announced.
---
After many years of magic in Bradley, California, Lightning in a Bottle is heading to a new venue for an exciting new backdrop that the festival has assured is "an improvement in nearly every way." In addition to the new venue, LiB will also take place on an entirely new weekend, May 8-13, 2019, two weeks earlier than previously announced festival dates.
While this may put a wrench in plans for many people who already secured their Early Bird tickets, the festival is trying its best to appease everyone as fairly as possible. For those who already bought Early Bird tickets, your tickets will be honored if you'd still like to attend the festival. If the dates no longer work for you, you can request a full refund (although you only have until February 1, so don't wait!).
Why is LiB switching everything up after already announcing 2019 festival details?
The previous venue of the San Antonio Recreation Area is being switched to a day park with no camping, which doesn't allow for large scale overnight events like LiB. In addition,  the festival organizers believe that many other factors (like the lake receding from the grounds again) are pointing towards the necessity to move LiB in order to grow and become as incredible as ever.
The new venue they've secured, which should be announced in the next 2-3 weeks, was already booked for Memorial Day Weekend, hence the date change to two weeks earlier.
"While we are sad to leave behind what has been an amazing 5 years at San Antonio Recreation Area and a good relationship with Monterey County, we are also excited and energized by the possibilities of a beautiful new home where we can begin again and discover new ways to push Lightning In A Bottle forward to be the greatest gathering and experience it can be for everyone."
From their full statement online, it seems like the festival organizers are very excited by the possibilities of the move of Lightning in a Bottle, and request all of our love, support, and trust in making this the best LiB yet.
The new Early Bird ticket on-sale date will be in the next few weeks, and look out for the Phase 1 music lineup dropping sometime in February! 
---
Connect with Lightning in a Bottle on Social Media: 
Website | Facebook | Twitter | Instagram | SoundCloud | YouTube