Graphyt conjoins squelchy bass and energy-filled soundscapes in newly released tune, "Evolution".
---
Coming all the way from France, Graphyt is yet another one of heavy dubstep label Never Say Die's prodigies. Having worked alongside French companion and producing mastermind ECRAZE as well as IVORY and Samplifire, Graphyt is a force to be reckoned with. While his tunes are heavy without a doubt, Graphyt is truly an artist through and through. By utilizing creative and completely unique sound design, each track of his is bound to have listeners taking breaks in between headbanging to shout out awestruck expletives, and "Evolution" is the perfect example.
Released on Never Say Die: Black Label, "Evolution" entrances listeners with a surge of harmonic melodies before picking up the pace with a fiery sonic pattering. I personally love a track that tells a story with its multiple layers and stages of sound, and "Evolution" does exactly that. Between the beastly pounding of vicious bass and ethereal soundscapes, "Evolution" combines everything I love about a good dubstep track.
Stream or download "Evolution" on your favorite platform and read on for Graphyt's own take on the track and a look at him as an artist!
Listen to Graphyt – Evolution on Spotify:
---
"'Evolution' reflects where I really want to go with my sound. I've always liked to write melodic intros, but maintain the hard-hitting factor on the drop. In my opinion 'Evolution' is the best blend between those two different ambiances I have made so far. I'm super happy with this one and I hope that everyone will enjoy it as much I do!"

– Graphyt
"Evolution" isn't Graphyt's only notable piece of work.
For years, Graphyt has been the face behind a multitude of wickedly disgusting drops and mind-altering sound design. The title of his newly released track is a testament to the complete transformation this young French producer has put dubstep under. If you haven't already, check out some of his other tracks released on Never Say Die, including one of my personal favorites, "Back To The Future". If there's a name bound to blow up in 2019, it has to be Graphyt.
What did you think of "Evolution"? Leave us a comment!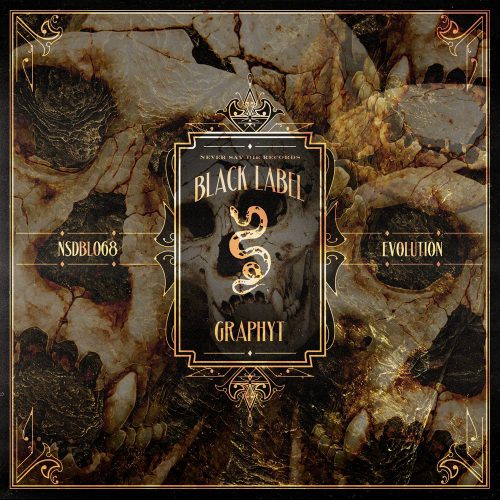 ---
Connect with Graphyt on Social Media:
Facebook | Twitter | Instagram | SoundCloud