Get the scoop on Cincinnati DJ Tom Reed in this week's Artist Spotlight and listen to his exclusive guest mix!
---
Dirtybird Records artist and Fresh List resident Tom Reed, known by his stage name DJ Tom Reed, has established himself as a fixture of the Cincinnati dance music scene. Tom started his DJ career with In The Groove and toured a variety of cities in the United States and Canada before taking a short break from the DJ life.
Refreshed and revitalized, Tom set his sites on becoming a master at his craft. He is known for playing funky house music that captivates crowds and has even gotten the attention of the dirtiest bird of them all, Claude VonStroke!
Read on for some serious insight into his mind as an artist and give a listen to his exclusive guest mix below!
Stream EDMID Guest Mix 146 || Tom Reed on Mixcloud:
---
You got your start in the electronic music scene by attending an underground show in Chicago before the turn of the century.  What was it about that show that inspired you to take the dive and become a producer and DJ?
When I started going to shows in the 90s, DJing and producing electronic music was very different. Everyone used vinyl to DJ and hardware were the general tools of the trade for producers.  For me, seeing the DJ pull out these black discs lay them on the turntable and transform a room of thousands of people in a dark and dirty warehouse into a cohesive dancing machine with all its human parts moving and working together was magical. It was moments like this which inspired me to become more than just a fan, I wanted to be the rhythm maker.
You released a track with SONIK on Dirtybird. Can you talk a little bit about working with the label and the experiences that have followed from it?
We submitted our track to Dirtybird and heard back almost immediately. Claude VonStroke was pulling tracks that he wanted (his sets aren't planned) to include in his headlining set a few weeks later, at Movement 2018, which was to be recorded and released as a mix compilation on Dirtybird. Normally, there's a three to six month period from submitting a track to release, but we only had a few weeks to have it ready for his performance.
What made it even more exciting is SONIK and I live close enough to Detroit to see his performance live. Once he played our track, it was official, we were going to have the release on Dirtybird. I later told my girlfriend that my hobby as a DJ became less hobby and more serious.
Related: Check out Maria's review of Dirtybird Campout West 2018!
I had the privilege of seeing you perform in Indianapolis at the Keepin It Deep barbecue this fall and I noticed how intently you were observing the assembled crowd. Can you talk a little bit about what goes through your head during sets and how you use the crowd to your advantage?
You have a keen eye. Firstly, I never plan my sets. I have an idea of songs I would like to play, but I may not even play them at a gig. Before I perform, I like to hang out for a while and watch the crowd and get an indication of what moves different people, I mainly focus on the influencers in the crowd. If you can win the influencers, then you have the crowd.
When it's my turn to perform, depending on the music being played before me, how into it the crowd is, I may mix out of that DJ, or do a cold start. I'm here for the crowd, so if they want to keep dancing, I'm not going to interrupt them with an intro track. Then from there, it's a matter of playing songs that work well to share a journey with the audience. If I start to lose the crowd, I have to figure out if it's a change in direction I made, or if people are cycling out for a smoke break.
You're part of Freshlist, a DJ collective in Cincinnati.  What sorts of shenanigans go on with the collective and how has participating in it helped build the dance music scene in Cincinnati?
Freshlist is more than just a DJ collective, we're also friends. Freshlist has an ethos of Music, Art and Culture.
Music: This is the DJ and producer aspect of our shows. This is us DJing or performing live and we usually have one guest DJ who isn't on our roster.
Art: Each of our shows features an art gallery with guests artists alongside our Art Director Logan Walden and Assistant Art Director Mo Elkholti. The art gallery also includes live painting, which allows people to watch the art created live, in person.
Culture: The scene in Cincinnati is really small, so we're also about creating a community with our fans.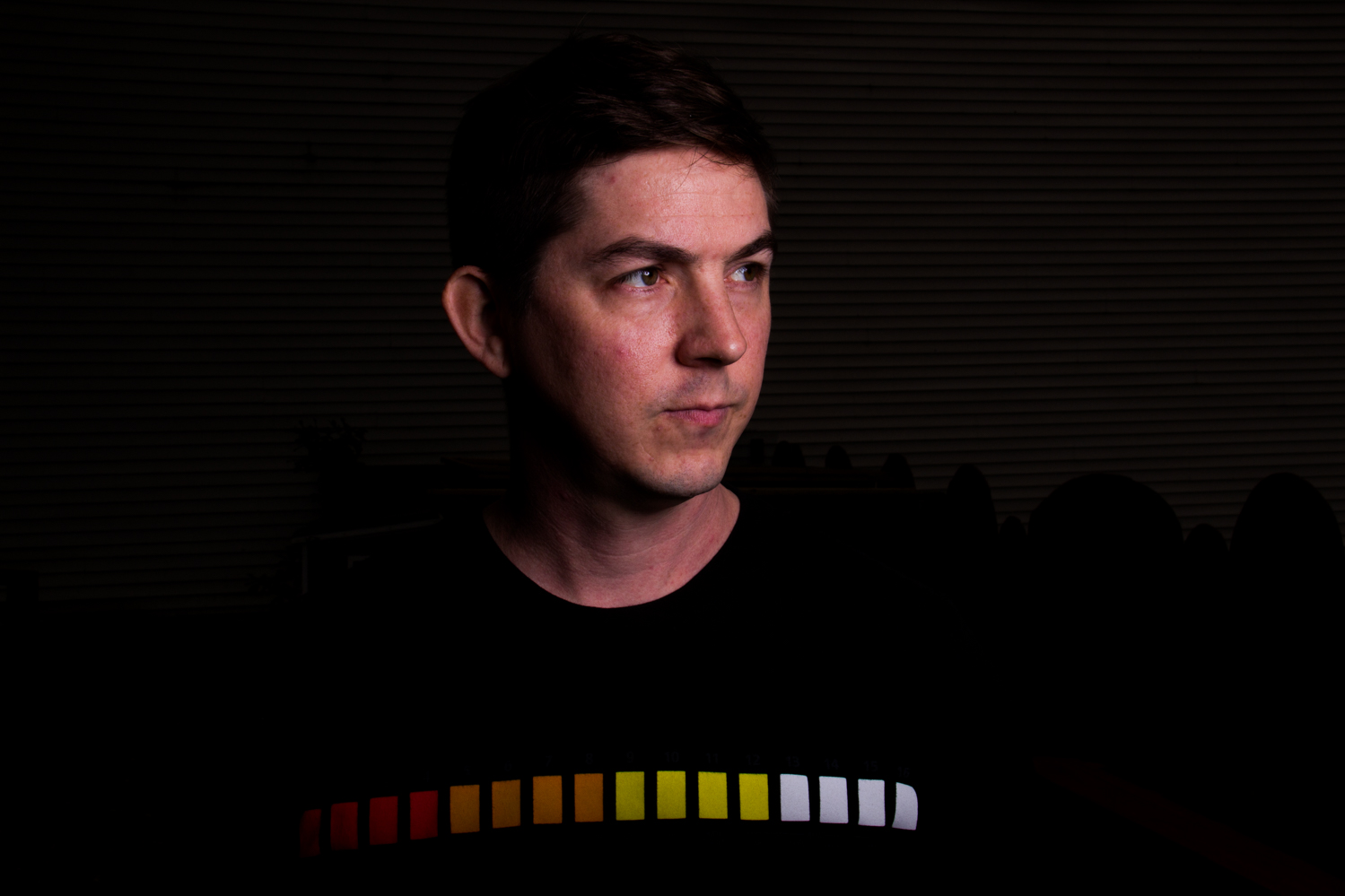 If you could play a b2b (or b2b2b) set with any artist(s), who would it be and why?
If I could b2b with any artists, it would probably be John Digweed. Early on he was a huge influence for me. While I don't share the same mixing style as he does today, when I started out DJing, I worked very hard to achieve the long blended and seamless mixing he has become famous for.
Walk us through your process when you're producing a song.  What is your preferred hardware, software, and plugins?
When I am making a song, I start with one of three directions: First, I start with a lyric I like, or I start with the rhythm, or, I've been messing around with a synth and came up with a really cool sound I want to feature.
Currently, I use Ableton for my DAW. I have a Komplete Kontrol S61, Roland SH-01A, Behringer Neutron and the Aria gear. As for plugins, I'm really fond of u-he Diva.
Do you have any rituals that you go through when you set down to make a track?
Not really. I have a schedule when I work on music. I've found that if you make time in life to work on music, then you'll be more likely to get more done. It sounds obvious, but it really works. It's also important to be realistic about your schedule and how much time and when you can work on music and sticking to that schedule.
What is house music to you?
Not to sound cliché, but for me, House music is a feeling. It grabs you by the buttcheeks pushes you onto the dancefloor.
Who are you currently listening to?
Solomun and Christian Martin.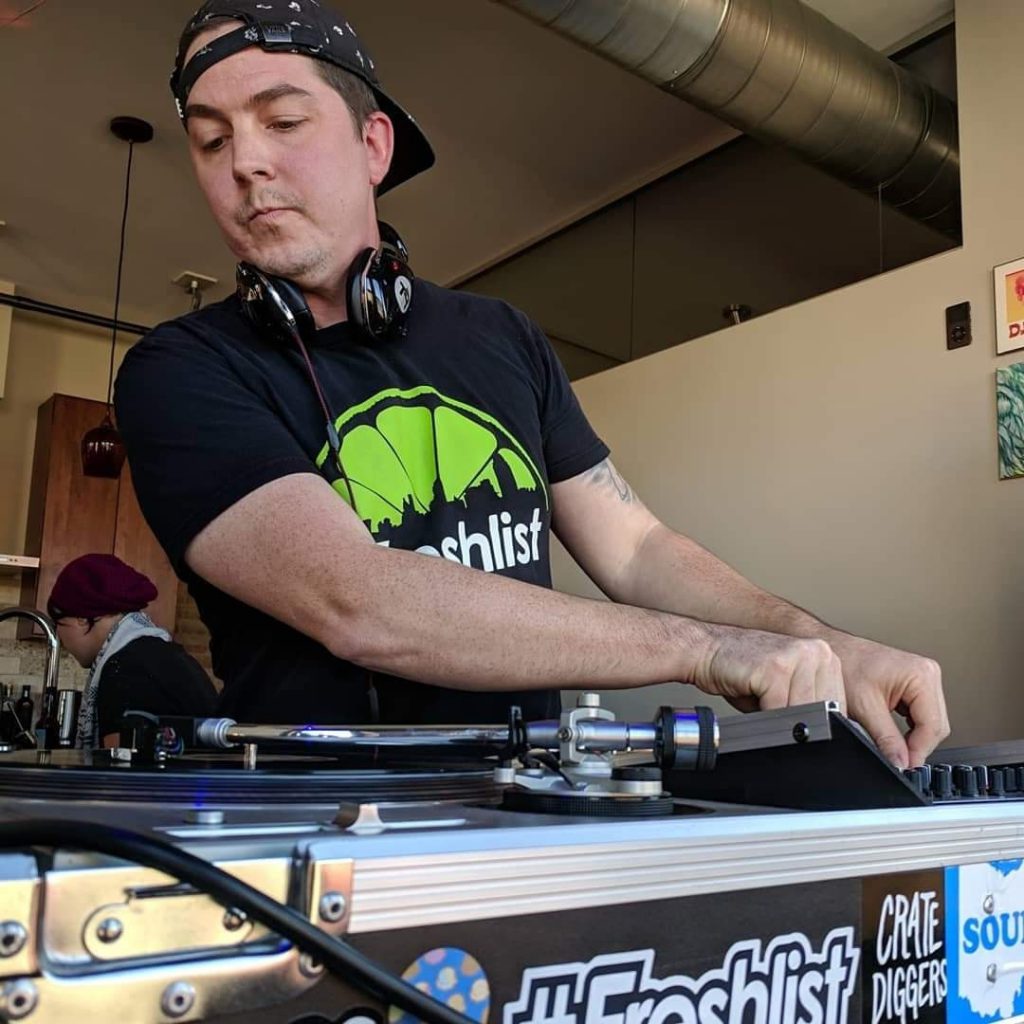 Any new tracks or artists that we should be on the lookout for?
I would recommend VNSSA. She's an up-and-coming L.A. based producer/DJ who'll be making huge waves in 2019.
What does 2019 have in store for you? Any upcoming shows or tracks that you're particularly excited about?
Let's see…. New Year's Eve I'm headlining a show in Grand Rapids at BassBin alongside KE (Dirtybird) and Gettoblaster (We Jack.).  All of my upcoming events are listed on my Facebook Page, so head over there to stay up-to-date. I have a few remixes coming out. One remix is with Bad Boy Bill and Gettoblaster and will be released on December 28. I also have a ton of new material that has just been sent to a few labels. Stay tuned!
Pineapple… the greatest pizza topping or just a delicious tropical fruit?  Inquiring minds need an answer!
[Laughs] Pineapple is quite the fruit of contention, isn't it? In my house, we have a few rules about pizza. Rule #1: Order the pizza with the pineapple. Rule #2: Take all of the pineapples off of my pizza.
---
Follow Tom Reed on Social Media:
Facebook | Twitter | Instagram | SoundCloud