SXM Festival turns up the heat for this upcoming edition in 2019 with the announcement that Dubfire, Guy Gerber, and more will be heading to St. Martin in March!
---
After taking a hiatus due to the devastating hurricanes in 2017, SXM Festival is set to return better than ever in 2019. Announcing that they would be returning to the Caribbean island of St. Martin back in June, many began to wonder which artists in the house and techno scene would be heading to the tropical paradise to take the stage on March 13-17.
The multi-day festival, which takes place across the beaches, nightclubs, and villas on the island, has become renowned for their highly exclusive, intimate atmosphere that features top names in the scene. This year is no different, as the organizers have announced the first phase of artists who will be moving crowds with their beats, including Dubfire, Marco Carola, Guy Gerber, and Francesca Lombardo.
Other artists that stick out include Atish, Goldcap, and Apollonia who all shouldn't be missed. Also announced in the first phase are four live sets from Be Svendsen, Eduardo Castillo, Oceanvs Orientalis, and Viken Arman who also will be turning up the heat with their stylings on stage.
Check out the full list of artists announced on the phase one lineup below and let us know who you're most excited to catch in the comments. Tickets to SXM Festival 2019 are on sale now, grab your passes today via Eventbrite and get ready for an unreal underground experience!
---
SXM Festival 2019 – Phase 1 Lineup: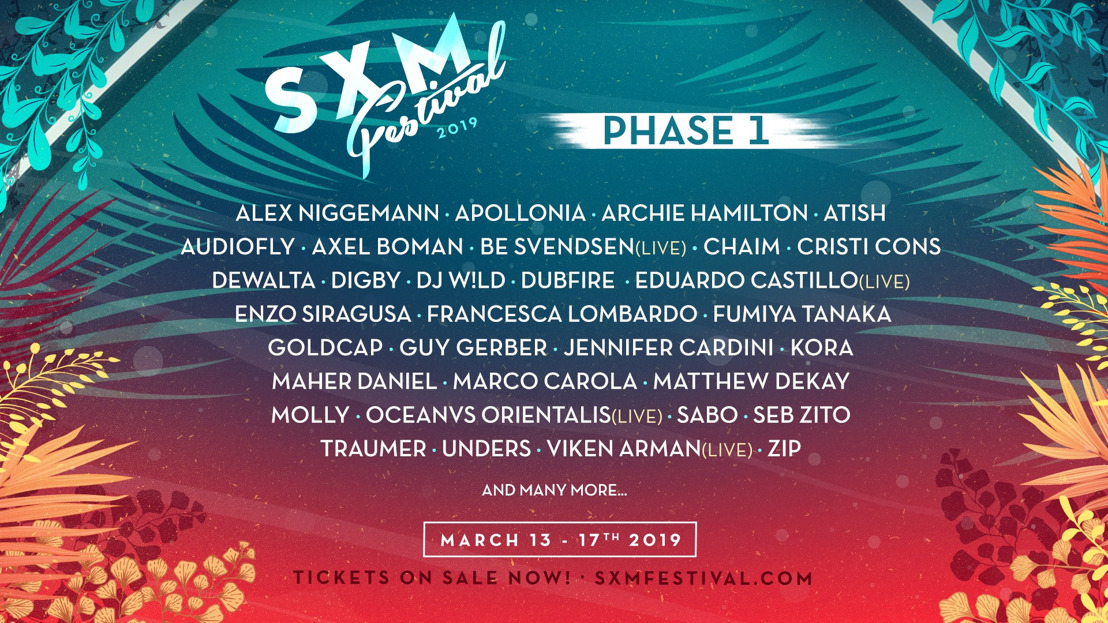 ---
SXM Festival 2019 – Phase 1 Lineup By Artist:
Alex Niggemann
Apollonia
Archie Hamilton
Atish
Audiofly
Axel Boman
Be Svendsen (live)
Chaim
Cristi Cons
Dewalta
Dj W!ld
Dubfire
Eduardo Castillo (live)
Enzo Siraguza
Francesca Lombardo
Fumiya Tanaka
Goldcap
Guy Gerber
Jennifer Cardini
Kora
Maher Daniel
Marco Carola
Matthew Dekay
Molly
Oceanvs Orientalis (live)
Sabo
Seb Zito
Sammy Dee
Traumer
Unders
Viken Arman (live)
Zip
---
Follow SXM Festival on Social Media: