Hot on the heels of the release of his third studio album, Moments Of Clarity, we had a chance to chat with underground artist Eelke Kleijn about his new music, his inspirations, and his label, and more. 
---
Eelke Kleijn is no stranger to the world of electronic music. Kleijn's first release came on Segment Records with "4.5 Billion Years" in 2003, back when his sound was more progressive and when electronic music was still waiting to hit it big on the main stage. Since then, the Dutch artist has undergone a dramatic transformation, refactoring his sound and bringing forth his gorgeous new album, Moments Of Clarity, out now on his own imprint, DAYS like NIGHTS.
Related: Check out our review of Eelke Kleijn's Moments Of Clarity.
Utilizing his skills as a composer and his background as a classical pianist to take his music to the next level, Kleijn's most recent work is nothing short of spectacular. Fusing cinematic soundscapes with infectious house music beats, his latest album takes the listener on a journey through otherworldly atmospheres and transcendent emotions, all without the use of more than a handful of words.
Aside from the release of his new album, 2018 has been a big year for Kleijn. He's continued to grow his DAYS like NIGHTS imprint, including a label showcase alongside All Day I Dream at this year's ADE. He also performed an hourlong set at the Mayan Art Car at this year's Burning Man, the opening track of which was "1,000 Lights," composed as part of a 670-drone art performance in tribute to Burning Man founder Larry Harvey, who passed away in April.
Check out Eelke Kleijn's extraordinary new record, Moments Of Clarity, and read on for our full interview below.
Stream Eelke Kleijn – Moments Of Clarity on Spotify:
---
Congratulations on the release of your new album, Moments Of Clarity. You've spent two years working on this album; what can you tell us about how this album came to be and what inspired you along the way?
Thank you! I'm really happy I'm finally able to share it with everyone. After my previous album, I didn't think I would do another one, to be honest. It seemed like the music scene and the way in which people consume music was moving away from albums and more towards singles and EPs, so that's what I focused on between 2010 and 2015. At the end of 2015, I wasn't really happy with where my sound was going. I made a lot of changes at that time — I took a year off from releasing music, rebuilt my home studio, started playing guitar and bass and started working on new music. A lot of ideas from that period have found their way onto this album.
Moments Of Clarity is your first full LP since 2010's Untold Stories, and while there are some definite sonic similarities between the two, there is a clear difference in tone, tempo, and mood. How have the changes in the electronic music scene over the better part of a decade influenced your sound?
I think the music scene has changed tremendously over the past 10 years and I've also changed. I come from a progressive house background — Global Underground was an important factor in the development of my sound in the early years. After releasing my first album with them in 2007, the label, unfortunately, all but disappeared. Progressive house lost a lot of its popularity as well and (melodic) techno and house from Germany gained a lot of fans; this had a huge influence on my sound. I think I've lost a bit of my progressive roots, especially the part that was based on never-ending hypnotic rhythms and minute changes. Nowadays I approach music more from a songwriting perspective.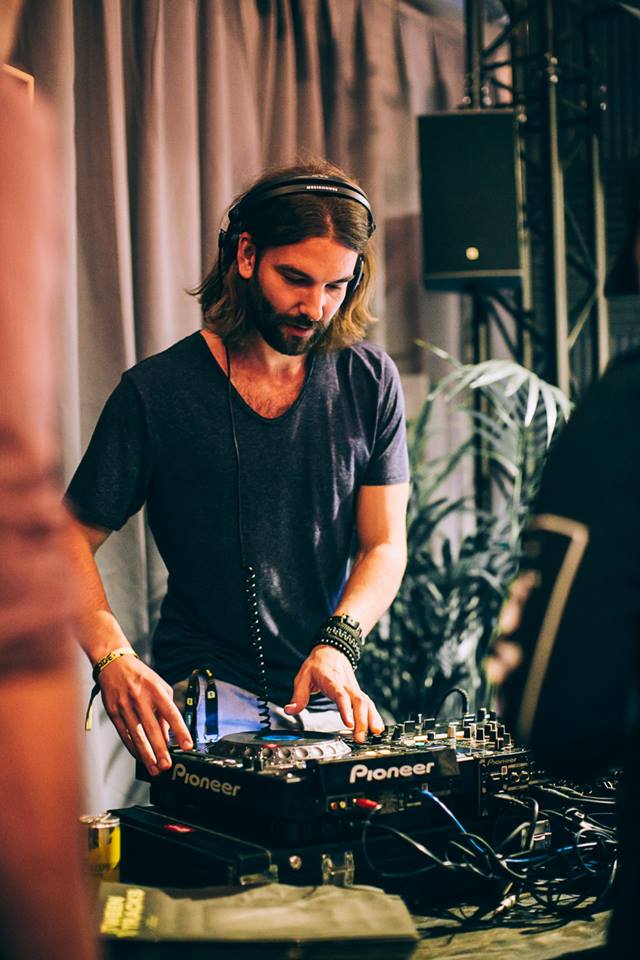 Over the last several years, it seems that the idea of the album has become a bit of a lost art. What are your feelings about the album as an art form, and do you feel that albums produce fewer returns than continuously releasing singles throughout the year?
Yes, it definitely seems to be moving in that direction. The problem with releasing an album nowadays is that a few weeks after release, all major portals and news outlets don't really care about it anymore, because it's out there already. So from a PR point of view, releasing everything as singles instead of an album is a much smarter thing to do. And I totally understand why a lot of artists release their music like that. What we've done with Moments Of Clarity is release five singles leading up to the album. By doing it that way, you get the best of both worlds. After the album is out, we can focus on remixes in the first half of 2019 and so keep the attention on the album for the better part of a year.
You've called yourself a perfectionist before, and it does show in your impeccable sound design. When producing a new track, what tends to drive you creatively first: melody, percussion, or something else? What do you tend to find is the hardest aspect of your productions to feel complete?
I usually start with a kick and a basic drum groove just to lay down the tempo and something to work to. Then it's all about finding an element which I find inspirational enough to build a track around, usually something that conveys emotion. That is by far the hardest part of making music for me. There's a thing called mere exposure effect. It means that you start to like something simply because you get exposed to it. It's something you have to be wary of in the studio because after listening to something on repeat for hours you start to think it's better than it actually is. I've changed my way of working a lot over the years. Nowadays I'll get started on an idea and then I'll leave it for weeks, sometimes for months. Only if I still like it after all that time do I continue working on the track because I know it's an idea that is worth finishing.
DAYS like NIGHTS represents something rather different in the electronic label realm. What's the modus operandi for the label, and what do you feel is the greatest challenge in finding a solid base that appreciates the music you sign over other labels?
One of the main reasons for starting the label was the fact that I had a really hard time trying to fit in everywhere. I could release a track on this label, a track on that label, but I didn't feel completely at home. I know my sound crosses a lot of borders, so do my DJ sets, but there's always a certain kind of emotion and feel that I'm looking for, and I want the label to be like that as well.
I guess the only rule we have, strictly speaking, is that it needs to be music that I play in my DJ sets. But it all seems to be moving in the right direction. I'm really happy with the support we have been getting and some of the artists that have come aboard! Events are going to play a bigger role in the future too. We've done a few, so far in Amsterdam and New York. It's a great way to spread the vibe that we love.
Some might be surprised that DAYS like NIGHTS is not your first excursion into label management; that was Outside The Box Music. While that label is no longer operating, what did it teach you about the industry that you've carried forward?
That was indeed my first endeavor into the world of record labels! The main difference is that with Outside the Box, I tried to do it all myself. It's taught me that you should never try to do that! It's much better to work with dedicated people that are specialized in certain areas. Even though I'm a bit of a control freak, over the years I've learned to let other people handle stuff that they're good at.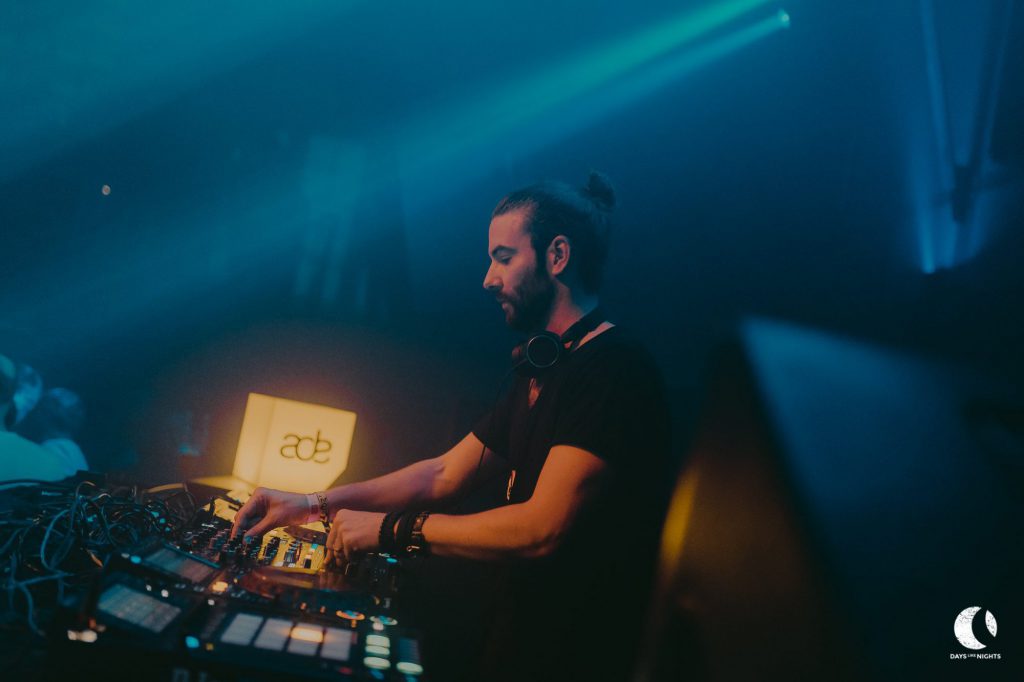 We noticed you added a digital piano to your studio recently to brush up on the "dusty piano skills." In your studio, what's the one tool (outside of the computer workstation) that you really enjoy using?
I really love my modular synthesizer; it's just a big heap of creativity. You never really know what you're going to get beforehand, it's been a major source of inspiration for the album. Many of the album tracks have one or more important elements that were made on the modular. Some of the tracks, such as "Maschine 2.0," are completely based on something that was made with the modular. Definitely one of the most fun things I got into in the past couple of years!
You've stated you really enjoy long sets in the club because of how creative you get to be. For you personally, what would be the golden duration for a set, and what aspects creatively would you flex during its execution?
I don't think there is such a thing as a perfect duration for a set, it really depends on how the crowd is and also how I am feeling. I do love playing sets that are at least three hours or more in length. I'm playing a 10-hour set soon at Thuishaven in Amsterdam and I love the fact that it's a daytime event. Of course, I enjoy the night time as well, but playing 10 hours when you start at 11 PM is a lot harder for me. Like every normal human being, I get tired at night! The best thing about long sets is taking people on an unexpected journey. I'm currently looking for classics to play at my next marathon set, and some of those tracks are as old as I am!
Eelke Kleijn – Mayan Warrior – Burning Man 2018 from Mayan Warrior on Vimeo.
You made your debut at Burning Man this year with a set at the Mayan Warrior Art Car. How do you approach your sets at Burning Man, and what does performing at the Burn mean to you?
I don't think I approached my Burning Man sets very differently from my normal sets, although, on the Mayan Warrior, I kept it really close to myself. The first five or six tracks were all my own. It was a one-hour set right after the Franchise Freedom Drone Show artwork by Studio Drift. If sets are short, I tend to keep them a lot closer to myself in general. For instance, for my third Burning Man Friday morning set at Playaskool, was playing a lot of older records and forgotten gems. Burning Man as a whole made quite a big impression on me — it was one of the most incredible experiences I've ever had. I actually can't wait to go back and do it all again!
Okay – fun question. You're stranded on a desert island, and you can only bring three things with you. What three things would you bring with you, and why?
An acoustic guitar, a pick and a spare set of strings. I'd get pretty annoyed if I really couldn't write any music anymore!
---
Follow Eelke Kleijn on Social Media:
Facebook | Twitter | Instagram | SoundCloud