We sat down with Jay Pryor to chat about the inspiration behind his biggest release, the story behind his signature war paint, and more! 
---
Jay Pryor may be relatively new to the house scene, but this young DJ is already on a fast rise to fame. From bedroom producer to a platinum artist, he has quickly cultivated a dedicated fan base thanks to his poppy dance releases and energetic live sets. Originally from Dublin, Jay now calls London his home, where he continues to put out addictive, chart-dominating tracks like his pop debut "Rich Kid$".
Most recently, Jay has released his own rework of Room 5's "Make Luv", which puts a modern spin on the original single's sampling of Oliver Cheatham's iconic "Get Down Saturday Night". Additionally, he has gotten the nod of approval from other major players in the industry, collaborating with Steve Aoki and Louis Tomlinson to create their instant hit "Just Hold On".
Fresh off dropping some new tunes and with the release of the Finding Our Way EP right around the corner, we got the chance to chat with Jay Pryor about dropping out of college to pursue music, the story behind his signature war paint, and more. Listen to his exclusive guest mix below and read on to get some insight into his career so far!
Stream EDMID Guest Mix 142 || Jay Pryor on Mixcloud:
---
Hi Jay, thanks for chatting with us today! You've said that you decided to pursue music professionally after seeing Calvin Harris perform while on vacation. What steps did you take immediately after the show to make that dream happen?
Hey guys! Thanks for having me. Yes, that was a crazy trip! He remains my biggest inspiration. As soon as I got back from that trip I downloaded FL Studio and researched how to create dance music. I would share my music with my friends, and thankfully they were nice about it. The early demos I sent were absolutely horrendous haha!
You also dropped out of college to pursue music full-time, that couldn't have been easy. Who would you say your greatest support during that time was or continues to be? 
Yes! I mean, I went for a month so I'm not sure if I get to class myself a dropout haha! But yes, I studied Digital Media and I remember just constantly thinking about music. I had to quit as a motivator to follow my dream. I had and never will have a Plan B. My biggest supporters have definitely been my parents. Even them allowing me to drop out to create music when the music was horrible was such a supportive decision. Of course, there have been ups and downs though. I had to sign on the dole because I couldn't get a job. That sucked.
After playing in major venues like the Ministry of Sound in London for your label Positiva's 25th Anniversary, do you have a favorite set or venue that you've played so far, and where is a dream venue you'd like to take the stage at? 
Ministry of Sound is such an iconic venue. I can't believe I've played there a couple of times this year! That's a tough question. I played a show in Oslo recently which was utter chaos (in a good way). The best shows for me are the ones where I feel super connected to the crowd. I try and think of them as parties, not shows! So when the crowd responds to that vibe it's amazing.
My dream is to headline and sell out a show in the 3Arena in my hometown of Dublin. Festivals like Tomorrowland and Ultra are also on my bucket list. I used to stay up till the early morning to watch those festival live-streams visualizing myself playing there one day!
You've said that your single "Rich Kid$", which was released earlier this year, is about finding fulfillment outside of materialistic things. When working in such a money-driven industry such as music, can it be hard to balance the stress of pushing out successful tracks and making music that you have a passion for? 
I don't think it's specifically about 'finding' fulfillment outside of materialistic things, it's more 'searching' for fulfillment outside of materialistic things. I think too many people look for fulfillment in the wrong places and then wonder why they're depressed, or anxious, or not succeeding in living their life to its fullest potential. By all means people 'could' find fulfillment in material things, I'm not knocking that. I just think it's important to remind people to look elsewhere because society tells us otherwise!
To answer your question, though, I don't really feel that personally. I'm sure it can be hard for some people, but I always try and make the music that feels truest to me. Everything I release always makes me feel some sort of way, and if it doesn't, I won't put it out.
The path to success is hardly easy. Do you have any stories from when you were just starting out that were particularly discouraging or frustrating? 
Yes, a lot. My first ever show was in a small nightclub in Dublin. My friend and I were booked for the event and we had never played in a nightclub before, so we obviously didn't know what to expect. I saved up money and bought a DDJ S1 DJ controller to practice on and bring to the club (which I thought was normal at the time – and for the record I still don't see the problem with that), and my friend had a pair of Beats by Dre headphones that we used to use to mix on whilst practicing.
Anyways, I turned up to the club with my DJ controller in a suitcase and Beats headphones in hand, and the promoter gave us a very hard time for it. He cut our set in half because we had apparently been 'damaging' his night's brand and he told us he was going to tell every promoter in Ireland never to book us again, which I'm pretty sure he did. That's why the 3Arena show is such a big deal for me. I want to sell out the biggest venue in Ireland and stick it to everyone who told me I couldn't.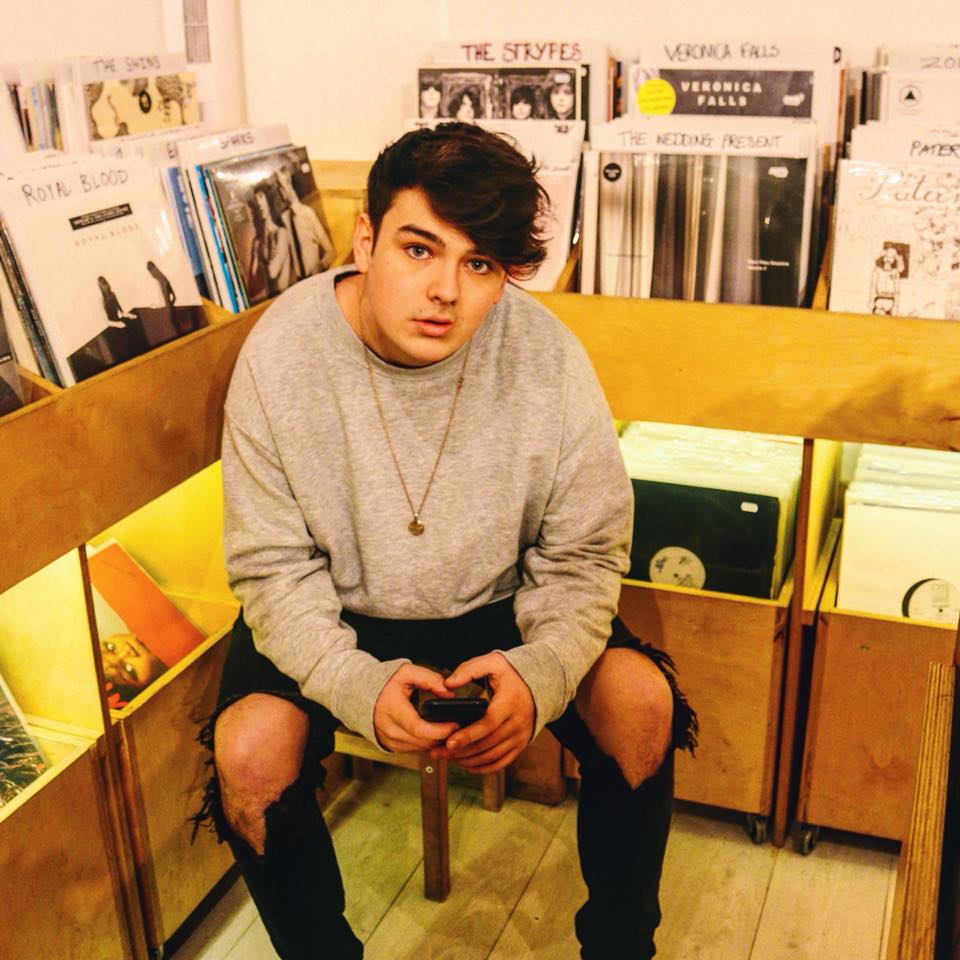 Do you have any advice for younger musicians who are just starting out? 
Yes. Go with your gut. You're going to be told 'you can't do this, you can't do that', ignore it all. Unless it's constructive and enabling you, ignore it. So many people will try and shut you down to make their success seem more prominent. These people are usually easily identifiable and should be ignored! Just do you!

Are there any mistakes that you've made that you wish you hadn't or decisions that ultimately led to your success? 
Of course, and I like making mistakes because I learn from them. I would say patience is incredibly important. When I was on the dole I stressed quite a lot and would beat myself up mentally. I think that was a mistake because it actually hindered my progress. I now know that I'm in my most productive state and creating the best music when I'm in a balanced mind-frame!
Earlier this year, you moved to London to focus on your music career. How would you say that the music scene differs there from Dublin? 
I was never really a part of the Dublin music scene. I created music in my bedroom constantly and maybe went to a DJ friend's show every now and then. Since moving to London and actually experiencing what it has to offer in the scene, I've just been mindblown by how much opportunity there is here. It feels like you can't escape opportunity here, whereas in Dublin you had to search for it really hard.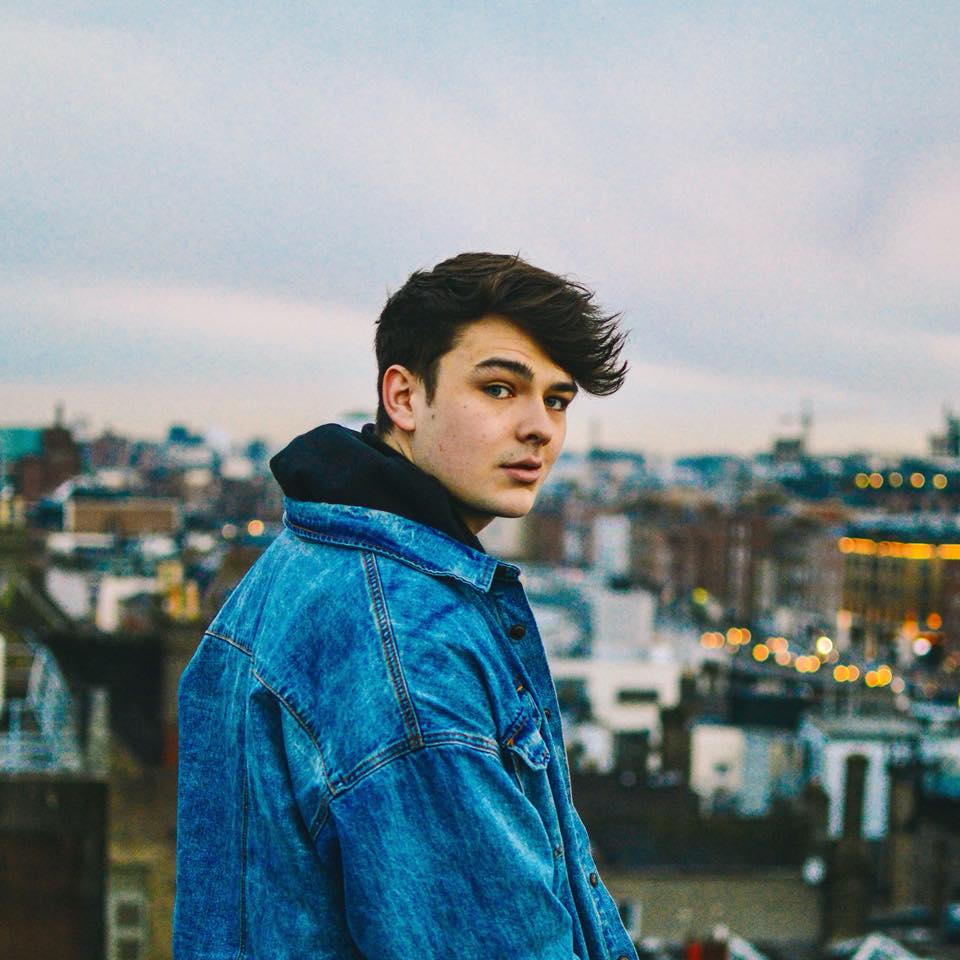 What is the significance of the war paint you've recently been wearing? Is it just for fun or is there a deeper meaning to it? 
It's both really! I've suffered from anxiety for as long as I can remember and when I was young my mum would tell me 'Jamie, you're not a worrier, you're a warrior'. She would tell me this all the time, even to this day. The war paint reminds me to persevere in the face of fear and to absolutely own what I'm doing and who I am. I feel like a lot of people can learn from my mum's philosophy, so I wanted to incorporate it into my project somehow. It also looks pretty cool!
Finally, with 2019 right around the corner, what does the rest of the year look like for Jay Pryor? Do you have any exciting collaborations or projects coming up that you'd like to share with fans?
Yes, I'm so excited!! I've got an EP coming out really soon with 3 records on it and from there I have lots of exciting singles to come! I want to continue building my catalogue in 2019 and see where these upcoming releases take me!
---
Connect with Jay Pryor on Social Media:
Facebook | Twitter | Instagram | SoundCloud