Troy Hinson from Black Caviar stopped by to chat about their latest track "Freak", the shows they played this year, and more!
---
New York-based house music duo Black Caviar has been making a name for themselves with some sick releases and sets that keep crowds dancing all day and night. Known for their funky blend of g-house, they have taken the stage this year at events like Electric Zoo and Splash House, while also playing plenty of club shows that have been fantastic as well.
Coming off the release of hit track "Coco", the duo has gone on to blow fans away with tunes like "Funk in the Trunk" and most recently "Freak". Aside from their originals, we've also been left impressed with the remixes coming from Black Caviar's studio as well, as they have put their spin on Lizzo's "Boys", Kanye West's "All Mine", and more.
Looking for some insight into the massive year the duo has experienced in 2018, we sat down with Troy Hinson to chat about their recently released track "Freak" and more. Listen to their exclusive guest mix below and read on to get some insider details on what Black Caviar has been up to!
Stream EDMID Guest Mix 140 || Black Caviar [Halloween Edition] on Mixcloud:
---
Thanks for taking the time to chat with us today, let's kick things off with a look at your latest release, "Freak"! What was the development process like for the track?
"Freak" took a little bit to come together. We had the vocal, the beat was rockin… but we couldn't get the bass tone sounding tight. We found an online bass tone generator, where it does some sort of mathematical equation with the song key, BPM along with your blood type and zodiac sign to give you the dopest bass tones ever. So once we did that the track was a wrap.
"Freak" samples Adina Howard's 1995 hit "Freak Like Me", giving it a sick new twist. What led to the decision to use that sample, and where did the old-school R&B/ soul vibe that shows up in many of your releases stem from?
We are just huge fans of hip-hop and R&B, especially anything 90's, We loved Adina's vocal and vibe on the original so we just decided to give it a twist for the dance floors. House music definitely has roots in soul and we are just adding a bit of hip-hop flavor to it. We originally wanted Nelly Furtado to do the vocal but she politely declined.
You've also remixed tracks from other artists like Kanye West, R3hab, and most recently,
Lizzo. When you're approaching the process to put your spin on a tune is there anything you do differently while in the studio compared to an original track?
I think with any remix you try to give it your own personal flavor and signature. We are on a constant quest to perfect the art of bounce so I think that is probably our number one responsibly to the bounce community and quite frankly to ourselves.
Who were some of the first artists you explored that produced electronic music and was
there a moment for each of you where you decided to make the jump into the world of DJing?
For us it started when it became easy to produce music using a laptop, we got really into making hip-hop beats and once we started figuring out the fundamentals, it was then discovering such artists as Fatboy Slim, Daft Punk, and The Chemical Brothers along with studying the genius of Pharrell and Timbaland. I DJ hip-hop parties in New York City, so when we started making house music with Black Caviar, it felt right to bring the two genres together.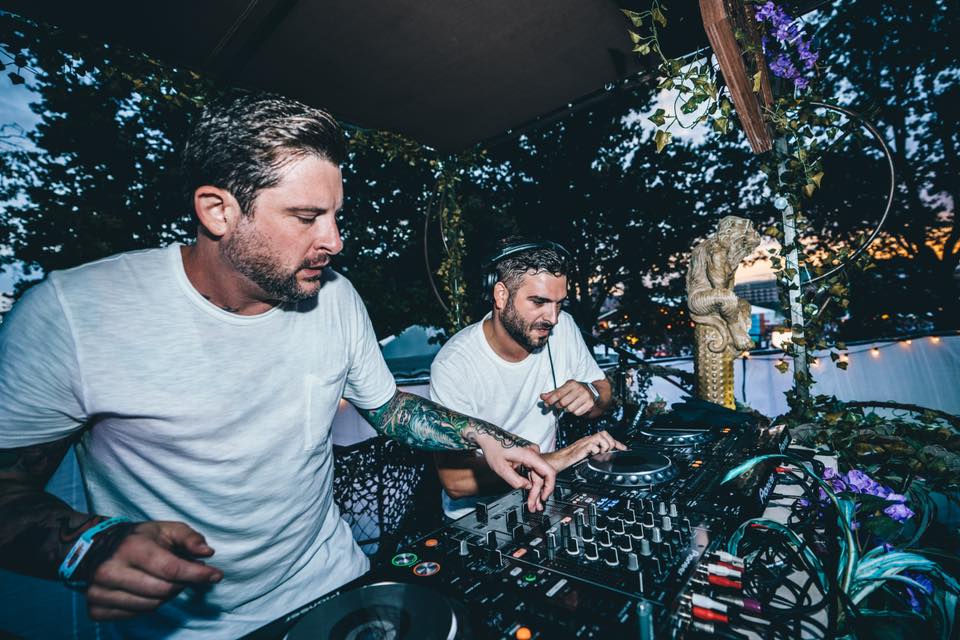 This summer saw Black Caviar take the stage from coast to coast with sets at major festivals like Electric Zoo and Splash House. How do you feel the vibes compare between the East Coast and West Coast and are there any major differences that you noticed?
There is definitely a different vibe between both coasts. I think the East Coast gravitates more to the hip-hop side where West Coast more to house… and where more north, namely like North Pole area, responds to our latin and twerk side. So it's always fun to play different areas and see what they are into.
With the end of the year quickly approaching, can you both share a favorite moment of the
year that left a lasting impression?
This year has definitely been great for us. Along with some incredible shows, I would say the one thing that is really amazing in my opinion is how many people from all over the world have done choreography videos to our songs. It's a trip hanging out with friends, writing music in my apartment then upload it to music streaming platforms and it would make people react in dance on the other side of the world. It is something I never would have expected in a million years.
What are some of your goals for the rest of the year and moving forward into 2019? Are there any upcoming shows that fans can check you out at?
We have been trying to write as much as we can. We have a wide array of music that we are super excited to release next year. We have been dieting a lot to trying to get in shape for touring next year. Jared has just received a letter of congratulations from the Keto Diet development and research center in Norway for a successful amount of weight loss…. and also for being such a handsome little devil.
We have one more NYC show playing in Brooklyn for the homie CID's birthday party. We are also excited to have 2 shows in Canada before the end of the year… November 24 in Montreal with Two Friends and Toronto on December 21.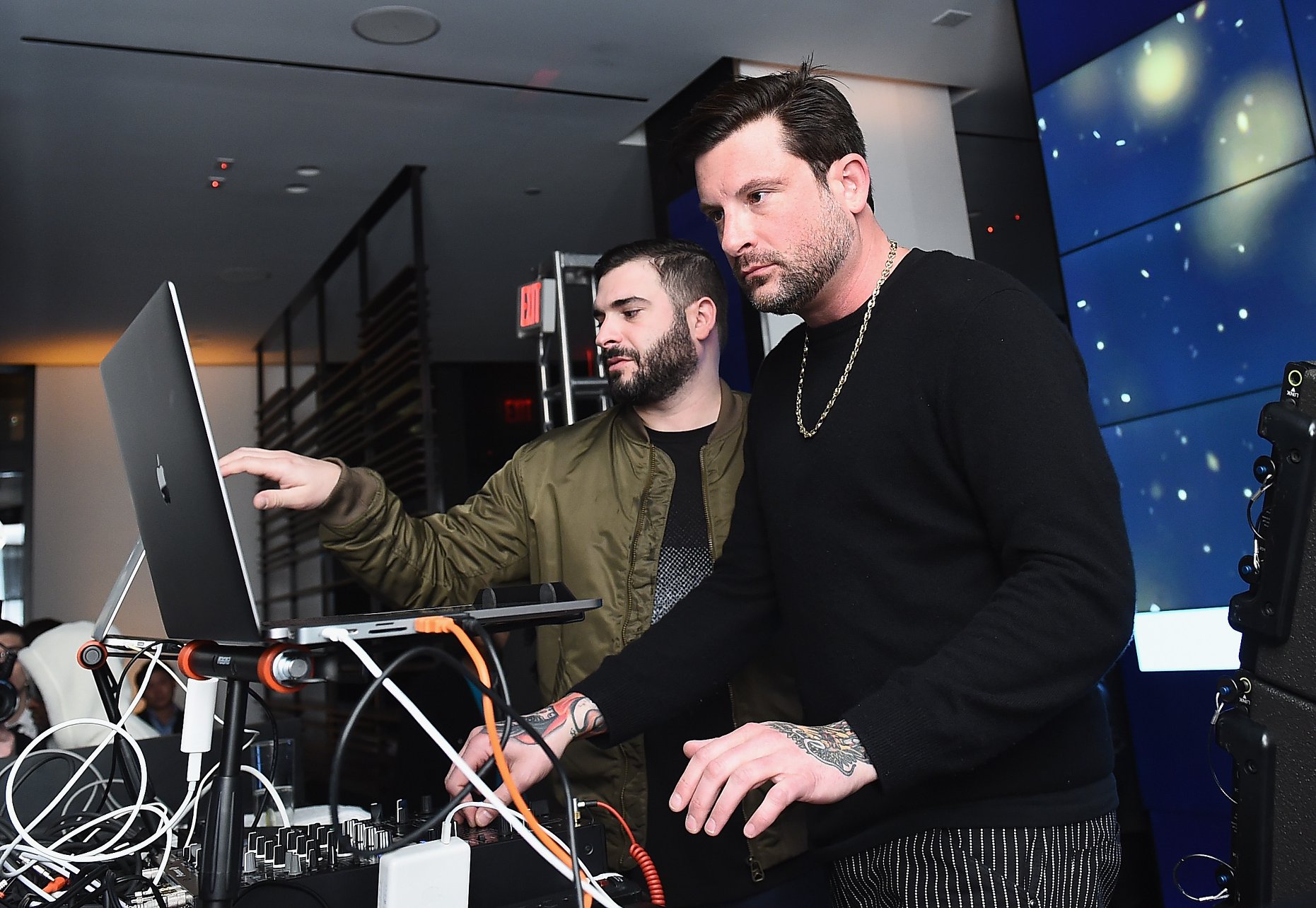 When you're not producing music or playing shows, what do you both do in your downtime to relax?
I enjoy yoga and working on my levitation routine. Also after years of denial, I have been on a mission for self-discovery and acceptance. I began therapy to finally start exploring my inner self.
Jared has been working extremely hard to perfect his signature brisket. He has been studying the seasoning chemical compound equations to the highest common denominator for trying to discover and/or invent the missing ingredient to make the most tender meat in the world. He also has been developing his traveling magic show kicking off summer of 2019.
Finally, where is your favorite place to grab a slice in New York City?
Favorite pizza spot in NYC hands down is Roberta's in Brooklyn… although the pizza I mostly consume is from the shitty 99 cent spot across the street from my apt that is open till 5am.
---
Follow Black Caviar on Social Media:
Facebook | Twitter | Instagram | SoundCloud