Deciding who to see at an event can be frightfully difficult – fortunately, we've got you covered with our top picks for Escape: Psycho Circus 2018.
---
In just a few days' time, Escape: Psycho Circus will open its doors at the NOS Events Center in San Bernardino, California for two days of all-out Halloween revelry with some of the best artists in the business. Dozens of acts from the house, techno, bass, hard dance, and even trance spheres will grace the stage, and there are plenty of options to choose from for even the most discerning electronic music fan.
With so many options and a number of unavoidable conflicts throughout the weekend, it can be tough to know which sets are the absolute must-sees of the weekend. Well, have no fear – we've got you covered with our recommendations for the artists that will blow your mind at this year's edition of Escape.
Limited tickets for Escape: Psycho Circus are still available, but they're going fast! Snag yours now before you're left out in the cold.
Read on for our full list of artist recommendations below, and if you still can't decide, check out our playlist featuring the artists from the event!
The Six Sets You Can't Miss at Escape: Psycho Circus 2018
---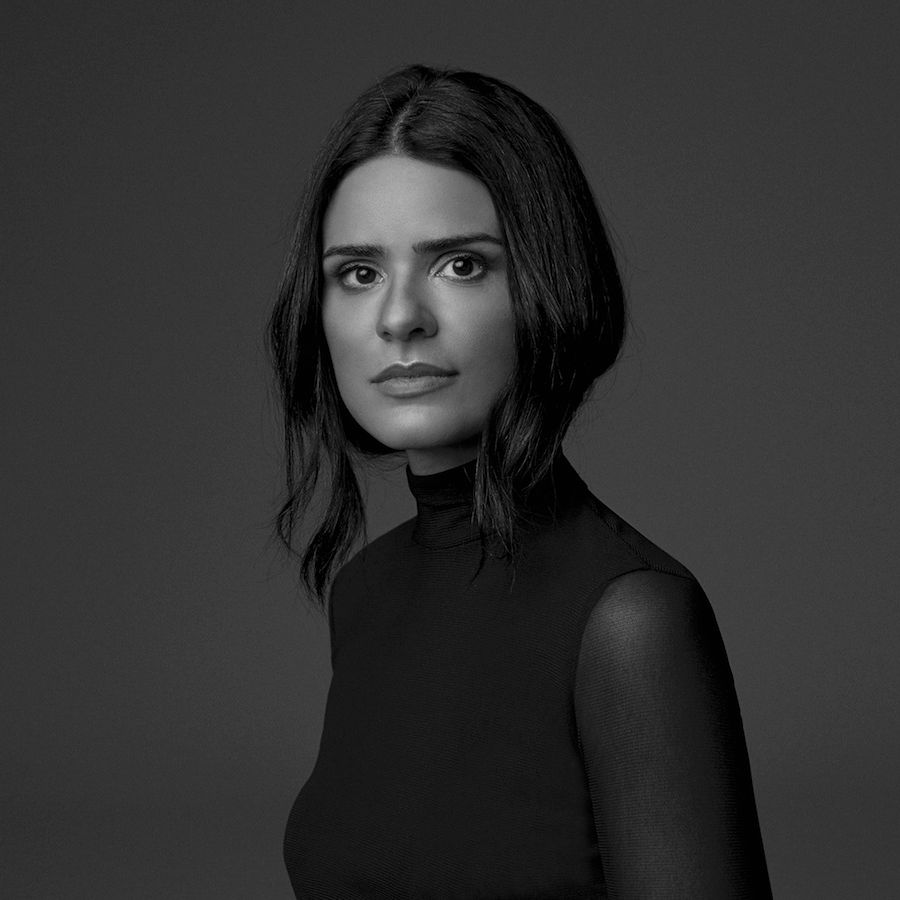 ANNA
Facebook | Twitter | SoundCloud
Brazillian-born techno artist ANNA has caught me hook, line, and sinker this year, making me fall deeper in love with her heavy sound that takes me to a different dimension. Whether you're listening to her tracks or letting one of her sets dominate your brain, the music that she makes is just simply awe-inspiring and leaves listeners stunned.
I had the pleasure of catching her play not just once, but twice during CRSSD Festival Spring back in March, and still go back to the sunset set she played when I'm looking for a solid techno set to tune in to. While her set time is a bit earlier than I'd personally like, you can definitely expect to catch me there since I'll be getting my much-needed dose of underground sounds. – Grant
Don't sleep on her performance at Escape: Psycho Circus this year, as she'll surely impress with one of the best sets of the weekend on Friday at the Cannibals' Tea Party stage from 7pm-8:30pm!
---

CamelPhat
Facebook | Twitter | SoundCloud
What a year it has been for the dynamic tech house duo CamelPhat. The Grammy-nominated "Cola" continues to keep crowds vibing all over the world, but they clearly had no plans on slowing things down as 2018 has seen the duo double down with more epic tunes. This year CamelPhat has released some absolutely monstrous releases like "Dopamine Machine", "Panic Room", and most recently "Accelerator" that further prove that they are no one-hit wonder.
And you can't forget about the massive sets that they've played this year as well! Taking the stage everywhere from Splash House and EDC Las Vegas to being selected by Eric Prydz to join him for the HOLO shows and residency in Ibiza, they've made many people dance the night away all over the world. This weekend they'll be playing another fantastic set at Escape, and you shouldn't miss them when they take over the main stage! – Grant
Catch CamelPhat play at Escape: Psycho Circus on Saturday, October 27 from 6pm-7:15pm at the Slaughterhouse stage!
---

Eric Prydz
Facebook | Twitter | SoundCloud
Eric Prydz is an artist that needs no introduction, but in case you haven't familiarized yourself with the undisputed king of IDs and grand master of some of the most spectacular DJ sets in the world, let us help you get acquainted. Hailing from Stockholm, Sweden, Eric Prydz is arguably one of the biggest names in electronic music today. With releases spanning nearly two decades, Prydz has a knack for cerebral, multilayered compositions that cross genres, evidenced by his predilection for putting out music on multiple different aliases, all of which he seamlessly blends together in his larger than life performances.
Well-known for pairing heart-pounding DJ sets with eye-popping visuals, the end result is unlike anything you'll see anywhere else – a fully immersive, audio-visual experience that takes the listener on a journey to every possible corner of the known universe. His festival sets are no exception, and each and every time he takes the decks, it's bound to be one of the best sets of the weekend. Set to close out Saturday night's festivities, this one will surely be no exception. – Erin
Eric Prydz closes out the Ghouls' Graveyard on Saturday from 12am-2am for a set you dare not miss!
---

Lane 8
Facebook | Twitter | SoundCloud
If it's heart-rending, gorgeous, melodic house you crave, then look no further than the dulcet tones of Daniel Goldstein, better known to the masses as Lane 8. It's hard to believe, but this sensational artist has been releasing music for a mere five years, primarily on Above & Beyond's deep house label, Anjunadeep, and more recently on his own imprint, This Never Happened.
Going to a Lane 8 show is like taking a walk through the most spectacular landscapes the mind can conjure. Goldstein has a penchant for drawing the listener into singularity with his music, twisting stunning melodies with understated grooves for an effect that is all his own. Check out his latest album, Little By Little, released this winter on This Never Happened for a taste of what's in store at what is sure to be an extraordinary performance. – Erin
Catch the breathtaking music of Lane 8 on Saturday from 7:15-8:30pm at the Slaughterhouse.
---

Tinlicker
Facebook | Twitter | SoundCloud
2018 has been one hell of a year for Tinlicker. The duo, comprised of Dutchmen Micha Heyboer and Jordi van Achthoven, have been putting out one notable release after another, from their incredible track "Nothing Without You" featuring Thomas Oliver to their fantastic remix of Gabriel & Dresden's "Underwater" to their euphoric "Dream With Somebody." Releasing music alternately on Anjunadeep, Armada Electronic Elements, Zerothree Music, and Mau5trap Recordings, they have worked with some of the most notable labels in the scene, and it's not hard to see why.
Describing their music is basically a study in overused superlatives; there are only so many ways you can describe something shimmery, beautiful, and strangely ephemeral, but getting lost in a Tinlicker set is probably akin to floating through heaven on a puffy cloud while basking in the sunshine. Flowery imagery aside, they will set the stage for an unforgettable Saturday night – and if you miss their set, you are a fool. – Erin
Immerse yourself in the magic of Tinlicker on Saturday from 5-6pm at the Slaughterhouse.
---
Zeds Dead
Facebook | Twitter | SoundCloud
The lineup for this year's edition of Escape: Psycho Circus is jampacked with quality talent in the bass music realm, but few artists are as dynamic with their sets as Zeds Dead. The legendary Toronto-based duo has been dominating the decks for years, taking fans on a journey that pairs their heavier bass offerings with more house-inspired tunes perfectly.
First falling for their original releases and bootlegs back in the day, I've only grown a deeper appreciation for their music as time has passed. Whether it's their original track releases like "White Satin" and "Lights Go Down", remixes for major tracks like "Eyes On Fire" and "Intoxicated", or their debut album Northern Lights, they have continued to leave me impressed time after time. Expect to see a set that blends in elements from their range in styles mixed in with some classic callbacks that will have you headbanging until the very last drop. – Grant
Catch Zeds Dead close out the Chopping Block on Saturday of Escape from 12:45am-2am and get your dose of wubs!
---
Connect with Escape: Psycho Circus on Social Media: