Gear up for two full nights of Zeds Dead with our Deadbeats Chicago Spotify playlist!
---
In just a few short days, bassheads from all over will flock to Deadbeats Chicago on October 19-20 for a weekend of nonstop bass. Hosted by legendary bass duo Zeds Dead, Deadbeats will feature a wide array of sonic artillery. Ranging from dubstep and DnB to bass house and wonky riddim, Zeds Dead is known for their deliciously unpredictable yet crazy good sets. With support from DNMO, Barely Alive, Sub Focus, Rusko, SAYMYNAME, and Whipped Cream, this stop on the Deadbeats tour is going to be one for the books.
Since first hearing their "Eyes On Fire" remix so many years ago, Zeds Dead has been one of my favorite electronic duos of all time. Fusing so many different styles together, Hooks and DC (the faces behind Zeds Dead) are a highly respected force in the wide world of EDM. From bouncy, uplifting tracks such as their collaboration with Oliver Heldens, "You Know", to deep, dark tunes like their more recent "Go Deep" remix, to dubstep powerhouses such as their's and Megalodon's "Wit Me Dub", Zeds Dead continues to surprise us all.
Fans attending the Deadbeats Chicago show should expect the unexpected. I can only hope a two-day Zeds Dead marathon will feature some old-school throwbacks like "Coffee Break", "Toot Toot", and their remix of Eminem's "Stan" – an insanely good flip that has yet to be officially released. The boys have also been partaking in a sort of back-and-forth with Bassnectar, dropping some delectable Nectar heat at some of their latest shows with Bassnectar doing vice versa. Regardless of what they play, two nights of Zeds Dead is not something that should ever be missed!
To get pumped for a weekend of good music, we made a 50-track Spotify playlist featuring tracks from every artist on the Deadbeats Chicago card. Featuring heavy dubstep, hard trap, and melodic progressive bass, this playlist has everything your heart desires. Check it out!
Single-day tickets are still available for Deadbeats Chicago. Purchase yours today for October 19 and/or October 20! 
Stream the Deadbeats Chicago 2018 Spotify Playlist: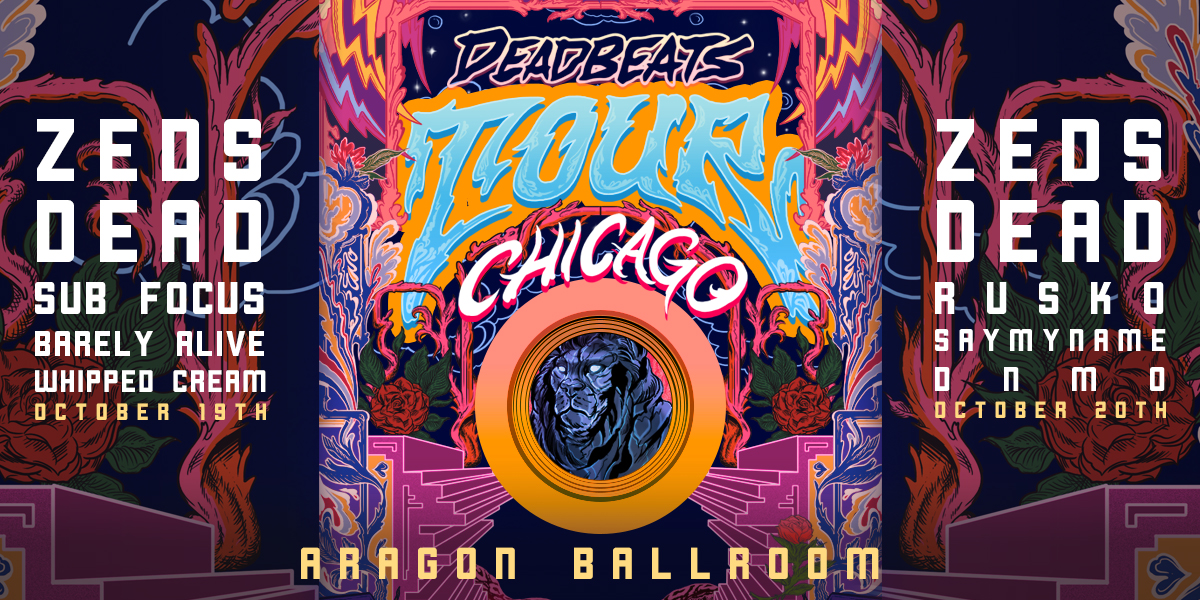 ---
Connect with Zeds Dead on Social Media:
Website | Facebook | Twitter | Instagram | SoundCloud | YouTube
Connect with Deadbeats on Social Media:
Website | Facebook | Twitter | Instagram | SoundCloud | YouTube