Night Blooming Jasmine gets a whole new look with Dosem and Athea's remixes of "Parfume," out now on Anjunadeep.
---
Eli & Fur's Night Blooming Jasmine EP left us breathless when we first got a listen earlier this year. Now, one of the EP's standout tracks, "Parfume," has gotten the remix treatment, with three stellar remixes and three edits by Dosem and Athea, out now on Anjunadeep.
The first of the lot is a captivating, darker take on the original tune by Spanish techno don Dosem, who infuses his unique sound into the track to make it all his own. Simultaneously blissful, contemplative, and brooding, Dosem perfectly captures a mood and an atmosphere with his take on "Parfume," and it's one we simply can't get enough of.
As if that weren't enough, we're also treated to a truly lovely remix by UK artist Athea that takes the original and infuses it with beautiful, mysterious shadows. It's almost as if he's expertly painted an endless array of shades in between all the original notes, gently blurring everything together in the most extraordinary way. Athea has also given us a Dub Mix, paring the vocals down to a bare minimum to highlight the music beneath the voices.
Stream Eli & Fur – "Parfume" (The Remixes) on Spotify:
Buy or stream Eli & Fur's "Parfume" (The Remixes) on your favorite platform!
Eli & Fur had this to say about their Night Blooming Jasmine EP:
"Our journey as club DJs has inspired us in so many ways and we wanted to draw from those experiences, as well as our more song-based tracks earlier in our career and make something a little different that means a lot to us artistically. We feel this EP merges these two worlds together and we hope that what you hear in these songs, is our love of song-writing as well as the darker, more melodic side of electronic music that tells stories and creates emotions."
It's no secret that Eli & Fur's Night Blooming Jasmine EP was one of our favorite releases of the summer, and we're loving the remixes so far. Give them a listen and let us know what you think in the comments.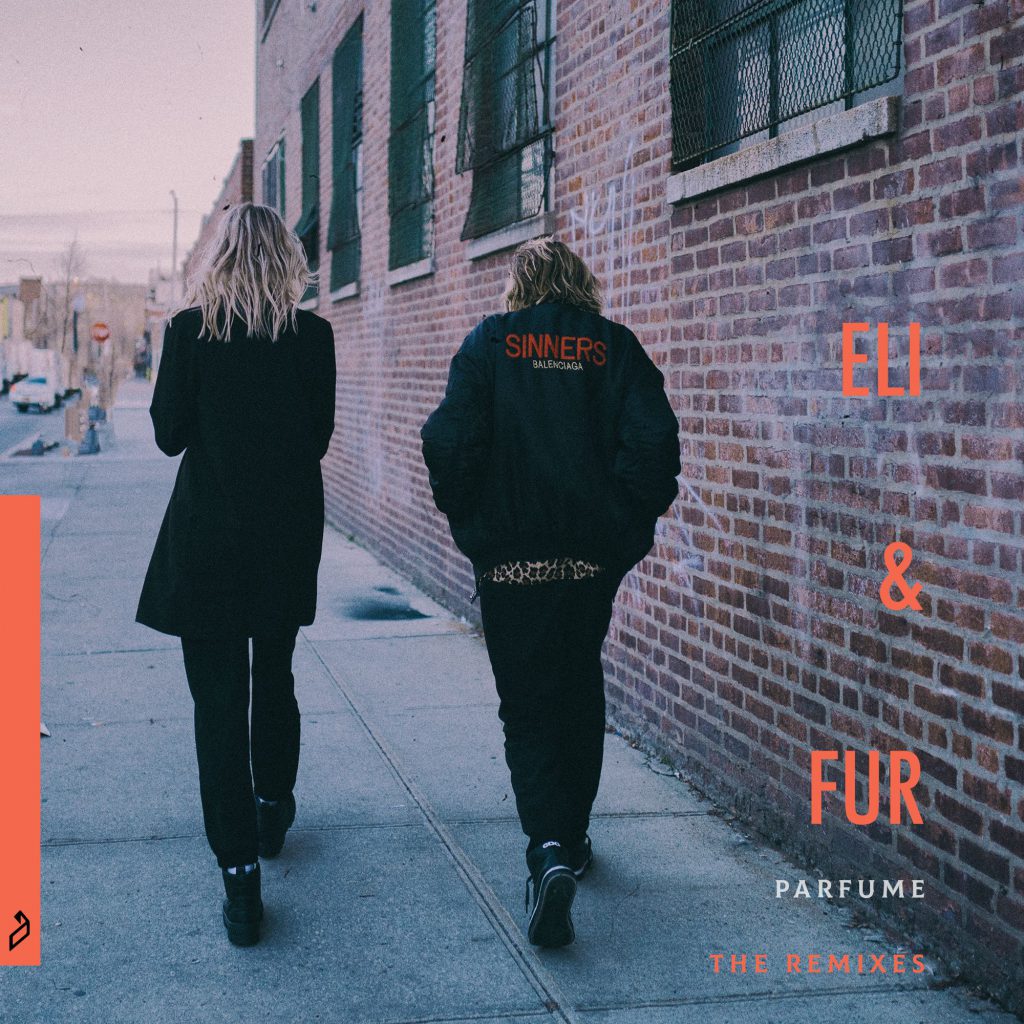 ---
Connect with Eli & Fur on Social Media:
Facebook | Twitter | Instagram | SoundCloud