Finnish Rising Star Alex Mattson chats about how he fell in love with electronic music, recently released tune "Anything", and more!
---
Hailing from Finland, Alex Mattson began his work in the world of music as a drummer before finding a passion for electronic styles. Attending school in Amsterdam to learn more about electronic music production, since graduating he has made some serious waves with his sick remixes and original releases that have seen millions of streams on platforms like Spotify.
Debuting with track "UFO" back in 2016, Alex has seen support from major labels in the dance music scene like Sony and Ultra Music and has shown no signs of slowing down. This year has seen the release of his EP dubbed Eleven along with a solid summer tune he produced in collaboration with RØRY entitled "Anything".
Looking for more insight into his history with music, favorite moments from the summer, and more, we reached out to Alex to chat and get a taste of his style. Tune in to his exclusive guest mix below and read on for the full interview with this rising star in the dance music scene!
Stream EDMID Guest Mix 133 || Alex Mattson on Mixcloud:
---
When did you first fall in love with electronic music? Was there a certain track or artist that you can pinpoint as your initial influence?
I was about 13 or 14-years-old when I was first introduced to electronic music. Growing up, I had been playing in rock bands as a kid and basically played drums my whole life. My sister was the first to introduce me to the genre and played me some electronic tracks at the time.  It was some early Skrillex productions and Pendulum songs that made me interested in the genre.
Congrats on your recently released track entitled "Anything" with RØRY. Can you share what that production process was like and how you came to work with RØRY on the track?
Thank you so much! 🙂 Making this song was very special for me. It doesn't happen too often that you basically finish the whole idea in a few hours. That happened with this one. We had planned a songwriting session with RØRY and that session was amazing. We finished this idea in a couple of hours in Amsterdam. I flew back home a couple of days after and went to the studio immediately. I worked with the production for about a week after the session and then the song was done!
Do you have a certain setting you like to produce music in? How do you get the creative juices flowing when you are creating a new track?
I don't really have a certain setting. Sometimes it just happens, I start to play around with some guitar riffs or piano melodies and try to work a song out of it. Sometimes a singer has such a great idea that I immediately get an inspiration for a certain type of production in it.
You've received lots of support from both Ultra Music and Sony already in your career. What has it been like to have the backing of these major labels in dance music?
I'm super thankful for all the support I've been getting already! I think we have an amazing team and working with these people is so much fun!
What was your favorite moment that you experienced this summer? Were there any standout memories you can highlight?
Actually, this songwriting session with RØRY was totally one of the highlights this summer. The energy was so amazing in the studio! Also, I had some amazing festival shows this summer. Big shout out to Weekend Festival. Had such an amazing time there!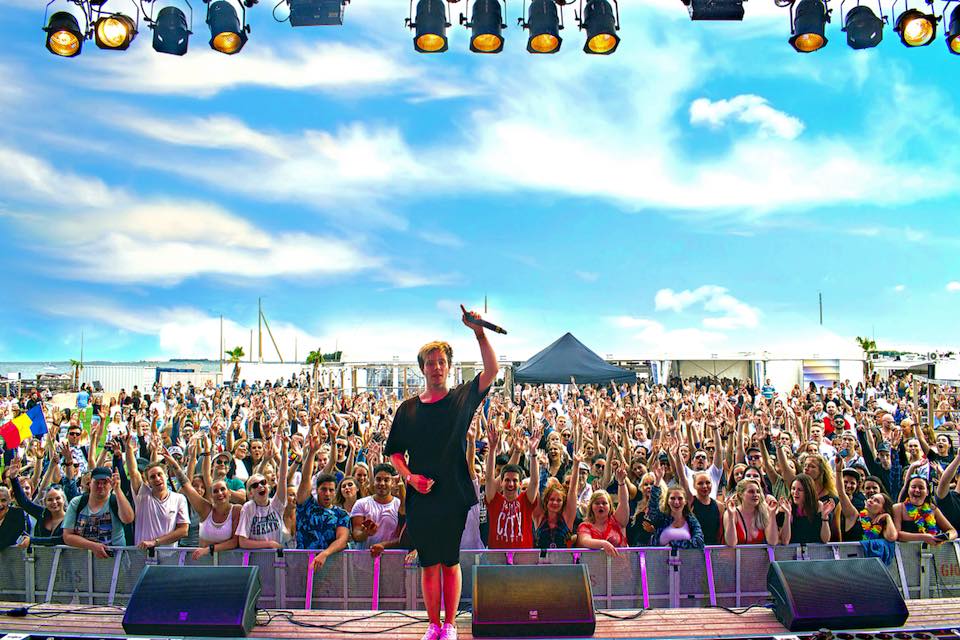 As a rising star in the scene, what has been your biggest struggle that you've faced so far, and how have you worked to overcome it?
I think my biggest struggle so far has been that I'd like everything to happen super fast with releases and other things and sometimes in the music industry it's not really possible, haha! I'm still young and excited about all the stuff happening so sometimes after making an amazing song, for example, it's really hard to wait for it to be released when I'm way too excited about it. But that's a good thing though!
If you could only listen to three artists for the rest of your life, who would they be and why?
Aaaah this one is a tough one… I think Skrillex would totally be one of those. Love his sounds, mixing, and songs in general. Johnny Cash would be a good one for this as the songs are such classics. I'm also a big fan of rock and heavy music so I'd choose the band Bring Me The Horizon to be the third one, love their songs!
Outside of producing and playing music, do you have any other hobbies or things you like to do in your downtime to relax?
I really like editing live visuals and that kind of stuff! Then just playing soccer with my friends and just hanging out, nothing too special to be honest.
Finally, for those of us who haven't had the chance to visit Finland yet, where are some of your favorite places that we should check out?
You should totally visit Northern Finland/Lapland in winter! So beautiful! Also, you should visit some summer cottages in the summertime or go to the sauna and swim in a lake. Very traditional Finnish stuff! [Laughs]
---
Follow Alex Mattson on Social Media:
Website | Facebook | Twitter | Instagram | SoundCloud