Insomniac has added an entirely new experience to its festival roster with outdoor psychedelic gathering, Sacred Valley.
---
The world's leading production company, Insomniac, has announced an entirely new concept and experience for festival-goers. Located in San Diego County, the new event called Sacred Valley will feature two days packed with live psychedelic music from many artists including Ace Ventura, Alpha Portal, Astrix, and more. The event is set to take place on September 27 – 30 at Los Coyotes Indian Reservation.
Each day of the event will be a journey of visual and music experiences as music from two specially curated stages plays throughout the tree-lined grounds of the reservation. The third space, the Elevation dome, will host a huge variety of different creative experiences such as morning yoga sessions, sound healing, live art, spiritual dance astrology virtual reality, and so much more. The event will even feature guided nature walks by the local Native American tribes themselves!
Festival passes are currently on sale and will grant access to both the festival and the campsite. 
The Los Coyotes Indian Reservation includes more than 25,000 acres of tribal land that rests against the mountain wilderness of Southern California and has been home to the Los Coyotes Band of Cahuilla and Cupeno Indians since 1989. Keeping this special, sacred place environmentally sound, Insomniac encourages attendees to leave no trace and will include an Earth Emporium recycling program, the use of solar energy, and minimal use of LED lighting. On the grounds, there will be two camps: Camp Solaris and Camp Lunaris. Attendees will have the choice to camp in either space upon arrival and each camping area will bring its own unique experience and vibes.
Watch the Sacred Valley official trailer for a preview of the event!
---
Sacred Valley 2018 Events: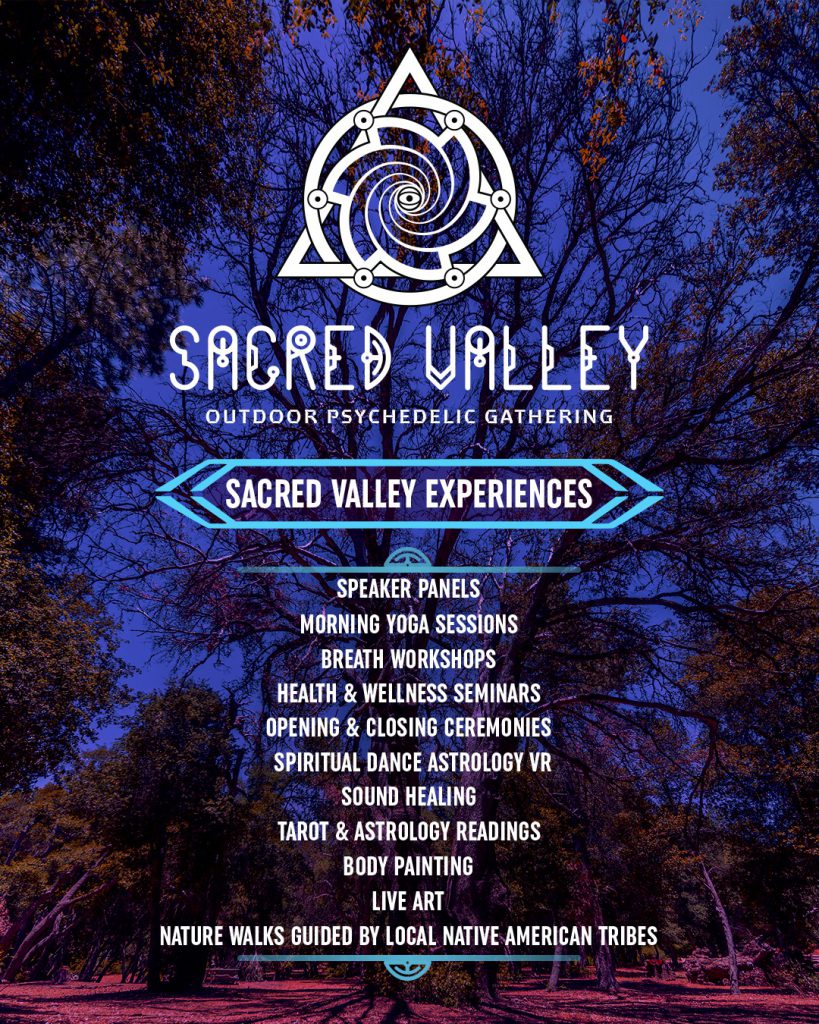 ---
Connect with Sacred Valley: