Outside Lands gave me all the music, food, and good vibes I could possibly desire! 
---
Outside Lands returned to Golden Gate Park in beautiful San Francisco August 10-12 for another weekend full of unforgettable music, food, art, comedy, and more! This year the festival hosted headliners The Weeknd, Florence + The Machine, and Janet Jackson while booking highly anticipated supporting artists like Portugal. The Man, ODESZA, Bon Iver, and Beck. Between the music and natural beauty of the venue, there was nothing you couldn't enjoy while present in the park.
Throughout the weekend there were some seriously special moments. From dancing my legs off at Gryffin and Illenium to enjoying a spicy pickle and meeting new friends. I have been to Outside Lands in the past, but this year's edition came at just the right time for me. I needed a break from reality… to lose myself in music and be surrounded by like-minded individuals. I definitely got what I needed from the fest and one of the main reasons was ODESZA.
ODESZA at the Lands End was pure magic.
The Seattle-duo was my number one electronic artist to see over the weekend and they did not disappoint. I have been chasing the "A Moment Apart" tour all of 2018 and their Outside Lands performance was one of the best. N.E.R.D. played before so I camped at Lands End to get as close as possible. I didn't have any expectations of N.E.R.D. but they put on a great show. Most of the crowd was too young to know any of their songs, but getting a prime spot for ODESZA was well worth it.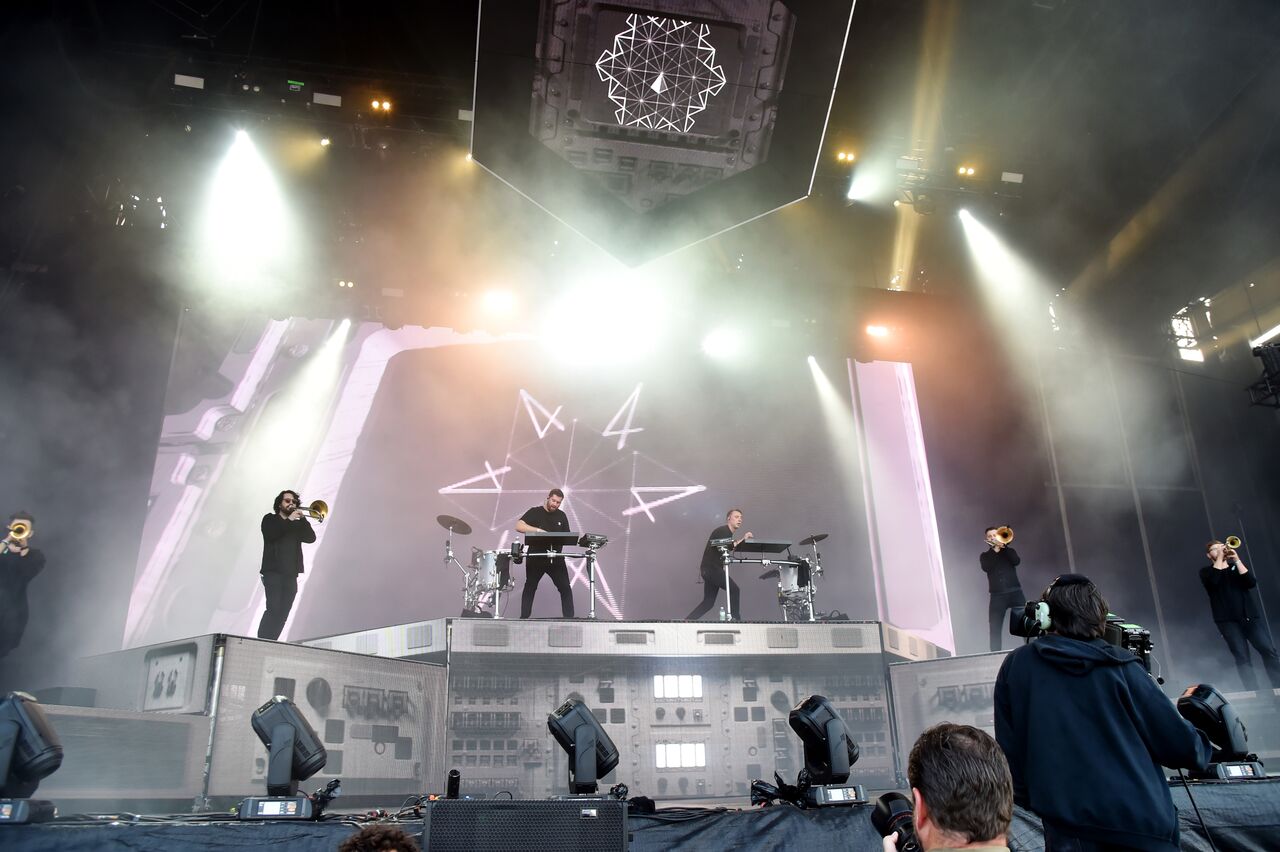 As the sun set on the horizon, ODESZA took everyone on a sonic journey, the Bay breeze keeping the crowd cool.
They performed nearly every track off their "A Moment Apart" album including their emotion-filled mashup of "Across The Room" and "Falls". Mansionair also performed "Line of Sight" and the ODESZA drumline was stellar as always.
Every time I see the tour I have a deeper appreciation for everything that goes into it. From the lasers, lights, and sound to all the musical performers, everything is perfectly calculated. All of those aspects paired with an unreal sunset and the Golden Gate aesthetic of the stage made for a real moment to be a part of (pun intended).
Chromeo was undeniably the best set of the weekend.
I lost myself at Chromeo! I'm a huge fan of all the classics, but their most recent album "Head Over Heels" holds a special place in my heart. It's an album I connect deeply with lyrically, and the electro-funk beats take it to another level. From the first song the entire crowd was dancing and the group next to my brother and I were full of good vibes.
At one point a guy from the group asked what song I was most excited for and I answered: "Must've Been". He responded "Old 45's". When Chromeo played those two songs we turned to each other and all started wiggling out. I could not have asked for a better set to end the weekend with than Chromeo at Twin Peaks. Anytime I listen to the new album now I channel those Outside Lands memories and they always put a big smile on my face.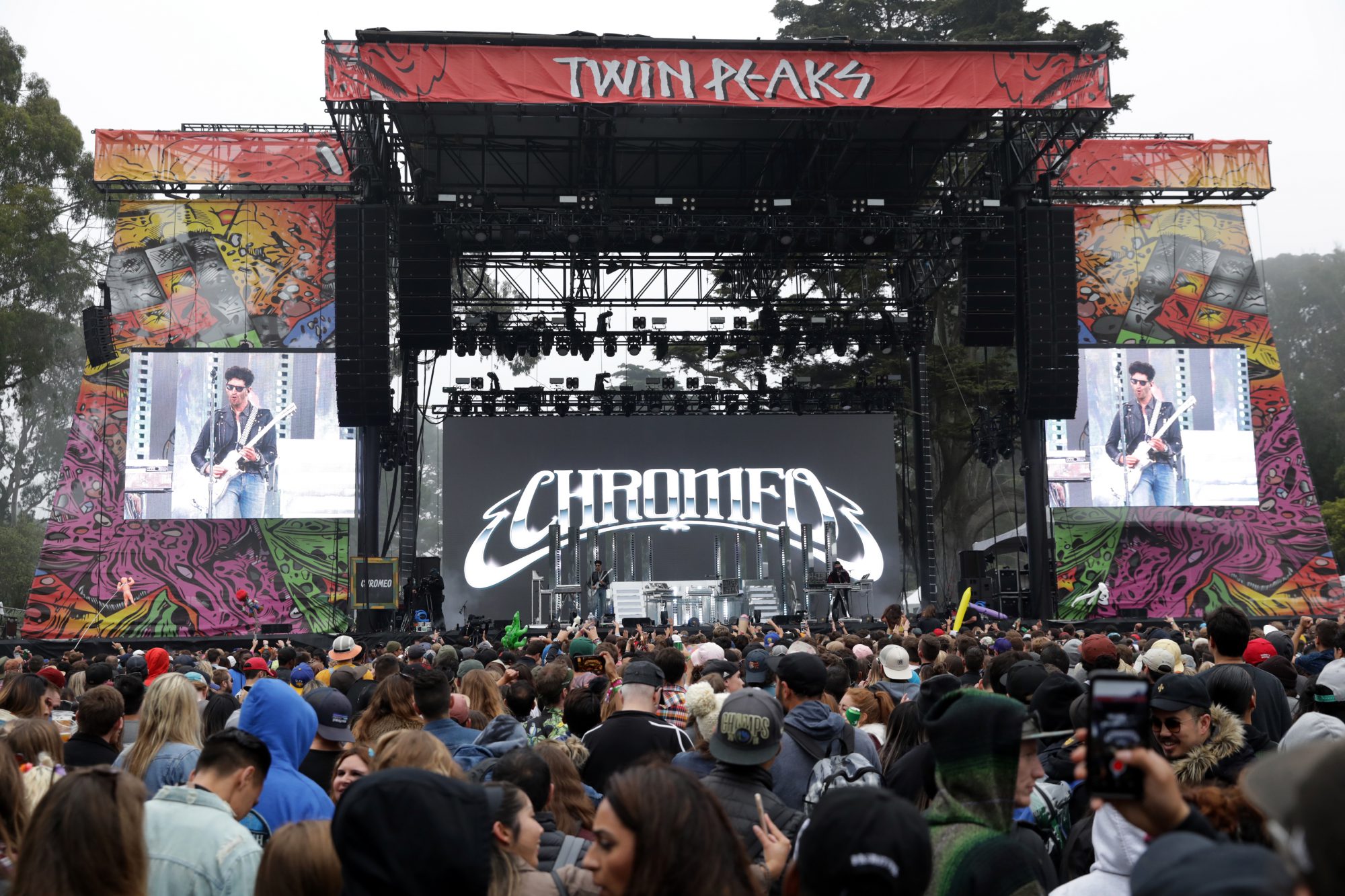 My favorite unpredictable set was Elohim.
The LA-based artist captivated the crowd at Panhandle as she went from mixing behind the decks and playing the piano to singing and dancing around the stage. Her performance and music were overcoming. I found myself doing dance moves I never knew my body could do. It was possessing. When she finished performing "Half Love" I stopped to catch my breath and a guy came up to me laughing and said I was gliding. Elohim is a perfect instance of hearing music I didn't know existed and instantly falling in love with it. Coming across her at Outside Lands was definitely my music discovery of the weekend.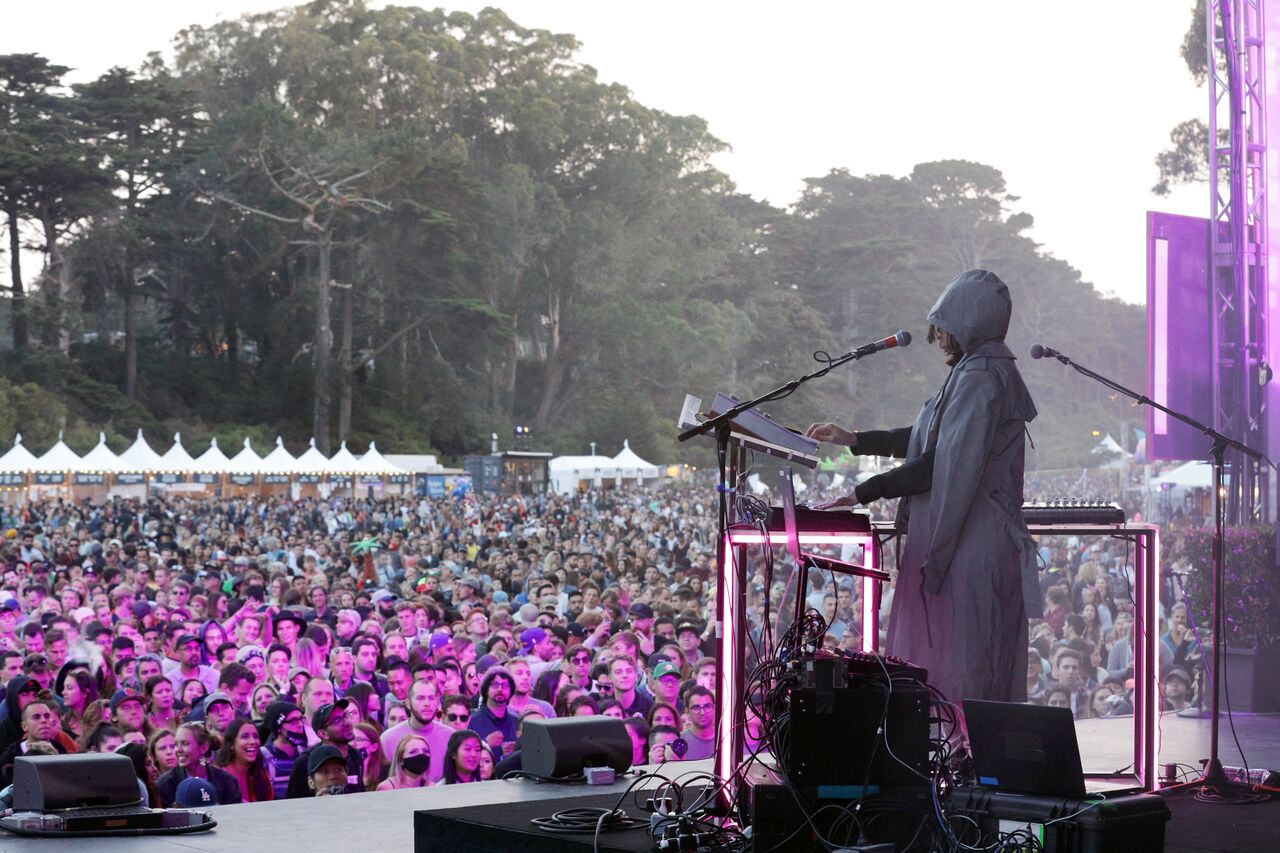 Grass Lands was a success!
It was a big play to see the first-ever cannabis-focused area at a major U.S. music festival. Recreational use of marijuana has become synonymous with concerts, but Outside Lands provided an area where attendees could learn and seek counsel about different cannabis products and their medicinal benefits. Considering marijuana is still illegal federally I was intrigued to see how Grass Lands would play out.
Located south of the polo field Grass Lands manifested as a Town Square featuring The Greenhouse with "budtenders" who offered a wealth of knowledge of everything cannabis. The Confectionery featured delicious and savory treats and The Flower Shop featured flower crowns, a cannabis-themed Farmers Market, and an interactive Smell Wall.
Most attendees were receptive to the educational vision of Grasslands; however, I spoke with a handful of people who seemed to miss the point. I would say at least half of the people I talked to were upset you couldn't smoke in Grass Lands. The first time I heard someone say it I didn't think much of it. As I continued to encounter more of these entitled and narrow-minded people it made me realize just how much we need to encourage cannabis education in an effort to change the culture and perception of marijuana. I whole-heartedly believe the benefits of marijuana far outweigh the negatives and cannabis education will bring that to light.
The food at Outside Lands was outrageous and delicious!
No matter where you wandered throughout the festival, your head would turn at the smell of one of 80+ gourmet food vendors. I naturally gravitated toward the pizza which is always my number one go to. Unlike most festivals, the stall wasn't Spicy Pie and I was excited to lay my taste buds on something new. Little Star Pizza sold deep dish Za – buttery, crispy, and game-changing. It's easy to say pizza is good, but this slice was not like any other festival pizza I've had. For $7 it didn't break the bank and the deep dish style made it more filling than a regular slice.
I got exactly what I needed from Outside Lands.
I didn't know if I was going to attend this year, but I'm so fortunate I did! It could not have come at a better time as I just started a new job and have been overwhelmed by the chaos of life. Outside Lands helped me release a lot of stress I was holding onto and it reaffirmed my passion for chasing music and good times.
Even though I wasn't a huge fan of the headliners, I admittedly had a good time at The Weeknd. The undercard is really what convinced me to attend, and they sure delivered with top-notch sets.
Besides a few set time conflicts, minor sound issues at the Sutro, and the bottleneck entering the Lands' End Polo Field, I honestly have nothing negative to say about my experience at Outside Lands 2018. I met tons of friendly people and danced until my legs were noodles. I skipped a year between this Outside Lands and my last, but I'll tell you I am 100% going next year and you should too!
---
Connect with Outside Lands on Social Media: