Seattle's Foundation Nightclub has temporarily lost its liquor license and will remain closed until further notice after an undercover sting operation by the Seattle Police Department and Homeland Security.
---
If you've been involved with the electronic music scene and have either lived in or visited the Pacific Northwest, then it has been nearly impossible to be unaware of Foundation Nightclub. Over the years they have brought in some of the top names in the scene to take the stage at the venue, but an undercover sting operation by both local police and homeland security has jeopardized the future of the nightclub.
Last night, social media was ablaze as many from Seattle took to their preferred platforms in their attempts to figure out what happened. Today, the Seattle Police Department released more details surrounding the operation that had begun back in March of this year after reports of drug trafficking in the nightclub had surfaced.
According to the report, "In a series of undercover operations, police purchased cocaine, methamphetamine, MDMA, and GHB inside or near the club. All of the drugs were either purchased from employees at the club, including security, or facilitated by employees or managers of Foundation, who introduced undercover officers to dealers."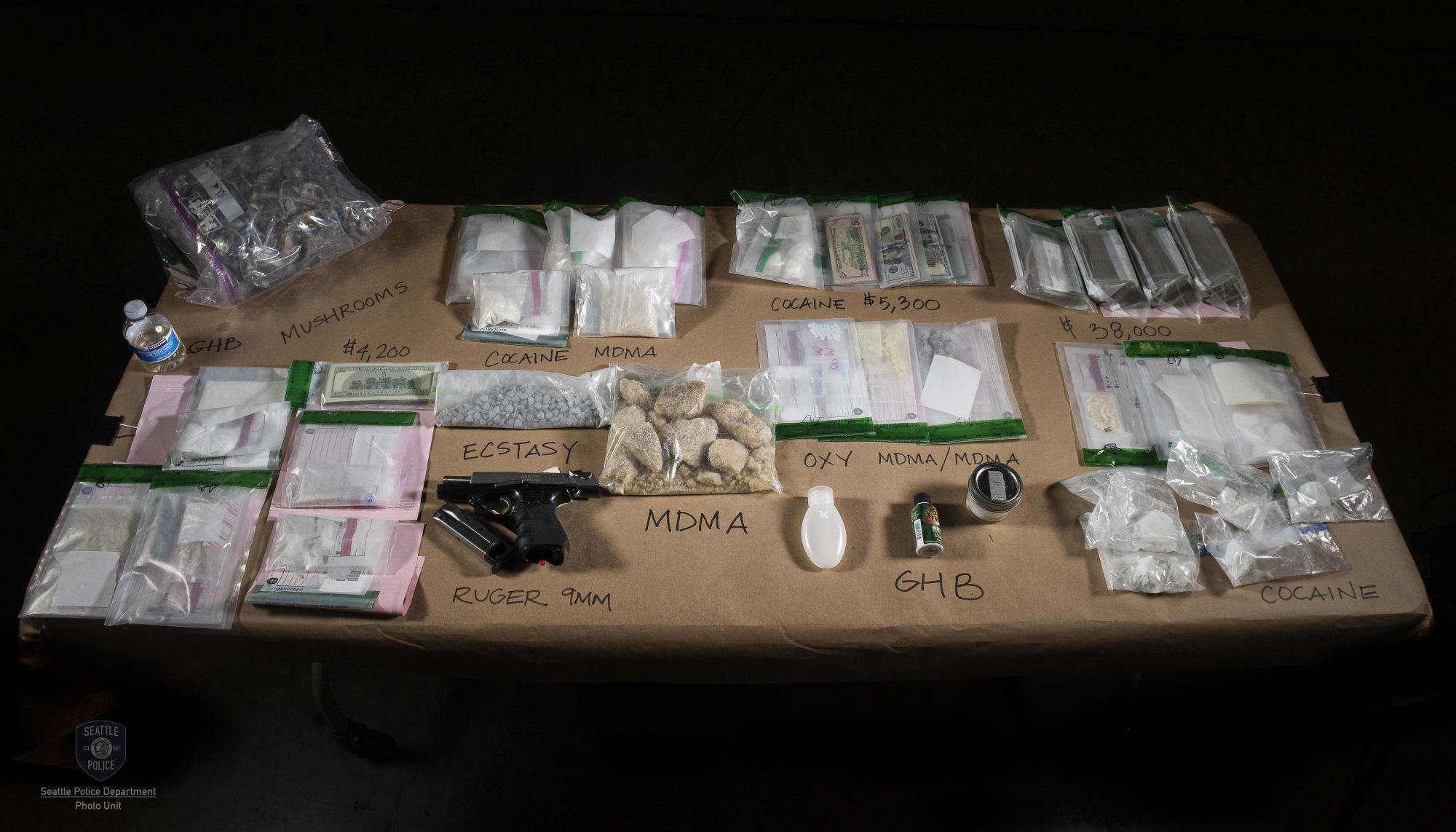 This operation led to the arrest of 12 people, and the seizure of "829 grams of cocaine, over 1,000 grams of MDMA, 400 ecstasy pills, 800 Xanax pills, 190 grams of ketamine, 13 grams of DMT, 176 grams of GHB, 1200 Molly capsules, and additional prescription drugs, as well as two handguns and more than $60,000 in cash" from several locations that were served warrants by SPD's Narcotics Unit and Homeland Security Investigations.
Other news included a dealer who "bragged about knowing the owner, and later explained to an undercover officer how much GHB to use to dose women," and that Foundation "had several in-house drug dealers, who were allowed to bypass club security and sell inside the venue."
This investigation is ongoing, and authorities are still searching for additional suspects.
Foundation Nightclub has released the following statement:
---
h/t: SPD Blotter