Have you been patiently waiting for Yotto's debut album to drop like the rest of his faithful fans?
---
If you've been listening to the sounds that have been pumping out of the Anjunadeep label over the past few years, it has been hard to ignore the music coming out of Yotto's studio. Known for his heavy, progressive tunes that fill listeners with emotions they didn't even know they had, his sound is one that is simply stunning. While his singles and mixes have been blowing many away, all that seemed to be missing from the equation was a full-length LP and today the official announcement of Hyperfall has arrived.
"This record is generally inspired by the feeling of having lost and found your car keys at the same time. There's drama, distress and deep, profound contemplation mirrored with relief and relentless joy." – Yotto
Set for release on September 7, fans of Yotto can pre-save or pre-order the album today via their favorite platform, including a limited edition vinyl pressing. Yotto will also be heading out on a world tour this year, tickets for those shows go on sale July 19 via YottoMusic.com, full dates can be found below.
Watch the announcement video for Hyperfall for some laughs from Yotto:
---
Paired with the announcement of Hyperfall, Yotto has released the lead single off the album. Dubbed "The One You Left Behind", the house music maestro has looked to Margrét Rán of Icelandic band Vök to provide a moody tone to the tune.
"I wrote this emotional club instrumental while sitting in a hotel room last summer and always felt like it was missing the last piece in the puzzle. I'm really into this Icelandic band called Vök and was lucky to get their singer Margret to add her tone to the track. There's a lot of moody Scandinavian melancholia here that I like in the form of a simple, straightforward club track." – Yotto
Stream "The One You Left Behind" on SoundCloud:
---
Yotto – Hyperfall – Tracklist:
Hyperfall
The One You Left Behind feat. Vök
Kantsu
Nada C
Turn It Around
Epilogue
Outsight
Odd One Out
Hyperlude
Radiate
Hear Me Out feat. Sønin & Laudic
Walls
Waiting Here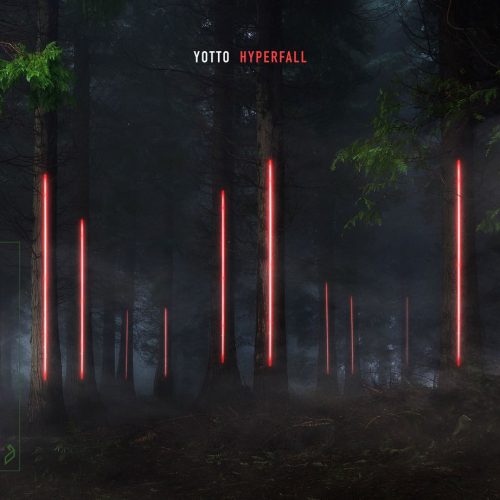 ---
Catch Yotto on his upcoming world tour:
July 27 – Tomorrowland, Boom, Belgium
Aug 3 – Osheaga Festival, Montreal, Canada
Aug 4 – Anjunadeep Open Air San Francisco, Treasure Island, USA
Aug 5 – Anjunadeep Open Air San Diego, Hard Rock Hotel, USA
Aug 10 – Grape Festival, Piestany, Slovakia
Aug 12 – Anjunadeep Open Air London, UK
Aug 23 – Club La Feria, Santiago, Chile
Aug 24 – Amazon Club, Chapeco, Brazil
Aug 25 – Village Caninde, Sao Paolo, Brazil
Sep 5 – Armando Records, Bogota, Colombia
Sep 6 – Salon Amador, Medellin, Colombia
Sep 7 – La Fabrica, Cordoba, Argentina
Sep 9 – The Bow, Buenos Aires, Argentina
Sep 15 – Ushuaia, Ibiza, Spain
Sep 28 – REV, Minneapolis, USA
Sep 29 – GoldRush Festival, Arizona, USA
Sep 30 – CRSSD Festival, San Diego, USA
Oct 5 – Motion, Bristol, UK
Oct 12 – Slakthuset, Stockholm, Sweden
Oct 13 – Tengu, Dublin, Ireland
Oct 18 – Paradiso-Noord, Amsterdam, Netherlands
Oct 19 – Cabaret Voltaire, Edinburgh, UK
Oct 20 – Gorilla, Manchester, UK
Oct 25 – City Hall, Barcelona, Spain
Oct 26 – Watergate, Berlin, Germany
Oct 27 – XOYO, London, UK
Nov 14 – Flash, Washington DC, USA
Nov 16 – Bijou, Boston, USA
Nov 17 – Coda, Toronto, Canada
Nov 21 – Bar Standard, Denver, USA
Nov 22 – Commonwealth, Calgary, Canada
Nov 23 – Foundation, Seattle, USA
Nov 24 – Celebrities, Vancouver, Canada
---
Connect with YOTTO on Social Media:
Website | Facebook | Twitter | Instagram | SoundCloud