Brisbane-based electronic artist Feki has been blowing away fans with his unique stylings in the studio!
---
One of the rising stars in the new wave of electronic artists, Feki's history in music runs deeper than most. Beginning with classical music in his early years, his discovery of SoundCloud helped guide him to develop a passion for electronic beats and he hasn't looked back since.
Aside from simply working in the studio, Feki took it one step further by producing beat cyphers for LA-based collective Team Supreme. Putting his spin on the sample of the week, it helped develop his skills in packing a punch in a small amount of time. Aside from these cyphers he's also released a slew of original tunes that have us falling deeper in love with his sound. "Run Away", "Love You Better", and most recently "Don't Doubt" have been standout tracks that really leave a lasting impression.
Looking for more insight into his background as an artist and his upcoming EP Into The Light, we sat down with Feki for a quality chat. Listen to "Don't Doubt" below and read on for the full interview!
Stream Feki – Don't Doubt feat. Olivia Reid on SoundCloud:
---
You recently dropped "Don't Doubt" on Lowly Palace which features an absolutely uplifting beat and stunning vocals from Olivia Reid. What was the production process like on the tune, and did you approach it differently than your previous releases?
Yeah, it was a little different to how I've made my songs in the past. Olivia actually wrote the lyrics to an old beat that I made maybe 3 years ago. The drumbeat you hear in the verses was all that I kept from the original demo I had so when she sent back the vocals, I was able to expand on the direction that she had taken it and compliment her awesome songwriting.
"Don't Doubt" is also a single off your upcoming EP Into The Light, which is set to feature six tunes in total. When putting this EP together did you have the concept in mind ahead of time before hitting the studio?
Into The Light is definitely a concept that came along during the creation of all these tracks. I have previously made and finished 2 EP's before Into the Light, but the reason the other EP's were never released is because I felt like those songs were forced and therefore never really felt confident in them being released. So everything about this Debut EP is very organic free-flowing. But I think from that approach, the songs have benefited greatly so hopefully, the music will be able to speak for itself.
For me, Into The Light represents the light at the end of the tunnel. So this is now me stepping up to the plate and really going for it.
Aside from your originals you've also dropped plenty of sick remixes that fans have fallen in love with. What do you look for in a track before you decide to give it the full remix treatment?
How big the fee is. [Laughs] Nah just kidding…
For me the track has to grab my attention in some way, usually, it's the vocals. The song also needs to be clean and free from any suggestive themes or coarse language. But also too, I need to be able to take the remix in a completely different direction from the original.
As an artist who graduated with a Bachelor Degree in Music, how do you feel that level of education helped you develop, and do you suggest the same route for those who might be thinking about pursuing a career in music?
To be completely honest, my degree didn't help a whole lot with everything that I'm doing now. I learned pretty much everything about the music industry and music making outside of my course. The only reason I decided to go to Uni for music was so I could meet like-minded people. And I felt that the best chance of that happening for me was to go and study for a degree in music.
That would be the only reason why I would tell someone to study a music degree. But in terms of learning the ropes about the industry and creating, you can do that all at home. You just gotta have the hustle.
Part of your growth as a producer came through creating beat cyphers for Team Supreme's weekly mix series. How did that complement your formal education, and what was it like getting support from them?
The only type of formal musical education I had been in classical piano. So when it came to music production, the beat cyphers were my formal education. I learned everything about production from YouTube videos and meeting other producers through SoundCloud and chatting with them. So Team Supreme was crucial in my growth because it offered both of those things. Definitely a huge impact on my life as a producer.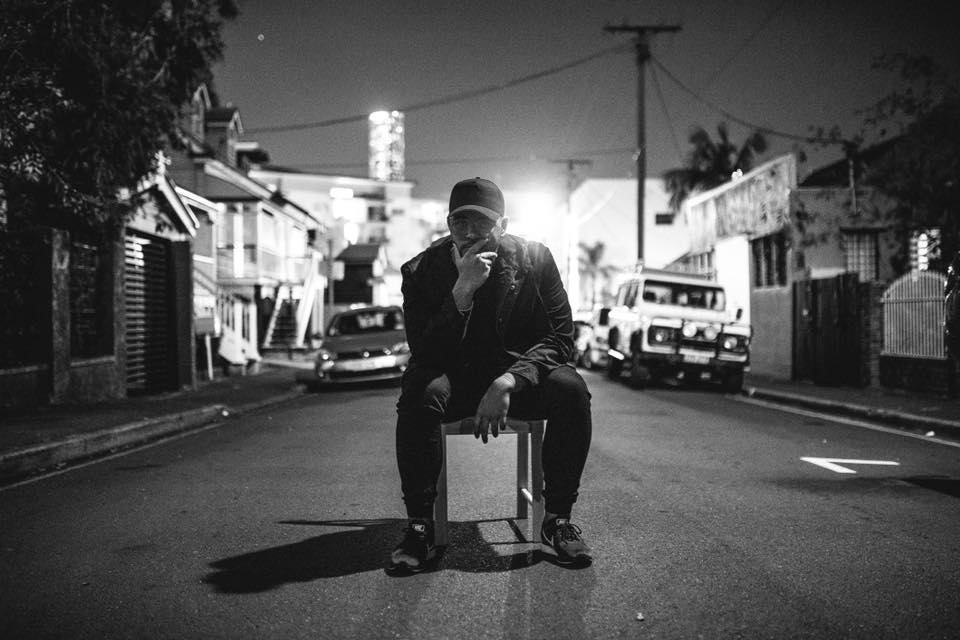 When you're producing music is there a specific setting or mental zone you like to be in to get the creative juices flowing?
Not really. Some days I'm itching to get on and make something, other days I have to force myself to sit down and make something. Both ways work for me but I think it's just my sheer want and love for music that is driving me haha.
Do you think collectives like this are important for the current generation of electronic artists that are rising through the ranks?
I definitely think so. Community is very important, not just in music but in life as well. We all need like-minded people around us to be there for the good and for the bad. Especially when you're a creative of any type. It's tough out here, but don't doubt. [Laughs]
What are your thoughts on the current state of the scene in Australia right now, and where do you see it progressing?
There is so much good music being pumped out of Australia at the moment so I feel something big is going to happen soon. Not sure what it will be and to what extent, but there is something brewing here and I'm just glad to be amongst it.
Half of 2018 has already passed us by but there is still plenty of time this year to make some moves. Aside from the release of your EP, do you have anything else lined up this year?
My plan this year is just to release heaps of music. I've released 4 songs in the last 2 years so I need to shape up and get my stuff sorted. This EP is the first step in the right direction.
Finally, since we're approaching the heat of the summer season up here in the US, what are your favorite ways to beat the heat?
The best way is to go to a shopping center and just chill out inside and people watch. You get to stay cool and you get to have a laugh. Win-Win.
---
Connect with Feki on Social Media:
Facebook | Twitter | Instagram | SoundCloud