Bass Coast is a value-driven, community-oriented space for discovery, inspiration, and self-expression driven by thoughtful values and a mindful ethos.
---
Beyond Bass Coast's focus on the music is its dedication to respect, community, safety, well being, and of course, fun. It is a space saturated with intention and one with a mindful collective ethos around which the event is organized and to which its attendees can feel connected.
Bass Coast is an entity with its own culture and soul; a community-focused event whose motivation is to spread awareness, knowledge, and compassion through the celebration of art and music. It has long since been a haven where both attendees and artists alike can dig deeper whether into the music, interactive installations, informational workshops, or themselves.
Andrea Graham, the festival's co-creator and The Librarian herself, says Bass Coast's "ethos is inclusive, fun, creative, open-minded, and welcoming."
This event is an intimate, growing festival that is cherished and trusted for being at the cutting edge, as well as a stage for the underdog. Still, its heartfelt dedication reaches well beyond the music and straight into the community through which it thrives and to those beyond them which the festival affects. From the outer shell to its inner core, Bass Coast is a safe-haven for those to gain and spread genuine inspiration, knowledge, and connection.
Bass Coast continues to be one of the West Coast's fastest growing festivals.
This year, it is celebrating its tenth year of unremitting dedication to art, music, and culture. It has historically been a space to spotlight the ever-broadening talent base within Western Canada's unique and vibrant music scene.
Today, Bass Coast's lineup is still loaded with British Columbian talent while also featuring a colorful variety of international players. Yet, this event has never wavered from their value of quality music, seeking raw talent from around the world.
Bass Coast is also a festival owned and run by women. As such, its commitment to gender equality is something that (woefully) distinguishes it from other international festivals. A large proportion of the festival's lineup includes female artists. Still, the artists on Bass Coast's innovative lineups are never chosen for name or fame but for skill and style.
Bass Coast is all about the music. It's simultaneously a stage for the underdog, the obscure, and the cutting edge.
In recent years, Bass Coast's musical scope has steadily broadened beyond the bass music realm. Genres such as house and techno are more prevalent, adding new energy to its rich dynamic and more opportunity for exploration of different realms. If you've left this event discovering something new, Bass Coast has done its job.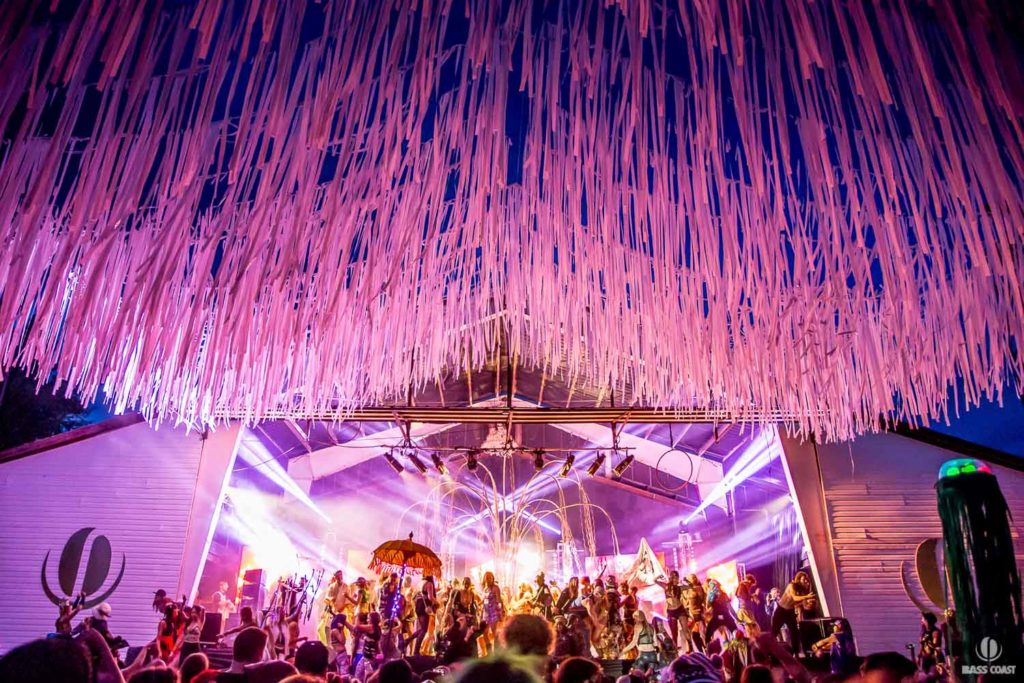 Over the years, this festival has grown to accommodate more eager attendees but has always valued the intimacy and ease of connectivity obtainable only by a smaller crowd. As such, its growth is careful and calculated so as to not exceed more than several thousand guests. Still, more people means more responsibility in tending to issues like venue maintenance and personal safety.
The community's connection to the land is just as essential as the harmony between its individuals.
The organizers of Bass Coast are relentlessly conscientious of the mark their festival makes on the planet. After Bass Coast grew out of its small, humble beginnings in Squamish in 2013, it relocated to Merritt, BC for the opportunity to keep expanding.
The space it now temporarily occupies and the people to whom it historically belongs is that of the NŁEʔKEPMXC First Nations. Efforts to keep the venue as clean and dignified as possible are performed with a significant degree of intention and awareness.
The Green Team is Bass Coast's crew of hardworking volunteers who are eager to educate, encourage, and mobilize guests to support the cause of having a "net positive effect on the land and community" on which this event takes place. This team's ultimate goal is "leaving the land better than we received it and fostering mutually beneficial relations with the community of Merritt and surrounding Indigenous communities" says Maria, the Green Team's Leader.
I highly recommend reading this informative and accessible article posted to the festival's website last year. It's loaded with excellent advice pertinent to any festival-goer with tips specific to being an exemplary Bass Coast attendee.
Each person who actively contributes to this collective goal helps in keeping long-running events like Bass Coast alive, as well as spreading this message to other festivals.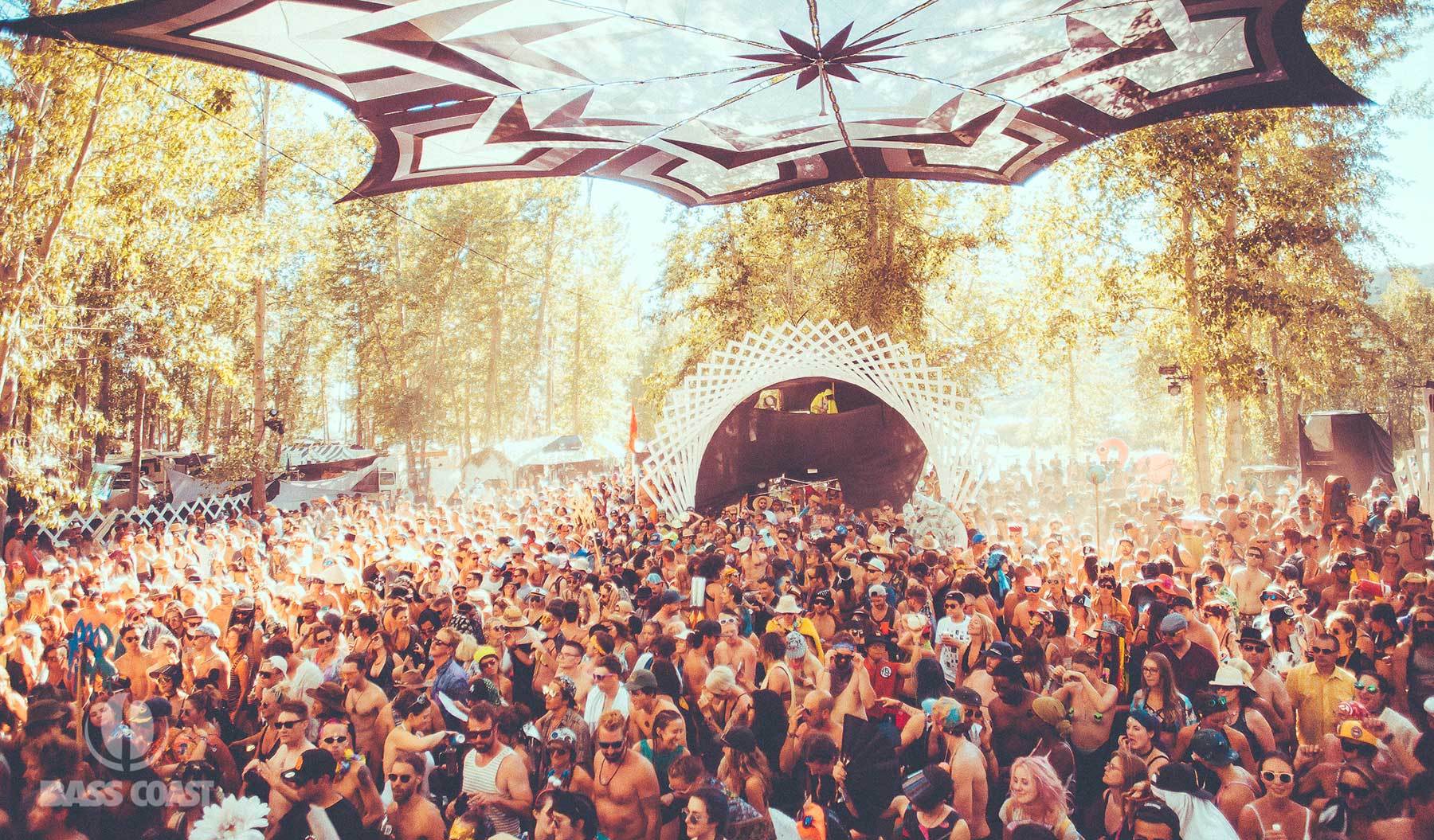 Bass Coast's commitment to respecting the land and those who share it goes well beyond the venue itself.
Indeed, it is also present in the festival's rules and educational endeavors. Their website features an entire segment on Cultural Appropriation to encourage awareness of the subject and incite mindful consideration of what guests choose to wear to festivals.
When Bass Coast's 2014 ban on headdresses gained wider publicity, it pushed the discussion to wider reaches drawing more attention to cultural appropriation and how to properly respect those affected by it.
This event's mindful exploration of this topic is kept active through their online resources as well as informational workshops held on-site at "The Brain". For those interested in educating themselves further on this issue or for those who are unsure of items of festival clothing, visit the Respect segment of Bass Coast's site to learn more.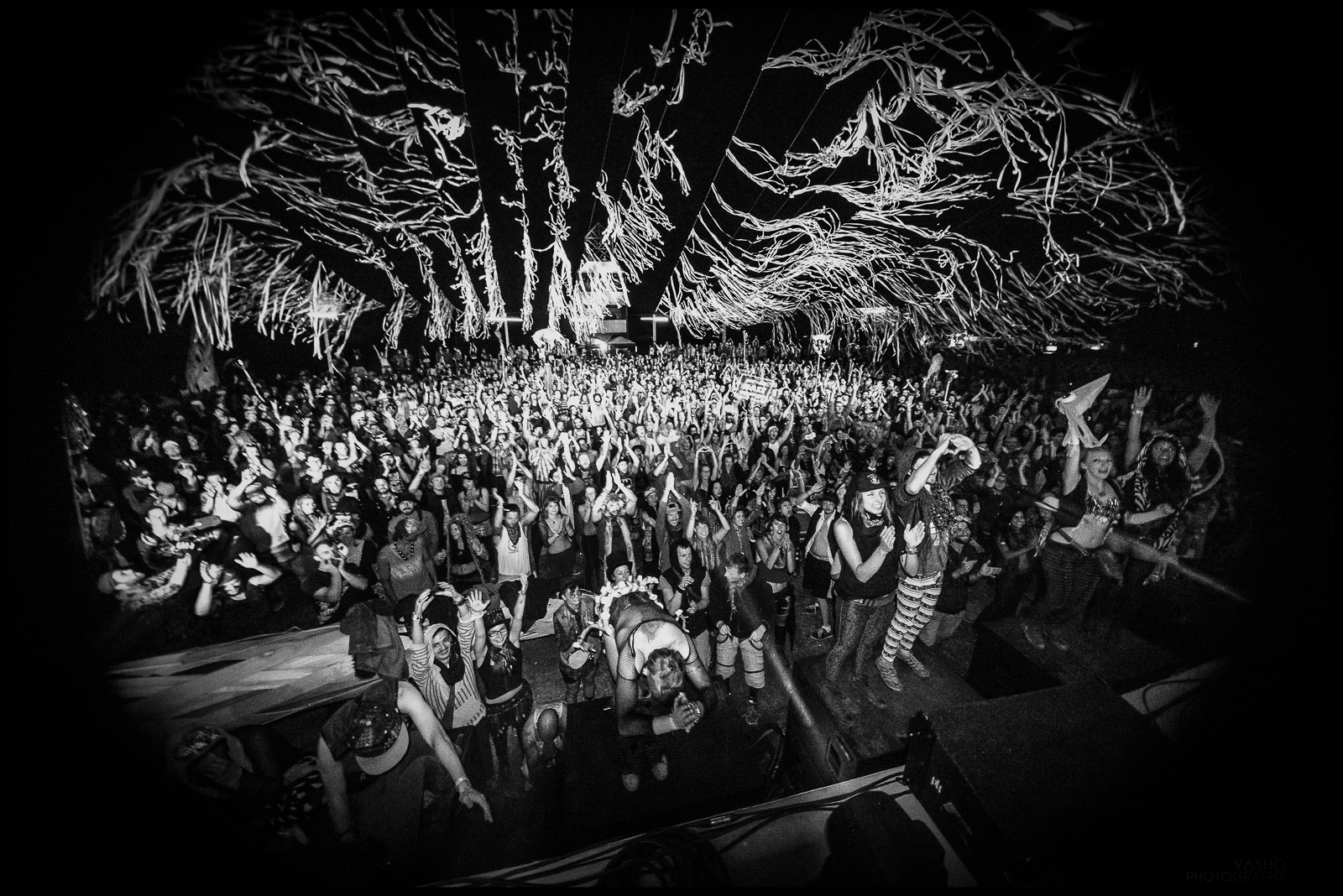 Bass Coast applies the same humanizing, compassionate mentality in its approach to harm reduction.
Bass Coast operates in strict adherence to local laws and prohibits the possession and use of illicit substances. However, it is fully aware that some people still choose to use these substances. As such, its team of well-informed, compassionate, and open-minded harm reduction volunteers takes a more precautionary and informative approach rather than merely reactive.
"Bass Coast's harm reduction strategy includes a commitment to providing a culturally safe environment for the whole community."
This is one of the few festivals whose harm reduction also consciously revolves around emotional security as well as physical safety. Their methods are very proactive with efforts to educate, inform, engage, and provide safe spaces and resources to everyone, not just those actively in need of help.
One can explore their interactive series on harm reduction to learn more about the importance of hydration, the danger and prevalence of fentanyl, proper foot protection, and recognizing consent. On top of its breadth of knowledge, Bass Coast's website is also expertly interactive, artfully constructed, and genuinely fun and engaging.
There's also a segment for first-timers, though useful to anyone, with information on where to camp, what to bring, what to expect, and much more.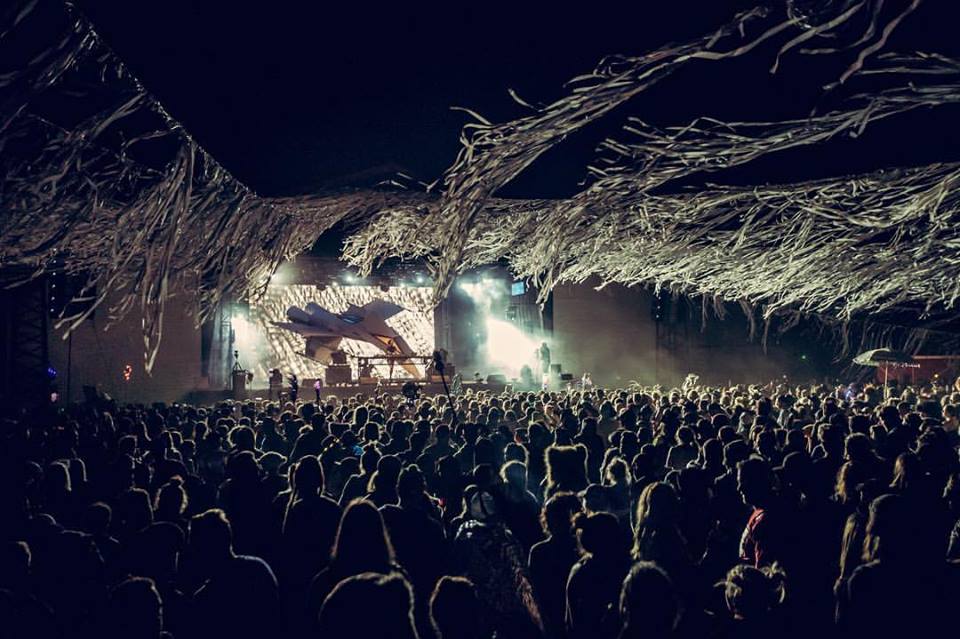 For those who choose to dig deeper, Bass Coast is much more than a festival.
It's a congregation of dedicated, like-minded individuals making widespread changes. Bass Coast is a space of inspiration where one can bring something into fruition, come home with more than they entered, or find something deeper within themselves. Its values motivate its actions, and it clearly operates with a purpose.
The aforementioned endeavors are a glimpse of the energy put forth into creating an immersive space for organic self-expression. Whether or not you choose to be actively involved, this event is one in which every individual is an important part of the collective experience.
If you are considering joining Bass Coast's effort to respect and maintain its venue, check out their volunteer application to sign up! Along with the Green Team and harm reduction, there are many other facets where the help of skilled hard-working people are needed.
Bass Coast 2018 takes place July 6 – 9. Tickets are currently sold out, but if you've secured one, we hope to see you there!
---
Follow Bass Coast on Social Media:
Website | Facebook | Twitter | Instagram | SoundCloud