Above & Beyond provided an emotion-packed journey for their most dedicated fans at the first-ever edition of Anjunabeach SoCal!
---
When Above & Beyond announced that they would be bringing their Anjunabeach show to Southern California, I was excited as ever. As the days progressed and more announcements were made regarding who would be taking the stage over the course of the day, I was on Cloud 9. Aside from Above & Beyond, three of my favorite artists from the Anjuna label were playing, and I couldn't wait to catch Luttrell, Lane 8, and Mat Zo at Anjunabeach SoCal as well.
Leaving San Diego around noon, we unfortunately hit some traffic that delayed us enough that we would be missing Above & Beyond's Yoga Set that kicked the event off. Scouting out the parking situation upon arrival, it was clear that our options were limited. This wasn't a surprise though as prior to the show Above & Beyond warned attendees that parking would be at a premium and very limited since we were effectively sharing the beach with the public. They even offered a shuttle service at a pretty low cost and partnered with Lyft to assist with the situation.
My first impression when walking into the venue was that it was absolutely massive.
In fact, I almost felt like it was too large at times due to the distance between the stage and other features of the event. While it shows that there is room to grow in the future,  getting food or taking a bathroom break took a considerable amount of time if you were in the crowd.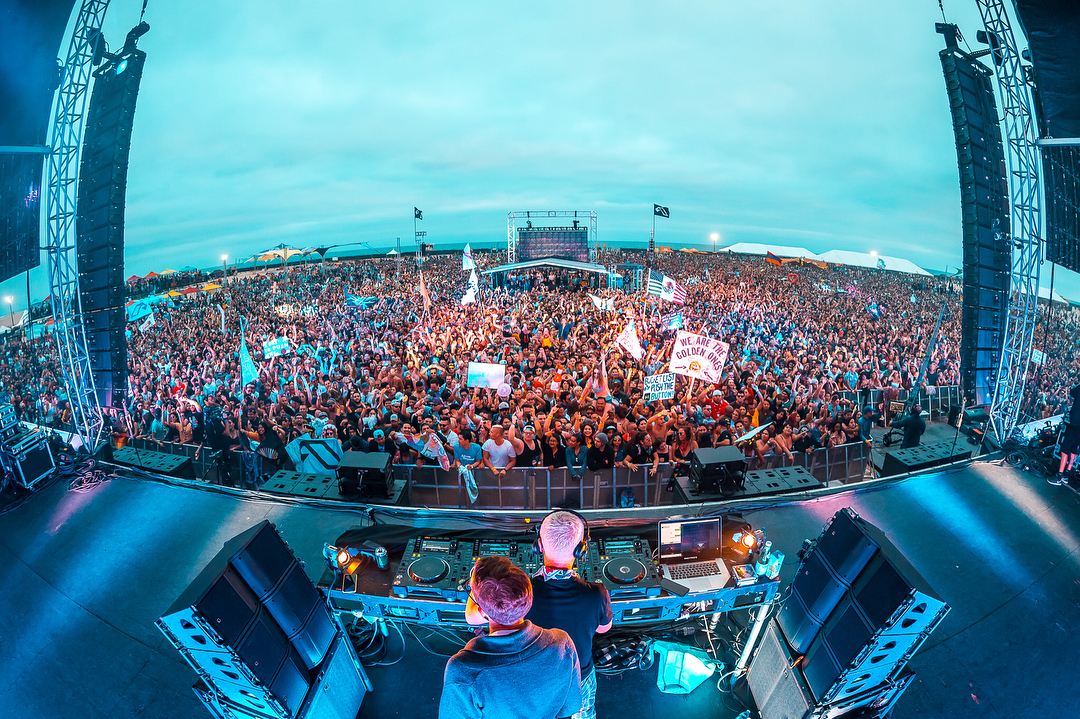 Aside from the size, the second thing I noticed was that the sound seemed lower than it should have been, at least during the first half of the show.
It was pretty quiet unless you were placed directly in front of the speakers during Luttrell's set, and if you were over in the food area it didn't even sound like a show was happening. As the night progressed, the sound issue did seem to resolve itself and most of Lane 8's and all of Mat Zo and Above & Beyond's sets were definitely much louder.
I've been a huge fan of Luttrell and seem to regularly catch him everywhere from ABGT250 to Lane 8's This Never Happened Tour in LA. His set on the beach was a new experience, and I felt that he did a great job with song selection and setting the tone for the rest of the night. It was also great to hear his remix of "Always" live as his take on the original is one that I think is absolutely stunning.
After his set, I headed over to the bar to get a drink, and man were those prices high. A single shot mixed drink was $15, nearly double what I paid for the same drink later that night after racing down to San Diego for NGHT MVS XL. While I understand the high cost of drinks at festivals, I really do believe there could have been a slightly lower price point at Anjunabeach SoCal.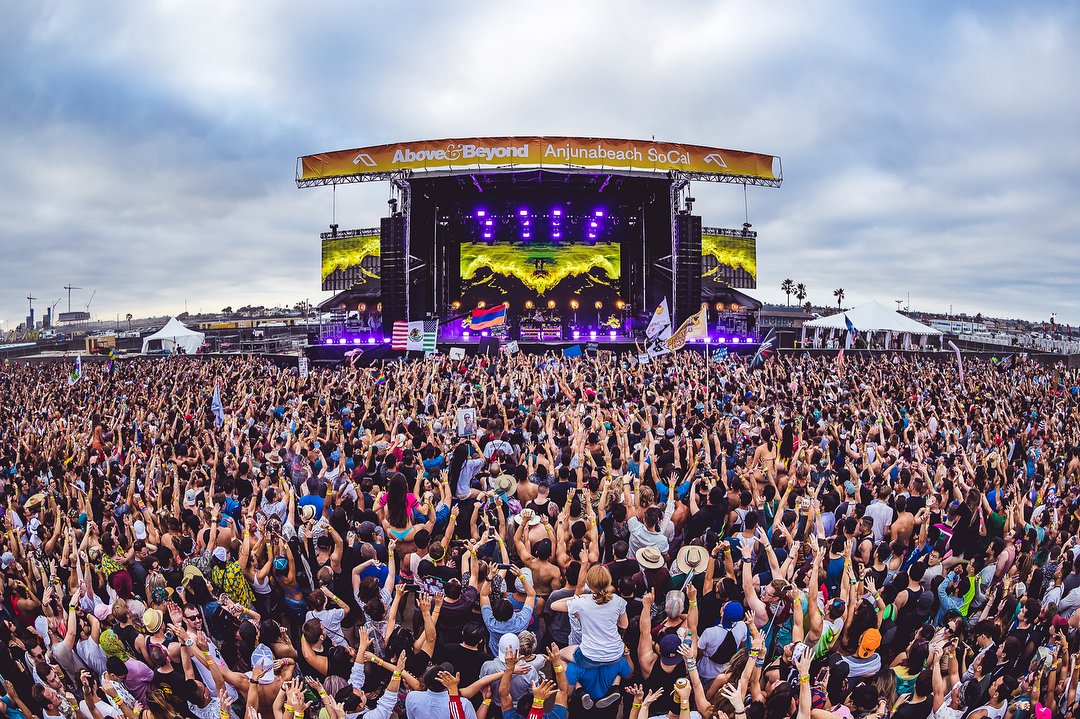 Lane 8 had just started so I headed back and quickly drifted away into a different state of mind that it only seems he has the ability to do to me.
Being surrounded by all the other fans of his in the crowd brought a unique energy along with it as we took in his set minute-by-minute. His set was a solid buildup off of the previous two, bridging the gap and ushering in what was to come.
I hadn't seen a full Mat Zo in what seemed like years, so when he was announced on the lineup I was stoked to see what he would bring to the table. His set was unique, bringing in some different heavier elements while also dropping tunes like "Easy" and "Pyramid Scheme" as well. The crowd was definitely into the music Mat Zo was pumping out as they were dancing around and singing along to some true classics.
Finally, it was time for Above & Beyond to take the stage, and you'd be crazy to not feel the love in the air.
From start to finish, Tony and Paavo serenaded the crowd with their latest releases and classics as well, toying with their song selection and bringing along plenty of emotion. As someone who has been able to see Above & Beyond quite often over the past few years, I do feel a sense of predictability when it comes to which songs get played out, but it doesn't really phase me because I just truly enjoy hearing them in a live setting. Whether it was at ABGT250, in a club, at EDC Las Vegas, or that day at Anjunabeach SoCal, the trio's interaction with fans is unlike others. Their songs became singalongs as the entire crowd synced up to belt out the emotional lyrics, all while the uplifting messages were typed up on the screen.
Having hit on plenty of tracks I love to hear, the one I was waiting for the most was their track as Oceanlab, "On The Beach". This was one which I hadn't heard them play since seeing them at Avila Beach a few years back and coming in as the encore song of the night, I headed back to my car on a high note.
Overall, I felt that Anjunabeach SoCal was a great success for a first-year event.
While there were some downers like the cost of drinks, lowered sound, and 9pm end time, the soundtrack made up for it entirely. I'm hoping that this event returns in the future here in SoCal, and it would be nice to see this become an annual event much like what Kaskade's Sun Soaked has developed into.
---
Follow Above & Beyond on Social Media:
Website | Facebook | Twitter | Instagram | SoundCloud | YouTube