One of the rising stars in the house music scene, WILL K chats about his upcoming gig at Tomorrowland, new track "Boomshaka", and more!
---
Originally from Melbourne but currently living in Liverpool, house music artist WILL K has been dominating the scene with some quality tunes that keep dance floors moving and grooving deep into the night. Seen as one of the rising stars in the Electro/Progressive House realm, his tracks like "Here Comes The Sun", "Café Leche", and "Sour Milk" have all seen lots of love from tastemakers and fellow artists alike.
There's a good reason as to why he's been releasing on major labels like SIZE Records, Axtone, Heldeep, and Armada Music as well because once you listen to his infectious, tribal-like grooves you simply can't get enough of his sound! Having taken the stage and honed his skills behind the decks WILL K has also proven that his energy isn't just stuck in the studio either, as his sets have become renowned at festivals and clubs worldwide.
Recently releasing collaborative track "Boomshaka" with Jebu, we wanted to get some insight into the world of WILL K as he prepares for the rest of the festival season. Listen to the track below and read on for his thoughts on playing Tomorrowland, giving production advice to others, and more!
Stream WILL K & Jebu – Boomshaka on Spotify:
---
Congratulations on the release of  "'Boomshaka" on Axtone! From start to finish, what was the production process like and was it different than when working with Jebu on "Elephant Rage"?
Writing "Boomshaka" was really fun! I'd say it was very similar to when we worked on "Elephant Rage". I went over to Jeremy's studio and we wanted to write something really fresh and weird. We started the initial idea towards the end of our studio session, and the next day we basically finished the track.
Jeremy and I are really close friends inside and outside music, we are on the same page when we're working and always experimenting. We sent the track over to Ax and he instantly signed it and we were stoked to have another release on Axtone.
A common theme in your tracks has been the incorporation of sirens, tribal drums, and other sounds that bring together some old school vibes to the modern day. Have certain artists you've listened to in the past influenced this direction in your style?
For sure. I always try and listen to different genres and incorporate into my sound. Lately, I've been listening to JOYRYDE, Skrillex, Habstrakt, and some music from Confession. I'm always experimenting in the studio and trying to write something cool and fresh. Usually, whatever I'm listening to at the time I try and write, hence why every track of mine are different from each other!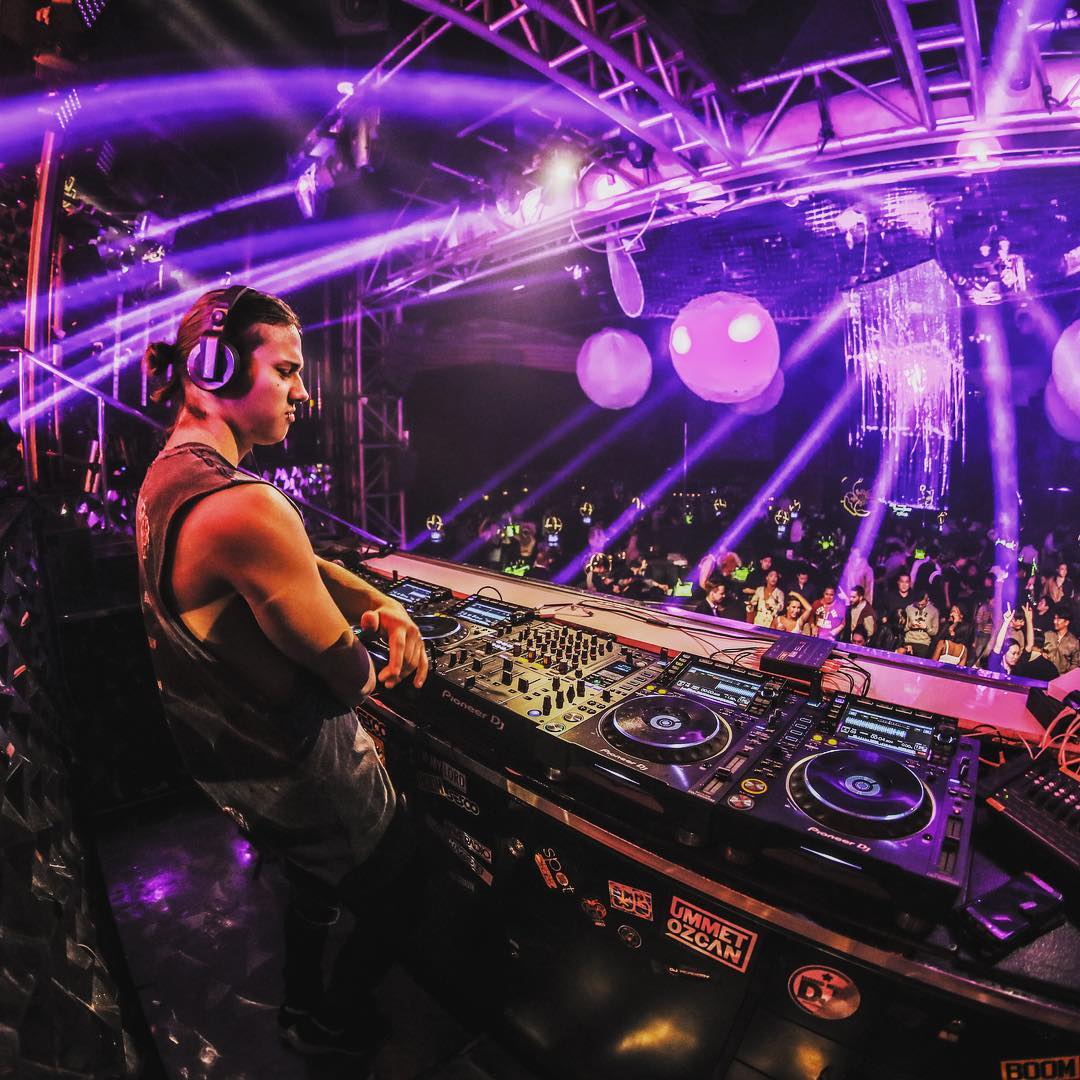 In the past, you've worked with artists like Corey James and Thomas Newson to release some quality tunes. How does the collaboration process differ for you than making solo tracks?
It's always fun when working on a collaboration because it's not just your ideas and it allows much more room for creativity. Also sharing ideas, working on projects with different artists makes you learn a lot of new tricks and plugins.
Working on solo tracks is vital for every artist though as it shows who you are, and you slowly craft your own sound with every track. I think that's a super important tip I'd give upcoming producers. Work on collabs, learn, create and focus on crafting your own sound to establish you as an artist.
Releasing on famed labels like Heldeep, SIZE, Axtone, Armada, and more, what has it been like receiving so much support from some of the world's leading labels?
It's really eye-opening to realize the music I'm writing is being heavily supported by icons I look up too. Sometimes I sit back and take in everything I've achieved from when I started. It's good from time to time to think about these things as it drives me to work harder every day and stay focused, reminding yourself your good at what you do, and to not stop hitting those goals you set each year.
This summer you'll be playing at Tomorrowland on the Axtone stage! What sort of preparations do you go through when approaching a set at a massive festival like this one?
It's surreal to even think I'm making my debut at Tomorrowland this year! I'm playing a vs set with my Aussie bro Dave Winnel, were currently Skyping going back and forth with ideas for our set right now. All I can say is we will be premiering a lot of new music we have been working on, followed by some crazy edits we have been dropping all summer.
You're not afraid to give production advice to your fans on how you come up with your tracks given the "masterclass" videos you've shared. Is there a reason you really want to share this knowledge to your fans in this manner? Do you feel other artists out to do the same?

For sure. The way I think of it is we are all trying to achieve the same thing. We want to be able to write good music, it's not a contest. If you simplify that then you will realize giving away your knowledge isn't a big deal. Its always good to keep your signature sound to yourself, but we're all in it for the same reason at the end of the day.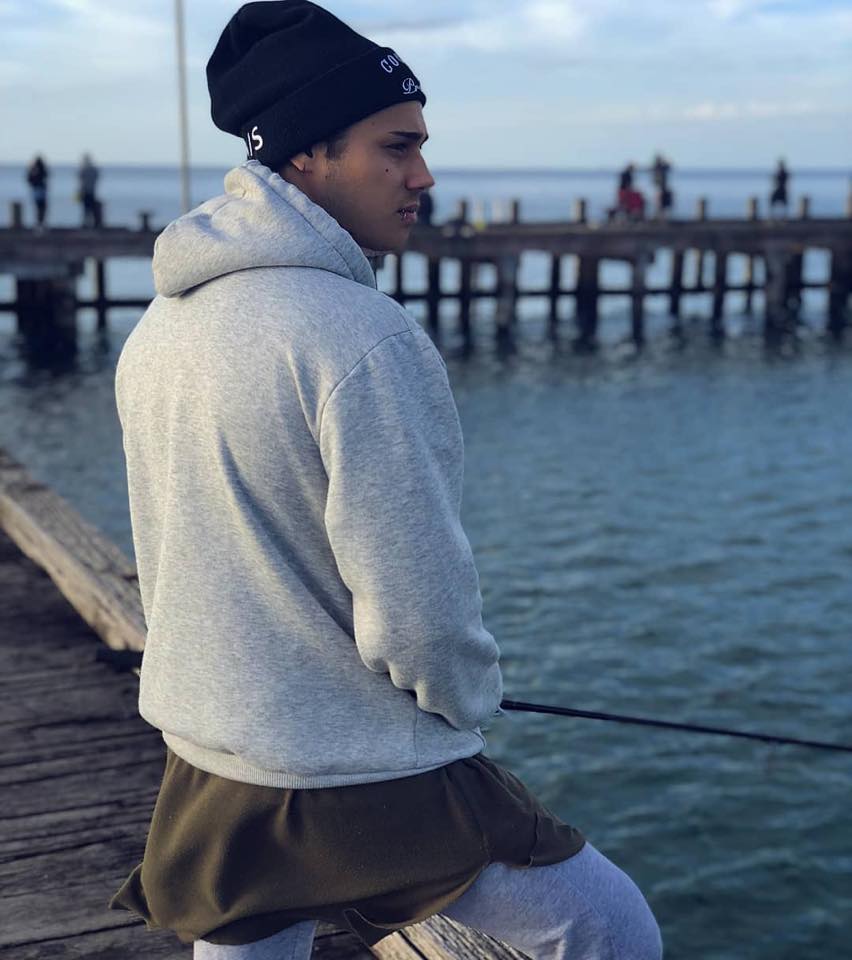 Having heard your tracks played at the world's largest events by some of the biggest talents the world over, does it ever hit you as surreal in the success you've had to date? In a related vein, what's the best memory you've had of others sharing your music?
It's crazy to think the music I write on my laptop is being played out at the biggest events in the world. I'll never forget the moment Axwell premiered my track "Sour Milk" at Tomorrowland, and I was watching on the livestream. I teared up and was jumping around my room like a little girl. Also two years ago when I was at Tomorrowland watching Steve Angello's set and heard him mixing my track "LMSY" and I almost had a heart attack!
Opportunities seem to be getting harder and harder to come by out there in the crowded electronic music market. What are three tips you'd have for someone who'd wish to follow in your footsteps?
Firstly I would say to focus on your music. Work on crafting your sound, that takes time. The more music you write it'll slowly start to happen, and you won't realize it either, you're just experimenting in the studio. Music speaks for itself, you don't need to rely on other people to think they will make it happen for you.
Another tip I've realized which plays a big role in this scene we are involved in is networking. Instead of speaking with A&Rs, DJs and everyone on email, go to festivals and events like ADE to meet these people face to face. It's important to develop a more personal relationship rather than over email, as your just like every other person they respond to in their Inbox.
My last tip would be to stay patient. I remember I was at a stage in my career where I thought my music was good enough, but I couldn't reach the top labels with my music. I realized to not over think it when the time is right it will come.
You're originally from Australia but now living in Liverpool, is there anything you miss from Down Under that you can't get in the UK?
One thing I deeply miss is our Aussie barbecues! No, I don't mean "a shrimp on the barbi" because we don't do that! I miss my juicy lamb chops, with our special marinade. And our Aussie sausages, you just can't get better than an Aussie barbecue!
Finally, if you could transform into one animal, which one would it be and why?
I need at least one to be a bird of prey. I dream of flying, and being a bird of prey is safest, fastest, and looks freaking awesome.
---
Connect with WILL K on Social Media:
Facebook | Twitter | Instagram | SoundCloud | YouTube