Get The Lowdown on Emilie Brandt as she chats about working with Illenium, her influences, and recently released album Freeform!
---
Denver-based vocalist Emilie Brandt has been making a mark on the music scene in all the right ways lately and she clearly has no plans on stopping anytime soon. Blending her influences that range from country and rock to pop and electronic, Emilie has created a signature, raw style that sets her apart from the rest.
Teaming up with Illenium to provide vocals for the hit track "Lost" off the album Awake, Emilie was catapulted into the spotlight in 2017 as she racked up millions of plays. Now, she has shown off her range as a singer-songwriter by releasing solo album Freeform. Featuring nine tracks that hit listeners right in the heart with heavenly lyrics and stunning instrumental backing, this album is a must-listen for anyone who is looking for a unique experience.
Looking to get more insight into her past history, development of her album Freeform, and more, we sat down for a quality chat with Emilie. Listen to the album below and read on for The Lowdown on this rising star in the music scene!
Stream Freeform on Spotify:
---
Congratulations on the release of your album Freeform which features nine stunning tunes. What was the production process like for this album, and do you feel a sense of completion now that it has been released?
Thank you so much, I'm so excited to finally get to share it with everyone! With this being my first album, I had a lot to learn about the making of an album. Right now, I'm feeling a sense of accomplishment getting this album from where it started to where it is now, but my mind is already like, "okay, sweet, you did it! what's next?" It feels exhilarating to have accomplished something you set out to do and to be happy with the final result too.
Your tracks like "Hello To Sorrow" and "To Love = To Suffer" feature a more rock-inspired sound compared to other singles like "Found The Feeling". As a songwriter are you thinking about the genre that you'd like for the beat as you're working on the lyrics?
Half of my songs start with me, my acoustic guitar, and a shitty voice memo on my phone sent over to a producer I'm working with — the other half start working with producers just with an instrumental and I from there I get inspired to write lyrics and a melody over it based on how the production makes me feel.
I love electronic music but I love the idea of incorporating live instrumentation into it, so "Hello To Sorrow" and "To Love = To Suffer" definitely play around with that. My band and I love to bring some rock energy into our live performances so we've started to write our songs with that in mind. Our genre is sort of hard to define since I have so many different influences.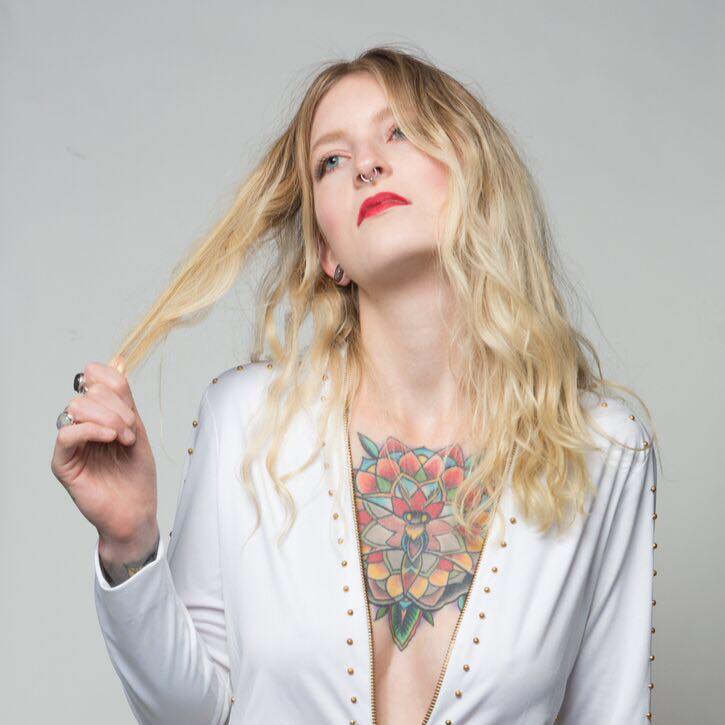 Is there a certain setting in which writing lyrics comes easier to you, or is it one of those artistic things that can happen at any moment when the words hit you?
Writer's block is super real and can be very worrisome, but it happens to the best of us. I've gotten into the habit of now whenever I'm feeling inspired, I literally drop everything else I'm doing to focus on the idea I have. It can come anytime, anywhere, and you kind of have to capture it while its there. My phone is filled with random thoughts and lyrics that I come back to when I'm feeling uninspired. Inspiration can be elusive but it's so valuable to artists that there's no room to ignore it when it comes.
You were also the featured vocalist on "Lost" from Illenium's album Awake that was released last year. What was it like working with him on the tune, and do you have any plans to collaborate with him in the future?
We don't currently have any plans for another collaboration, but the experience of working with Nick on "Lost" was really cool. He was finishing up his album and was still looking for lyrics and vocals for that track. By some weird cosmic fate, the track ended up trickling down to my management and when I heard it for the first time, I immediately knew I wanted to be a part of it.
It was a fast process, lyrics were written, then we recorded it to the track, and sent it back to Nick's within a matter of days. Nick contacted me that same week and said he was super stoked about it and wanted to move forward with it. That was a huge confidence booster for me as an artist, like "oh shit he actually likes what I did, that's so cool!"
If you could take the stage at any venue or festival in the world, where would it be and why?
There are so many places I'd love to play, but right now I'd really love to play Red Rocks in Colorado! I've seen Flume, Phantogram, and Tycho there so far and every time I've been there has been an incredible experience.
What has been the biggest struggle you've faced so far as an artist, and how have you worked to overcome it?
I think a lot of artists struggle with mental illness, and I am no exception. I have a mood disorder as well as massive anxiety and both of those things are really frustrating for someone whose job requires a ton of social interaction. I try to force myself to perceive my weaknesses as advantages, and I think looking at things like that from a different perspective has definitely helped me.
As I'm getting older and learning more about who I am as a person, things have gotten easier to manage. I've learned that some days I just need to take a step back from work and focus on my mental health, and I think that's super important for everyone to do regardless of what specifically they are struggling with.
Who were some of the first artists you listened to when you were growing up?
As a child, my mother listened to country music a lot, and I remember being in the backseat singing along to Reba McEntire and Shania Twain. As I grew into my teen years, I listened to Mayday Parade, Boys Like Girls, Nevershoutnever, Paramore, etc.
I had a huge Paramore phase that never actually ended and has extended to present day; Hayley Williams is still a huge influence for me. More recently, I'm usually listening to Florence + The Machine, Phantogram, Kesha, Bad Suns, Miike Snow, etc. My taste in music is a constant fluctuation because I have a deep appreciation for songwriting, so there's no 'genre' I really stick to.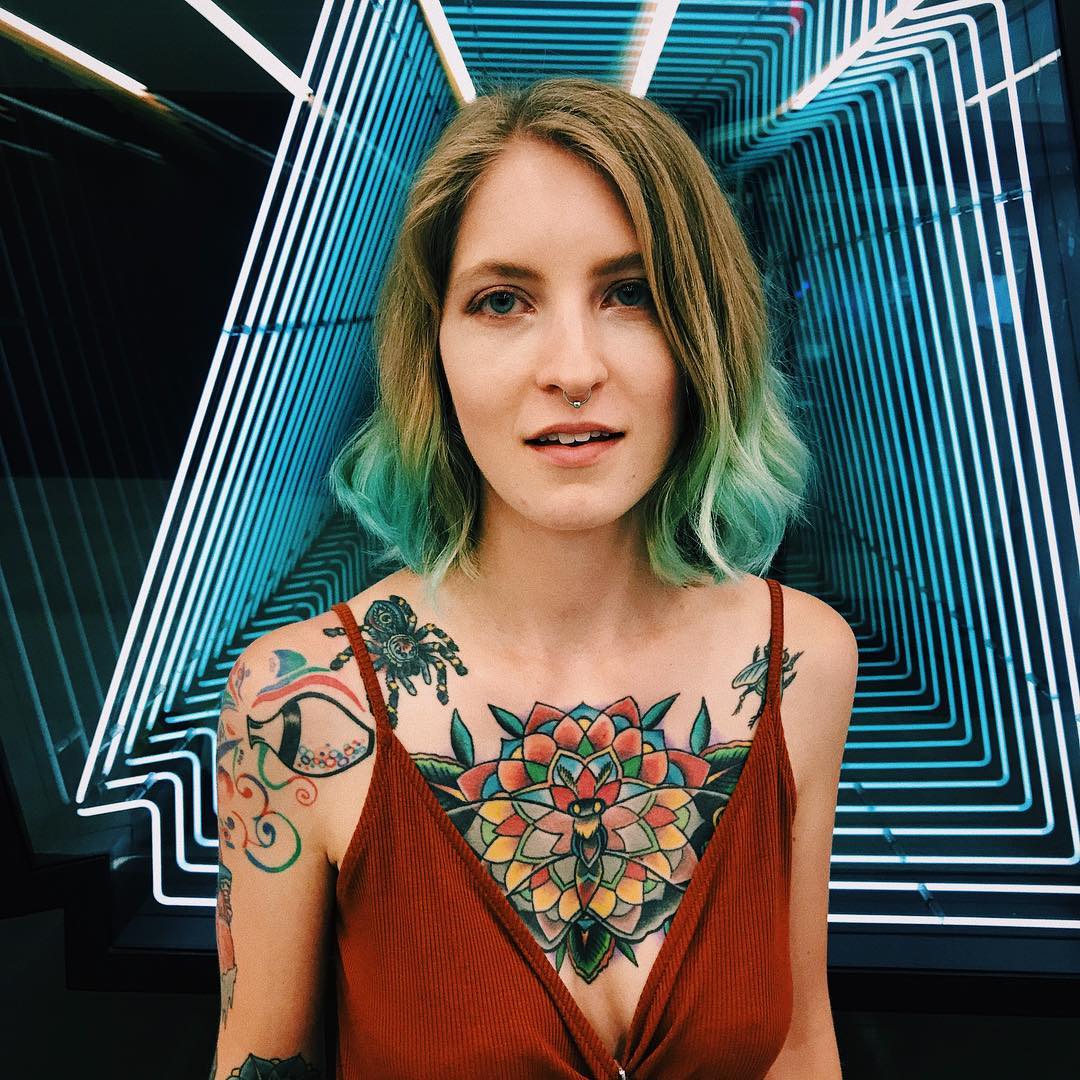 When you aren't working on new music or performing, what do you like to do in your free time? 
I believe our bodies are our vessels on this earth and I try to take care of my body as best I can. Now that I'm living in Colorado, I do a lot of hiking and I really enjoy spending time in nature. I'm constantly listening to music, and just recently found out that there are people in this world that exist that drive around in their cars with no music on. That's so weird to me!
I also reeeeally love to eat, I'm a huge foodie. Denver has been so fun to explore because its filled with amazing local places to eat. My friends will go out for drinks and half the time I won't even drink anything, I'll just ask to see a food menu.
Finally, where is your favorite place to grab a bite to eat in Denver?
I haven't been in Denver long, but right now my go-to spot is Linger. They offer globally inspired street food so the menu is super diverse and filled with a lot of foods I'd never heard of or tried before– there are even crickets and ants on the menu! The space is really cool too, it used to be a mortuary (spooky!) and has an amazing rooftop patio. Definitely check it out if you're in the area!
---
Connect with Emilie Brandt on Social Media:
Website | Facebook | Twitter | Instagram | SoundCloud | YouTube