Party Favor presented an electrifying, high-energy set at both weekends of Coachella. He sat down with us and went over his overall feelings on Coachella, his collab with Baauer, and his future releases.
---
There are few artists whose rise to the top is as astronomical as Manhattan's own Party Favor. From the minute he stepped into the scene back in 2014 with his hit single, "Bap U", he continued to crank out hit after hit.
In the early beginnings of his career, he was compared to Diplo because of his good looks and ability to make twerk music. Since then, he has paved his own lane and created a unique name for himself.
Party Favorr has been placed on festival lineup after festival lineup and is constantly tourin. His songs have been featured in TV shows and movies alike. He sat down with us after his set at Coachella Weekend Two and talked about his overall feelings on Coachella, his work with Baauer, and his future releases.
Stream Party Favor and Baauer's "MDR" on Spotify:
---
Coming off two weeks of epic performances here at Coachella, what has the energy been like at the festival this year?
This has been an amazing Coachella experience. I played two years ago in the Heineken House and for me, this year, playing at the Sahara tent was a groundbreaking moment in my career. Just the energy alone is completely different. While the Heineken House is a stage on the Coachella grounds, nothing compares to playing an actual stage where everyone can see you.
Having played the Heineken House stage in the past, did you have any extra nerves taking the stage at the Sahara?
Absolutely. Weekend One, we brought out a ton of special guests including Jamie Foxx and Rich The Kid and that went extremely smooth. The prep work for this set was above and beyond anything I have done for any of my other sets. It was an honor to be given the opportunity to play the Sahara stage. The energy was unlike any other.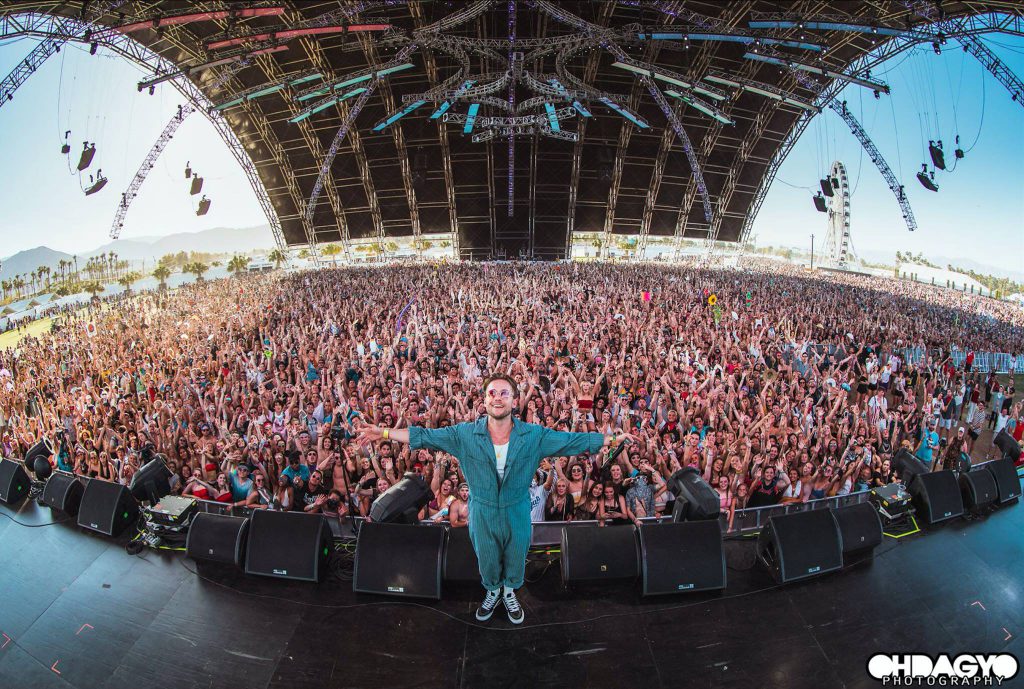 Did you get a chance to taste any of the food options or check out any of the art at the festival this year?
Yes! The food here at Coachella is fantastic. The catering for the artists they offer here is some of the best catering I have had at a festival. I also had some really good fried chicken somewhere on the festival grounds that you should try out!
You just hopped in the studio with the legendary trap producer, Baauer for your guys' collab, "MDR". What was the process behind that song?
The process flowed really well between me and Baauer. I think we finished the song in just about a day or two. It was a cool experience being able to work with someone like Baauer, his impact on trap music and dance music as a whole is something else.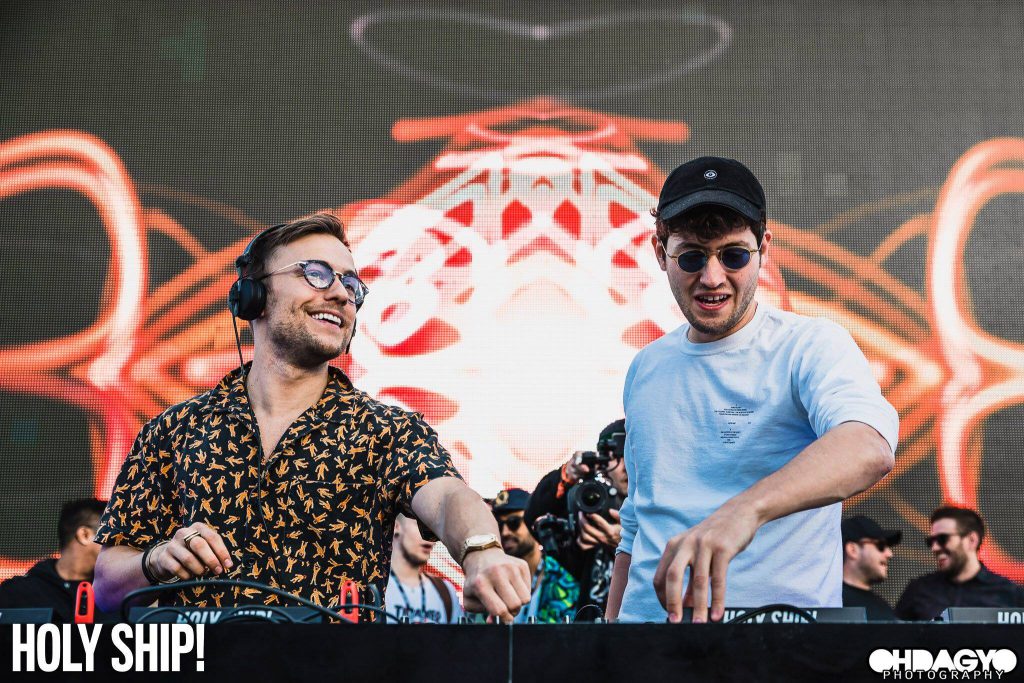 Describe the process as to which your new radio show on SiriusXM, "No Favors," came about, and how do you select tracks to play out?
The radio show is a great opportunity to just showcase tracks that I have really been feeling lately and for fans to hear my own tracks as well. I just wanted to give my fans a more personalized experience, which came in the form of the radio show. I am so grateful that SiriusXM came and picked it up because that gave me a huge audience.
Your track "Give it To Me Twice" featuring Rich The Kid & Sean Kingston was just featured in the newest Baywatch movie trailer. When crafting this song, was the intention for it to get such popularity?
No, it wasn't at all. That track came together organically. I had previously worked with Rich The Kid on some of my older tracks, so it has always been a cool thing to see how far he has come in the music industry.
For movies – the process is a bit different from most things. We were told that the song "might" be in the Baywatch movie. So, you go to the premiere and you just anxiously sit there and think, "All right is my song just about to play?" Finally, right at the end of the movie, my track came on which was such a great feeling to hear it on the big screen especially for an iconic movie like Baywatch.
Are there any upcoming festivals that you are extra excited to play after Coachella?
I am definitely excited to play Electric Forest in Michigan. It's this beautiful venue that is located in the middle of the forest and has the best vibes in terms of the crowd. There are also a few other festivals I am excited to play, but cannot mention due to Coachella being right now.
With festival season in full swing, what are your "on the road" rituals that you follow to make sure you deliver the best show?
I would have to say drinking a lot of water. No matter where I'm at, I'm always asking for water bottles and more water. It's healthy, it keeps you looking and feeling good and is essential to me for my performances. I'm always the one going to the bathroom the most among my crew.
As an artist who regularly works with hip-hop artists, who are some artists in that genre you're currently vibing with? Is there anyone under the radar we should keep an ear out for?
Hmm… let's see. It's always hard to think of guys on the spot, but I'd say for sure people like G4SHI (pronounced "GASHI".) That guy's good and about to be blowing up… Smokepurpp and then Rich The Kid of course.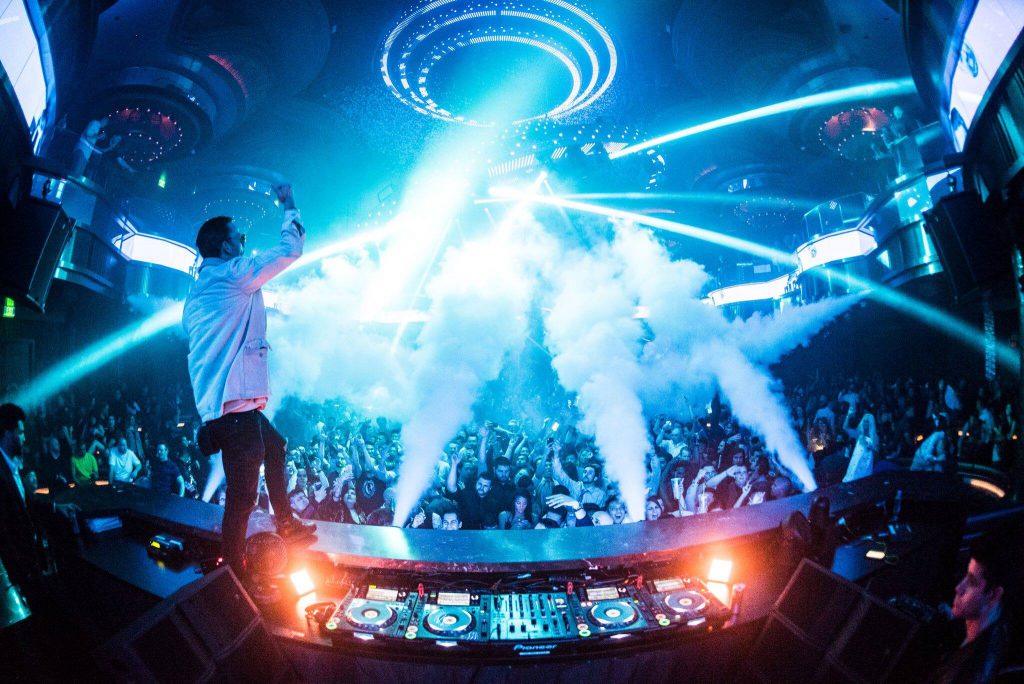 Are there any upcoming releases or surprises in store for your fans that you can share with us?
I can confirm I am working on a full-length album right now. The album will be similar to my previous work, but also have a few surprises for my fans. I definitely want it to be the best body of work I have ever put out so some considerable time is being spent on it.
Finally, being from Manhattan, where is your favorite place to grab a slice?
I don't have a specific place, but a $.99 cheese slice is the way to go. That's my favorite type of pizza. You can easily tell a good pizza place from a bad one just by getting their cheese slices. In Manhattan/all of New York City, there are a ton of small pizza places that simply offer pepperoni and cheese pizza.
---
Connect with Party Favor on Social Media:
Facebook | Twitter | Instagram | SoundCloud