Hailing from the mecca of dance music certainly has not slowed down The Mambo Brothers.  Let's examine who they are and get The Lowdown where they are heading this year!
---
This story begins with two young men growing up on a small island in the Mediterranean Sea off the coast of Spain.  Christian and Alan Anadon, now known as The Mambo Brothers, call the clubbing world's capital of Ibiza home… and grew up in the shadow of greatness as sons of the owner of one of the island's prestigious locales – Café Mambo.

Today, the brothers are touring the world, producing their own music and shattering every barrier in their way toward success.  From the humble roots of sets at Savannah (Café Mambo's sister venue) to curating part of the opening season at Hï Ibiza, the Mambo Brothers know only one path forward: achieve their style of unique greatness.
In doing so, they launched the successful Mambo On Tour concept, climbed to major festival touring, and continued a rapid pace of releasing original productions.  We reached out to understand where these two amazing gentlemen are headed as they continue to take the lead in a new wave of talent rises.

Check out The Mambo Brothers' Brand New Single "Sundogs":

---
Thanks for sitting down with us, guys. First, let's ask that fun establishing question – what was life like growing up on the world clubbing mecca that is Ibiza?
It was really wonderful… it was a great combination of music, beach life, and a little bit of work in between. Life in Ibiza as youngsters really was amazing for us because we got to meet many of the incredible people and characters that shaped this electronic music industry since they all used to all hang out every day at Café Mambo.
Back then, it was like a melting pot of creative people and crazy souls, we're talking about 1995/96/97 so no mobile phones or email. All the promoters, DJ's, marketing teams from the club nights were here organizing their events and having a great time. We used to love coming to Mambo straight after school to help at the bar and hang out with those nutters. We have great memories of those times. We were the owner's sons and everyone knew us so they looked after us.
Café Mambo is a staple of the western face of Ibiza, along with Café Del Mar. What do you think those two venues do so well, aside from the amazing sunsets, that's made them so successful for so long?
Where Café Mambo is located is known as the Sunset Strip and it's where those world famous sunset can be witnessed. The success of Mambo comes from basic things really – good music, good friendly service, great food, and wow factor cocktails!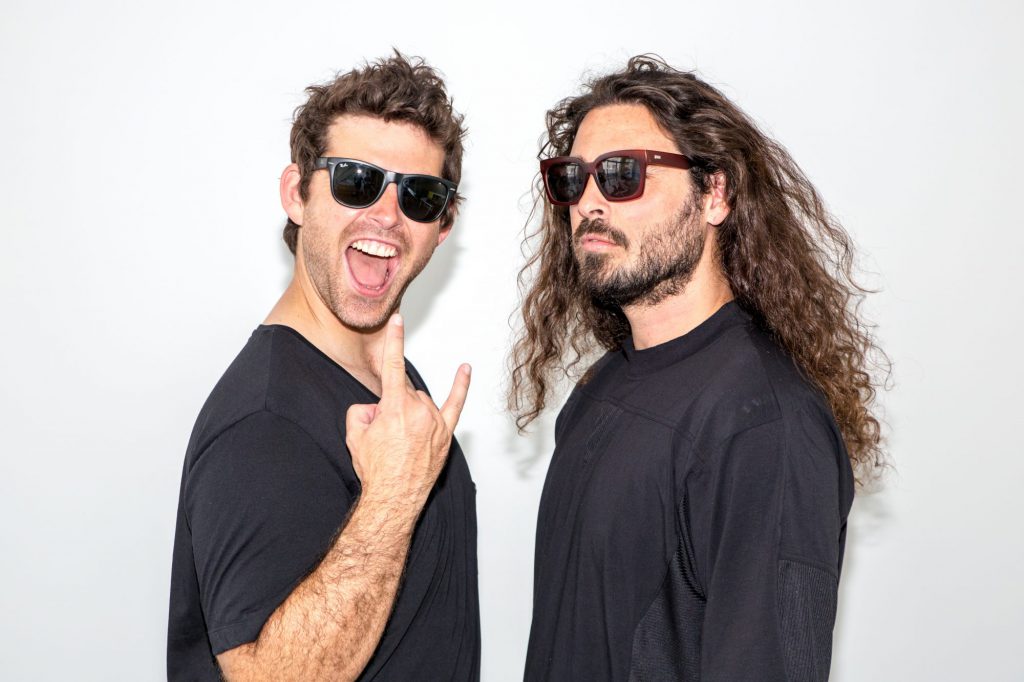 I feel a lot of people don't know that Café Mambo is a real café as well as a venue. With respect to that, if you had to sum up Café Mambo in one food or drink specialty they have, which would you pick?
We have many different dishes and drinks at Mambo as we open for breakfast at 10am and then the day rolls into lunch and dinner. But if we had to choose we'd have to go with at least one food choice and a drink and they'd be the strawberry daiquiri (it's a must!) and our famous chicken strips that have been on our menu for 24 years now. Always a winning combination, ha ha!!
Keeping with the island questions – what is your take as residents on the heavy commercialization of the island's culture? Is it losing the bohemian charm, or is this just a new course that the world market is settling into? Do you think the era of the old mega-clubs is dying, or is there something new taking its place that will bolster the musical culture the island is so famous for?
Ibiza has its place for everyone and in fact, that bohemian and charming side of the island is bigger than ever… every day you see more and more retreats, mindfulness and health related activities to do in Ibiza. The only thing is that these kind of affairs are less heavily advertised – you won't see it from a big billboard or some influencer on Instagram. You need to go looking for them and truly discover the island.
And of course, on the other side, the island's mega clubs are still very strong and offer an amazing range of electronic music, different DJs and artists.
Name one hidden gem that people often overlook as tourists to Ibiza?
Hmmm there are so many amazing spots! I'm sure if people are willing to explore a little, they'll find them 😉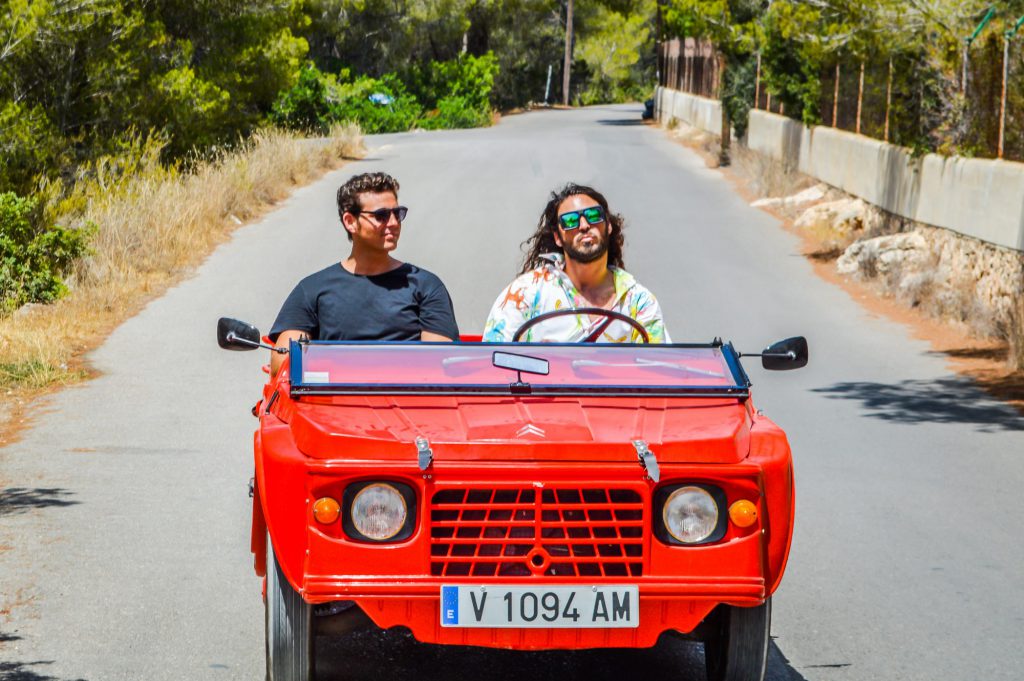 Let's talk "Momento" for a second – what drew you both to start really getting into production, and how did the exposure and success of the Toolroom release mean to you?
"Momento" was our first-ever release although we had been working on music for a few years. It all takes time to develop and we finally felt we could send our work to record labels like Toolroom. This was really big for us as it meant we were establishing ourselves as producers as we had been trying to do for long. They did a great job getting "Momento" out there and everywhere. We still get asked to play it all the time.
"Kasai" has a bit of the progressive vibe Eric Prydz is known for. What were some unique challenges with your most recent release and was there a unique story to the inspiration behind the vocal line?
Well making music is a bit of a challenge for us as simply finding enough time is tricky. We'll easily get carried away with sounds and keep tweaking every layer, stem, and effects. So we always start to work with our basic template and a lot of the same sounds to reduce time spent on looking for new plug-ins, kicks, snares, and so on.
For the vocal, we were looking for something a bit different that would still give Balearic feel. We were looking through my dad's old record collection and we stumbled across this African vocal… that's what really made "Kasai."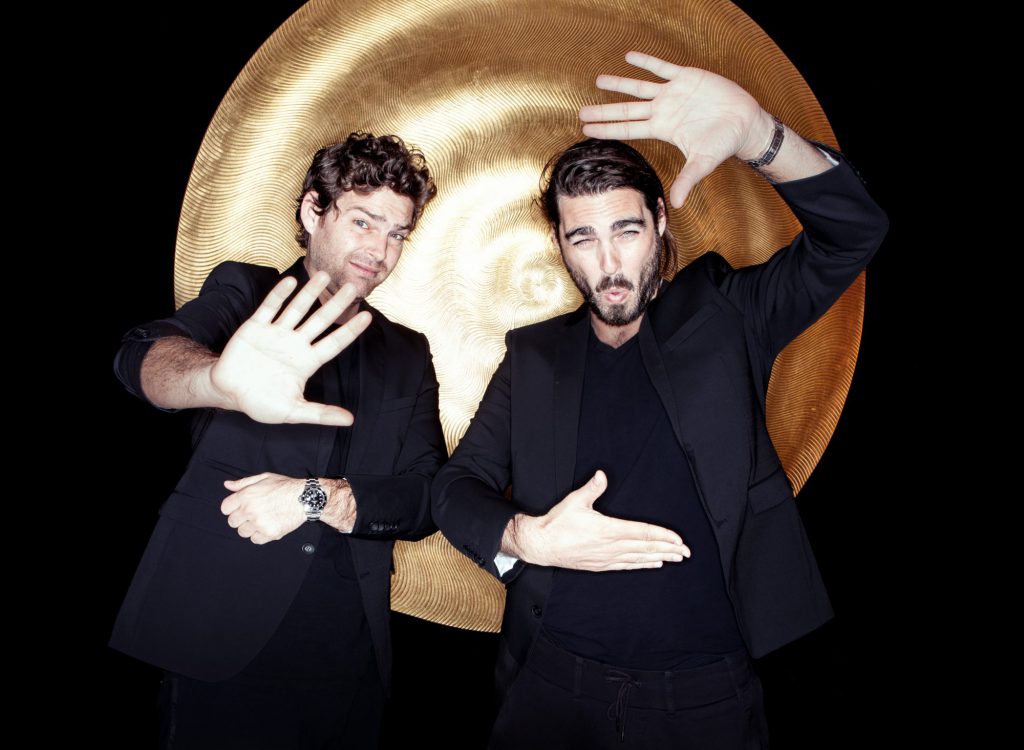 This year looks like a huge year for touring for both of you. From Toolroom Miami to WE ARE FSTVL to Tomorrowland, you've seen a huge uptick in notable bookings. From a creative standpoint, do you approach gigs differently depending on the environment, or do you find that most gigs follow a similar creative arc during your performances?
Every single gig we approach differently; we never prepare a kind of a set as we play in so many different environments. We recently played a gig in Madrid and we loved playing some proper techno bits. It was great the energy!
If you look back at the history of dance music culture, what's one aspect you'd like to see resurrected in the modern culture? For example, would you like to see more live instrumentation at performances, or would you like to see something about the crowd morph back like it was when you were younger? If not, what do you think is the strongest trait of modern dance culture that you love?
It would be nice to see a return of some of those really eclectic characters in dance music culture. I remember back in the day at the Space opening parties you'd see fashion designers and stylists looking out for the next new trends as you got to see a lot of colorful and alternative looking characters on the dance floors there. Some of them were really random. You just don't see people like that in the clubs anymore.
The Mambo on Tour concept seems rather unique to Mambo. Is it something you were heavily involved with in the past and something that will continue going forward? What was your favorite memory to date on the tour?
Mambo on Tour is going great; we've been involved right from the beginning and we hope that continues for a good while. We've been really lucky that it has become so popular so quickly and we've taken the brand all over the world, from Miami to Manchester, including some really amazing far off locations like Korea, Japan, and Bali.
Our best memory from the tours would have to be the first time we ever played together as Mambo Brothers. It was at Pacha in London and we shared the decks with our great friend Felix Da Housecat. It was a pretty amazing first-ever gig for us!
I suppose I ought to ask a follow-on to that last one! What's your favorite memory so far at Café Mambo in Ibiza?
There really are so many, but one that always comes to mind is the first time that Fatboy Slim came to play at Café Mambo. It was absolutely electric and we have never seen so many people, not just at Mambo, but on the whole of the Sunset Strip. It was mega-rammed and it was a great, great party! We sent him a picture taken from the balcony from the apartments next door and it looked crazy. He then posted it on his Instagram to thank the 30,000 people that came down! That picture was always an impressive memory for us… 30,000 ravers going crazy outside Mambo!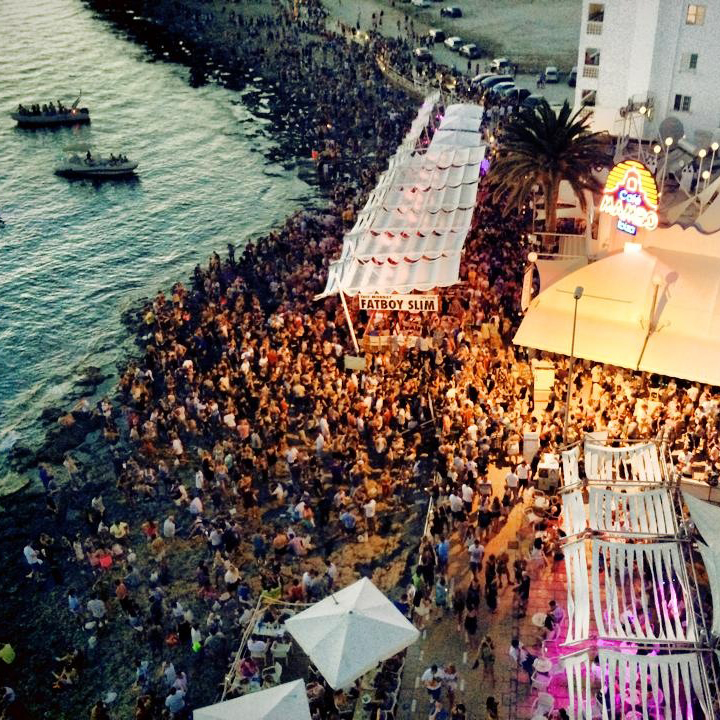 Again, thanks for sitting down with us. As a final question, is there anything specific you would like to share with the world at large about Mambo and the Mambo Brothers, or anything specific to say to your fans?
Thanks to everyone who's partied with us either at Mambo over the years, or more recently, somewhere across the globe. We hope we see you all again real soon! 🙂
---
Connect with The Mambo Brothers on Social Media:
Website | Facebook | Twitter | Instagram | SoundCloud