On May 12, 2018, Monolink will be performing his hypnotic sounds live at Flying Circus in Los Angeles!
---
Steffen Linck, a multi-instrumentalist known as Monolink, is set to perform at Flying Circus in Los Angeles, California. Monolink is known for creating music featuring a unique sound with the platform of underground Berlin techno and American pop-electronica.
Monolink recently released his new album, Amniotic, and I honestly loved it from start to finish! Each track beautifully transitions to the next with deep hypnotic beats, melodic sounds, and vocals that will transport your soul through a realm of sonic exploration. Fun fact, he did mention that Pink Floyd's Dark Side of The Moon album was an inspiration. After being enraptured by the album, I am excited to see him live again and hear these track in person.
Get ready to make memories that will last a lifetime as this event is sure to be nothing short of amazing!
Formed in 2006, Flying Circus has thrown parties around the globe and appeared at some of the hottest music events. Headed by Luca Saporito and Anthony Middleton, who together make up Audiofly, the Flying Circus event series has a history of bringing quality talent alongside a community vibe. As the pair value quality over quantity, the pop-up event series does not occur often, but when it does, it's an affair to remember. Once you attend an event, it's easy to see why fans, who are more like family, return each year.
Presented by Underrated Presents and Migration, Flying Circus has taken place in Downtown Los Angeles since 2014. This year they have a killer lineup with artists such as M.A.N.F.L.Y. (Feat. Audiofly) with an LA debut, Human Resources, and live performances by Monolink and WhoMadeWho.
Earlybird tickets have already sold out so get your tickets as soon as possible via Eventbrite!
---
Monolink at Flying Circus Los Angeles – Essential Info:
Date: Saturday, May 12, 2018
Ages: 21+
Hours: 2:00 PM – 10:00 PM
Venue Address: 207 South Broadway Los Angeles, CA 90012
Tickets: Purchase HERE
Facebook Event Page: RSVP HERE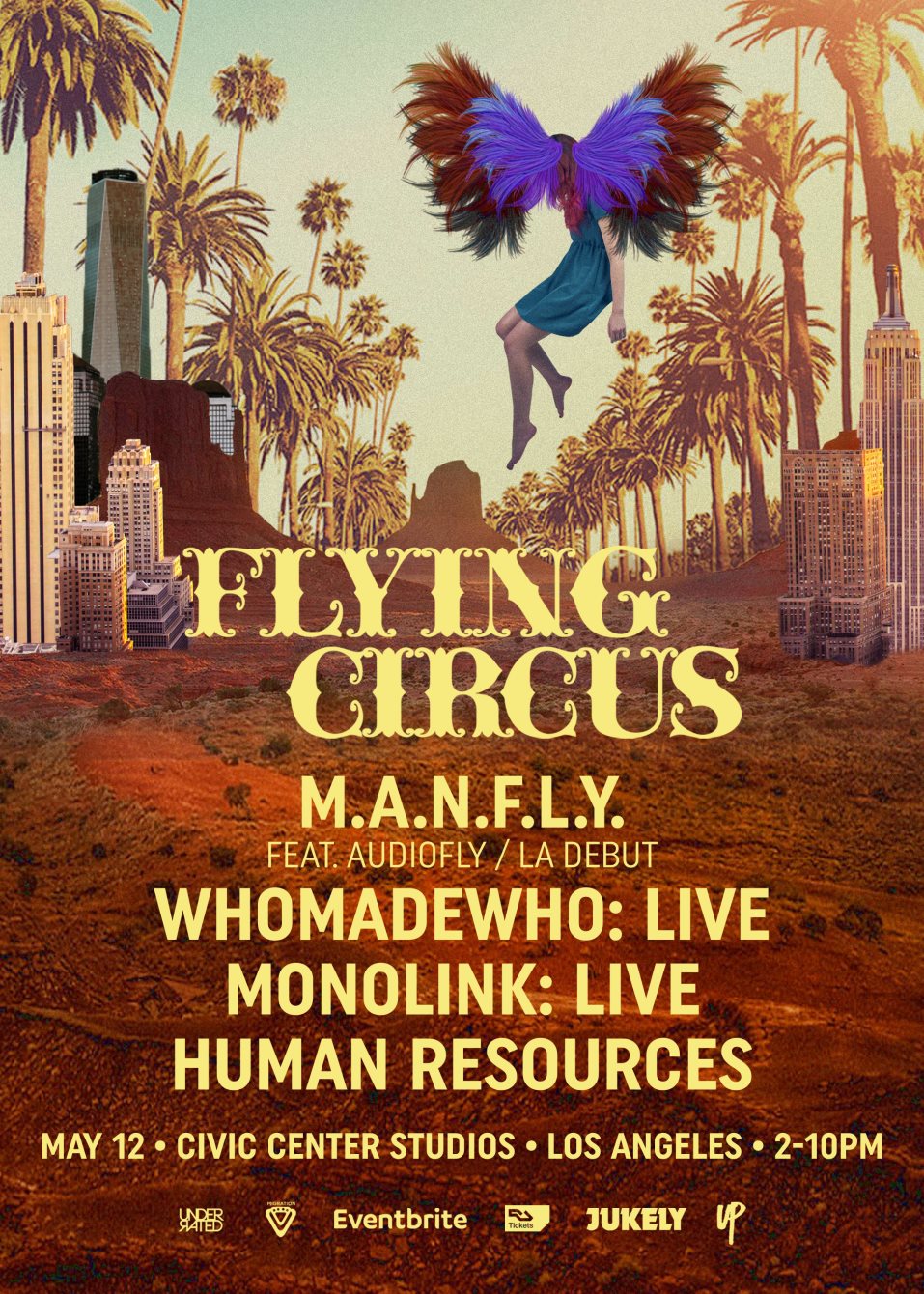 ---
Connect with Monolink on Social Media:
Facebook | Twitter | Instagram | SoundCloud | Spotify | YouTube