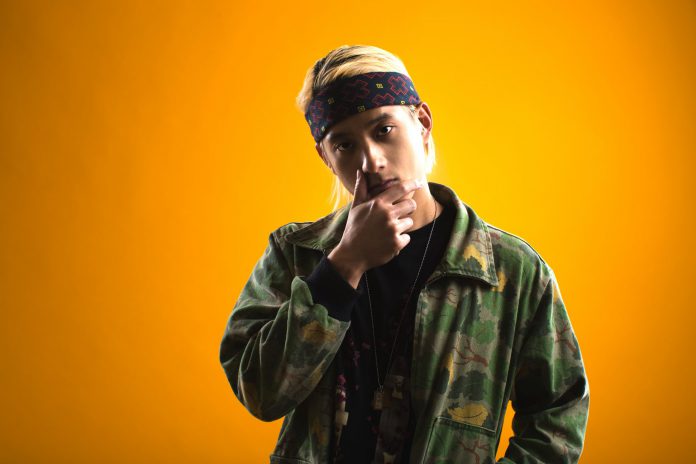 Not every artist can say that they're also a Harvard graduate, but this one certainly can. Learn more about Elephante's amazing story!
---
Tim Wu, better known as Elephante, knows what it's like to risk everything to follow your passion. After graduating from Harvard and landing a prestigious consulting job, he realized he didn't belong in the corporate world and traded in his suit for something far more his style. Now, with a successful tour and countless releases under his belt, it's evident that Wu always belonged in a recording studio, not an office building.
Elephante's music is as fabulously versatile as his own personality. From house to pop, and even some exploration into trap, there's no genre he's afraid to experiment with. His latest track, "The In Between" featuring Anjulie, is a perfect example of this. With it poppy lyrics and trap bassline, the song pulls all the best elements from both genres, seamlessly combining the two just as Wu has done with his own talents in his life.
Smack dab in the middle of his busy touring schedule, we got the chance to chat with Elephante about his unique story. Read on to learn more about the origin of his name, thoughts on developing his "sound", and more!
Stream 

Elephante – The In Between (feat. Anjulie) on SoundCloud:
---
Hi Tim, how are you doing today?
I'm fucking great. 🙂
You were a Harvard graduate with a job in consulting before turning to a career in music. What would you say was the final deciding factor in quitting your job to pursue music?
There wasn't one final factor, I had just gotten to the point where I couldn't take it anymore. I kept thinking I would wake up one day and I'd be 40 and hate myself for never giving music a shot, so it eventually was like well why don't you just do it.
Who were you most afraid to tell that you quit your job? Was everyone in your life supportive of your decision to pursue your passion?
At that point, I didn't care what anyone thought. I was basically in a cave all day working on music, so I wasn't really taking anyone else's opinion into consideration. Those closest to me were super supportive, but they also probably thought it was maybe a phase. My mom was great. But there were also those "friends" who were like "oh that's nice" and never showed up to a show or did a single thing to support.
When did you come up with your stage name, Elephante? Would you say your stage persona reflects a different side of you than you've previously been able to show?
I can't remember exactly when, but it was around when I first moved to LA. "Elephante" is all about embracing who you are and who you want to be – I've always naturally liked to perform, but Elephante has definitely done some stuff that little Timmy would be a little nervous to do.
Your music mostly falls under the realm of house, but you're also known for your genre-defying tracks. How did you decide on your "sound" and what elements of it can we expect to continue hearing from you in the future?
It's funny, I don't think you ever really consciously "decide" on your sound – it's something that just happens. You spend all these years working and trying to find that sound, but in the end, it's never exactly what you intended or thought it'd be when you set out. I started off just trying to copy sounds and artists that I loved, and of course, I wasn't able to make things exactly the same.
In my failure, I found out my own ways of doing things and sounds and styles that I liked. I think it was a shoot for the stars, and even though I didn't get there, I landed somewhere on Jupiter, kind of thing. The most important thing I've learned about creativity is that you can't dictate a direction and decide what to do in advance – that's how you make shitty, hollow music. You gotta just do what feels good and follow your instincts and just keep doing the next cool thing, one sound and drum at a time.
You've mentioned that for your track with Nevve, "Catching On", both of your managers were the ones who set you up with each other but your connection was instant. Can you tell us more about that connection and what it was like working with her?
Whenever you work with someone for the first time, there's this usually this awkward dance of "what do they like? Are they into this idea? How do I tell them I don't like the idea they just threw out?". With Nevve it felt totally natural from the very beginning like I had known her forever, and we were instantly on the same level creatively.
Even when we disagreed on an idea, it was never personal and we'd come up with something even better soon after. I totally lost track of time – I blinked and it was a few hours later and we had written the whole song.
"Come Back For You", has some really emotional lyrics. Can you tell us more about the meaning behind them?
To me, CB4U is all about that youthful swagger bordering on arrogance. It's about thinking you can fall in love, leave it behind, and return to it later without a hitch. It's about thinking the dice are always gonna land on sevens, and that no matter the odds, you're always able to come out on top and come back and swoop up the girl (or boy) off their feet and make it all perfect.
As an artist with plenty of remixes in your collection, do you approach these differently than the originals you produce or do you build both from the ground up?
They both start with the same approach to figuring out what's the anchor of the song – whether it's the vocal, a bass line, a synth riff, whatever. With an original, the whole world is your oyster, but on a remix, the main path is already somewhat set. And on the remixes, you want to try to honor the original, but you also want to put your own spin on it, and it's a bit of a balancing act.
Finally, have there been any moments that are so surreal that the pre-quitting your job version of you wouldn't have believed them?
Yes and no. On the one hand, every single instant of my life is surreal – I get to make music for a living? People pay money to come watch me play? Are you kidding me?
On the other hand, me from 5 years ago was so crazy, so arrogant to believe that I, with no experience, no connections, nothing but hunger, could somehow make it. I had no idea what I was doing, and certainly no conception of how far I had to go, but somehow had this insane faith that it would all work out.
I sometimes look back and think man, I was so naive and DUMB, but I do think that you need that part of you that fundamentally believes that you can do it, against all odds and logical explanations.
---
Connect with Elephante on Social Media: 
Website | Facebook | Twitter | Instagram | SoundCloud