Learn about Austin-based artist GunFight as he discusses his inspirations, a battle with addiction that has led to five years of sobriety, the Paramount EP, and more!
---
Hailing from the great state of Texas, Brett Stovall, aka GunFight, has made some serious moves in the scene with his unique, alternative stylings. Not just your typical producer, he has found success through dedication and hard work both in the studio and behind the decks at shows. Aside from his skills behind the decks, he also strives to bring light to the struggles that he faced early on in his career so that others may avoid encountering similar situations.
Coming off the release of his recent EP Paramount which was a solid followup to the Rouse EP, it is clear that GunFight is taking no prisoners on his journey to superstardom. Looking for some insight into his history as an artist, the music that he is currently creating, and what the future brings for him, we sat down for a quality chat. Listen to his exclusive guest mix below and read on to learn more about this rising star!
Stream EDMID Guest Mix 113 || GunFight on Mixcloud:
---
Who were the first artists that drew you into the electronic music world, and when did you decide you wanted to pursue a career in music?
One of the first artists that got my attention was Fatboy Slim. His music was being played on the radio a lot at the time and I remember being blown away by the sound of the drums and vocals throughout his songs. From there one of my friends introduced me to the global underground series and I started collecting every mix that I could find.
Shortly after that I purchased my first pair of turntables and would visit the local record store in Dallas every week to buy new music. It was then that I noticed flyers for events however at the time I was too young to attend so I started hosting parties in my mom's garage for the kids in the neighborhood. Now thinking back, I feel like that time was the pivotal moment when I decided to pursue a career in music.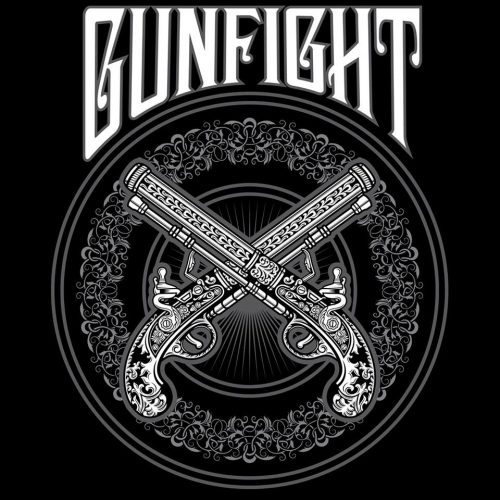 Your sound is definitely unique and draws from a variety of styles, who would you say has been your biggest influence on the music you make?
Thank you. I write my songs based off of life experiences. Both my own and people who I have crossed paths with on this journey. When I first started this project I was heavily influenced by melodic bass music. However, as the years progressed I began to experiment with bits and pieces of different styles that I felt resonated with me and could still be relative to someone who hasn't heard my songs before.
In my experience influence comes from a lot of other genre's outside of the electronic music realm. Hip-Hop has been a main source for me lately. All of the expression it possesses is powerful and there is some angst to the new generation of it that I find appealing.
Having released the massive Paramount EP late last year, what was the production process like and did it differ from your previously released Rouse EP?
Definitely, when I was writing the Rouse EP I was in a very dark place spiritually and mentally. I was listening to a ton of rock music and at the time and it felt like I was facing a mountain that I did not know how to climb. I would write music all night and during the weekends. When I would go out it felt like I was wasting time so I stayed in a lot to finish that EP.
Once I released Rouse I felt a huge weight had been lifted and I was able to move on from whatever I was going through at the time. I took about a month off from writing. Went on a quick vacation. Listened to a ton of music, watched several YouTube tutorials, upgraded and added some new plug-ins. Then decided to start writing Paramount. Only this time I was in a much better place, more confident with my songs and really worked on crafting my brand into something I was proud of.
Five years ago you decided to become sober and change your lifestyle up, can you speak to that experience, why you decided to make the change, and the biggest struggles you've overcome since making that decision?
Right. In my experience, 5 years ago I was playing 4-6 shows a week. DJing multiple sets at festivals, headlining shows in different states and opening for a lot of the major shows locally and regionally. I was using drugs and alcohol to keep up with the schedule and keep the energy going to pour out during my DJ sets.
After a while, I kept getting booked to play a certain style of music to fit the event and was being labeled as someone who knew a lot of the right people but lacked in production skills. I was stuck and that put me in a deep depression. I knew what I had to do to level up but didn't know how to manage myself properly and take the time to get educated on production. I became very insecure so I turned to drugs and alcohol as a solution. I would use right before my sets and on stage.
At this point, I was a full-blown addict and was using drugs from the moment I woke up until I passed out. I was unable to leave my bed for days at a time and if I did I would get into car wrecks and started getting arrested a lot. I was missing gigs, isolated from my friends. Had promoters, club managers and owners telling me I had lost it and it would never get better. I was at rock bottom.
Then treatment presented itself as an option and something inside of me said to go. Treatment for me was a humbling, awakening experience. It was my first time sober completely sober since I was 10 years old. There I learned how to live free from addiction and start walking a new path. During that time I knew I wasn't done with music but was still deciding what direction I wanted to go with it.
After treatment, I went to California and visited a few clubs and festivals. I learned to live in the moment, was listening to the music sober. Taking it all in and understanding an artist showcase on a whole new level and beginning to learn more about production as well. At that time is when I started producing music as GunFight.
A few months later I returned to Austin. This was a big struggle for me, being in the bars and clubs there was hard at first. Triggers were everywhere. It took some time but eventually, I felt comfortable enough to play a few shows in Austin and around Texas. I still have to check in with myself and make sure I'm grounded and have people with good intentions in my inner circle. However, after 5 years of sobriety, I can now say that I am happy again. So grateful to be alive and that I did not give up!
If you could go back to the beginning of your career and give yourself one piece of advice, what would it be?
It is okay to ask for help.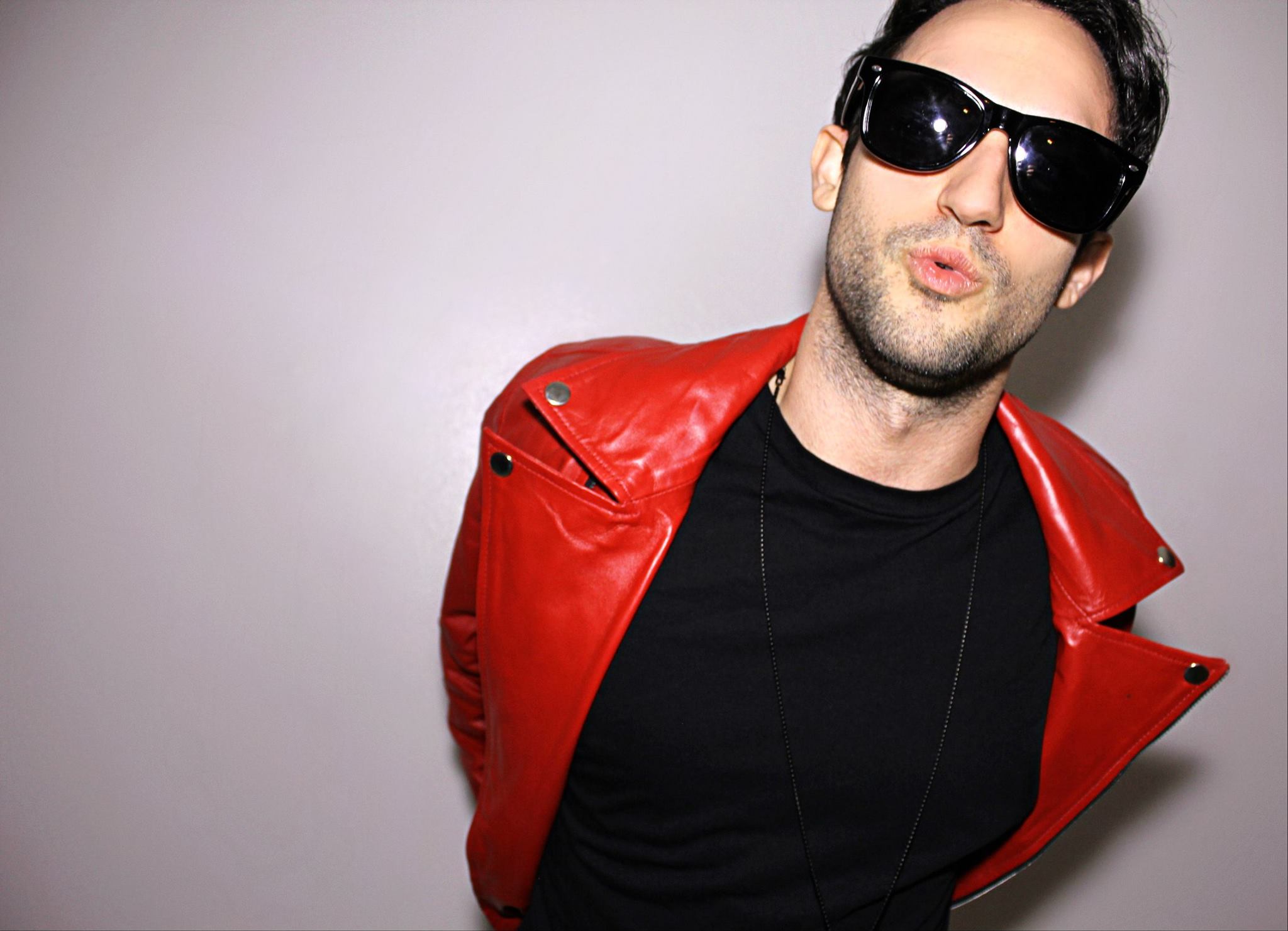 As a city known for its music, how popular is the electronic music scene in Austin right now, and if we're visiting the city where should we go to check out some beats?
The city of Austin has been going through some growing pains as most of the bigger capacity venues have been closed for a while now. However, the downtown area is where you can find a lot of electronic music events. For the most part, all of the venues are downtown within walking distance from each other.
There is the Red River District that hosts a lot of the bass music and alternative events. East 6th Street has a venue called Vulcan Gas Company that hosts some of the major electronic events. West 6th Street has more a Top 40/EDM establishments. 5th Street venues in the warehouse district host house music events and techno music after hours.
Where is a dream festival or event that you'd like to play in the future?
I have been experiencing this recurring dream of performing at a festival… Not for sure which one it is but, hopefully, it's something rad like Coachella.
If you could only listen to three artists from any genre for the rest of your life, who would they be and why?
Tupac – For when I need the motivation to keep going.
Highly Suspect – This band got me through some tough times and its one of the few bands that I can listen to their entire albums and enjoy every song on them.
Daft Punk – Because, Daft Punk.
What is in store for fans of GunFight in the coming months? Are there any shows or new releases that we can look forward to?
Yes! My next EP drops May 11! Its called Herculean Waves and for the first time, I am collaborating with singers and rappers to add new elements to my songs! Along with working on a follow-up EP that will be something completely different from anything I have released up to this point. Plus singles that will be releasing throughout the rest of the year and releasing the 2018 collection for the online merch store soon at gunfightmerch.com.
Finally, which toppings make up the perfect slice of pizza?
All veggies — No meat!
---
Follow GunFight on Social Media:
Website | Facebook | Twitter | Instagram | SoundCloud | YouTube