With a house music sound that's all his own, Australian house music artist Needs No Sleep is one you'll want to get to know.
---
Australian house music artist Needs No Sleep is putting out some seriously innovative music, and if you haven't heard his unique sound, well, now is the time to rectify that. Seamlessly fusing tech house, g-house, and bass house influences with vocal tracks that will get stuck in your head for days, he's garnered support from some of the biggest forces in the house music scene, and it's not hard to see why.
Although Needs No Sleep previously played music under another alias, his new project has been generating some major buzz. His new track, "Black & Blue" with ZESKULLZ and vocals by Mikey Ceaser, is out now on Homerun House, and it is a peak hour banger with an unforgettable bassline that will have you dancing the second it hits your ears.
With a ton of new music on the horizon and some big-time artists in his corner including Don Diablo, Cut Snake, and more, Needs No Sleep is heating up–and that's just the beginning. Listen to his exclusive guest mix below and get to know Needs No Sleep!
Stream EDMID Guest Mix 109 || Needs No Sleep on Mixcloud:
---
For our readers who might not be as familiar with your sound, can you talk a little bit about your style and how you combine tech house, g-house, and bass house for your own unique flavor?
Guys like Malaa really set a good example of the sort of sets and music I'm about: high energy rolling basslines with great drums! It's about having the crowd dance to a groove without them even realising they're dancing.
You've said that you previously produced music under a different alias. What drove you to set off on a new endeavor under the name Needs No Sleep?
As cliche as it sounds, my trip to Ibiza in 2016 was what made me want to delve into the more underground side of dance music. Being immersed into the scene over there and seeing how well this style of dance works was amazing, truly life-changing experience and I recommend it to any dance music enthusiasts wanting to experience something stimulating.
"Black & Blue", your new track with ZESKULLZ, is a serious heater with an incredible bassline. Can you tell us about your thought process in creating the tune?
Funny story to this one: I was playing a gig one night and got a really good reaction to a couple of tracks I was playing. When I got home I went straight to my studio and started writing a track that was inspired by those that I had played that night and by the sounds that they encompassed. The result was the instrumental of "Black & Blue". ZESKULLZ & Mikey Ceaser then jumped on board and helped deliver the vocal that you now hear on it today.
A lot of your tracks have some absolutely next-level vocals in them, including "Won't Stop," "Don't Trip," and "Trashed." How do you find such fantastic samples, and how do you go about building tracks that fit them so seamlessly?
Thank you. "Won't Stop" is actually my own vocal I recorded in my studio. "Don't Trip" is done by a Sydney-based vocalist that a friend introduced me to and "Trashed" was done by someone who I work very closely with on many different tracks. I have a great pool of talent around me that I have access to and am able to work with, although I'm also able to get the job done myself when I come up with an idea and want to record it.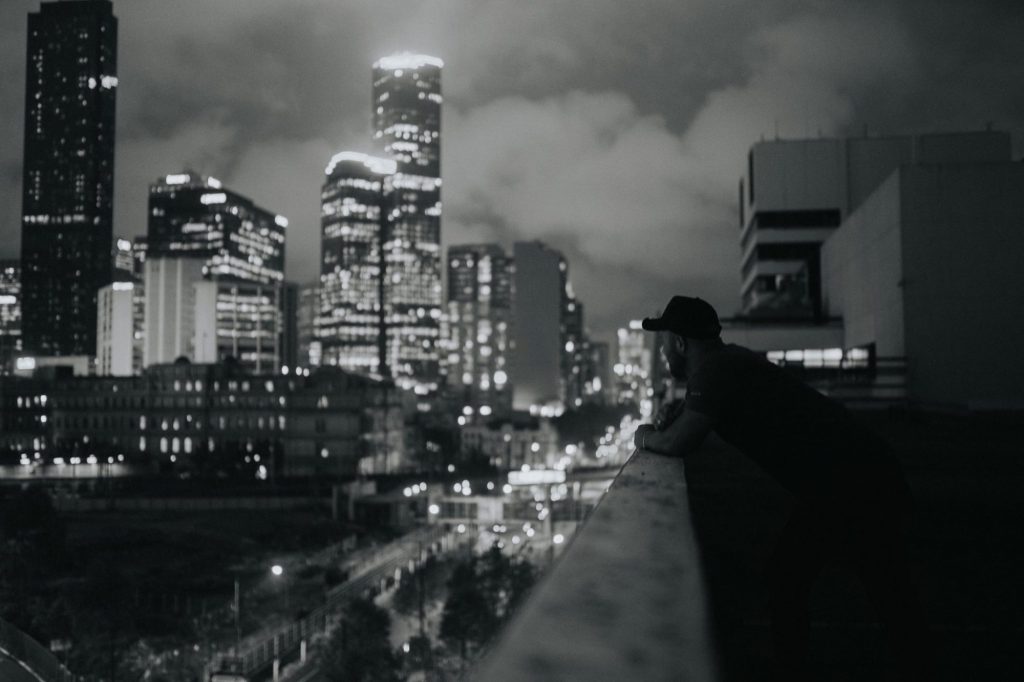 Are your tracks like children and you love them all equally, or do you have a favorite (or two) that really stands out amongst the records you've produced?
For a track to get released by me it means it has gone through rigorous testing by me and my team. I spend hours carefully in the mix down phase making sure everything sounds as good as it possibly can. I love all my tracks equally, even the ones that aren't officially released and are just ideas on my computer. However if it has been officially released it means I've spent many more hours carefully ensuring its the best it can possibly be as once its out there, it is out there for good.
You've collaborated with quite a few artists including "Trashed" with Sebastian Bronk last year. Do you have any artists that you'd absolutely love to collaborate with in the future?
Guys like Shiba San and Malaa would be on my all time love to collaborate list, but also legends like Dillon Nathaniel and Billy Kenny I would love to work with. I hope to make that happen in the future.
You've been garnering a great following in the house music scene, with artists like Don Diablo, Tiesto, and Cut Snake playing out your tracks and outlets like Triple J taking notice of your work. What has it been like to get recognition from such major players?
It always feels great, it means the stuff that you are putting out is hitting the right chords with some of the biggest players in the game. It also means the quality of your work is of that high benchmark which is essential to maintain.
What has it been like coming up in the scene in Australia? Where do you love to play, and what things about the scene Down Under make it a unique place to make music?
It's been great, some of my fondest memories come from going out to festivals or club nights in Australia, so to say I've been lucky is an understatement. I wouldn't change a thing about my journey so far.

Do you have any big plans for 2018 that you can share with us, such as any new releases or major shows coming up?
I currently have an enormous amount of music on my computer that I am wanting to get out, so the focus of this year will be collaborating with the right labels to get these tracks out for everyone to hear. I do already have my next two releases locked in and you can listen out for those in April and May.
Final question – if we got the budget together and made a movie about your life, who would play you, and why?
Haha that's a story for another time in itself, but what I wouldn't pay to see that! Probably Russell Brand in his Get Him To the Greek persona.
---
Follow Needs No Sleep on Social Media:
Facebook | Twitter | Instagram | SoundCloud