This year, Insomniac bestowed the EDC Charity Week Initiative upon the Las Vegas Academy of Arts!
---
The Las Vegas Academy of Arts (LVA) got an exciting surprise this week when Insomniac revealed that the proceeds of EDC Charity Week would be donated to their high school. Rich Thomas, Vice President of Content & Culture with Insomniac, visited the school to give them the good news at a celebratory ceremony this past Wednesday. LVA is a revered high school in both arts and academics, with 1,700 students practicing dance, music, theater or the visual arts in addition to their academic studies.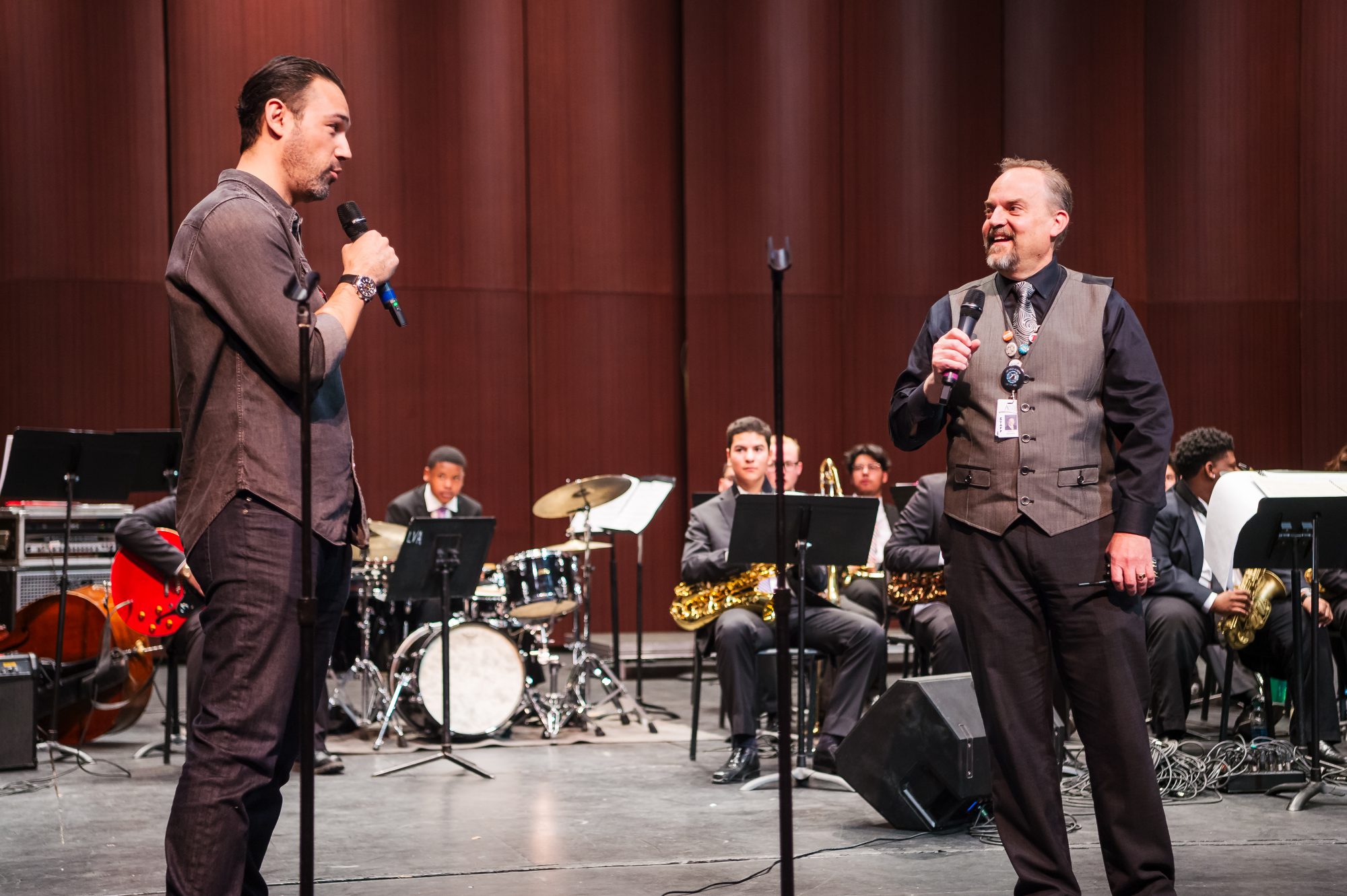 Insomniac has raised $1.2 million for Las Vegas charities since 2011, in the past donating to organizations like Culture Shock Las Vegas, The Shade Tree, and Boys & Girls Clubs of Southern Nevada. Through their donations, they hope to foster art and creativity in the community of Las Vegas, the city that has been home to Insomniac's crown festival, EDC Las Vegas, since 2011.
The EDC Charity Week Initiative raises money in a variety of fun and exciting ways, giving fans the chance to bid on once-in-a-lifetime experiences with some of their favorite electronic artists. EDC Charity Week 2017 experiences included a helicopter ride with Above & Beyond, dropping the first track at kineticFIELD, proposing on stage during Kygo's set, and hanging with Pasquale Rotella on the SkyDeck at EDCLV. Needless to say, these could be some of the most memorable experiences of your life. I can't wait to see what this year's offers will be!
We were so impressed by the Las Vegas Academy and all the dedication and passion these students have for their art. The entire school community fosters an environment of positivity, acceptance, and creative determination, and we're honored to help further their careers in the arts with the funds raised from our fourth annual EDC Week Charity Initiative."

– Pasquale Rotella
---
Connect with Insomniac on Social Media: