The Live Nation Festival Passport will once again change up the festival game in 2018 and we are more than excited to have another chance!
---
Update April 9: Today, Live Nation announced the pricing and on sale dates for the upcoming edition of the Festival Passport. Aside from the GA edition, a new VIP version has been announced as well. The GA edition comes in at $999+fees and the VIP edition will be offered for $5,000+fees.
If you were a lucky inaugural passport holder, there is a special Verified Fan Presale for you. Register by this Thursday, April 12, via livemu.sc/Presale and you'll have a one-hour window at 7AM PT on April 17 to renew!
Not an inaugural passport holder? The remaining Festival Passports will go on sale April 17 at 8am PT, and the same registration is still required by April 12.
Curious about the list of festivals offered in the Festival Passport this year? Check out this graphic that has the festivals available for GA Festival Passport Holders listed out or you can visit the list directly at www.livenation.com/passport/fp/details/.
---
Last year 800+ lucky festival attendees were able to purchase the Live Nation Festival Passport with access to over 90+ festivals world wide. The passport put you on the guest list for any Live Nation festival, including festivals like the Electronic Daisy Carnival (both Vegas and Orlando), Lollapalooza, Bonnaroo, Austin City Limits, and so many others.
Speaking as a Festival Passport holder from last year, I can definitely say that it was worth it. The cost of the first passport was just over $800 and offered GA access to so many festivals I was already planning on attending. Additionally, the community that surrounded the passport was a unique entity in and of itself. Live Nation started a private Facebook group for passport holders where they gave us updates, meet up times, and information concerning ticket pick-up.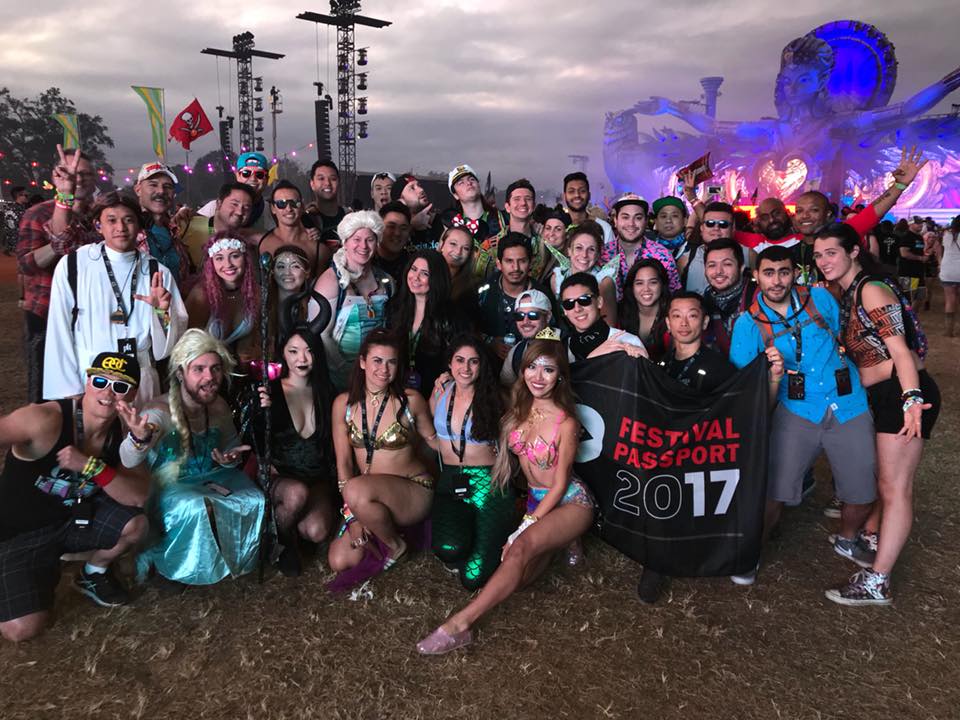 The Festival Passport family was welcoming and understanding, a very special group of individuals
I was only able to meet up with the Festival Passport family a couple of times, but each time it was a welcoming community that helped each other. I saw shared lodging accommodations, flights, and other travel arrangements all done in connection with the passport. We all had access to the festivals and needed to get there so it made sense to connect with each other.
While the passport definitely had its share of hiccups its first year, Live Nation took all the feedback very seriously. They offered an open forum at Austin City Limits to ask questions and that is where they first told us of the 2018 return. They also did a follow up survey to get a better idea of how they could improve the experience. It was a wild ride last year and I can't wait to do it again!
Be sure to sign up for e-mail updates about the 2018 Festival Passport!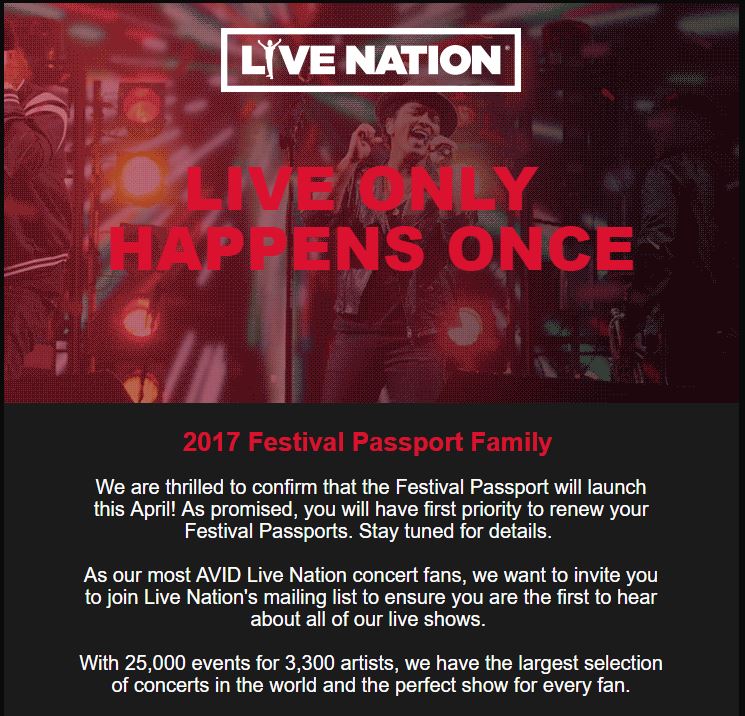 ---
Connect with Live Nation: