ATHRS is ready to take over the world with his unique fusion of electronic and pop-punk sounds!
---
While he may have started his career in music as a pop-punk rockstar, ATHRS discovered his passion for all things electronic and found a perfect way to blend both worlds. Whether he's taking the stage in a solo acoustic session, with a full band, or spinning a set behind the decks, ATHRS is ready to take over the world with his infectious sound.
Drawing influence from different artists ranging from Blink 182 to Adventure Club, his releases like "Do Not Disturb" and "Passenger" have already gotten the attention of tastemakers. With an upcoming EP dubbed Pop Punk Is Dead on the horizon this May, we wanted to sit down to chat with ATHRS to get his take on the scene, his work, and more!
Stream EDMID Guest Mix 108 || ATHRS on Mixcloud:
---
Describing your sound as "Electronic Pop Punk", who were some of your inspirations as an artist and what led you to develop this style?
I was raised on straight rock n roll, AC/DC was my favorite from a young age, mostly due to my father. I was eventually introduced to punk rock and pop punk by a friend, which led to a love of Blink 182, Green Day, My Chemical Romance, All Time Low, Sum 41, Fall Out Boy, A Day To Remember, etc. It's battle between Angus Young (AC/DC) and Frank Iero (MCR) for my favorite guitarist. Watching TRL and MTV before school every day, I was fascinated. I love anthemic, theatrical, massive performances that just blow your mind.
In my teen years when I was exposed to electronic music, I was instantly entranced by the insane amount of energy coming from the speakers, I had never heard anything like it. After attending my first Ultra in I believe 2012 and witnessing the LED Walls, fire cannons, CO2 explosions, and just the crazy amount of people in one place going off, I was hooked on the energy. It's like watching AC/DC "Live at Donington" or something, the spirit of rock n roll is there and it's incredible.
I remember watching Justice with their wall of LED Marshall amplifiers. Mindblown. I had already played guitar forever and played in bands in my hometown and basically felt that rock music was missing the huge energy you can get with electronic music. The sub just hits way harder than a bass guitar, ya know, its technology progressing.
However electronic music vastly missed out on the emotion, vulnerability, storytelling, and human touch of lyrics, frontmen (and women, cough Hailey Williams cough) and live sound. So I set off on a mission to combine all of my passions into something really larger than life that can grab your soul with words, while simultaneously sending your body into an uncontrollable frenzy. I want to make you feel and relate when you're listening in the car, and riot when you're in the crowd. It was a natural progression.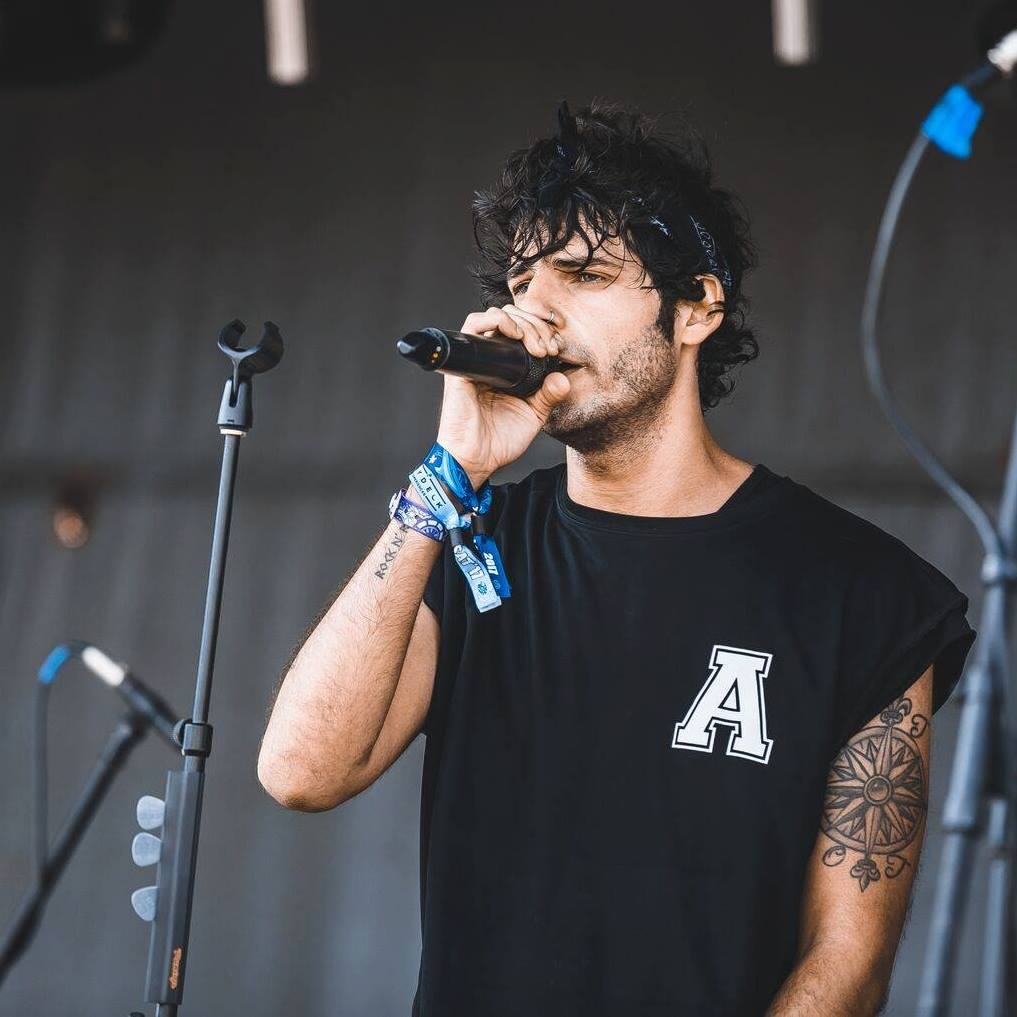 Your track "Do Not Disturb" is an upbeat tune with producer Christian Alexander. How did you two come to work together on the tune, and did you approach this track any differently than your previous releases?
I met Christian through mutual friends. We share a love for bands like Fall Out Boy, Yellowcard, and the like so we vibed. He sent a couple of piano melodies and the beginning of DND really stuck out to me for some reason. Basically chopped it up and wrote the words over it, sent it back for the drops to be created, and such.
I think something really special happened when we made that song though. It's definitely more of a pop/EDM tune than the majority of my music, some tropical sounds in there, via his production, but I think the song is very honest, relatable, and vulnerable. Something people can relate to. It's a very special song to me.
Let's talk about your upcoming EP, Pop Punk Is Dead. What has the production process been like for the release, and do we have an official date yet when it will drop?
Pop Punk is Dead, I believe is the first steps into what ATHRS truly is, and will be in the future. I write the songs on guitar first with the vocal. They are songs before anything else and the words are the main focus for me. From there I drop it into Ableton and just go in. Experimenting and trying to build something huge, and different, combining sub basses, razer synths, editing the guitars, and creating drums.
Once I have my productions where I want them, I bring them to Pig Pen Recordings with the homie Ken (KC Gilmore) for final mastering and any extra idea that we can cook up. Ken has recorded punk and hardcore bands his whole life and produces really sick bass house tracks that slam… hard. So when we met when he mastered "Do Not Disturb", I knew I wanted his touch on the record.
As far as the production, the goal has always been to create something massive, and different from your everyday track… something nostalgic as well. I believe Pop Punk Is Dead is set for release in May. I've never been more proud of a set of songs and am really truly honestly ecstatic to share what we've made.
The title of the EP makes a pretty bold statement that the Pop Punk genre is dead. When do you feel it truly died, and what do you think led to its demise?
I want to make it clear, that there are some bands killing it right now that I love dearly, Neck Deep, State Champs, Waterparks… to name a couple. Is there hysteria over the genre right now though? No. Can I walk up to a random passerby and talk with them about the music I love from modern pop punk bands? No. It's sort of a pocket that lives in its own space currently.
I think this has mainly to do with the progression of technology and lack of innovation by bands in the space. And with events like Warped Tour ending and not much press on the genre, I fear for its future. Subs hit harder than a bass guitar and can incite more movement in people. Simple. Electronic and Hip Hop culture has openly embraced streaming, YouTube, singles and the internet as a whole, whereas most rock/pop punk etc. has not.
On top of that people have shorter attention spans than ever before, many will not listen to the words of a full song and feel and relate to what they're saying. Many will also not take the time to pick up a guitar, or drums, or keyboard, and put in the time, dedication and practice that it takes to master their craft, and that's something that I hope to really influence change honestly.
I also take issue with most pop-punk lyrical content being generally sad as fuck. Sadness has its place in music of course but why all the time? Why does hip hop get to be the only badasses? I want to take on the genre from a different vantage point. Pop Punk is more than music to me. Pop Punk is youth, freedom, motivation, and honesty. Pop Punk is important to me, and I believe it needs revitalization and to be spread to future generations. Innovate or die.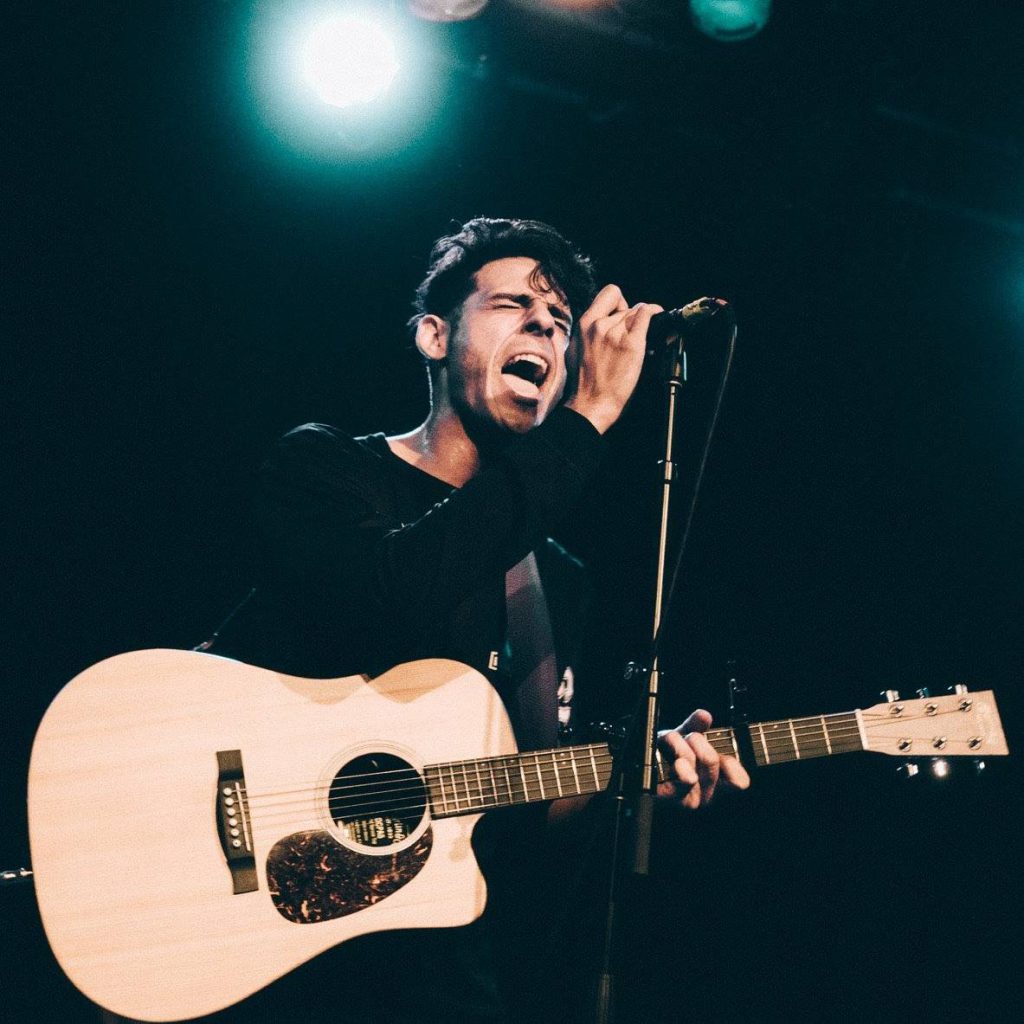 Over the past few years, there has been a serious increase in the number of live instruments used in electronic music. What are your thoughts on the rise in live instruments in the scene?
I think it validates what I've been telling my friends for years! It's awesome. I love Disclosure's live show. I love The Chainsmokers live show on the Memories Do Not Open tour. I love Illenium's approach and dudes like Sullivan King are killing it. Ookay has a cool live show now. All the way to "rappers" like Post Malone pulling out an acoustic for a Nirvana cover.
A lot of festivals are more eclectic now too. Like Buku this year was A Day To Remember, Borgore, Alison Wonderland, MGMT… can you get any better? I think our generation is very nostalgic right now and people have missed real emotion and the music is coming around and reflecting that.
With much of 2018 still on the horizon, what can fans expect from ATHRS in the coming months?
A whole lot of electronic pop punk. Guitar spins, heavy drops, sing-along choruses. Just doing what I do man. Lots of videos to come, lots of new music, I actually have some collaborations coming I'm really excited about. More than anything I'm excited to get out there and play shows. I think that's where the point really gets driven home.
Where is a dream festival or event that you'd like to play in the future?
Lollapalooza is a huge one for me. Since I lived in Chicago when I was young. That would mean a lot. I think to play Reading & Leeds in Europe would be really special.
In the future, I envision a multi-genre festival of epic proportions. The wildest pyro, massive stages, and a super eclectic mixture of rock/pop punk, electronic, hip-hop. A place where the rock and roll spirit is really alive. Maybe it hasn't been created yet.
If you could only listen to three artists in any genre for the rest of your life, who would they be and why?
That's a tough one! I'll go with Blink 182 for the humor and punk feel. My Chemical Romance cause they're theatrical and an overall ridiculous band in every way, and  Adventure Club. I just love their songs and sets and they've been a mainstay for me since I started listening to electronic music. I have great memories with their music. …Can I throw Kayzo in there? I've been rocking him lately nonstop!
Finally, which toppings make up your favorite slice of pizza?
Yo… Kosmic Karma from Mellow Mushroom. It's like a pesto pizza with feta spinach and tomatoes…so fire. 10/10
---
Follow ATHRS on Social Media:
Website | Facebook | Twitter | Instagram | SoundCloud | YouTube