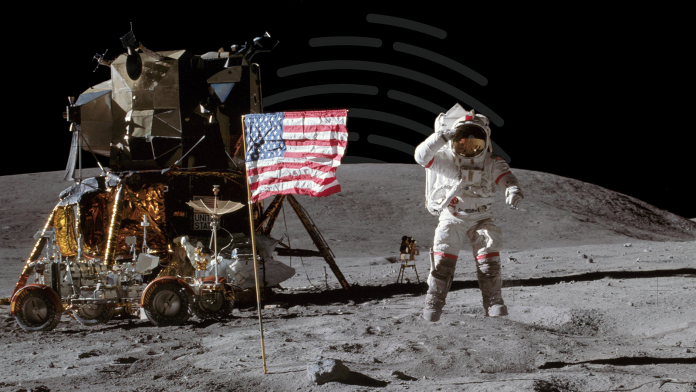 Welcome to The Landing, EDM Identity's weekly post highlighting fresh tracks you may have missed!
---
Since the introduction of streaming sites and mediums like Bandcamp available for artists to release on, new music is hitting us faster than ever and the abundance of releases can almost be overwhelming. We know that it is a difficult task to keep up with every artist, so we're here to assist you with some gems that "land" in our inboxes. In every edition of The Landing, we intend to highlight some tracks that you may have missed, or perhaps shine a light on new music for you to fall in love with.
This week's edition of The Landing features fresh tracks from Cedric Gervais, Tweekacore & Darren Styles, Black Tiger Sex Machine, MBX, SLANDER, What So Not, Styline, Boombox Cartel, Jason Ross & Fiora, and Ferry Corsten & Paul Oakenfold!
The Landing || February 25 – March 3, 2018
---

Cedric Gervais brings it back to his house music roots with the super sexy "One Night."
Cedric Gervais – Facebook | Twitter | SoundCloud
Grammy award-winning DJ/producer Cedric Gervais is back this week with "One Night," and it's a silky smooth house music tune with a distinctive bassline that is super sexy and full of soul. The tune marks a bit of a departure for the Delecta label head, who had this to say about "One Night":
"I've been dissatisfied with a lot of the new music i've been checking out as of late and found myself looking to the past and listening to the music I used to play early in my career. In fact, some of these records have inspired me as a producer in the studio. "One Night" was created with this mindset – a nod to my past while maintaining a vibe that i can drop in my current sets."
Gervais is currently on tour across North America, so you'll have plenty of opportunities to catch him in cities like Chicago, Denver, New York, and Las Vegas. Give "One Night" a spin below!
---

Tweekacore & Darren Styles just dropped a certified "Partystarter"!
Tweekacore – Facebook | Twitter | SoundCloud
Darren Styles– Facebook | Twitter | SoundCloud
Earlier this year, Happy Hardcore master Darren Styles combined forces with Tweekacore, the hardcore offshoot of heavy-hitting hardstyle duo Da Tweekaz, to create a brand new Happy Hardcore label dubbed Electric Fox Music. Tweekacore and Darren Styles joined up at Defqon.1 2017 where they threw down an amazing back-to-back set.  They went on to form Electric Fox and finally released their first track, the heavily anticipated "Partystarter."
The track starts off with looped vocals, "I came to start the party cuz I'm the party starter," before morphing into that familiar happy hardcore melody and happy, positive vibes. The best is the official video is completely set at Defqon.1 where the track made it's debut. So check out "Partystarter" and keep your eyes peeled for more Electric Fox Music tracks!
---

In anticipation of their new album New Worlds, Black Tiger Sex Machine brings the intensity with the darkly beautiful and twisted "Artificial Intelligence".
Black Tiger Sex Machine – Facebook | Twitter | SoundCloud
The masters of haunting electro and bass are back with this stunning new track that'll have listeners reeling with its magnitude. With a subterranean knocking of bass kicking against a resounding echo, the intro wraps you up in its feather-light embrace. A crescendo of bass builds before halting, then descending into a cavernous slew of reverberating bass quakes and an eerie synthwave.
"Artificial Intelligence" encompasses everything Black Tiger Sex Machine is made of: intricate sound design, a distinct feeling of serenity, and a heavy incursion of bone-rattling bass. Check it out below!
---

Boston's trance tastemaker MBX amplifies the airwaves with "Expanse"!
MBX – Facebook | Twitter | SoundCloud
Drawn in with a deep progressive build and fluttering melody, "Expanse" prepares the soul to wander into the vast unknown. Close your eyes and let your mind escape to a place far beyond the earthly horizon. Across turquoise seas, towering mountains, and expansive plains, straight up through the clouds and into the galaxies' core where the stars own the night. As the driving rhythm captures the heartbeat of the universe you are welcomed to dance within the infinite domain.
Developing his wheelhouse and honing his craft inside the studio, MBX prepares for a massive 2018. After launching his career with releases on both Freegrant Music and Skyfall Records, MBX turns the page on his ever-expanding journey, joining the OHM Music family as THE artist to watch. With a knack for delivering dance floor gems wrought with depth and dripping with melodic flair, the musical stylings of MBX will quench all of your late night dance music desires. So, stay locked in because this is truly just the beginning.
---

SLANDER's latest track will have you feeling "Happy Now"!
SLANDER – Facebook | Twitter | SoundCloud
Known for their hard-hitting tracks and aggressive drops, bass duo SLANDER is back with another killer release. Following their successful collab with SAYMYNAME, "Happy Now" has all the elements fans want in a SLANDER track and more. The duo deviates from their usual sound a bit, trading in their intense bass lines for a lighter melody with catchy lyrics that complement it perfectly.
"Happy Now" is the essential break-up song and definitely a new favorite of mine. Its bittersweet lyrics paired with the track's uplifting vibes showcase the group's versatility, while still maintaining their same classic sound. Make sure to check it out below!
---

What So Not releases "Beautiful" featuring vocals from Winona Oak.
What So Not – Facebook | Twitter | SoundCloud
After announcing his upcoming album and coinciding tour for 2018, What So not has delivered a taste of what's in store by releasing "Beautiful" this week. Giving fans something to dance to until the full LP drops on March 9, "Beautiful" doesn't just provide an infectious beat but also some absolutely stunning vocals from Winona Oak as well. Read What So Not's thoughts on the track and stream it below!
"["Beautiful"] enters delicately with Winona's internal dialog. There's a sense of optimism, anxiousness & longing, but also an undertone of sadness. All reinforced with the incredible duality along her vocal range. It's always intrigued me how this song evokes such a feeling of freedom & open space yet the protagonist sounds quite troubled. I think the hypnotic & intoxicating energy of the production also adds to this perplexity. We put this together in the jungle of Nicaragua which definitely had a sizeable impact on the sound pallet but one of my favorite things has to be how 'Robert Plant' Ryan McMahon (Captain Cuts) managed to propel his vocal adlib."
---

Styline collaborates with Mojavee for the infectious tune "Right Now".
Styline – Facebook | Twitter | SoundCloud
If you're looking for a tune that will have crowds going crazy on the dancefloor, then look no further than Styline and Mojavee's fresh release "Right Now". Falling under the proclaimed genre of "Power House," listeners can definitely feel the energy behind this hot new track that features driving percussion and a looped vocal sample that will keep you bobbing along with the beat.
Collaborating with newcomer Mojavee, a new artist from Mexico, the two artists have really worked their magic on this release to really polish it to perfection. This is the second time the two artists have collaborated, the first being on track "Piña Colada", and we can't wait to hear more come from these two in the future!
---

Boombox Cartel and Nevve give the world "Whisper" for their listening pleasure.
Boombox Cartel – Facebook | Twitter | SoundCloud
Since really making serious waves in the scene last year, Boombox Cartel has been on a path of domination like none other. While they've taken the stage at numerous events, including a performance at the recent edition of EDC Mexico, Boombox Cartel has also been busy as ever in the studio.
Now they've worked with vocalist Nevve on "Whisper" and the track has us moving in all the right ways. Blending the world of electronic music with acoustic guitars and serene vocals, the track leads listeners to absolute bliss as it progresses. It's a bit of a departure from the heavy trap sound found in tracks like "Jefe", and we can't wait to see what's in store for their future releases!
---

Jason Ross releases his first track in 2018 called "Through It All" featuring Fiora.
Jason Ross – Facebook | Twitter | SoundCloud
Fiora – Facebook | Twitter | SoundCloud
For the past few years, Jason Ross has been playing "Through It All" as an intro song in his sets. The song went through a lengthy production process and was originally named "Mirror Image". Ross made about 50 different versions of the instrumental track, but when Fiora entered the studio to add her vocals and lyrics, the song finally came together and it is absolutely enchanting.
It's a song that will have couples kissing as Fiora sings, "We'll make it through it all." The richness of her captivating vocals matches with the melody, perfectly capturing us and giving us an emotional push that we can conquer anything. It's a beautiful song from start to finish, but also a song that you'll smile and dance to.
The upbeat melody reminds us of why Ross fits so well under the Anjunabeats label. With Ross embarking on a tour this spring, we look forward to hearing this song during his sets!
---

Ferry Corsten and Paul Oakenfold team up for "A Slice of Heaven", the first of Corsten's UNITY collaboration project for 2018.
Ferry Corsten – Facebook | Twitter | SoundCloud
Paul Oakenfold – Facebook | Twitter | SoundCloud
Ferry Corsten is collaborating with some of the best veterans and newcomers in the scene for his new UNITY project that will be revealed throughout the year. In this first release, Paul Oakenfold brings his trance expertise with "A Slice of Heaven". The track is uplifting with an excellent melody that we expect no less from producers of this caliber. However, it's the quick vocal chops in this song that elevate this track to become a spiritual escape.