Who's ready to drop into the tunnel for Drum & Bass madness with the biggest name in the industry? 
---
If you wanted to hear Pendulum with drums, guitars, and all other sorts of electronic synths going mad, then your wait is nearing its end. The group has recently announced the return to performing as a full band after a few teases over the past few years and also announced a new album, Reworks!
Set for release on March 16, this new album from Pendulum has been one that fans have been waiting nearly a decade for. Read on if you enjoy a spot of history, or dive to the "back in the now" portion for details on upcoming shows and the album as well.
Hey DJ, Rewind The Track! Let's look at Pendulum's journey to Reworks.

Circa 2005 – Pendulum debuts with their first LP, Hold Your Color.
Pendulum says hello to the world after their first couple of singles: "Sprial" and "Masochist."  The titular single, "Hold Your Color," smashes the record-play button, while major hits like "Tarantula," a collaboration with DJ Fresh and $pyda, and "Slam" catapult the gents from Perth, Australia to the forefront of the Drum & Bass market.  "Slam" even warranted the group's first music video.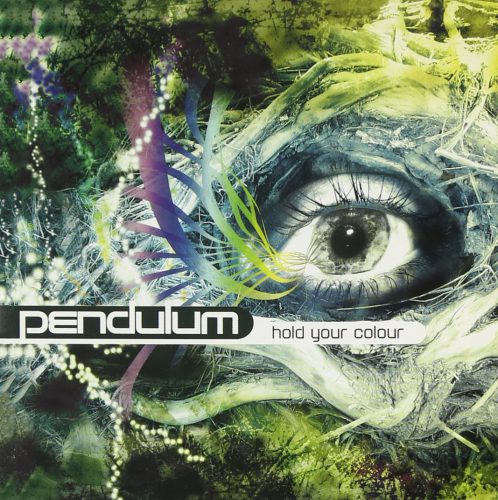 Circa 2008 – Pendulum returns with a major label debut, In Silico.
Jumping from the independently-owned Breakbeat Kaos, Pendulum distributes their second album In Silico out on Warner Music.  A slight departure from their debut album, the band included a rock-oriented approach to their style of Drum & Bass.  Songs such as "Granite" and "Propane Nightmares" offer plenty of market appeal, with both taking on significant achievements for the band; "Propane Nightmares" peaked at #9 on the UK Top Singles, giving the band its first Top 10 hit in their country of residence.  Other projects began to divide the attention of bandmates during this period – Rob Swire notable produced vocals for deadmau5's "Ghosts & Stuff."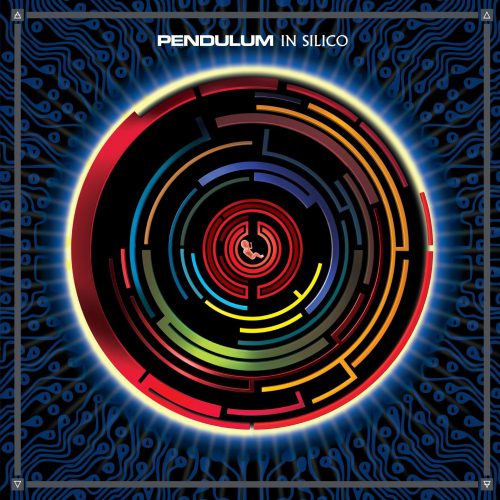 Circa 2010 – Pendulum returns with their third studio album, Immersion.
Closer to a rock opera than a strict Drum & Bass album, Immersion focuses on a particular listening experience – the start to finish of the album, instead of focusing on singles.  A sign of the changing musical landscape, the album continues to flow in a less-dedicated Drum & Bass direction and instead pushes the boundaries into Electronic Rock, likely extending the audience reach for the band.  Singles include "Watercolour," "Witchcraft," "Crush," and "The Island."  "The Island" is likely the single most recall, not for its chart performance but for the multitude of festival memories experienced by the unique formula of Drum & Bass blending with catchy House-style hooks.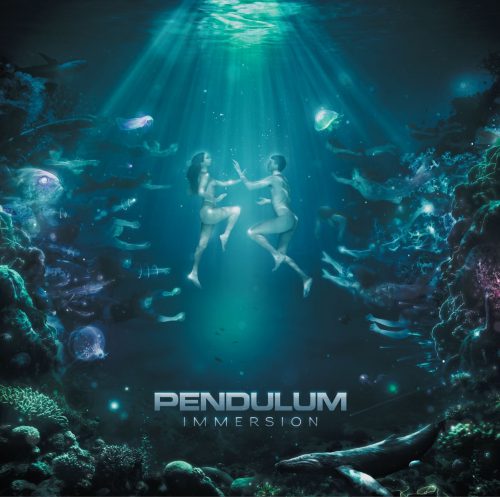 Aside from a non-album track, "Ransom", released in support of the 2011 Tōhoku earthquake in Japan, Pendulum went quiet.
During the years after Immersion, Rob & Gareth took their side project, Knife Party, as a full-time endeavor. Aside from the Knife Party madness, Rob expanded his role as a vocalist as well as dived into various production roles for other artists.  El Hornet, the band's DJ, continued performing DJ sets as Pendulum, but it wasn't until Ultra Music Festival 2016 in Miami that the band officially played a show together again.  Closing the event, the band rocked out together to the delight of many, even as the electronic music market changed course again.
---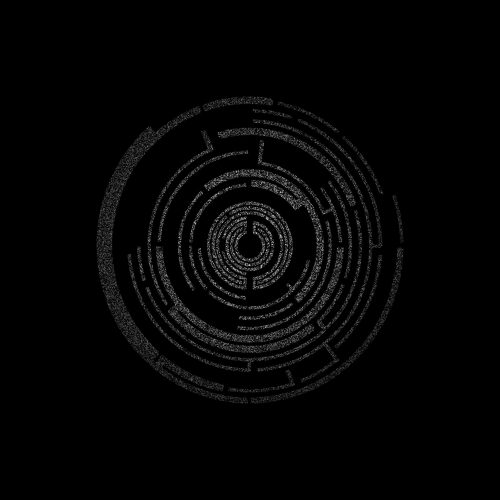 Back in the now, Pendulum has announced they've returned and are set to release a brand new album, Reworks, on March 16!
The band's back together, and as mentioned in our introduction, they have an album in the works for the masses. Titled Reworks and described as "unlike anything the band has released before," fans won't have to wait long for the new album to drop – it comes out on 16 March 2018.
---
UPDATE: 01 MARCH 2018 — TRACK-LIST DROPPED —
Pendulum dropped the track-list for "Reworks" over on their Facebook page.  Check out the full list below: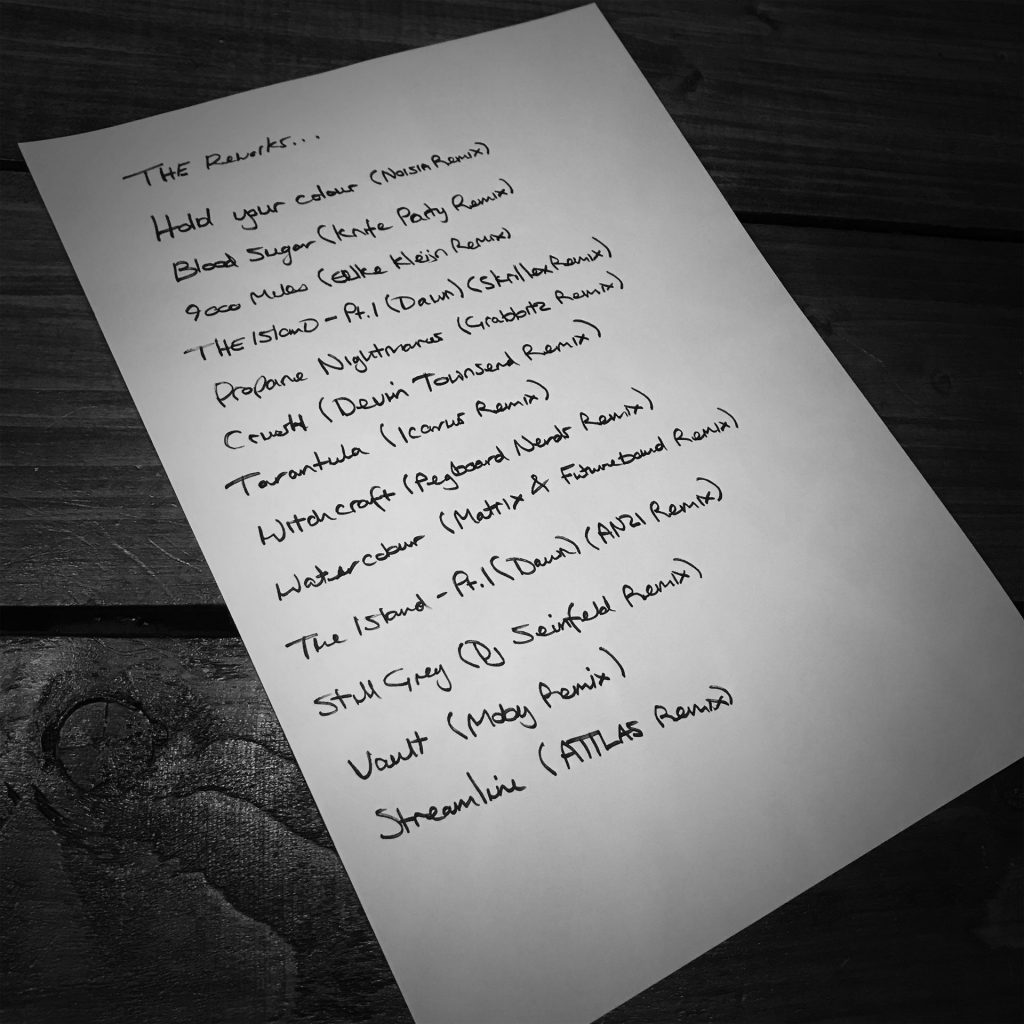 Pendulum – Reworks
Pendulum – Hold Your Colour (Noisia Remix)
Pendulum – Blood Sugar (Knife Party Remix)
Pendulum – 9000 Miles (Eelke Kleijn Remix)
Pendulum – The Island – Part 1 (Dawn) (Skrillex Remix)
Pendulum – Propane Nightmares (Grabbitz Remix)
Pendulum – Crush (Devin Townsend Remix)
Pendulum – Tarantula (Icarus Remix)
Pendulum – Witchcraft (Pegboard Nerds Remix)
Pendulum – Watercolour (Matrix & Futurebound Remix)
Pendulum – The Island – Part 1 (Dawn) (AN21 Remix)
Pendulum – Still Grey (DJ Seinfeld Remix)
Pendulum – Vault (Moby Remix)
Pendulum – Streamline (ATTLA5 Remix)
---
The album catapults them back to headlining status as they are headlining shows at London's Printworks (currently sold out), the Reading & Leeds Festival where they are headlining the BBC Radio 1 stage, South West Four, Nass Festival, and returning to Snowbombing in Austria.
Additionally, the band announced the release of a box-set titled The Complete Works for release in 2018. Sadly, no other details are known yet regarding that release, but we will keep an open ear to provide more insight in the future as news develops.
Are you ready for the return of Pendulum?  Comment below and let's discuss your thoughts on the band!
---
Connect with Pendulum on Social Media:
Website | Facebook | Twitter | SoundCloud | YouTube