Almost a whole year has gone by since we last visited the Okeechobee Portal to another world, and whether this is your first year or your fourth year, we could all use some tips!
---
With Okeechobee Music & Arts Festival rapidly approaching those who are attending should have already begun to think about what they are going to pack for this four-day camping adventure. Along with packing tips, there are a few other pieces of advice that fellow Okeechobee attendees should be aware of prior to heading to the festival in March!
When you arrive at Okeechobee, you have entered what we all affectionately call the portal. It is definitely another world and a place of unity and even a little bit of magic. My best advice is to just come open to the experience and ready for an adventure because it's not about the destination but the journey that will capture your heart. Below are some other tips to make sure you have a great weekend!
---
Lists are a great way to stay organized.
If you have friends going with you, a great idea is to create a Google Doc/Spreadsheet and share it with them. Create columns for Things You Have and Things People Will Bring (and Who). This will help you save time when considering whether or not to bring that sixth bottle of sunscreen for your group. Also if you're in a group doing a sheet like this for food and alcohol can save you money and time at the grocery store.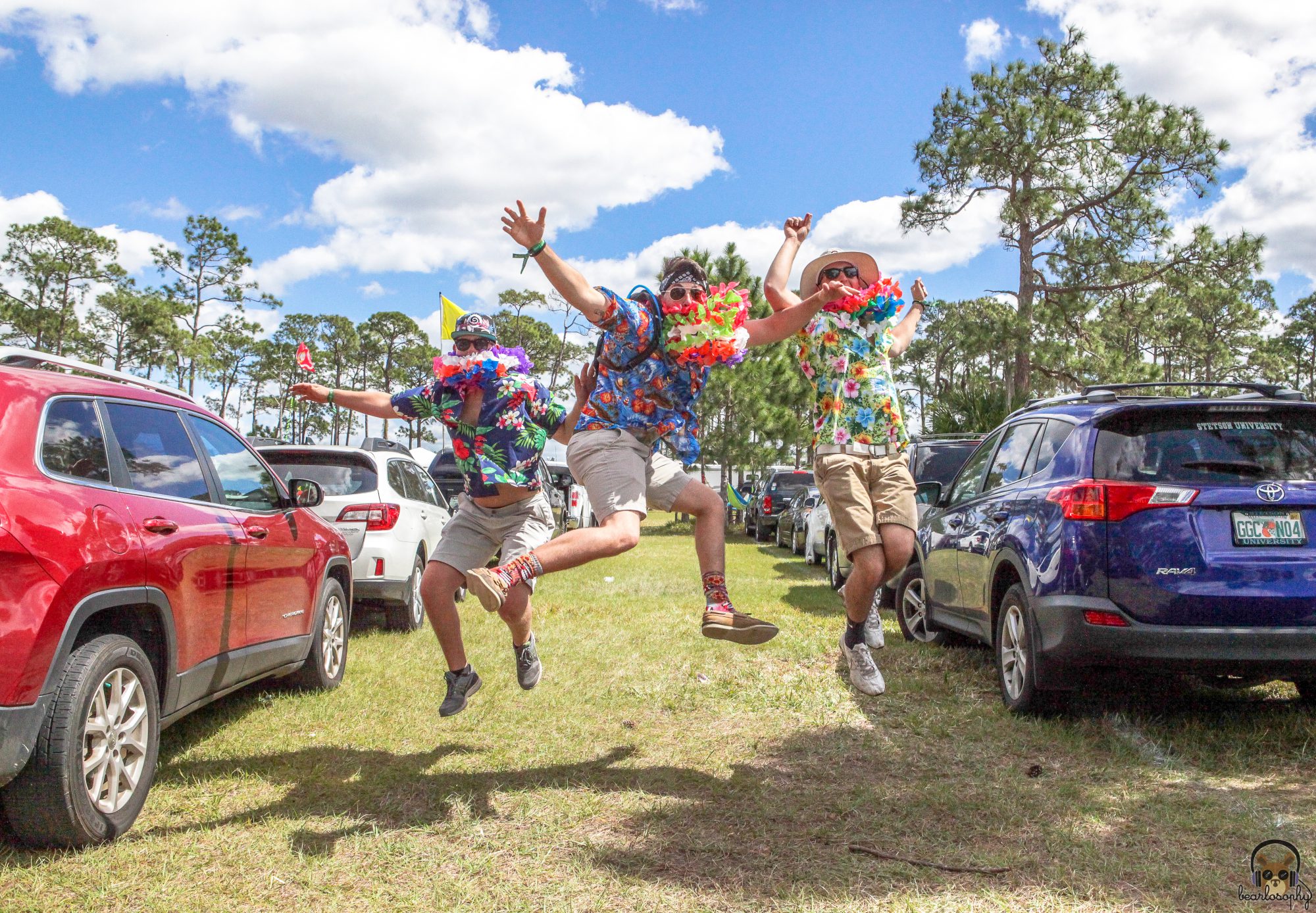 The local Walmart will be packed, but all the employees will be very willing to help you find what you need
The town that gives the Okeechobee grounds their name is a small but friendly town. They hold no illusions about the number of people coming through, and the Walmart in that town is always overflowing with other festival attendees. That being said, you should try to make any non-perishable purchases in your hometown and leave grabbing ice for when you are closer to the venue. Last year we arrived at 9am and they already had to bring out another pallet of boxed wine.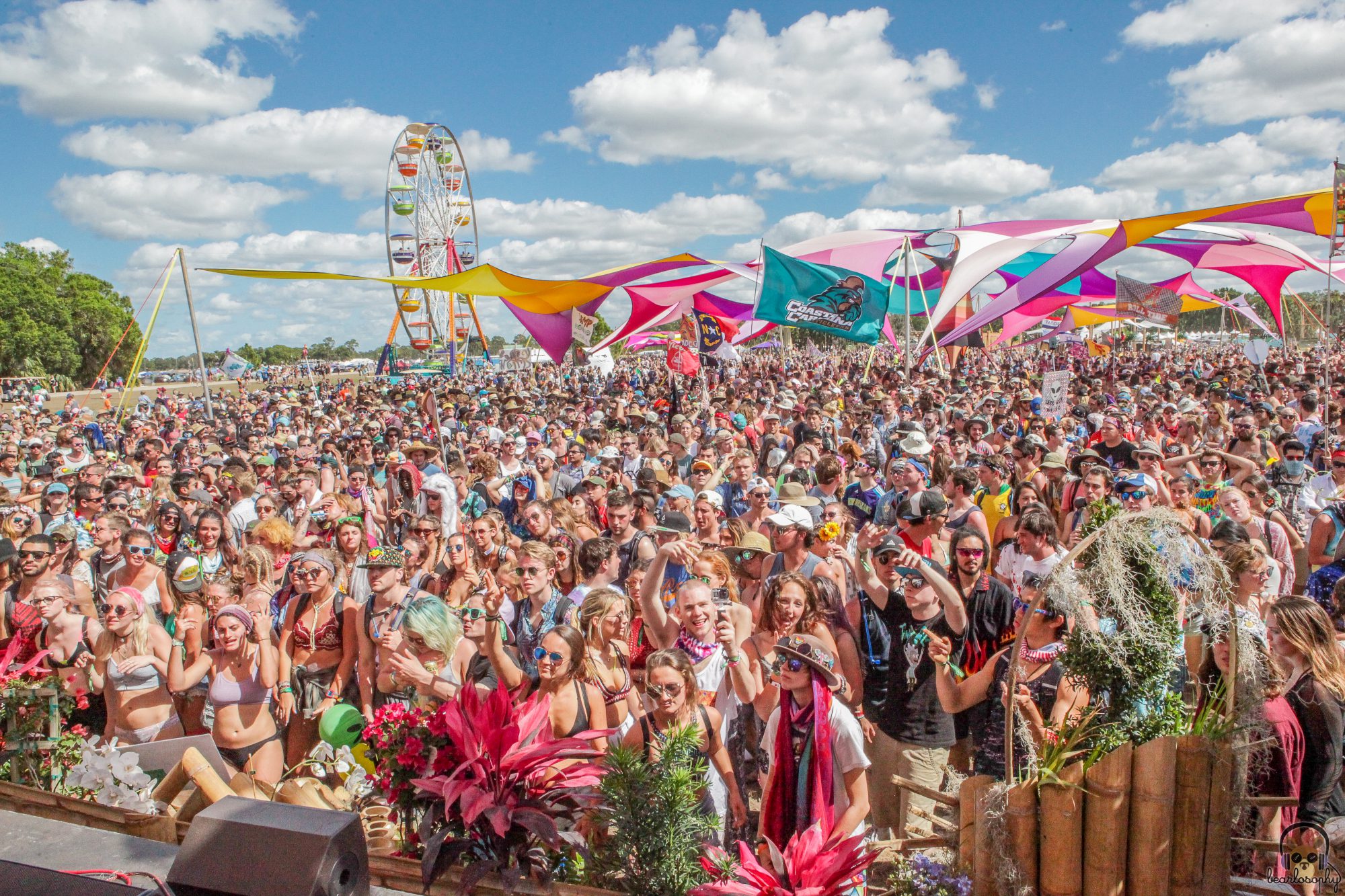 The campgrounds are huge and there are no easy ways to cut across.
Comfortable shoes are a must at this festival. I would say if you can think of the distance you walk at Electric Forest or Coachella, this is comparable, but probably a little bigger. The terrain is mostly grassy within the grove and surrounding area but there are pockets of water that do not have bridges, so walking around them is sometimes the only route. Once you go inside the venue it is very likely you won't return to camp until nightfall.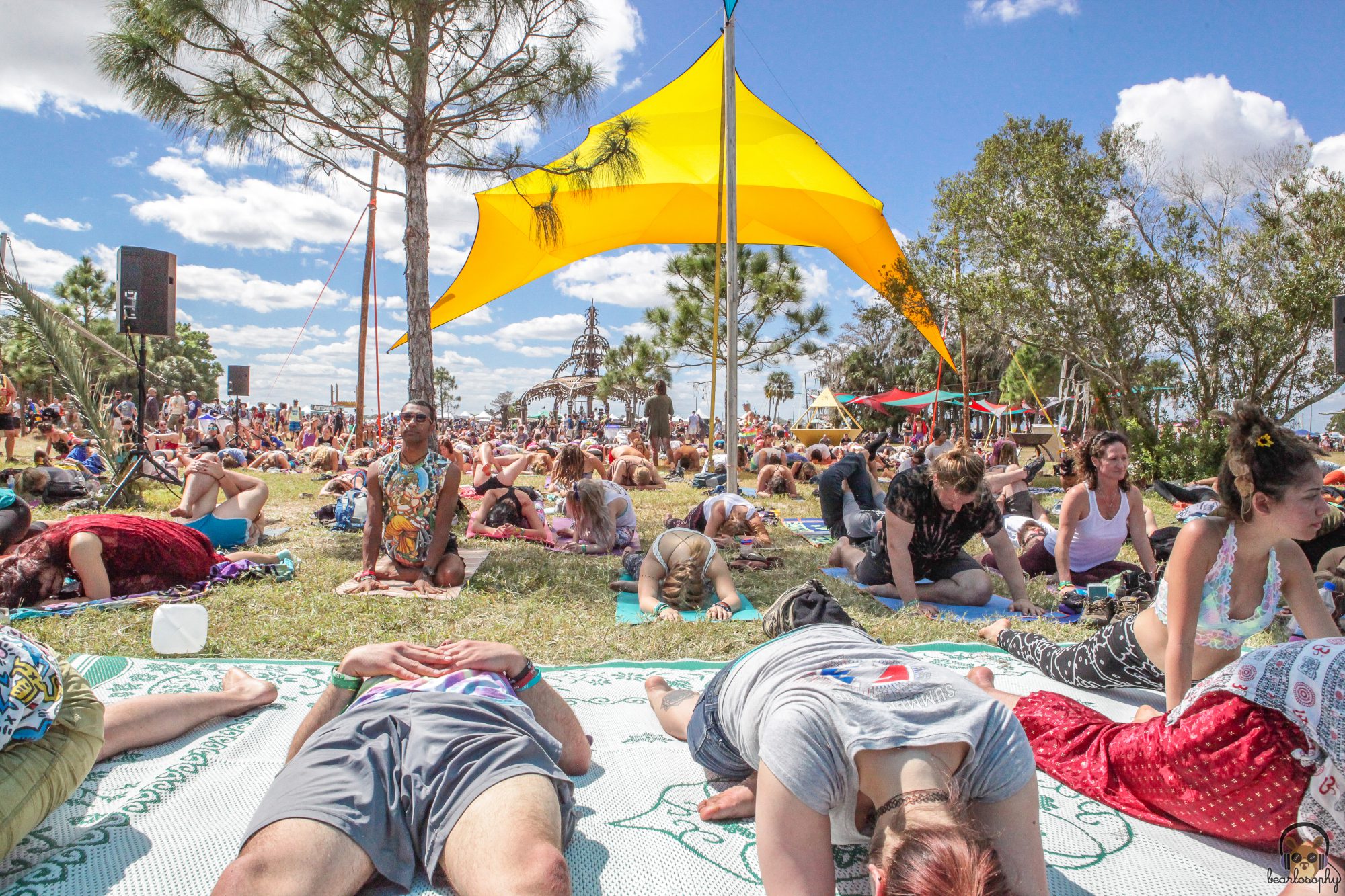 There are three stages within The Grove, and outside the venue there are several, as well.
You will have a wide variety of optional activities to participate in (besides the music of course). The Chobeewobee Village is filled with community booths, art, and even a tea room. Yogachobee is exactly what you would expect, to start each day with some refreshing yoga. Aquachobee is the waterfront, which is a great place to cool down during the day. Last but certainly not least is the Jungle 51. When all the other stages have gone to sleep, this is where you can dance your heart away until the sun comes up.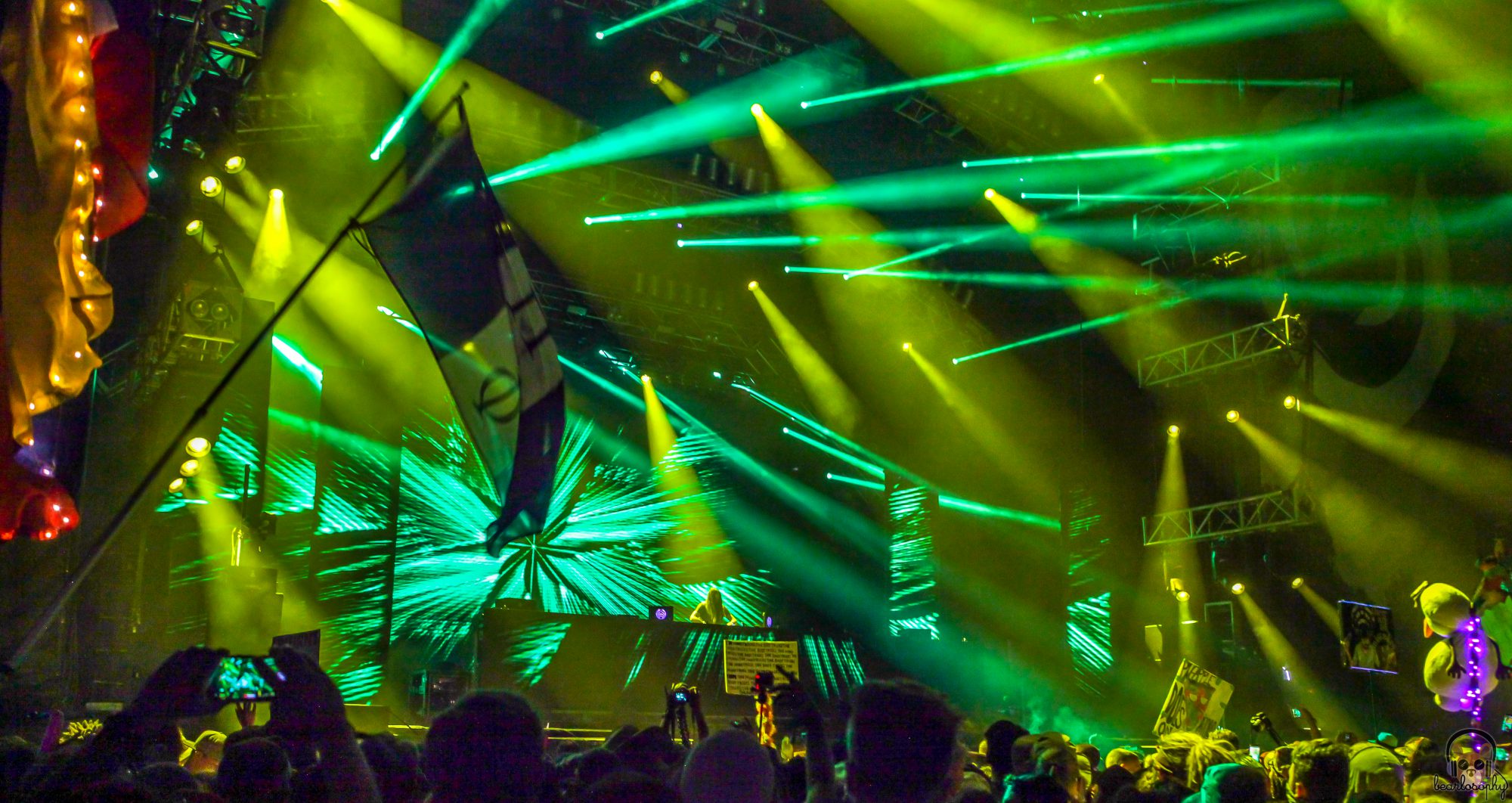 It will get cold so make sure you bring something warm to wear at night.
Florida can get pretty warm during the day and when it starts to cool down it can get pretty chilly. It's important to remember to bring a tarp because the condensation will make the floor of your tent feel wet without one. Additionally, make sure that you have a rain fly because otherwise, that water will get inside your tent, too. A small fleece or a hoodie will go a long way to keeping you comfortable even in the dark.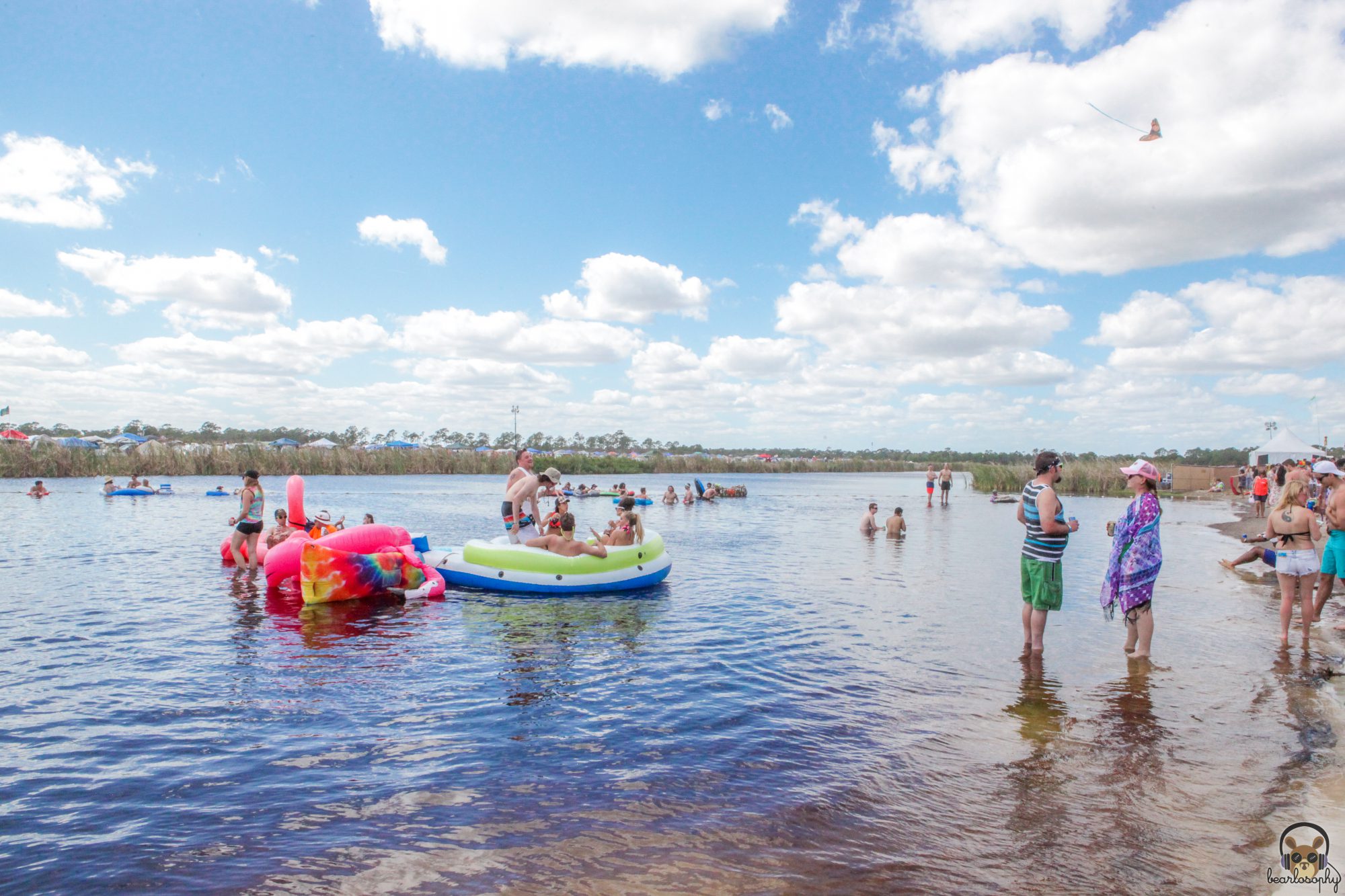 Leave room when you're packing for some non-essentials but nice to have items.
Not many festivals have bodies of water that you can wade or swim in. Bringing a beach towel so that you can lay out on the sand or an inflatable for the water can make all the difference. The Grove is literally that – a clearing surrounded by trees, which creates the perfect environment for hammock cities. Every night, flow artists gather by the water to display their skills, so whether you're a beginner or expert, bring your flow! Remember that cell service will be spotty so creating meeting spots and times or using walkie-talkies or totems will help you find each other.
Haven't purchased tickets yet? Grab them today via okeechobeefest.com/tickets!
---
Follow Okeechobee Music & Arts Festival on Social Media: