Celebrate 100 episodes of our Guest Mix series with MyStro in this week's Artist Spotlight!
---
Born and raised in San Diego, Matt Schaitel aka MyStro has been involved in the electronic music scene for many years. First discovering the genre when he was in 6th grade, Matt developed a deep passion for the music and the culture that the rave community had to offer. Loving everything from Drum & Bass to Trance, his search for great music transitioned from his early days as a crate digger at a record store to today in his capacity as A&R for Solarstone's Solar Swarm label.
Over the years, Matt has taken on a variety of roles in the scene in his mission of furthering the electronic movement. From DJing in Ibiza to producing events in San Diego, he is always present and willing to lend a hand with a project or give advice to others. He's traveled to festivals around the world, furthering his deep knowledge of the scene. His experiences at events like Sensation in Amsterdam and seeing the growth of Electric Daisy Carnival have given him insight that many others don't have.
As the Content Strategist here at EDM Identity, Matt continues to move the site forward with unique ideas and a fresh perspective on the scene. We're honored to give him the reins for the 100th episode of the EDMID Guest Mix series, so tune in below and read on to learn more about MyStro. And if you happen to be in San Diego on Saturday, February 24, catch him spinning with Orkidea & Shugz at Spin Nightclub.
Stream EDMID Guest Mix #100 || MyStro on Mixcloud:
---
What led you to first get involved with the electronic music scene?
Admittedly, it was joy. Cliché as it sounds, I found electronic music to be a sanctuary during my coming of age years. The foundations for the love of everything from Downtempo to Trance came from the love of music I had experienced as a youth. My father always had music on – The Beatles, classical works by the Renaissance masters, Motown hits, Journey, film scores, The Eagles, and so on. That laid this bed of understanding in my head of how music effects a situation.
During the dawn of the internet, I stumbled across these short animated films called Space Battles – and they used this music I'd never heard before. The impact they made on scenes playing out on my computer screen fueled this curiosity about the sound.
After finding a lot of academic success in high school, where I infused all my studies to this electronic background, I stumbled through my college years. I battled plenty of internal struggles and some bouts of depression. I needed a place to find myself and my passion in and more than anything else I found it in electronic music. It was during my college years where I found local record shops and some friends that had decks to play the tracks on as a DJ.
That spurred this inner desire to really share the way I understood music affecting a mood or a moment and, bam, suddenly I had this toolset to share the experiences with others. That spurred on to other endeavors in this industry, but what led me here was a simple desire to have a place to call home with a community I could truly be myself in.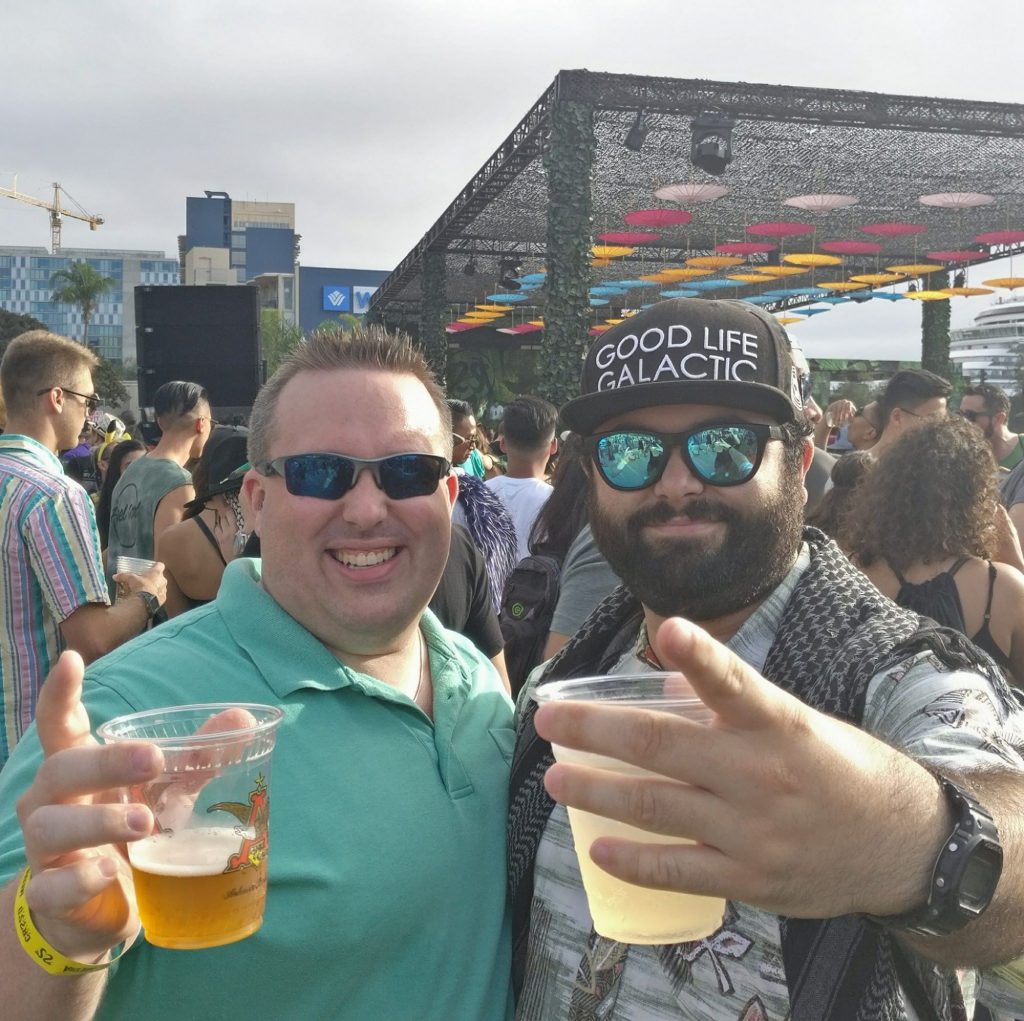 Who has had a major influence on your career and has helped shape who you are?
What a tough question! The list of influencers is as wide as the Pacific Ocean I'd say. Aside from my family – since as I mentioned they laid this strange musical foundation that I found myself in over the years – I'd likely have to give a shout out to some specific folks:
Solarstone – bar none Rich has provided me some of the best insight and honest opportunities in my musical career and I can't imagine having half the chances I've had if it weren't for his thoughtfulness.
Sharky – a schoolmate of mine who shares a deep passion for electronic music who happened to also be a record shop buyer back in the day for Trance & Progressive. Irony – I remember kicking the back of his chair at our high school graduation, and it wasn't until I walked into the shop and was digging through the Trance music bins that we realized we shared this passion. He also helped craft a sound for me back when I began. He and fellow producer Jav D both ran one of the first labels I worked with as A&R – 'smü[th] Music – which taught me a lot about the back end of the business.
Laidback Luke – One of the DJs I have immense respect for in the industry and whose knowledge I never take for granted. Luke's not just a classy individual with this amazing outlook on life, he's a very talented DJ with some great advice. Chief among them – record every mix, you'll never know when something amazing might pop up. Back in the vinyl era, this was a much harder, but today, I record everything at the home studio. It teaches you a lot about what works for you and how to work your way out of trouble. Learn the basics to understand the craft.
Zeb Navarro – Zeb's quite the character and was the first radio station manager I worked under. I was fortunate enough to have the freedom on the station (KKSM) to really hone the sound of electronic music before the big swell in popularity. I hosted a 3-hour segment and had 1-hour guest mixes and interviews in the middle of the show, so watching what's happening right now with shows like A State Of Trance sort of makes me feel right back in the thick of it. Ultimately, he offered the platform to help grow my talents and see beyond the horizon of the present.
Jack Tripper & Channel Surfer – These two career music aficionados really helped me get my foothold into the San Diego scene. Jack gave me the first round of weekly residencies I ever carried in the city – which in turn allowed me better access to venues and their management to help understand how to make better nights possible. Channel Surfer, now up in the Seattle area, really solidified the clubbing aspect of who I am – and helped spur patterns to explore all sorts of genres of the music medium I had not been aware of by fostering some superbly fun DJ sets.
Your career has taken you to play at venues around the world. What are the key points to reading crowds to create a journey for the night?
Perhaps the most important aspect of the craft of a DJ is the ability to take and progress a night form one mood to another. I'm starting to see the joy of that art creep back into the business as the focus on being a mega-hit producer has waned some. The biggest challenge from moving out from a studio or a bedroom as a DJ is reading the crowd.
Laidback Luke had a fun vlog actually on the sense of transition between the bedroom and the club/festival you can catch here. In all honesty, this is a skill you won't be perfect at the first time you're at the decks in front of a crowd. It takes time to learn. I will say this though: success comes from blending your story and the expectations of the crowd.
Five simplest aspects to remember:
Remember YOUR identity – whoever you are as a DJ should represent why you got booked in the slot you are in.
The crowd will help you flow – Watch how they react and don't be afraid to challenge yourself by going a different direction when the crowd is happy.
Remember your role in a night – this is my biggest pet peeve, don't blast bangers right when a door opens! The most successful nights and experiences I've had from clubs to festivals have a flow to them!
Don't be afraid when the dance floor empties for a track – sometimes the crowd needs to breathe or grab a drink, keep your energy and focus up.
You control the vibe in the room – people come to experience the location and the vibe, so make sure that you can shift it around and make those smiles stay on someone's face.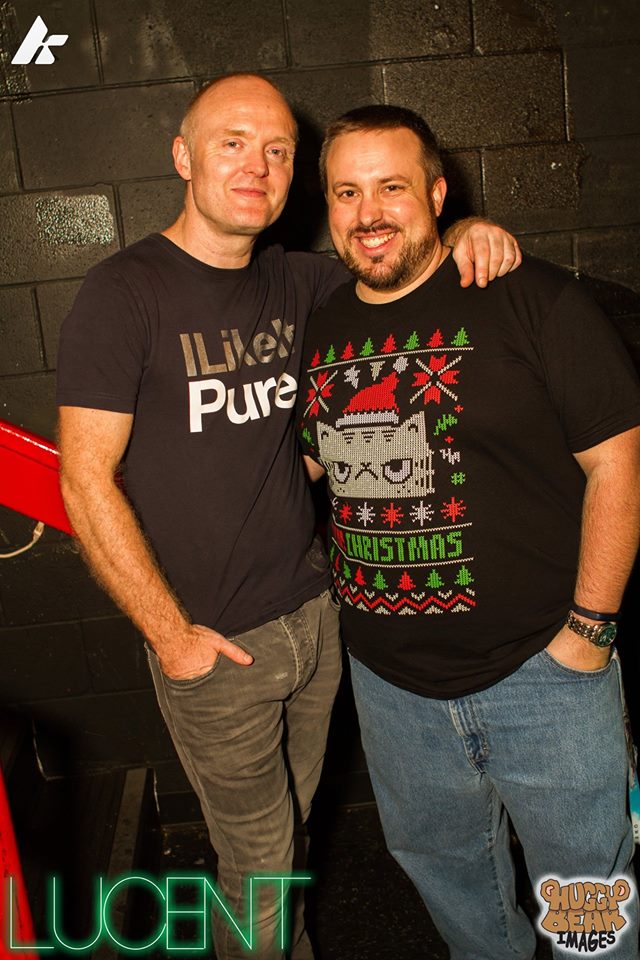 One of those places you've played has been Ibiza. How has the culture on the island changed over time?
Oh, that's a big topic. First off, the island still is a mecca for the industry and represents such a cool unique experience that I suggest everyone truly into the sound try and go one time. Whatever genre you like, if you time it right, you'll likely find a place to enjoy it on the island.
The culture of the island – its bohemian mood – has definitely changed from when I first became aware of the culture. Table culture is, personally, the bane of the culture as a consumption means, and has been a bit of its overall fall from grace. Perhaps that will change away given the years. That said – it persists in aspects as well. The sunsets on the west end have lost none of the splendor and the downtempo beats of Café del Mar or Café Mambo continue to provide amazing soundtracks.
The beauty of small venues like Tropi Trance Club still showcases how the island embraces not just nightlife, but the beauty of growing talents from around the world. I think that is the true legacy of the island – uplifting talented folk and bringing them together in happiness and joy. There's something truly stunning in that and something everlasting.
You've been involved with radio throughout your career as a DJ and artist. What were some of the highlights and what do you think the future of radio is?
I've already talked about Zeb, so… beyond that… some favorite memories include exposing San Diego to Laidback Luke back in 2007, interviewing Darren Tate and Adam K & Soha during the 2008 shifting soundscape, and admittedly providing a platform for DJs to come do their thing live on air.
One of my favorite instances of this exact thing was having local Drum & Bass DJs jump on their turntables with an MC laying the vibes down in the second sound booth in the studio. It was fun, different, and something that could only happen in that environment. Watching what Armada is doing with the A State of Trance booth reminds me of the fun in broadcasting!
If I could predict where radio would go today I'd be a rich man. The medium is currently at such odds with consumption methods. I still think it has a place and that DJs are great resources but it needs to offer a service that people, the listening audience in this case, really find valuable. The days of tuning the dial – whether via satellite or terrestrial broadcast – are waning because people want their music right now. That's one of the reasons the streaming platforms have taken off.
I haven't listened to proper radio in years if I'm honest. I find DJ broadcasts still one of the best ways to "crate dig" for my own sets, and understand how DJs will become the wave of tastemakers yet again. If anything, I think that's what broadcasting needs to focus on – remembering that they are tastemakers and have the focus to be specific and memorable.
As someone who has experienced many different eras of the electronic music scene, has your taste in music changed over time?
Changed certainly! However, I'd say it has evolved or refined over the years. For example, I still love Trance from the 1990's and I love Trance made today. At the same time, as I mentioned before, I've been exposed to more styles than I was initially. The rolling vibe of Liquid Drum & Bass, the love of Downtempo, the simple beauty of Techno, the funky moods of House, and I could go on and on… the multifaceted sounds that surround the ears I think has grown by leaps and bounds and I've got an appreciation for many styles.
If anything, the root of my musical passion is in the interplay of melodies. That's my happy spot at almost any BPM, be it 65 or 180, four to the floor or broken beat.
How does your experience in the scene influence your decisions as the Content Strategist here at EDM Identity?
The influences from the outside market definitely make me want to keep my eyes just at what could be beyond that horizon. As a Content Strategist for the site my biggest concern is turning the fine products the staff pulls together and reaching an even wider audience by engaging in some new ways. I think we have some great ideas to do so – banking on both the creativity and knowledge of the staff – and we have some exciting avenues for new platforms to integrate into our method of reaching people.
With where our traffic is right now, and where it could grow over the coming months and years, I'm excited to capture new methods for engaging the audience that loves our approach to the community.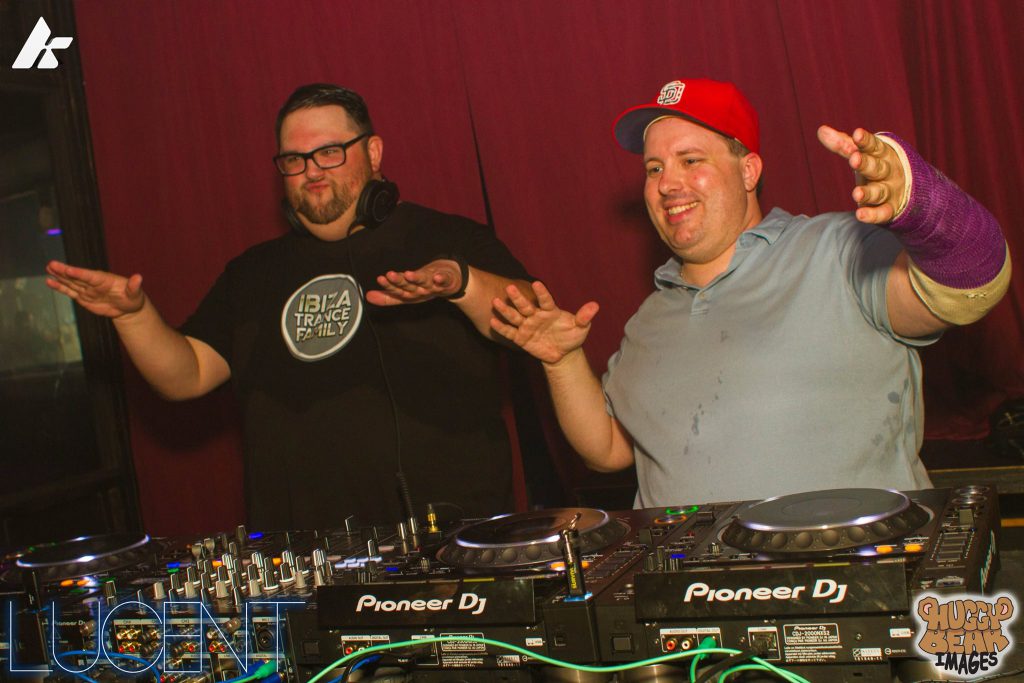 You're from the San Diego area. With its relatively close distance to Los Angeles, do you feel the San Diego scene has been able to differentiate itself?
Admittedly, sort of. What San Diego offers in terms of a music scene is so different from Los Angeles it never really occurred to me that the scene here would be that similar to LA. I can see how people would think that they are… and true, both cities follow trends. LA definitely sets more trends in the US music landscape than San Diego, but I feel like San Diego offers a more open playground for experimentation than LA does when it comes to nightlife.
The idea of Laidback Luke doing a Techno-only show doesn't seem nearly as foreign to me in San Diego as it would in Los Angeles, for example. I think our Jungle scene is much cooler and diverse than LA – which has been dominated by two major brands for years – Respect and Bassrush.
One thing I have seen is that San Diego doesn't travel as much as LA travels to shows in the area – I've never been quite sure why that is, but it seems to be the norm.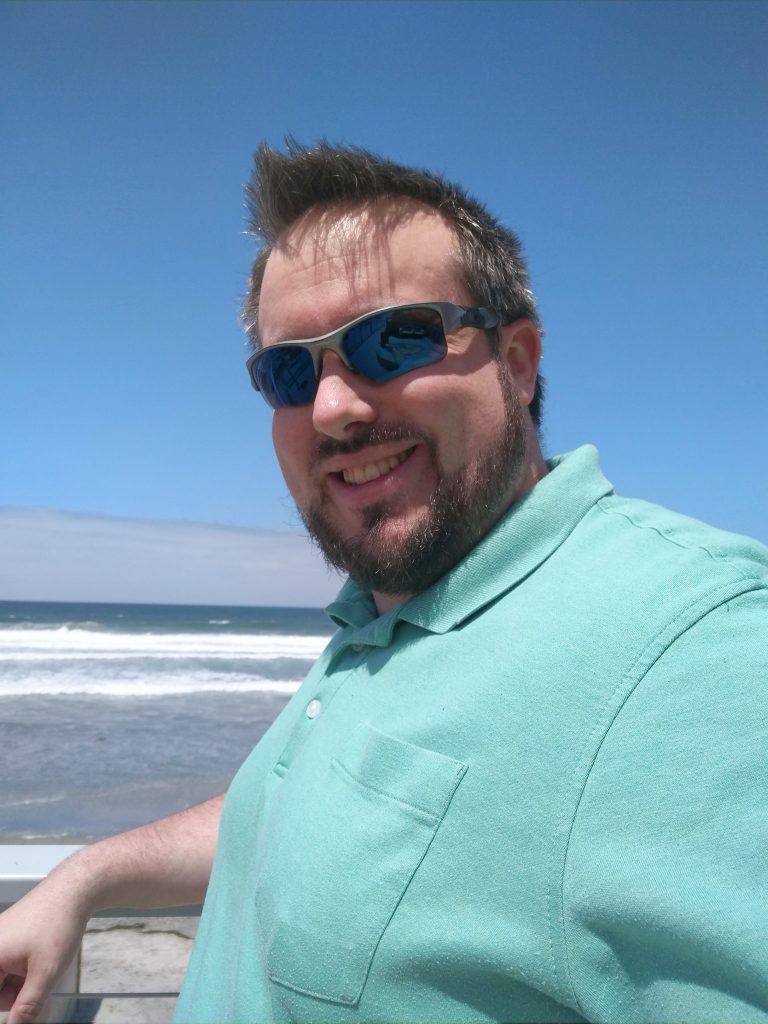 What are your goals for 2018 and where can we catch you playing at in the near future?
Play 2 gigs this year
Create a new or emerging identity in a new medium for me – most likely recapturing the video work I've slow rolled for a number of years
I'll be playing at the next Lucent event here in San Diego in February – people can grab tickets here! The headline talent will be Orkidea and Shugz – both San Diego debuts!
Finally, you're also an avid video game player. What games are you playing?
My core PC games over the last year have been Overwatch, Battlefield 1, and Rainbow 6: Siege. For the PS4, I'm excited about the new Dissidia Final Fantasy NT and continuing to have fun with Rocket League and Fate/Extella.
I also play a few games on my mobile phone – Summoners War, Ingress, Bleach Brave Souls, and just picked up the Futurama Worlds of Tomorrow.
---
Follow MyStro on Social Media: