You are about to enter the beyond, The Outer Limits…
---
Calling all music enthusiasts who also love to stare at the stars: there is a brand new six-part radio show that you'll definitely want to tune into. Recently announced as a partnership between artist Jeff Mills, NTS Radio, Axis Records, and NASA, a new radio show dubbed The Outer Limits will blend music with the final frontier for an experience like none other.
The conceptual listening experience will be hosted over the course of six hour-long episodes that explore the realm of astrophysics and science fiction through abstract soundscapes and spoken word. Each episode will also feature original and unreleased music from Jeff Mills, who is renowned as an innovator in the electronic music scene, alongside a variety of guests ranging in style from Classical and Jazz to electronic subgenres as well.
The series will look to American Space Agency NASA for its scientific direction and imagery, as The Outer Limits looks to push the boundaries of the traditional radio experience. The theatrical narratives will be interwoven with the music, themes, theories, and more to create a show that anyone who loves experimental music or the unknown will enjoy.
Broadcast via NTS Radio, each episode will feature enough original music to comprise an album on its own, allowing listeners to tune in to episodes in either a standalone fashion or as part of the series. Known for his concept album and live performance Planets as well as his ongoing project Lost in Space, this series will only further Jeff Mills' legacy as one of the most unique artists on Earth.
The first episode of The Outer Limits is set to explore the ideas behind black holes and will feature music from Jeff Mills along with pianist Kathleen Supové and British violinist Thomas Gould. It is a definite must-listen for anyone looking to expand their knowledge of deep space!
Tune in to the broadcast on Wednesday, January 17 at 2 pm GMT via nts.live/theouterlimits!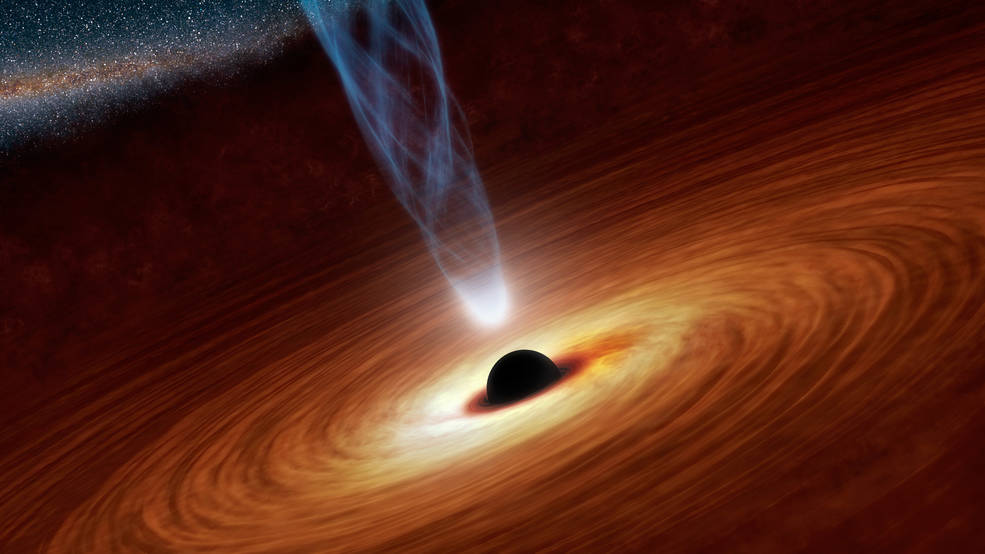 ---
"Working in radio for almost a decade during the 1980's gave me a different perspective on how audio and music can be impactful devices. The freedom I was allowed then, to program whatever I chose, made me think at length about how to make programs interesting and informative for listeners. This has inspired my approach for 'The Outer Limits', to create radio resembling TV science fiction, dealing with subjects that can be humbling and psychologically introspective, without needing to have predictable happy endings. If you can imagine a young person running an untethered radio show having grown up in the Midwest, regularly watching Rod Serling's 'The Twilight Zone', collecting Marvel comics, all the while NASA was sending humans up into outer space, well, you get the idea…

'The Outer Limits', titled after a science fiction US TV series in the 1960s is yet another opportunity for me to explore the unknown through music and fantastical storytelling. The aim of this radio program is to deliver wild experiences, first and foremost. This is something that I believe each and every one of us needs more of. These episodes will be told in an uncompromising manner, constructed in ways conventional radio dares not explore. 'The Outer Limits' is informative, providing useful information, but in a never before seen format …"

– Jeff Mills
---
Connect with NTS Radio and The Outer Limits on Social Media:
Website | Facebook | Twitter | Instagram
Connect with Jeff Mills on Social Media: