Monoverse is starting off 2018 in all the right ways after an absolutely massive year that featured the launch of FSOE Parallels and more!
---
When it comes to making strides in the progressive trance scene, 2017 was, without a doubt, the year of Monoverse! From breaking through the international scene with gigs at Luminosity and Tomorrowland, reaching a milestone in his podcast, and finally launching his own label under the FSOE umbrella, there's no stopping him!
 To kick 2018 with a bang, we reached to him for a chat. We wanted to bring you the story of a New Jersey native that managed to stamp his mark on a genre that's in need of a resurgence. He's taking the challenge full steam ahead all the while staying true to his nature: constantly remaining humble and friendly. Read on to discover the person behind Monoverse!
Tune in to EDMID Presents: Monoverse's 2018 Kick-Off Mix on Mixcloud:
---
Hello Santos. Thank you for taking the time to speak to EDM Identity today. How were your Holidays?
This holiday season was fantastic, having played an awesome intimate show at The Underground in Seattle and making it back home to celebrate Christmas with the family, and then bringing in the New Year with the FSOE family in NYC was unforgettable.
We feel that knowing the person behind an artist name is as important as knowing the artist. Growing up in the jungle that is Suburban America, what were your musical tastes? How did you end up listening, and then, crafting, trance music?
The first type of music I kind of fell in love with at an early age was punk rock/alternative rock. I discovered trance around the same time and stayed very active listening to it, but most of my friends were following the rock scene. On top of that, I was far too young to attend club events, so I didn't get to catch any live trance shows until much later.
I eventually found trance through video games as I used to play Counter-Strike semi-professionally for many years, and lots of players included trance tracks in their gaming montages. I started collecting the songs and live sets I loved, eventually wanting to DJ. After messing around with DJing for a little while, I felt I had more to offer the trance world and decided to jump into production. The rest, as they say, is history!
Speaking of the New York area, there are a good number of very talented artists that hail from there: Eco, Thomas Datt, Mike-Saint Jules, even Casey Keyworth (Breakfast) and of course yourself. What do you think is the primary reason for the talent pool?
The New York area seems to attract the most passionate and dedicated people from all walks of life, so it's no surprise so many of the trance talents from the states are from around here. Based on how dense the population is, we're bound to have a hand full of incredible people in every area you can fathom!
Most of the artists listed never broke out on the international stage for various reasons. As you're good friends with them, what were you able to learn from their careers to help you avoid some of the same pitfalls?

For some, it was a conscious decision to avoid the life of a touring artist. For others (like myself), the gigs side of things is always a work in progress. I've had many of my setbacks, and I think that's where an artist learns the most. If they can tackle those sort of problems, the rest is putting in consistent effort over an extended period.
Speaking of international recognition, you've been on a roll this year, especially during the summer. Luminosity, Tomorrowland, and of course your invasion of the Great White North, otherwise known as Canada, were some of your destinations. What changes allowed you to reach this next step in your career and how was your experience like at these new venues?
Working with FSOE has undoubtedly helped me reach new audiences and destinations, without question. Playing at Luminosity was a dream come true since I've always wanted to attend as a fan, and finally made it as a performer! Tomorrowland was unreal as well, the scale of that festival is unbelievable.
As an artist bred out of the United States trance music scene, what are some of the most significant challenges you faced since going global? How would you compare the United States trance scene to the worldwide stage?
I think being a progressive artist from the United States has its limitations at times especially when so many promoters are dead set on booking lineups of artists who play strictly faster material. Many are afraid to take a chance, which is why you see the same names playing the same shows everywhere. That said, this year I've played many extended sets in new cities successfully, which has proven to me that the demand is there for artists doing different things!
The trance scene in the States is always changing, but this past year it was indeed on an upward trend, with the success of Dreamstate and the central cities doing their usual rounds of awesome parties. I don't think we're particularly at a high point in the history of trance shows in New York, for example, but music is cyclical and always ebbs and flows.
That said, I do think the United States has an influx of new, younger trance fans which is what the genre needs in the long term to sustain itself.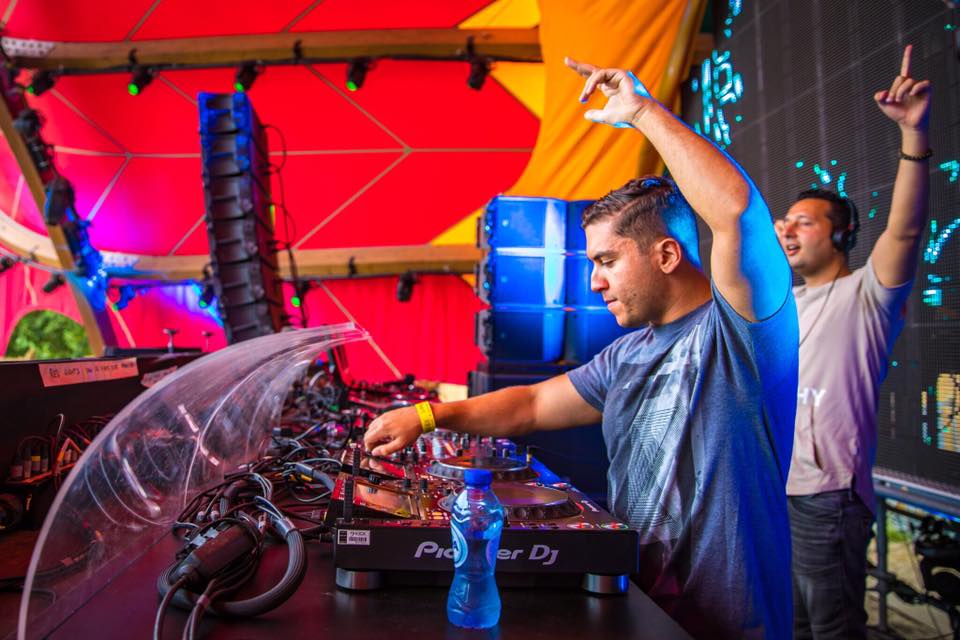 The latter part of the year saw you make your most significant announcement yet: the launch of your label FSOE Parallels. In a world where new imprints are a dime a dozen, what inspired you to take on this brand new project? How will Parallels evolve going forward to stand out from the crowd?
I see FSOE Parallels as an opportunity to release unique, forward-thinking, progressive trance without limitations. I'm not concerned about following trends, but instead, focused on finding quality music that stands the test of time. Naturally, I do have stylistic preferences, but I try to only use them as guidelines, not strict rules.
As the label grows, I think we'll see more and more artists doing more experimental material. I hope Parallels becomes a place where artists feel free to develop and try new things.
As the A&R point man for the label, you are placed in the driver's seat to help launch, promote, and push the careers of some of the most creative talent in the trance game. We've already seen the iconic The Blizzard have a release. What other artists will you aim to sign to the imprint?
We've just picked up a new tune from my good friend Thomas Datt that is truly incredible. There are also a few other artists from the head FSOE experimenting with progressive trance sounds that I can't wait to get out. Pablo Artigas, another New Jersey artist, has a ton of work lined up that is mind-blowing. My collaborator Tim Verkruissen also has some of the most unique tunes I've heard in a while coming up on the label!
Vintage & Morelli delivered the remix of "Hydra – Amber" that we've all been waiting for, and I think you can expect more from him on the label in the future. The final name I'll list here is David Broaders, who put out some of the best tunes I've heard in 2017 – you can expect that same quality in 2018 from him on Parallels. Honestly, though, there are too many artists to name and this next year will be a fun ride!

The label's first release was your track "Painting Shadows". For those just dipping into the realm of melodic progressive trance, what are some of the indispensable elements that go into producing a track like this and what types of feelings does this genre evoke within you as its creator?
I made this track purely based on feeling, not worrying about how it would play back in a club or live set, for example. I think it pulls from the elements of trance that we all love – emotional melodies, energetic groove, and lush atmospheres. For me, "Painting Shadows" makes me feel a little nostalgic when I listen back to it, a yearning for an earlier time.
A few weeks back you celebrated the 100th episode of your podcast by doing a live broadcast from a local radio station in New Jersey. What pushed you to organise such an event and how did you find it despite the streaming issues?
Having started Monoverse Radio as a podcast, later to be hosted on internet radio, it was a goal of mine to do a live broadcast eventually. It was surreal to be in a real radio studio to host the show. Suddenly, it's no longer bits of information on the internet – it's a real thing, happening live, with all the excitement and stresses that come along with it. It was a ton of fun.
You're also somewhat involved in smaller social communities, like Reddit's trance sub and the Trancefix.nl forums. While these communities allow you to form personal connections with some of your fans, they also host incredibly opinionated people. How do you balance the various feedback you receive on these platforms?
I try my hardest to disconnect myself as an artist and merely look at it as another member of the audience. It's a great way to see where people's heads are at and get a feel for the perspectives shared within the community. I'm not new to the interwebs, so I don't get too bothered by people who are keyboard cowboys. Even in extremes, you can usually find some positive takeaway from even the most negative of rants!
It should come as no surprise, but everyone who has ever brushed elbows with you will say that you are one of the most humble and gracious talents in the scene. How does an artist on the rise like yourself keep those positive vibes flowing with the massive amount of pressure that you are facing on a day to day basis?
That's an incredibly kind compliment, one that's awesome to hear as I am very conscious of it. The key is coming across humble artists and keeping their attitudes in mind. Usually the further up the chain you go, the more you find artists who are level-headed and kind. I only try to follow their example!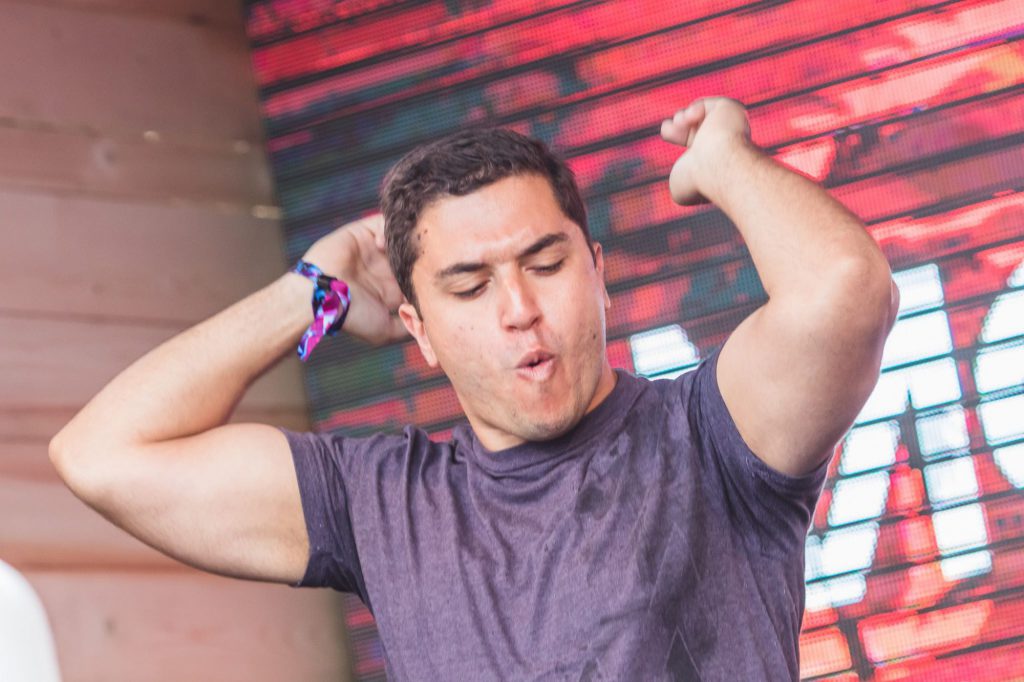 Before we let you go, the new year already upon us! What plans have you been working on for 2018?
I mostly focused on the label lately. Admittedly, to that end, I want to cut back on releasing so much material myself. This next year will be focused purely on quality while rolling out some fresh ideas I have for myself and the label.
Do you have any last words for all the Monoverse maniacs out there?
Your support is truly and sincerely appreciated, and I can't wait to share with you all the awesome stuff we have in store for you this year so stay tuned!
Thanks again for talking with us and we wish you all the best for the upcoming year!
Thank you for the opportunity, and likewise!
---
Connect with Monoverse on Social Media:
Facebook | Twitter | Instagram | SoundCloud