Cut Snake have cornered the market on party planning with their brand new Dr. Um's Party Tutorial EP!
---
Australian duo Cut Snake have been riding quite a wave since their inception in 2012, pun absolutely intended. Originally coming to electronic music via the unlikely avenue of surf contests, the pair discovered that they had a passion for the underground and a talent for producing infectious tech house beats. Such is the case with their newest EP, Dr. Um's Party Tutorial, out today on Insomniac Records.
The first of two tracks, "Dr. Um", features an uptempo house beat with a rolling, sultry bassline punctuated by sharp, brassy horns and sound effects reminiscent of laser beams. The end product is a track that would be perfectly at home both on the dancefloor of any club or at a torch-lit after-hours beach party. In short, it's an infectious groove that is certain to see plenty of peak hour play in all of your favorites' sets this winter.
In my opinion, though, it's "Party Tutorial" that really steals the show. An exuberant, rollicking bass and percussion line drives the track forward, taking the listener on a wild ride through a jazzy synth melody and an array of vocal samples that literally spell out how to throw a successful party, presumably snagged from some sort of how-to guide intended for housewives in the 1950's. Plainly put, it's one of the catchiest tech house tracks we've heard all year, but don't take our word for it – give it a listen.
If it sounds ridiculous, it absolutely is, and that is clearly the point. But if you've had the pleasure of seeing Cut Snake live, then you know that serious isn't on the bill – and we wouldn't have it any other way.
Listen to Cut Snake – Dr. Um's Party Tutorial EP on SoundCloud:
What do you think of Cut Snake's Dr. Um's Party Tutorial EP? Let us know in the comments!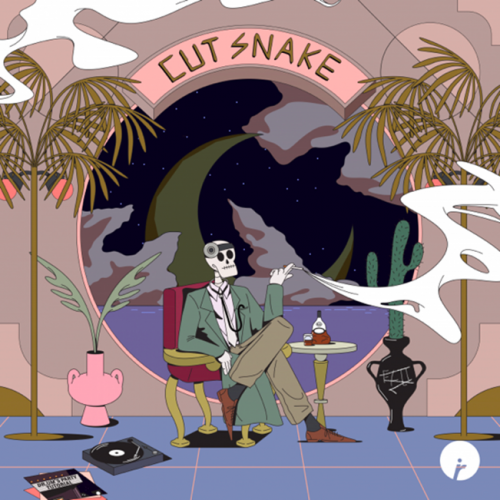 ---
Connect with Cut Snake on Social Media:
Website | Facebook | Twitter | Instagram | SoundCloud
Connect with Insomniac Records on Social Media:
Facebook | Twitter | Instagram | SoundCloud.