Avoid last minute shopping this holiday season and get the perfect gift for the vinyl enthusiast in your life.
---
'Tis the season to be jolly, but it's also the season for finding those perfect gifts for that special someone in your festival life! While digital formats and streaming have come to dominate the music scene over the past decade, many have begun to flock back to one of the tried and true formats from yesteryear, vinyl.
For those who are looking to gift the vinyl lover in their life something special, or even kick off a new passion for someone looking to explore the format, we've selected some items that will surely be a hit.
Below are some turntables, accessories, and vinyl albums that will definitely bring some smiles this holiday season. Make sure to get your orders in soon so your gifts will arrive on time this season!
The Essential Holiday Shopping Guide 2017 – Vinyl Lover Edition!
---

Start your friend off with an entry-level turntable.
Has your friend expressed interest in starting a vinyl collection or exploring the warm, analog sounds the come with it? If they are just beginning to get into the vinyl game then they'll definitely need to be able to listen to the albums and tunes they pick up. Help them start things off right by grabbing them a cost-efficient record player that won't break the bank!
The Numark TTUSB is a solid choice at a little over $100 and should be a good start to anyone's journey into vinyl. If you're looking for something more portable, the PT01 Touring is a serious value at $50 but is exclusive to Amazon Prime members only.
Pictured: Numark TTUSB | 33 1/3 & 45 RPM Turntable – $126 via Amazon
---

Looking for the next level? Take a step up with a mid-level turntable.
If your friend is already in the vinyl game but has used that entry-level player for too long, springing for one to take them to the next level would make for a great gift this holiday season.
The Audio-Technica AT-LP120-USB Direct-Drive Professional Turntable is a nice, mid-level pick for those looking to spend a little more on their vinyl setup. Featuring an S-shaped tone arm assembly, selectable internal stereo phono preamplifier, and the ability to connect to your Mac or PC via USB, this is definitely one to purchase for your favorite person!
Pictured: Audio-Technica AT-LP120-USB Professional Turntable – $249 on Amazon
---

Deck your turntable out with some fun slipmats.
DJs who use vinyl records will know the importance of slipmats from a performance standpoint, but that doesn't mean they aren't something to use if you don't spin! Originally developed by Grandmaster Flash to assist with beat-matching and other techniques, these slipmats are typically made of felt but also cork and other materials.
For a trippy experience, check out the Taz Studio designs on Amazon. There are also lots of other fun designs from Snappy Printing on Etsy like a burger, astronaut, and the Milky Way Galaxy that will make any record player pop at $15 each!
Pictured: Taz Studio Geometric Cork Slipmat – $31.99 via Amazon
---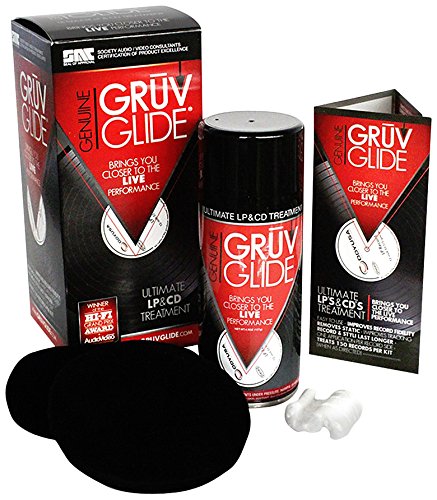 Grab the GRUVGLIDE DJ Package to protect your vinyl.
GruvGlide is a product that will not only help with the fidelity of your music but will also keep your stylus clean for a longer duration. If you have pops or clicks when playing your records using this product will help remove those and increase the audio quality that is pumped out. Once applied to your record properly, it will help protect the surface and remove static too.
Pictured: GruvGlide DJ Package – $39.99 via Amazon
---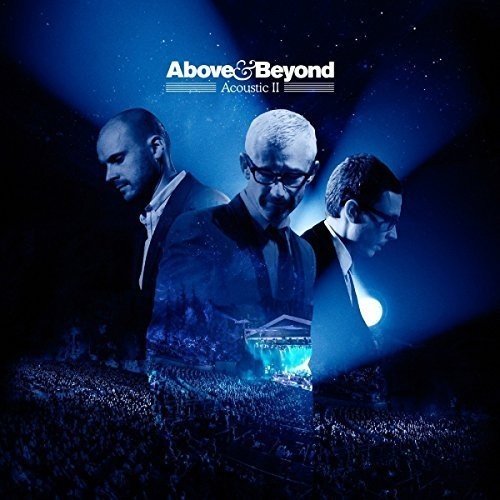 Vinyl Pick: Above & Beyond – Acoustic II
The perfect vinyl for that Anjuna Family member who appreciates both the songwriting ability of the trio as well as classical music, Above & Beyond Acoustic II will definitely impress.
As a journey into their past releases, they bring a new take on some of their classic tunes and evoke emotion in a new way while listening. We recommend putting this record on and watching some James Bond title credit openers as the two tend to blend seamlessly.
Pictured: Above & Beyond Acoustic II – $39.99 via Amazon
---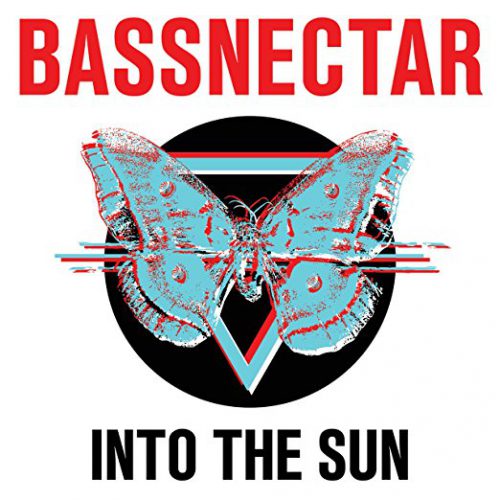 Vinyl Pick: Bassnectar – Into The Sun
One of the top albums from 2015, Bassnectar's Into The Sun is a must listen from start to finish for any bass music enthusiast. This album is full of tunes that diehard fans of Bassnectar will love while also being a great entry point for those who may not have discovered his music yet.
Does the Basshead in your life already have this on vinyl? We also recommend Bassnectar's album Unlimited which also features two colored vinyl inside! It is currently available for $22.99 via Amazon.
Pictured: Bassnectar – Into The Sun – $23.99 via Amazon
---

Vinyl Pick: Literally anything from Daft Punk
As if Daft Punk wouldn't be included in some capacity on this list. If you're a lover of electronic music and a vinyl enthusiast then you most likely will have at least one album from the robots in your collection.
Over the years they have released major albums like Discoveryand Homeworkon vinyl while also dropping their masterpieces like the TRON Legacy Soundtrack and Alive 2007 as well. Whether you spring for a copy of Daft Club or Random Access Memories, one thing is for certain: their music is hard to beat in this format.
Pictured: Daft Punk – Discover – $17 via Amazon
---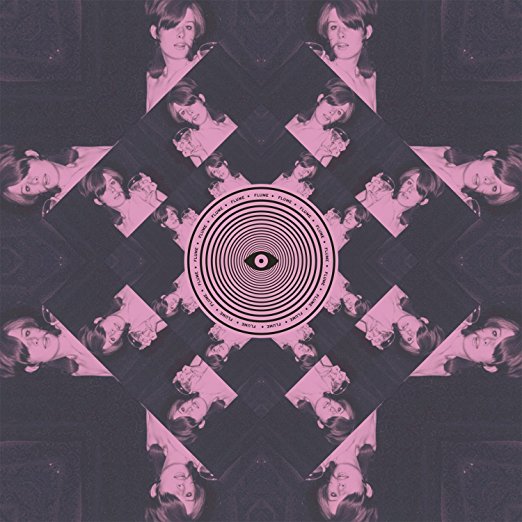 Vinyl Pick: Flume – Flume
Since his debut, Flume has not only grabbed the attention of electronic music lovers but those who also come from a more pop-influenced background, as well. Blowing us away with his self-titled album, Flume, he showed off some of the best beats in the scene today.
Following up that monster of an album was the Deluxe Edition, which features some quality takes on the original tunes and is available for $27.99 via Amazon. Although currently out of stock, for the most dedicated Flume fan and those looking for a unique addition to their collection, his recent album Skinfeatures a purple-pink marbled vinyl.
Pictured: Flume – Flume – $19.99 via Amazon
---

Vinyl Pick: The Glitch Mob – Drink The Sea
Back with more bass music is The Glitch Mob's epic album Drink The Sea. Considered to be one of their best releases to date, Drink The Sea features some of their hit tracks like "Fortune Days" and "Animus Vox". This album is a must-listen for anyone who loves experimental sounds and is a solid addition to anyone's record collection.
Pictured: The Glitch Mob – Drink The Sea – $26.95 via Amazon
---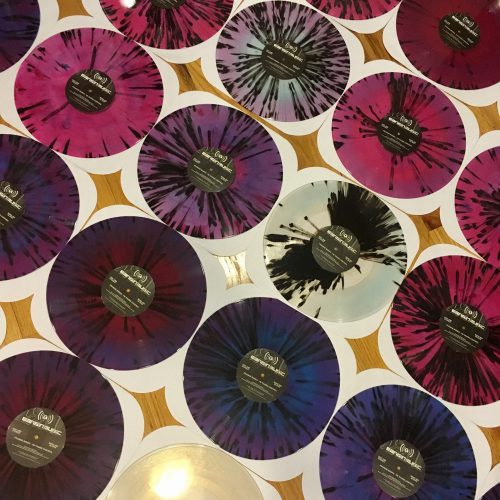 Vinyl Pick: Frankie Bones – BANG001 & BANG002
This year the legendary DJ and originator of PLUR Frankie Bones dropped two exclusive vinyl pressings of BANG001 and BANG002 that each feature unique, eye-popping designs. Each edition of BANG features two tracks that will get you dancing into the night, and are the perfect addition to any collector's spread of special variants and limited-run pressings!
Pictured: Frankie Bones – BANG001 – $24.99 via Bandcamp
---
What are you planning to get the vinyl lover in your life for the holidays? Let us know in the comments!