Giraffage's chill melodies combined familiar songs with unique tones, only to be balanced out with a beautiful display of visuals and light.
---
I arrived at the North Park Observatory shortly after the doors had opened. The line wasn't very long yet and as I passed through the doors the stage immediately caught my eye. Receding crescents seemed to form the ribs of a sphere. It wasn't until Giraffage took the stage that I realized they were actually LED bars.
Sweater Beats opened the night with some pretty impressive remixes.
His ability to live mix and play the drums had the whole crowd dancing. His passion was visible as you moved around the decks and instrumental setup. He went back and forth from mixing to drumming and even picked up the guitar a few times.
The brightness was not only reflected in Sweater Beats' melodies but also in the lights from behind the decks. They weren't lasers but they pulsed with his drums and bassline. Toward the end of his set, he grabbed the guitar and came right to the railing. It was the kind of set you jump around to, but more the kind of set you just vibe with and soak in that beautiful melody.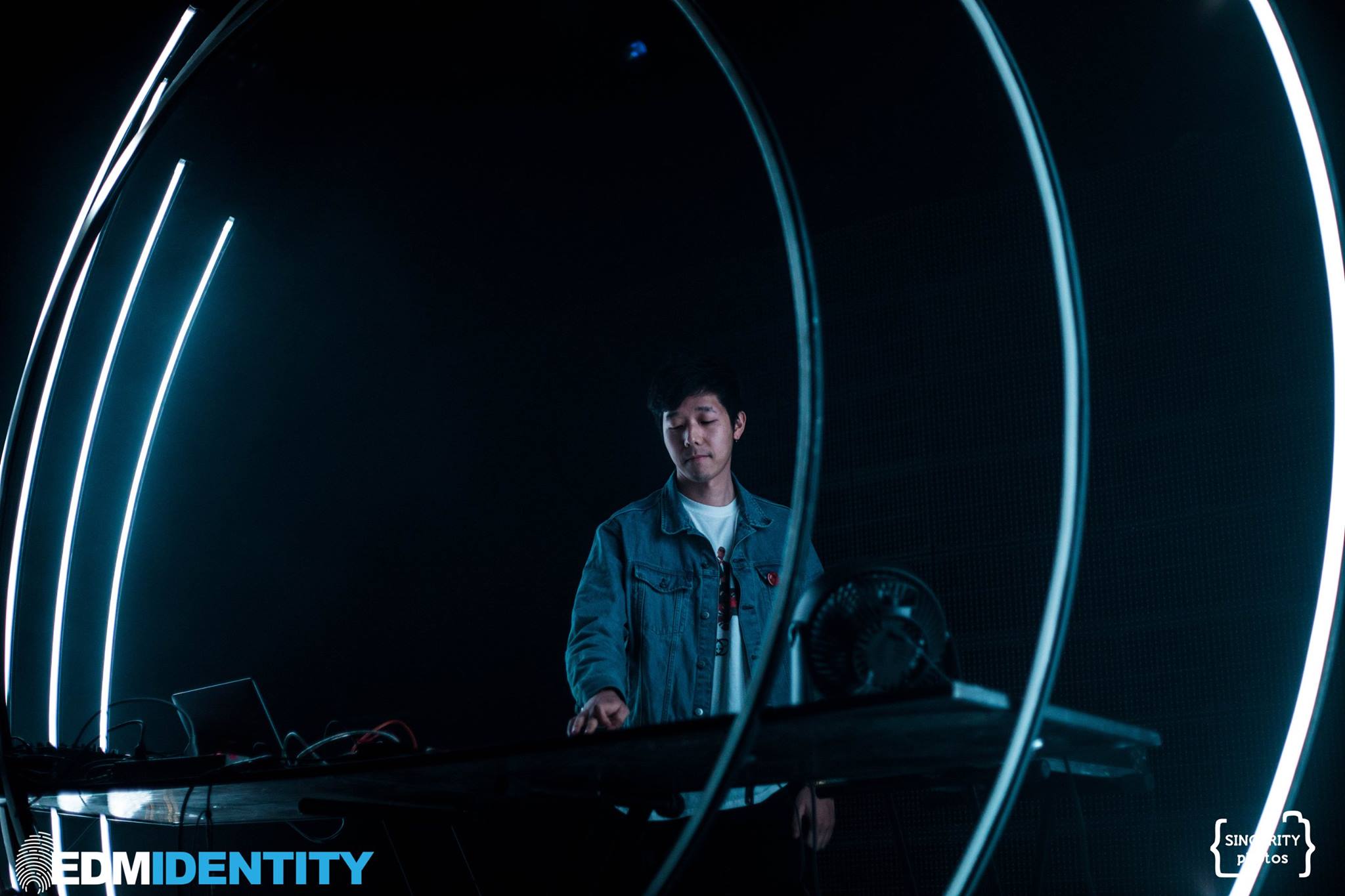 It was finally time for the man himself, Giraffage.
It was dark as he took the center stage, a lone blue light hanging in the background. He got on the microphone and asked how we were doing before beginning his set. It was the perfect blend of melodic songs – remixes we were familiar with and tracks from his Too Real album. The rings on the stage lit up in multiple colors and faded in and out o the beat. The crowd was grooving the whole time and even got him to do an encore.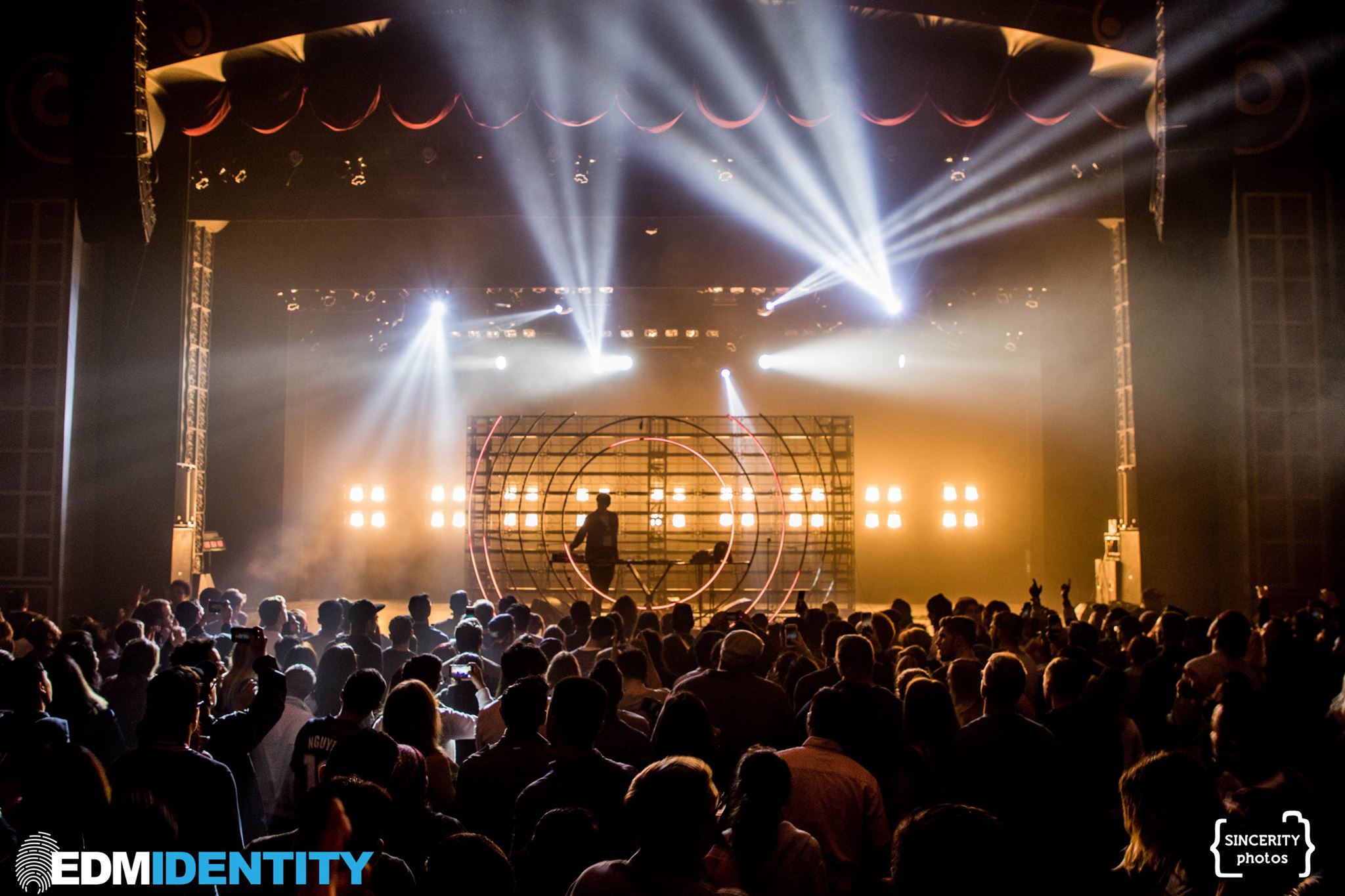 I had heard of Giraffage before but had never seen him play a set.
I honestly didn't know what to expect but was ecstatic with the experience. He is a true talent and live performer whose setup is definitely unique. If you have the chance to catch him on this tour I would highly recommend it. It's feel good music that's not just fun to dance to but truly an art to watch.
Check out Giraffage – Green Tea on SoundCloud:
Be sure to check out the rest of our photo album here.
---
Connect with Giraffage on Social Media: