For a first-year, mixed-genre event, Goldrush Music Festival was a strong way to wrap up the festival season in Arizona.
---
Goldrush Music Festival was a solid mix of hip-hop and EDM. The styles complemented each other to the point where many of the hip-hop acts had been remixed by the EDM artists. On top of the music, the event had a Western theme and was held in a Western town, complete with the many of the buildings having posts outside where people once tied up their horses.
Arizona's music scene, specifically the electronic scene, has been growing over the past few years and this has been a great culmination of that growth. While there were a lot of things to love about Goldrush Music Festival in its inaugural year, I've chosen just a few moments to highlight my experience.
Curious about how the event went down? Check out Zach's full review!
---
The funny and unique totems floating over the crowd.
Once festival starts filling with people it's easy to get lost. The crowd slows down your text messages and you start getting communications ten or twenty minutes after your friends send them – and once you get the message, your group has probably moved on to the next set.
Totems are a great way to deal with that. Standing up to ten feet high, a unique totem helps you find your squad easily and many groups can be very creative about what they use. Sometimes an inside joke, sometimes a meme, and other times just something random but it helps you find your friends. Plus when you're in the photo pit or the back of the crowd it makes for a great photo.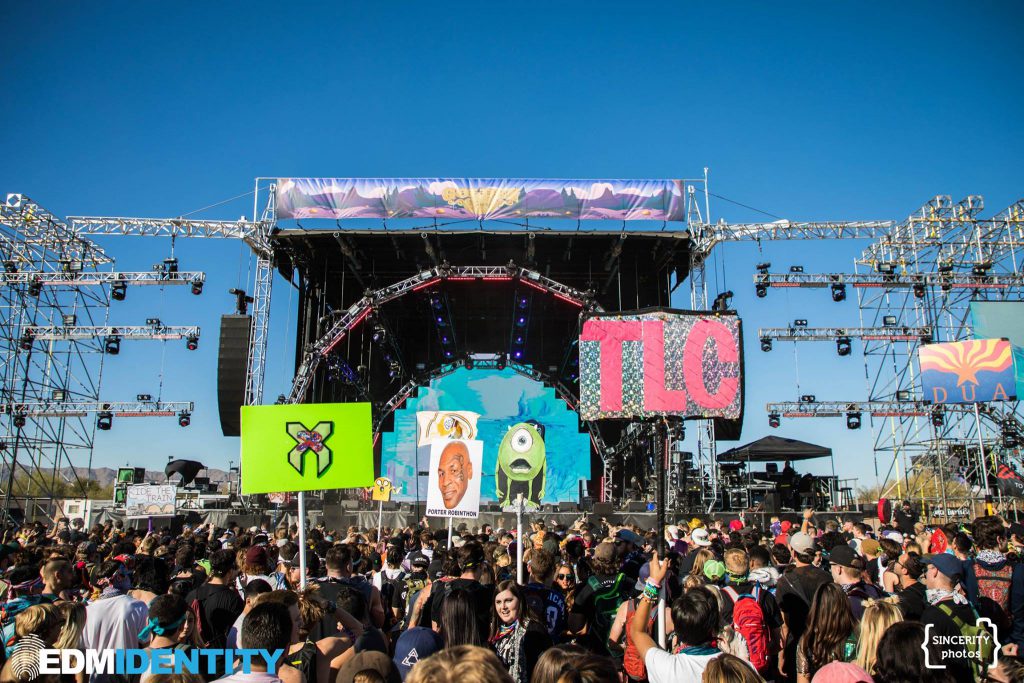 ---
The PLUR vibes from those in attendance.
At a time when many people say that PLUR isn't alive or they pose the question, "where is the PLUR," it's nice to be able to say with confidence that it is alive and well – you just have to look for it. Being an all-ages festival, I was able to see adults teaching kids about the handshake and experienced multiple strangers sharing kandi.
Whether you've been in the scene for a while or are completely new, PLUR is something that drives the community. It is the root of our overwhelming acceptance of each other and seeing trades like this help remind us that it is still out there.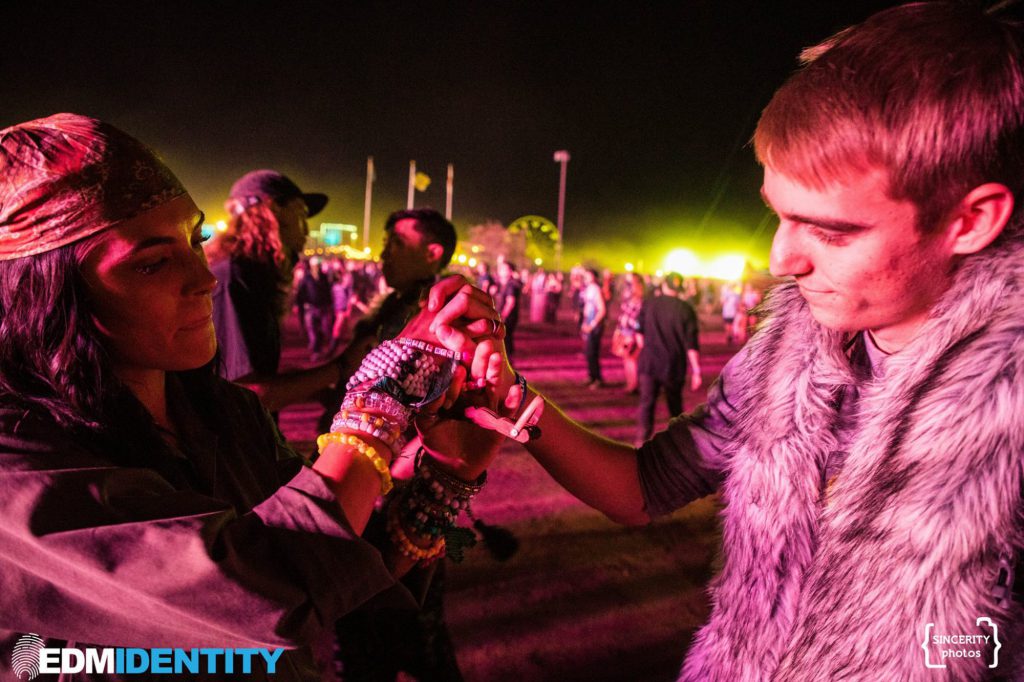 ---
The outfits that were on point despite the desert climate.
Not everyone dresses up, and admittedly, it can be hard to anticipate the desert weather. Sometimes it will just rain out of nowhere. You can start the day in the upper eighties and by the time it's 10pm, it's already in the forties. All of that aside there were some people dressed for a festival and they looked good doing it!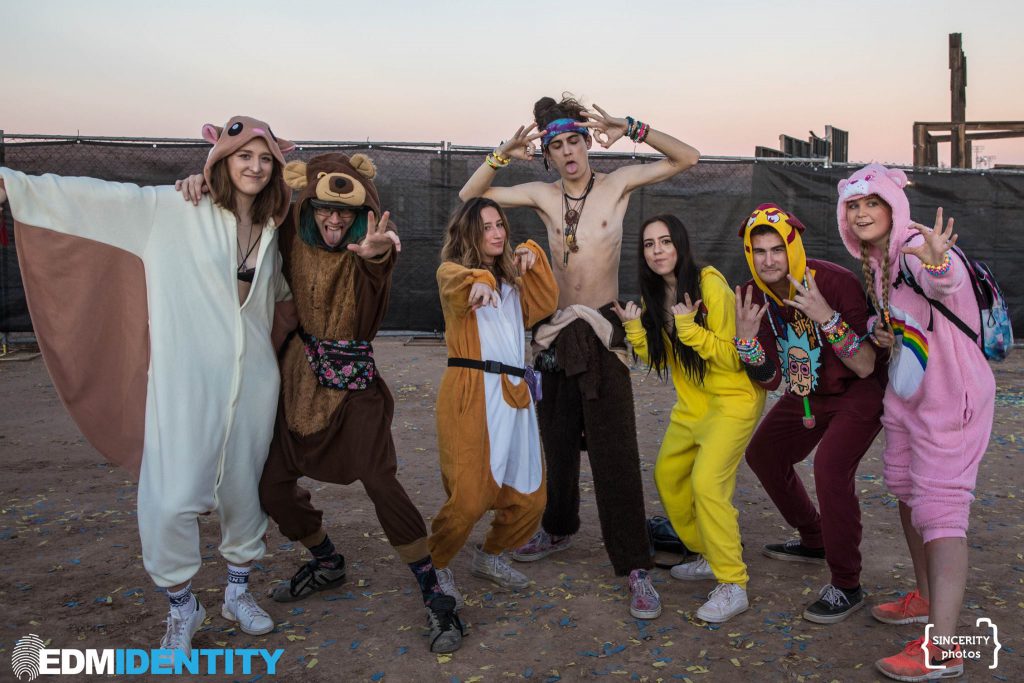 ---
The music we danced to throughout the festival.
Always choose festivals for the music – that's my life motto. Everything else will come together if you like who you're seeing. The mix of artists already had me excited for the event and I was not disappointed.
San Holo rocked six strings and was pure bliss and Keys N Krates had the whole band on stage. A-Trak b2b Baauer was a perfect combination to support the live mixing and skill set of both artists. Finally, Malaa had people dancing to house music all night!
Be sure to check out the rest of our photo album Day 1 and Day 2.
---
Connect with Goldrush Music Festival on Social Media: