Galantis left their mark after playing their first-ever show in Indianapolis on The Aviary Tour!
---
Galantis released their new album The Aviary on September 15, and they were not going to waste any time kicking off The Aviary Tour, which began October 6.
There's nothing better than going to a concert with a huge group of friends, and that's exactly what I did for Galantis when they brought their tour to the Indy Pavilion in Indianapolis.
The fall air was chilling and once we approached the venue with a line of over one hundred people out the door, we made a huddle for body warmth and even connected ours to those of random strangers.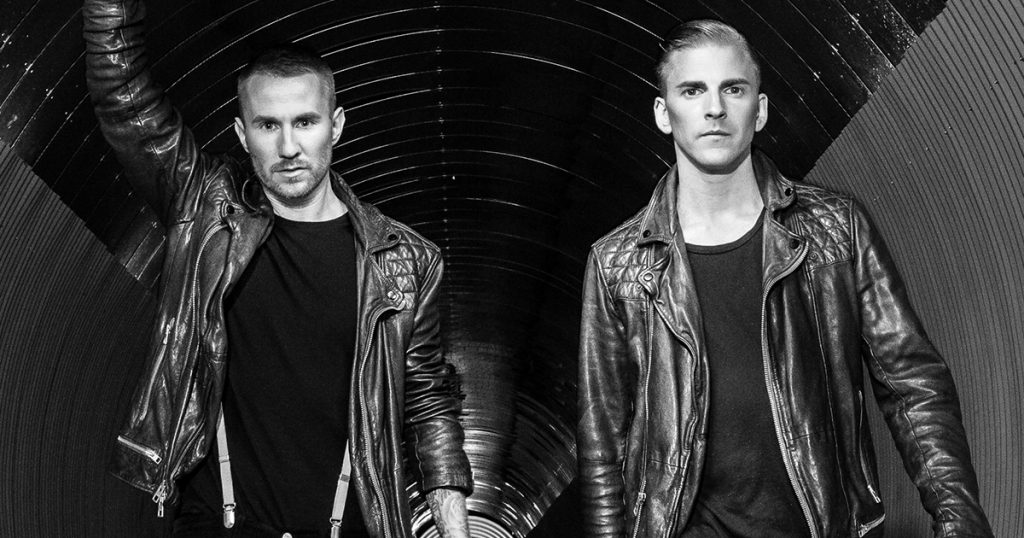 Our timing was perfect – we made it inside and found the perfect spot just as Galantis took the stage and vibrations hit the floor.
Every person in the room was singing the words to each song, sometimes even louder than the music. That feeling of being united with everyone in the room simply by the way the music hits our ears is the reason artists like Galantis are so passionate and successful.
There wasn't a dull moment; when we weren't dancing, our eyes were either locked on the duo's live drumming on their notorious mega-drum set or the dancing of their iconic mythical creature.
The way they incorporated songs from their new album during their set with some old favorites was flawless.
I vividly remember feeling emotionally connected to all of my friends during one of their new songs, "Girls on Boys". The screens had the lyrics up in a bold, white font with a changing colorful background, and we couldn't help but sing along.
Stream Galantis & ROZES – "Girls on Boys" on Soundcloud: 
The venue was small yet spacious, allowing us to fully enjoy and experience the music the entire time.
The venue and environment of a concert can sometimes determine the type of experience you have. When a venue tries to fit more people than it can accommodate, it takes away from each what individual could potentially get out of the event.
Needless to say, the Indy Pavilion was the perfect venue for one of The Aviary Tour's shows, and Galantis' first-ever performance in Indianapolis.
The Swedish duo and the Indy Pavilion kept us engaged, excited, and lively all night, making it one night my friends and I will surely never forget.
---
Follow Galantis on Social Media:
Website | Facebook | Twitter | Instagram | Soundcloud