Vokab Kompany talks about performing as Outkast, the local scene in San Diego, and more!
---
The San Diego based duo Vokab Kompany, aka Robbie Gallo and Matt Burke, and their live band have played plenty of shows this year. One of their most unique performances is just around the corner as they will be performing Outkast at the Music Box in Downtown San Diego on November 22 with support from Gene Evaro Jr. and Carlo & Lily Fangz.
The performance will include a set of Outkast songs with a Vokab Company twist followed by a regular Vokab Kompany set. It's going to be an awesome night of music and all I can say is don't miss this show. Who knows the next time you'll be able to catch a live performance of Outkast along with other shows throughout the evening!
Falling in love with their sound, we knew we had to swing by for a chat before the show this month. Listen to their album The Good Kompany, read on for our chat, and grab tickets to the show via Music Box's Website!
Stream The Good Kompany on SoundCloud:
---
Can you talk about the early beginnings of Vokab Kompany and you have grown throughout your careers?
Robbie: We've been homies forever; Santa Cruz/Tahoe days. We appreciated what one another was working on in the early San Diego period. Burke was touring with his live funk band called, Native Root. They were so dope. I wanted to do something like that. I wanted a live band. I wanted to tour. I wanted to grab a little of that road life.
At the time, it was just me and a DJ and I would feat. a few guests. He and the boys would come to SD and we'd collab up a show and it would go off. Normally PB or OB were our spots. My first show out of San Diego as Vokab Kompany was up in San Marcos at this coffee shop. 3 people came. They were the 3 friends I brought. I remember thinking, what makes people want to go see a show? I had to break it down.
Usually, guys like to come if there are girls. Most often girls come to dance. If there are girls dancing, then the fellas are buying drinks, getting loose and the party becomes a fun social environment. Your music is responsible for setting that vibe. Or not. It's up to you and the environment you wish to create.
However, for me, it was hard to do that with the underground hip-hop tone I was then creating. Burke had a fun, funky ass band; however, still had a message he was responsible for. It was perfect. He dug my energy, I dug his. It was a no-brainer to put it together.
Both of us have grown a lot together musically and as partners. I am part of his family as he is part of mine. We've been there for one another through some crazy shit and have had our own visions too but, through all that, we are still friends and still doing this music thing together.
We have a ton of new product coming out and are also both working on separate stuff. I am also making an album of my own and Burke is collaborating with other artists creating singles. It's fun to be able to create other artistic outlets sometimes. Keeps me sane, that's for sure.

You have an upcoming show in Downtown SD at the Music Box on November 22 where you'll be performing Outkast. How is that going to go down? Live band? Who's Dré and who's Big Boi?
Robbie: It's going down! We've been practicing a few times a week for the past months really trying to nail it with our own Vokab spin, of course. Fully live, with a few guest features and performers, as well as visuals! André and Big Boi are fucking geniuses! When you have the opportunity to study and learn from someone like them, it's really ear and eye-opening.
I myself have over 10 pages of none other than Big Boi's lyrics to regurgitate. Some of his lyrics are so smooth, however, some of them are insanely unique. It's like this jazzy, artistic drum beat crammed into a section that doesn't seem like it would allow those words into that space yet, somehow he effortlessly does it. For me, that and the subject matter are what's proved most difficult to learn. He's talking about his culture, life, and things he grew up on which to be perfectly honest, I do not have experience with.
It's really dope though when you break it down. You get a peek into someone's life you've never met. I just hope I do it right. 11/22= judgment day. I'll let Burke tell you about Benjamin André.
Where did the idea of performing Outkast come from?
Robbie: Well, we've done a few live versions of Outkast songs in our sets, through the years. However, Burke and I got to tour with Karl Denson's Tiny Universe a couple of years ago and we did Run DMC's greatest hits. We had to learn it all within about 2 weeks. That was so nerve-racking. We had our own shows we were working on and then got that call. We just said "yes" and then figured it out. It was like being in school all over again.
Our first hit was in Chicago at Park West on Dec. 31st. We only had one live practice before. Practice for a live show can be very different… and we nailed it! We actually documented it and put out a little two-part video. Check out Part I and Part II!
VKCE is an album you made with Crush Effect, how did that collaboration start and what inspired you to blend elements of electronic and hip-hop together? 
Robbie: We met Jesse Molloy gigging here is SD. We met Dave Veith through the Karl Denson connection. First tracks we started working on together were "Loud Enough" & "Burn It Down". "Burn It Down" went on to be synced in a Southern Comfort commercial and "Loud Enough" is our most played VKCE track on SoundCloud with almost 85,000 combined plays!
Electronic Bass music and hip-hop just kinda fit. Whether it's the tempo, the way vocals sit, the drops or the builds, it's def on that peanut butter and jelly tip. We have a new single coming out in Dec. with VKCE called, MVP. It's been about 5 years since we've dropped something new together so we are pretty excited.
You mentioned you have an unreleased track with Crush Effect, can you tell us more about that?
Robbie: This one's playful, hooky and has a fun feel to it. We are hoping to get some of this stuff synced again. Having your music in commercials, television and movies etc. not only helps expand your reach with some amazing free advertising but you get to reap the fruits of your labor. We will be releasing MVP with Gravitas Records in December and are fucking pumped!
Being based in San Diego, what's the experience like making the music videos at a bunch of different local spots for "View of my Life" and "Where's My Delorean"?
Matt: The video shoots are always fun. Rob and I love to have fun and involve our community. Whether it's our friends or our families we keep it close-knit and are grateful for each and every person who has helped us build this thing.
You have family and friends in the music videos and I remember Matt brought his daughter to Lightning in a Bottle to sing "Lately", how has the experience been sharing and growing your passion with the people closest you, fans included?
Matt: I think that when people see you perusing your passion it can inspire them in some small ways. From the get-go, this thing was a collaborative effort between the whole crew, and that crew is massive, with Reno, Tahoe, Santa Cruz roots that extend several decades and include everyone within a twenty-year span coming up in those areas. Incorporating the friends, fans and family just came natural (and my daughter/Rob's god-daughter is an incredible musician as well).
You've played a lot of hometown events and shows. Who are your favorite current hometown SD artists/bands?
Matt: Oh man, I'm a digger in this aspect. I LOVE our local scene and scour the links, hashtags and rabbit holes to find SD's best talent. 91X/Tim Pyles, Lou Niles, Robin Roth and Mike Halloran have also been great at giving some shine to the locals.
My faves right now are THE OG MITCHY SLICK, Ryan Anthony, Heartbreak and this upcoming cat, Tre Aces who was a former student of mine that produces, sings, and more. He's insane!
Love me some Jaywat Production, Gene Avaro Jr., DJ Carlo, Mimi Zulu, anything with Al Howard and The Naj, Karl Denson the hometown hero (also of Greyboy All-Star fame), The Nervous Wreckords and Tolan Shaw.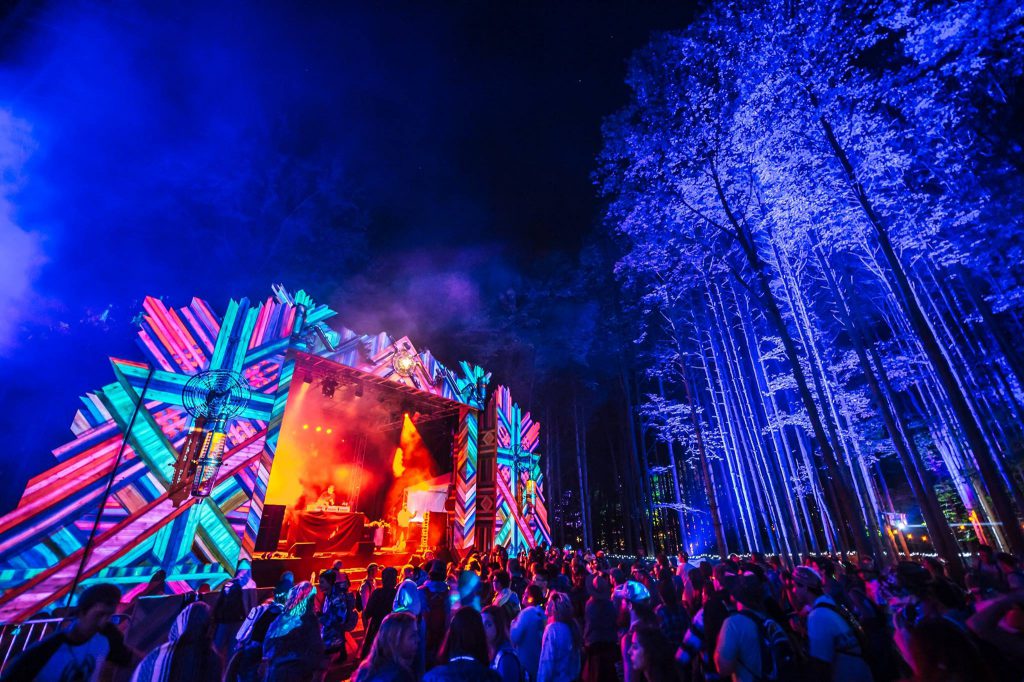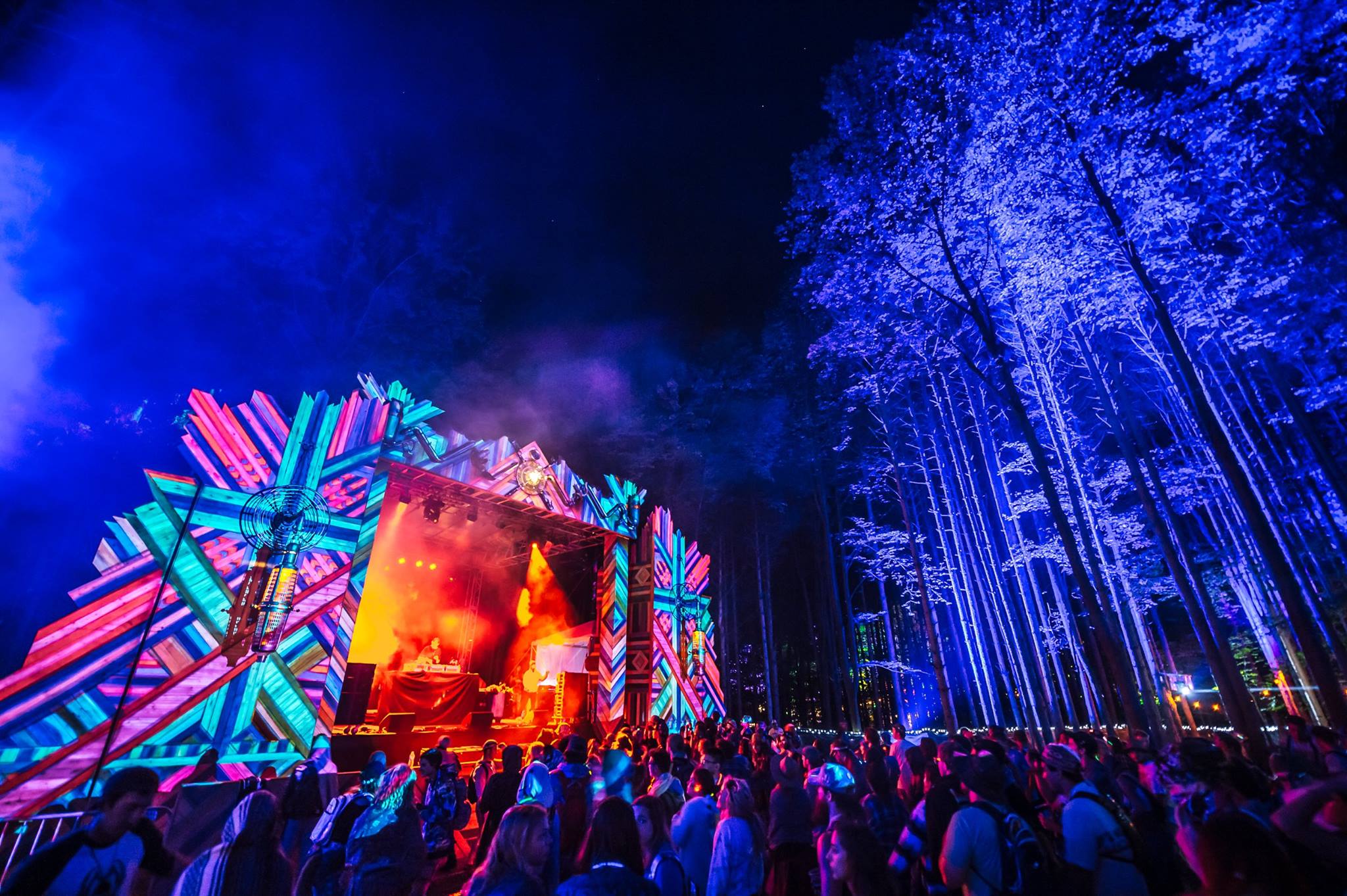 Having played a wide variety of festivals including Coachella, SnowGlobe, and Electric Forest, what is one of your most memorable moments from a festival?
Matt: This past year we played three sets in one day at Electric Forest, our last set started at like 4:30 am, and the people who were invited to that one were ready! Before the music even started we looked out and people were dancing with Poi and grooving to their own heartbeats, so all we had to do was start playing for extremely high vibes. By the end of the set it looks like a sea of people, maybe only a couple thousand, but it was insane.
I remember looking out and going "thank you, everyone, we're String Cheese (as a joke, since it's their festival). Well, for the rest of the weekend people kept coming up to me asking if I was in cheese, which is really funny because we are a hip-hop act and they're bluegrass legends!
You give back to the community, you've had tracks featured in commercials and TV shows, won awards at the SD Music Awards. What's next for Vokab Kompany?
Matt: I think I answer for all of us when I say we hope to continue to see this thing through, rock as many stages as possible, help young artists realize their talent and launch their visions, collaborate with several artists in outside of our genre, release music together, solo, under and over ground.  IT. JUSSST. DON"T. STOP.
---
Connect with Vokab Kompany on Social Media:
Website | Facebook | Twitter | Instagram | SoundCloud | YouTube