Meet Erin Cropper in this week's #IDSpotlight!
---
Name: Erin Cropper
Age: 33
Hometown: St. Charles, Illinois
Current City: Denver, Colorado
Occupation: Analytics Consultant / EDM Identity's Managing Editor
Twitter: @erincropper
Facebook: @erin.cropper
Instagram: @erinmichelec
---
What was your first electronic music event?
I came into electronic music in a bit of a sideways fashion by checking out some of the electronic shows at Bonnaroo when I went there in 2008 and 2009. Although technically my first show was probably Tiesto's set at Bonnaroo in 2008 (back before Tiesto bestowed the abomination that is "Red Lights" upon the world – RIP), it was raining and we were cold, so we only stayed for a few songs before scuttling back to our tent to warm up.
The real first one was Paul Oakenfold at Bonnaroo in 2009, and that changed everything. He played a nonstop barrage of old school trance and electro house tracks, and it was absolutely incredible. I'll never forget the shirt he was wearing, either – it said "Dance, you fuckers!" on the back of it. I still want that shirt!
It wasn't long after that we started going to electronic shows, starting with basically anything we could find in Chicago, including Tiesto, deadmau5, Bassnectar… Back in those days, pretty big artists would come and play at SmartBar, which is a 400-person, super-intimate venue in the basement of Metro. I'll never forget when I saw Kaskade play there; it was truly magical.
Our first real electronic music festival was EDC Las Vegas in 2012. Our friend was turning 21 and she wanted to go, and we decided to pull the trigger and make the trip out there. We've never looked back since!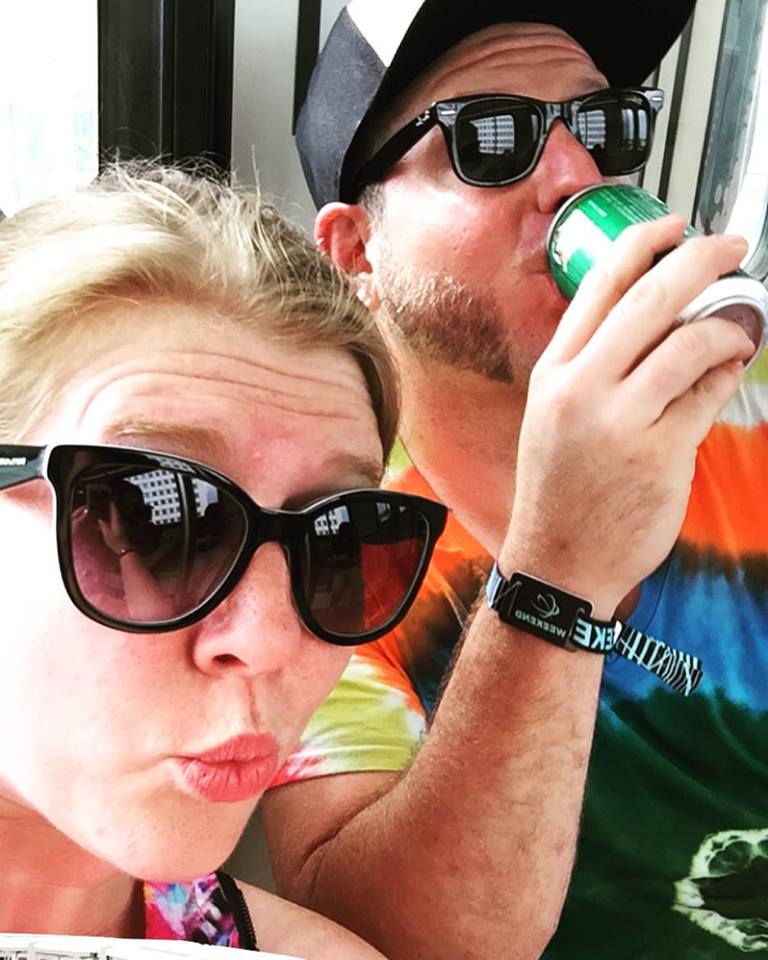 What/who influenced you to attend your first event?
My first real introduction to electronic music was back when I was in high school. My brother, Kevin, had burned various different CDs of electronic music for me and I'd drive around and listen to them in my car. My first real introductions were Paul van Dyk, Tiesto, and Perpetuous Dreamer (because who wasn't listening to "The Sound of Goodbye" in 2001?).
Years later and through college, I still never really went to concerts – I'd filled my life with a ton of other things, but I'd still listen to electronic music occasionally and found various different artists that I still love today, like Mr. Oizo, through web cartoons and other random outlets.
It wasn't until I graduated from school and my now-husband, Ben, moved to Illinois that we started going to shows regularly. The first real event I attended was Bonnaroo in 2008, which we went to at my brother's urging. It was an eye-opening experience – a camping festival featuring music from a variety of different genres.
After exploring a ton of electronic music there and at Lollapalooza in the years to come, it became evident that I couldn't get enough of it, and so I started exploring more of it.
What is one moment from an event that was special and why?
For me, almost every special moment involves some specific song that I hear played out at an event and then it just sticks in my memory forever, and there are probably a dozen of these memories that have really made an impression on me, usually because I've been listening to a track for ages and I have a connection to it.
One would be the first time I saw deadmau5 and heard him play "Arguru" back at Lollapalooza in 2009, back when Perry's electronic stage was just a tiny little side stage on the way to the north stage. I'd been listening to that track for months, and hearing that delicate piano intro that made its way into those powerful synths had me hooked on deadmau5 for life.
Similarly, I remember seeing Above & Beyond at the kineticFIELD at EDC in 2014, back when it was that incredible cathedral stage. Toward the end of the show, they transitioned into "Sun In Your Eyes", which was one of my favorite tracks that I never thought I'd hear played live. It was an incredible moment and one that they somehow made better by then playing "Flight 643", a track I'd been listening to for years.
The through-line for me has always been the music and the things associated with it:  having these incredible moments with the people I love most in the world with what is essentially the most perfect soundtrack imaginable.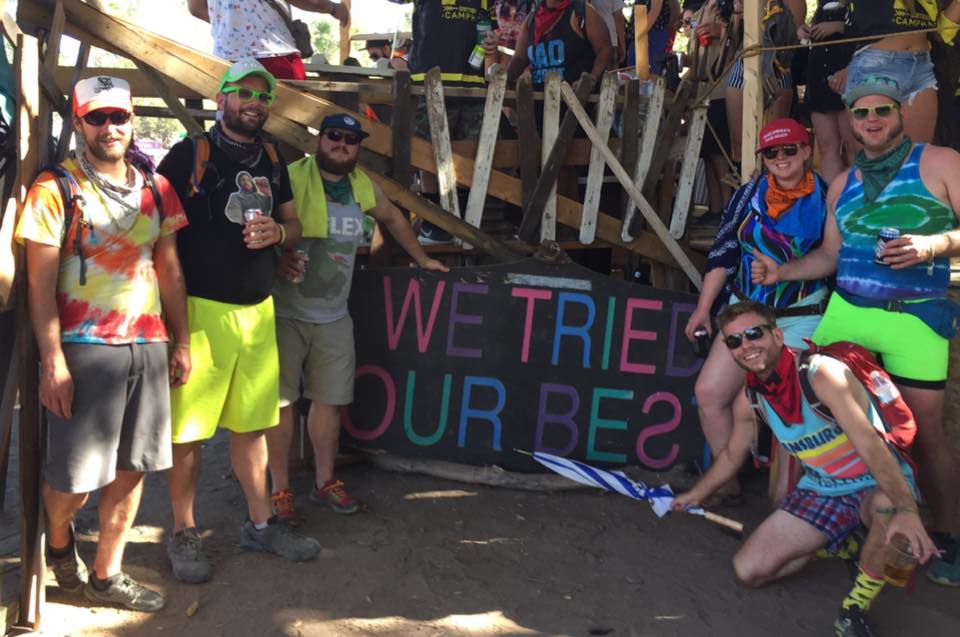 What is your favorite festival or event?
My favorite event is definitely Dirtybird Campout. There is something so incredible about the vibe of people who love Dirtybird and who go to that festival. Everyone is doing their own thing and getting down in their own way. I have met some of the most fun people at that festival, so much so that we're planning to make the trek to the inaugural East Coast edition this winter, even though it's a 27-hour drive from Denver!
We also made the trek to ABGT250 in Washington this year, and that was absolutely magical. The Anjuna family is such a wonderful group of people, and it was great to see not just Above & Beyond and some of the great Anjunabeats artists but to also have a day dedicated entirely to Anjunadeep. They have been putting out some of the best music in the business of late, in my opinion.
What is your favorite electronic song and why?
What an impossible question. I don't know if I can pick just one, but if you held a gun to my head and made me choose (and seriously, why do you have a gun, and what is wrong with you?), it would probably be "Every Day" by Eric Prydz. It's a timeless classic that has gotten me through some rough times and is always in style.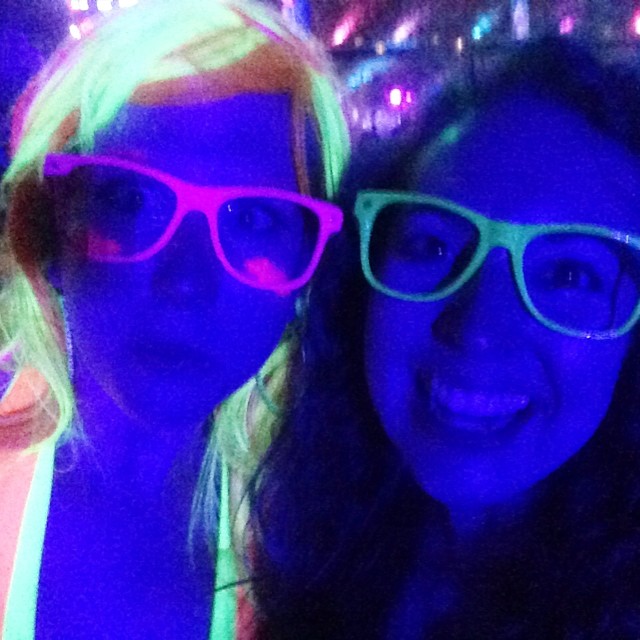 Who are your favorite artists?
Eric Prydz, Claude VonStroke, deadmau5, Above & Beyond, Green Velvet, Get Real, Justin Martin, Jody Wisternoff, Lane 8, Yotto, Spencer Brown, Chris Lake, Kaskade, Mat Zo, Maya Jane Coles, Paul van Dyk, Hot Since 82, Aly & Fila, Ciszak, Dateless, Andrew Bayer, Jaytech… I could keep going, but that's probably unnecessary.
What are your favorite genres?
These days, I am all about house music, especially tech house. I also enjoy techno, some trance, with the occasional bit of drum & bass or bass music thrown in.
What do you feel your "Identity" is in the electronic music community?
I'm not really sure I have any specific "identity," per se. I suppose the biggest things about me are that I'm always listening to new music and trying to find connections to it and that I'm always the one making the plans. And if we're at a camping festival, you can find me making the fancy cocktails. Seriously, drop on by. I have a Bloody Mary with your name on it.
---
Do you want to be featured in our weekly ID Spotlight segment? Click HERE for the submission form!