III Points Festival was an eye-opening experience that left a lasting impression and new lifelong friends.
---
My expectations ran very high in the lead up to III Points Festival, and for the most part, it truly was a plethora of eye-opening experiences for me. From the task of figuring out how I would make there to exploring the festival in itself, this trip was truly an unexpected adventure.
From the start, I had to overcome the obstacle of getting to the festival itself. My friends who initially invited me to go with them backed out of the plan at the last minute. This left me stranded in central Florida with a ticket, an unreliable car, and only a week to figure out my ride situation along with a place to stay during the festival.
At first, it appeared that I wouldn't be making it to Miami, but a friend suggested that I check out this app called Radiate, which focused on connecting fellow festival-goers attending upcoming events.
Little did I know, this app was about to take me on one of my most intriguing festival journeys I have ever experienced.
Using Radiate, I found a friendly fellow who goes by the name of Carlos, and we connected immediately. After chatting about my situation he extended an invitation to stay with his crew, but only after we met in person at least once. I think this request was smart since he would essentially be letting some stranger in his Airbnb with all of his trusted friends.
After meeting him I was approved, and we met up Thursday afternoon to begin the journey south. This would also be my first time staying in an Airbnb, and after hearing about stories both good and bad from other friends, I was hoping for the best but expecting the worst.
Upon arrival, the outside neighborhood looked questionable, but once we opened the door we were all blown away: four bedrooms and plenty of tile floor to practice some shuffling before heading out. Oh, and a bamboo garden backyard big enough to spin fire safely within… Could we have asked for more?
The crew I met took me in as one of their own with open arms and warm hearts. They showed me so much love and I couldn't have felt better about sticking with my decision to find a way down there. I was truly thankful for their awesome vibes.
With a weekend full of epic artists ahead of us on the horizon, we couldn't wait to be dancing the night away with each other.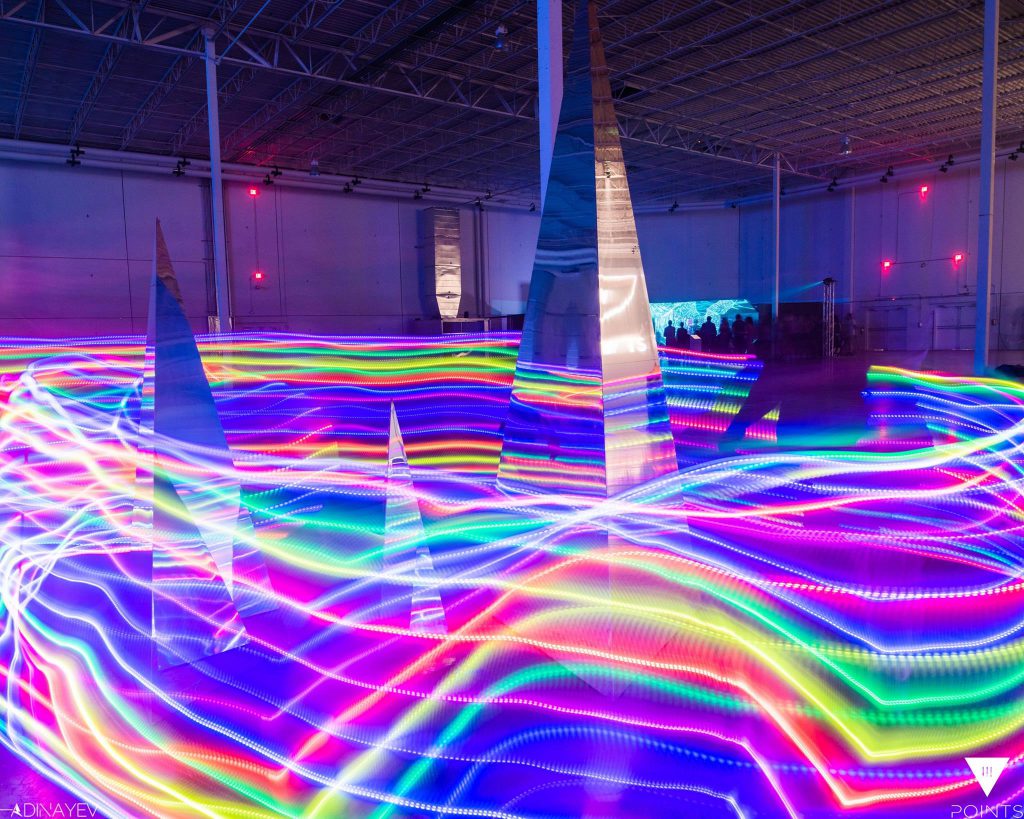 Even though III Points Festival expanded the size of their grounds this year, they didn't do much to fill the space up.
The expansion of the grounds gave III Points the opportunity to include more art installations, stages, or things for attendees to do, but that mark was missed. Instead of filling the space, the walking distance for everything increased with less enjoyable distractions in between.
This year III Points Festival also eliminated wristbands, which made the wait time to enter the festival exponentially longer than previous years. This was paired with a security team that cracked down a lot harder than they did in the past, as well, bringing with them an overall demeanor that was more aggressive in comparison to other festivals I have attended.
Regardless of these minor setbacks, the festival started off with a strong, upbeat vibe and had people shufflin' and bumpin' all night long.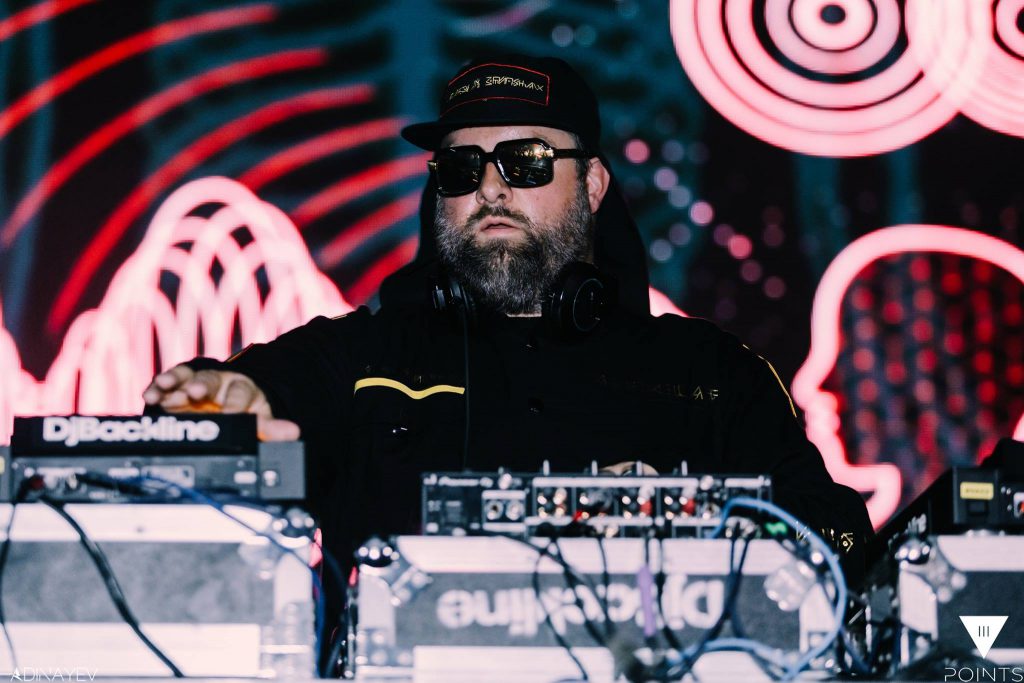 The first day of III Points Festival blew me away with sets from Barclay Crenshaw and Gorillaz.
Kicking off Friday with some of the dankest empanadas I have ever had from FuFi Restaurant, the day only got better from there.
Of all the performers I caught on day one, I truly enjoyed Barclay Crenshaw the most. Barclay Crenshaw is the main reason I stuck with my decision to attend the festival due to the fact that I truly love his style of music. The hip-hoppy vibes infused with heavy bass undertones is more than palatable to nearly all audiences.
After some heavy house vibes and an overload of shuffling sessions, our crew made their way to the mind melt stage for the long-awaited sounds of our teenage years, Gorillaz. Once anonymous, now showing face, this performance was definitely a crowd favorite.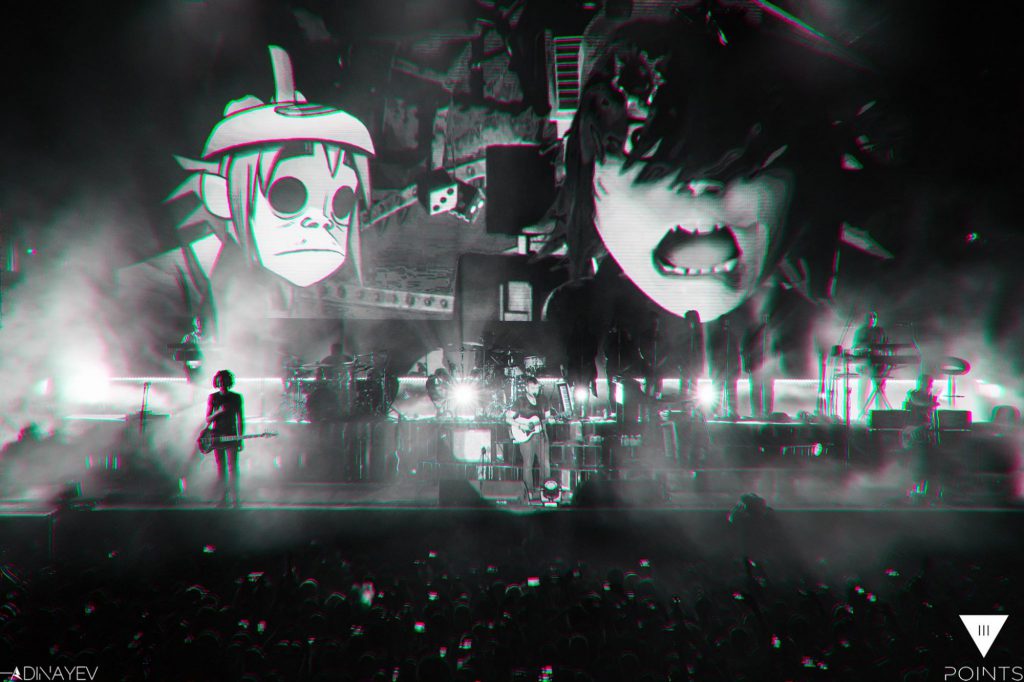 Throughout the weekend I met so many people who bought one night tickets to III Points Festival specifically just to see Gorillaz. The only downside of their set, personally, was that they didn't play "Feel Good Inc.", but other than that they clearly know how to put on a good show!
According to a few of my friends, another noteworthy performance was that of Richie Hawtin, who I didn't personally witness as I was exhausted. Those in my group who were there raved about it at breakfast the next morning. One of them said, "It was like a Boiler Room set. Everyone looked dead, but still made the effort to keep moving to the music in such a cramped room."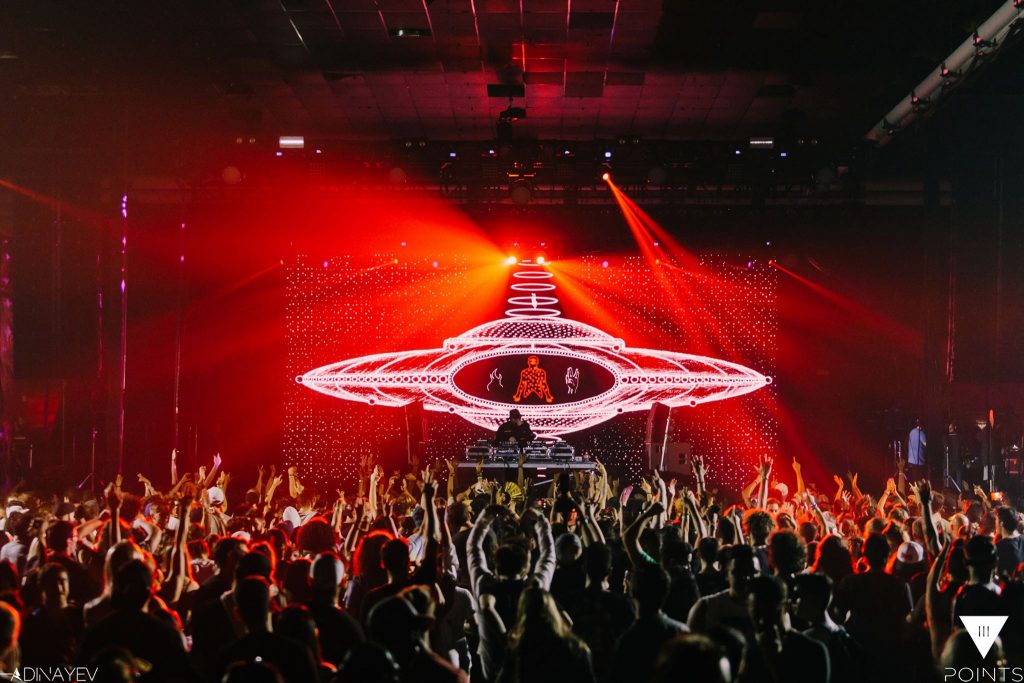 Miami became home to an apocalyptic hip-hop space party on day two!
On the second day, my group decided to arrive early enough for Willow Smith's performance. Knowing only one song by her, I was truly blown away by her lyrical wisdom and mesmerizing musical talent. I truly enjoyed the positive energy she emitted throughout the mainframe stage.
For me, the sole focus of day two was Nicholas Jaar, but to my surprise, Mark Ronson and Kevin Parker of Tame Impala stole my attention. They had everyone else in the crowd dancing through the whole set, making it difficult to leave.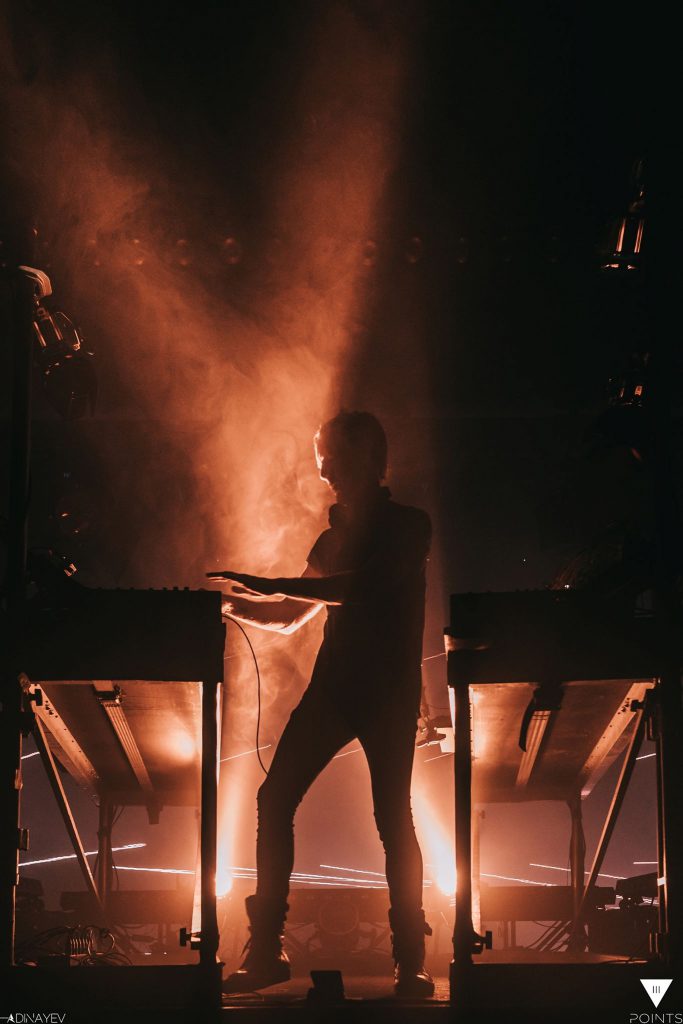 Halfway through their set was when Nicholas Jaar was scheduled to play, so I broke off from my crew to sneak a peek.
What I stumbled upon was entirely unexpected: Yves Tumor was still performing and they sounded like they were auditioning to be the soundtrack to an apocalypse movie. The visuals were dark and the vocals were a mixture of aggressive screams and death moans.
Once Nicholas Jaar came on I realized that I created a predicament for myself, as the lingering draw of the Tame Impala set was still there. I resolved this by hopping back and forth between both sets because each performance was too good to miss. It was a proper contrasting blend of sounds that I just couldn't get enough of.
Once Tame Impala finished, my crew joined me in the chill out tent. This is where we let Nicholas Jaar take us into deep space while remaining comfortably seated on fluffy rugs and trippy pillows.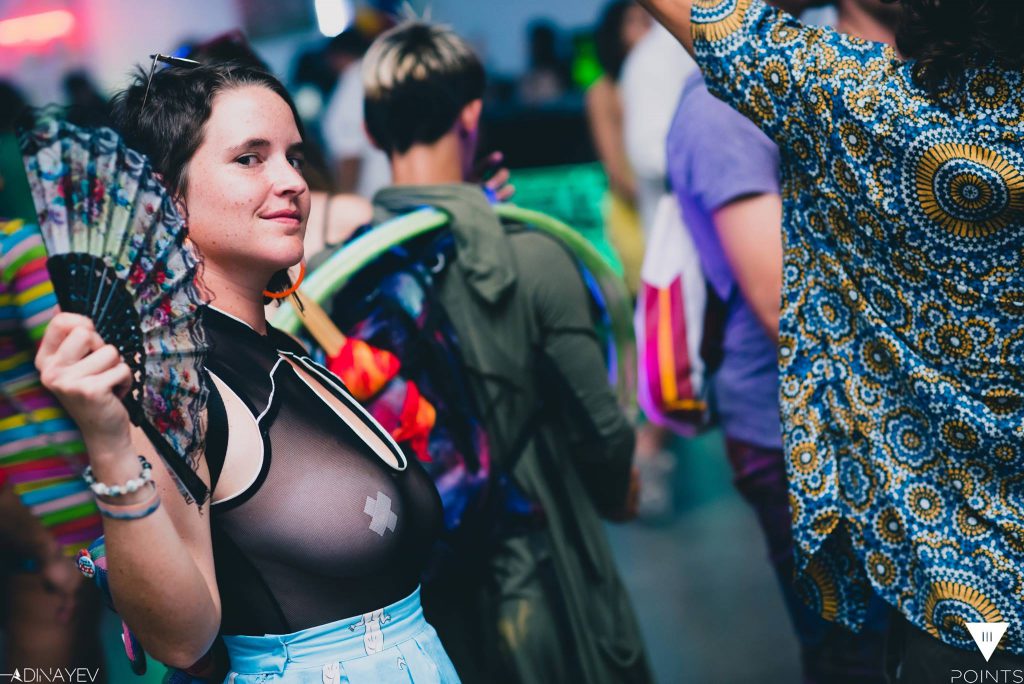 Day III was the final frontier, featuring even more amazing acts to catch.
The lineup for the third day was jam-packed with a beautiful array of performers, specifically Bonobo, Rufus Du Sol, and The XX. Oh, and another Nicholas Jaar set!
Our night started rather quickly with a very brief wait at the entrance due to a smaller number of people in attendance. Once in the venue, we made our way over to the mainframe stage for Lane 8.
The vibe at Lane 8's set felt like perpetual existence. Literally, everyone was shuffling at this set, it was beautiful. I don't even know how to shuffle and I was having some success with my attempts.
As soon as the set ended, it was like a switch was flipped and our group jetted to the outdoor stage so we could get a good spot for Bonobo. I had no idea what beauty awaited me at this set and looking back at it now I realize that I underestimated the power that could be put into downtempo.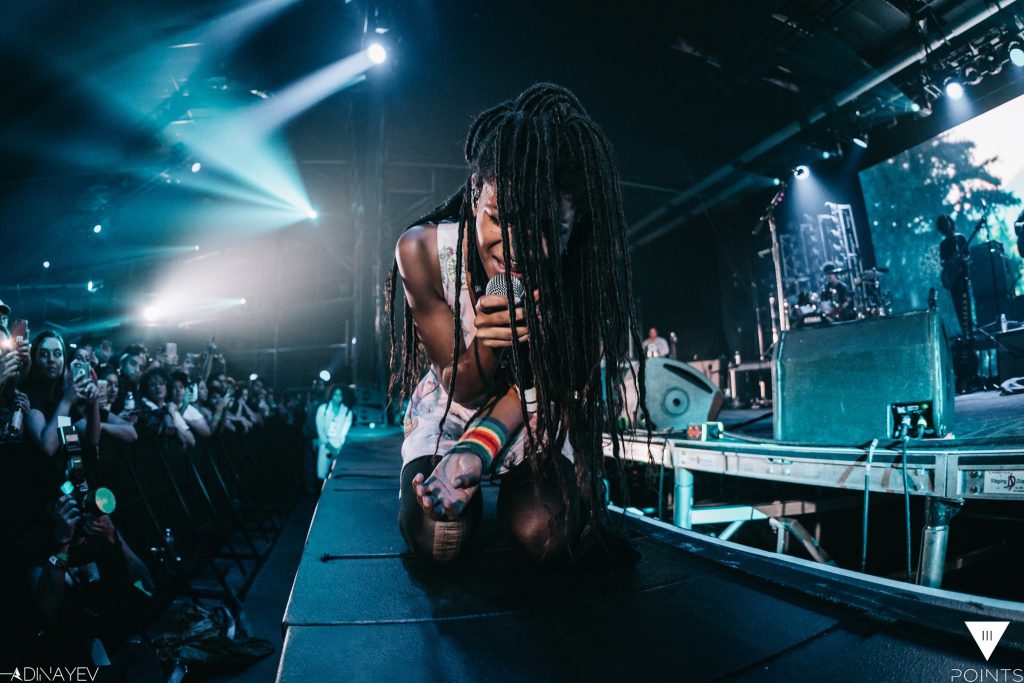 From the visuals to the audience interaction, Bonobo put on one of the most creative and inspirational sets of the weekend, but it didn't stop there.
Following close behind, Rufus Du Sol packed the room tight and had everyone moving as if we were a single organism in a petri dish. If the music wasn't so delicious, a wave of claustrophobia would have most definitely set in hard.
Once Rufus Du Sol ended, the painstaking yet enjoyable journey to the mind melt stage for The XX began. The dreamy electronic vibes floated through the crowd and we all basked in the glory that is The XX.
During this set, someone gave me an amazing massage that was very much-needed. I returned the kindness with a hug and a hatpin, and although they loved the gesture I feel as if I underpaid.
We brought our weekend at III Points Festival to a close with a brief yet thoroughly enjoyable viewing of the Nicholas Jaar DJ Set. After the last beat played we made our way back to the Airbnb to rest our weary heads and rehydrate our sweat soaked bodies.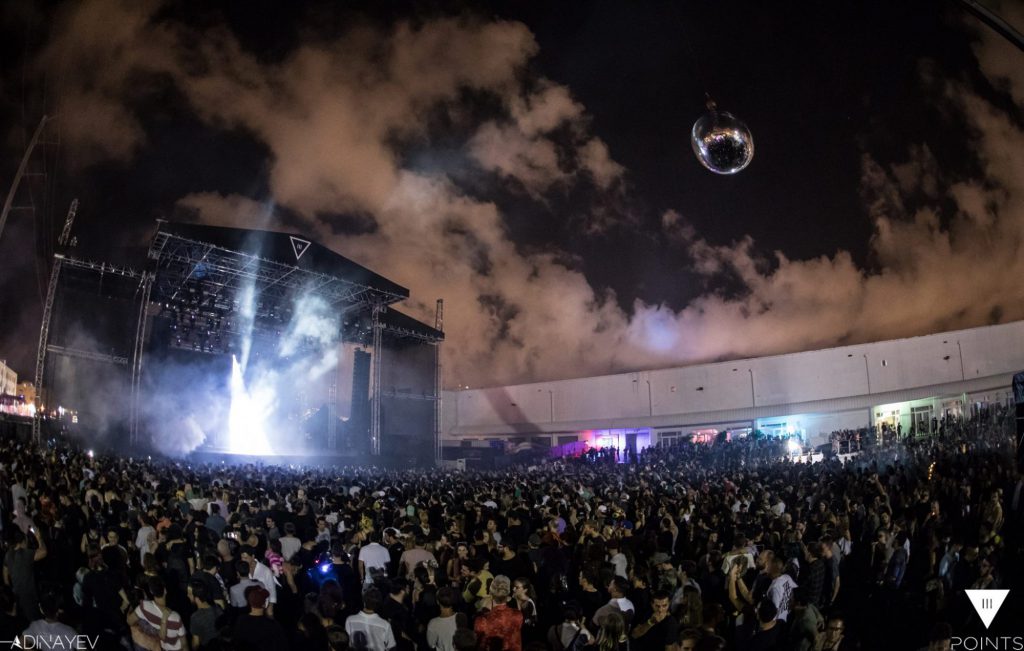 I really enjoy the moments after a festival where you take care of yourself and look back on the beauty of the night.
This is where some of the strongest connections are made. Everyone gets a chance to discuss their experiences in-depth and tell each other of the beautiful people that they met throughout the night.
Some of my favorite memories consist of the moments of us getting ready to go out together by cooking breakfast and dressing up in eccentric outfits. The laughs we shared and the dirty little get downs we had at each set really made me feel like I was a part of the group and wasn't just some random guy staying with them.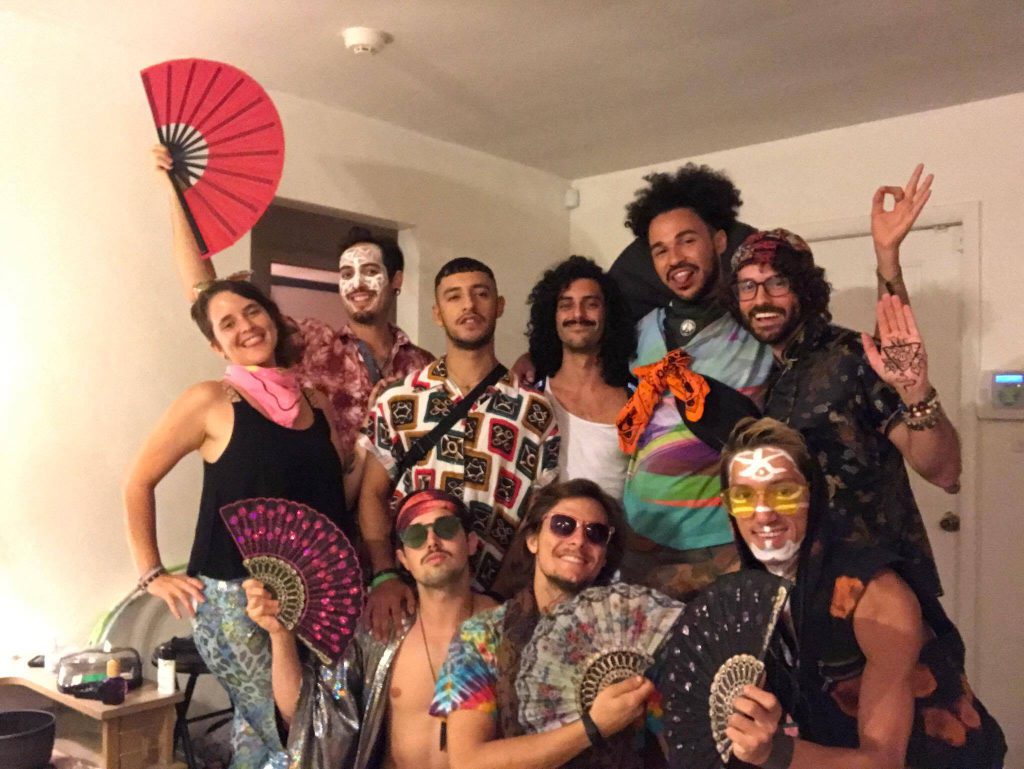 Overall, this festival experience was one of great success. I truly enjoyed every moment of my time in Miami.
It's rather laughable to think that I only kept my ticket specifically for Barclay Crenshaw due to the fact that I am not actually that interested a majority of the genres that were played. But after this weekend my perspective has definitely changed drastically.
In the past, I mostly listened to psytrance when it came electronic music, but my mind has opened and I have found a new appreciation for house and techno. The art throughout Wynwood has inspired me so deeply that I plan to venture back to the art walk later on this year.
I have nothing left to report on but the love, appreciation, and the deepest gratitude for this new group of friends I discovered. It just proves to me that sometimes you just have to rely on others to show you what you chose to ignore in order to understand what you didn't before.
---
Connect with III Points Festival on Social Media: