Groove Cruise Miami 2018 is officially sold out, and the festival has announced the artists playing at their shore party!
---
Groove Cruise Miami departs on January 26 for a three-day adventure on the Royal Caribbean's Enchantment of the Seas, destined to CocoCay private island and Nassau, Bahamas. Now, the 2018 edition of the festival is officially sold out!
With another massive lineup in store, Groove Cruise has announced the artists playing at their shore party which will take place in The Bahama's largest fort, Fort Charlotte. The 19th-century fortress destination is brand new for attendees this year and includes hidden tunnels, secret underground dungeons, three musical environments, and more. Taking place on Sunday during the cruise, this party is sure to be off the charts with headliners Jamie Jones and Thomas Jack.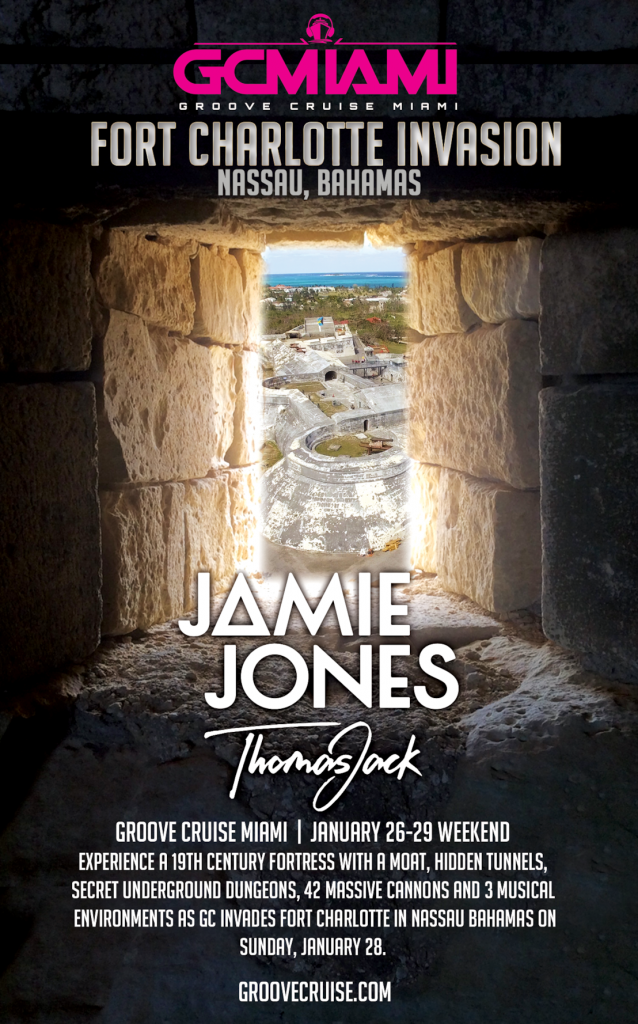 Wait, there's more! This epic party ship is making another stop on its electronic journey at CocoCay, a private Royal Caribbean island. With two stages and 140 acres of tropical paradise, there's so much for attendees to do at this stop. Not only can they dance away in the sun, but they can also snorkel in the beautiful reefs, scuba dive, ride WaveRunners, and more. Bars, shops, and local cuisine provide for an awesome Bahamas experience. There is also an adventure water park with aquatic trampolines and two 14-foot castles!
With so many activities in store both on-deck and on-shore, Groove Cruise Miami 2018 is going to go down in history as the most epic electronic dance music cruise there is. Stay tuned for more Groove Cruise content, including an essential guide and everything you need to know before sailing. We hope to see you on board in January!
Read our in-depth event review of GCMIA 2017 here.
---
Check out the Groove Cruise Miami 2017 Official Aftermovie:
---
ABOUT GROOVE CRUISE
What started in 2004, as a group of 125 thrill-seeking house heads sailing on a cruise together, has erupted into the World's Largest Floating Dance Music Festival. The Groove Cruise is the only music cruise to sail from both East and West coasts and is a 72-96 hour, non-stop experience, comprised of 4 straight days of beach and pool parties, as well as themed extravaganzas and onboard events that rival the best dance music festivals in the world. The Groove Cruise is produced by Whet Travel.
---
Connect with The Groove Cruise on Social Media: