Rising Swedish sensation Mattiaro tells listeners "You Light Up The World" with his latest release.
---
Hailing from Stockholm, Sweden, Mathias Ramsell, aka Mattiaro, is a 19-year-old producer who has just embarked on his mission of conquering the electronic music scene. Producing music since he was 13 years old, his sound has drawn influence from artists like Avicii and Swedish House Mafia to create an uplifting, positive vibe from start to finish. The most recent release coming from Mattiaro is the track "You Light Up The World", which we are proud to premiere here!
Recording the track while studying music production at Rytmus, a famous music school in Stockholm, the production process on this release began two years ago. Working on the track in waves of inspiration, the development of "You Light Up The World" received some finishing touches when Chris Samuels was brought on to provide the vocals for the tune.
Following suit of his previous release, "Stronger", which also features lyrics about love, "You Light Up The World" evokes the emotion that many have after falling deeply in love and subsequent fear of losing that person. A feeling that anyone who has fallen in love can relate to, the track brings some heavy emotion with it as the beat guides you from start to finish.
The official music video for the track features Mattiaro as he spends time traveling the world and showing a love story that is in full bloom. Watch it below and let us know your thoughts in the comments!
Watch Mattiaro – You Light Up The World on YouTube: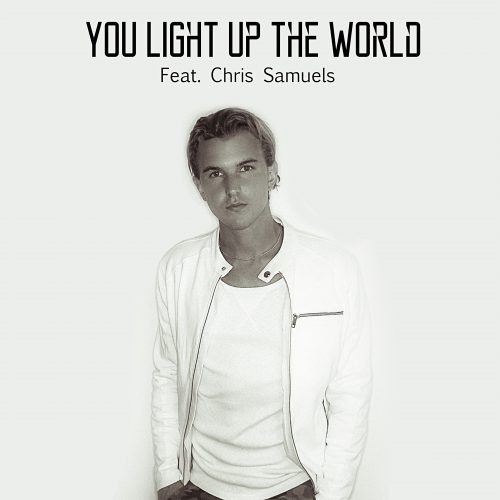 ---
About Mattiaro:
Born in Stockholm, Sweden, Mattiaro has been producing music since he was just 13 years old. Since the release of his tracks "Gametime", "Stronger", and "Inferno" in 2016, he has had his sights set on superstardom in the electronic music scene. Expect to see more quality releases from this rising artist soon!
---
Follow Mattiaro on Social Media:
Facebook | Instagram | SoundCloud | YouTube